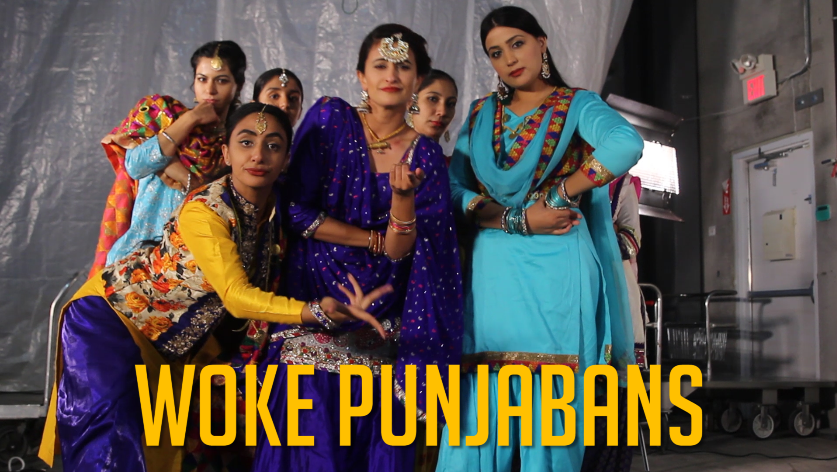 by Ravleen Kaur – Follow @browngirlmag
Kiran Rai, popularly known as KayRay, teamed up with Punjabi music app Jamifi to bring us the Punjabi Rap Battle, where the Bad Bibis Crew battles it out with the Woke Punjabans. KayRay is no stranger to using art to spread positive messages among the South Asian community and this video is no different than her past works such as Ananke and Haneri.
Ananke is a short film that explores the taboo topic of dating violence and Haneri tackles mental health issues head-on by following the struggles of a girl named Ruby. The Punjabi Rap Battle, although very light-hearted, sends an equally important message that we, as a Punjabi community, need to adopt a navi soch, or a new way of thinking.
The Bad Bibis Crew is made up of your typical older, shit-taking aunties. From jokes about Tejo's daughters being unmarried to making fun of young Punjabi girls for being glued to their iPhones, the bibiyaan represent puraani soch, or old-fashioned thinking. The type of thinking that a girl cannot have it all, that a girl who wears makeup and goes out is unfit for marriage. The Crew then pulls the classic blackmail: we paid for y'all to go to U of T, now y'all pay us back by getting married.
The Woke Punjabans start spitting facts. They throw in boliyaan questioning what they even got out of marriage. Challenging these views, they start to sing about adopting a navi soch. The Punjabans sing about how Punjabis either kill their daughters in the womb or hang them with the burden of paying dowry. So, where the hell are these Punjabi guys going to get those patoley they keep dreaming of? Let me know.
I recently had the opportunity to ask KayRay a few questions about her inspiration and vision for this fresh way of educating the desi community.
1. Where did you get the idea to do this? The boliyaan setting of the video reminds me of
Lohrri
and how that's mostly celebrated for boys. The video was also dropped the day after Lohrri, so are the two somehow connected?
I've had the idea for a while, so when the team from Jamifi reached out to collaborate, I knew it would be the perfect time to finally execute it. I grew up religiously watching so many music and dance videos and Freestyle Fridays on 106th and Park (BET). A lot of my references came from early 2000s music videos where a dance-off or a rap battle would take place. As a giddha dancer, I always compared the basis of boliyaan to rap and hip-hop. The traditional folk dance began as a way for Punjabi womxn to get together in their most vibrant jewelry and outfits and create a safe space where they can sing, dance, and share stories without any judgement. Whether it be talking smack about their in-laws or problems they faced as a community, it was a way of healing, creating, and feeling empowered.

We definitely went with Lohrri being a perfect time to release this piece. I was the co-founder of an all-womxn dance organization called Nach Balliye, where we felt strongly about keeping the traditions of giddha alive by hosting events such as "Lohrri For Her." Every year in Toronto, we would host the event in January that would bring hundreds of people to celebrate Lohrri for their daughters. Lohrri, as we know, is the celebration of new beginnings and the new harvest in Punjab. For some reason, however, the message behind the festival got lost in translation and people only celebrated the birth of their sons during Lohrri. This contributes to the ongoing problem of female feticide/infanticide and the constant preference for boys in South Asian communities in India and abroad.

2. How did the aunties react when you told them the concept? Was it hard to recruit aunties in the community to do this project?
If you know my work, you know that I have auntiyaan and bibiyaan in literally every other project. It's always been important for me to bridge the gap between generations. I've been surrounded by my community my entire life because I grew up in Brampton. I've had people make jokes saying that I literally should start an agency because of the endless amount of auntiyaan connections I have.

The "Bad Bibis Crew" in this skit made up of womxn who actually perform giddha at events. Some of them have worked within the community, providing support to non-profit organizations. When we had our first meeting, they thought the idea was brilliant and were so excited to contribute their own ideas when it came to translating the boliyaan from English to Punjabi.
3. Do you think such boliyaan will ever take off at weddings, jaagos, etc.?
Yes, for sure! I already had so many people sending messages and comments that they would love to share these boliyaan at their next functions. We are planning to do live performances based on this skit. Who knows, maybe one day we can take it on the road!
Using boliyaan, a popular cultural practice both generations take part in proudly, is honestly a great way to relay a social message. KayRay's video concept allows the older generation's concerns to be heard with valid and accurate counterpoints from the younger generation. It's like a dialogue, but in song with lively giddha, which keeps the audience entertained and more likely to be receptive of the message.
---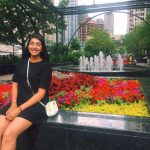 Ravleen is a senior at The Ohio State University with a passion for politics, writing, and Punjabi virsa. When she's not writing her own pieces, she's busy reading the works of influential women, especially anthologies. She ultimately aspires to have a career in healthcare where she can use her skills and experience to achieve efficiency and equity in the healthcare system.