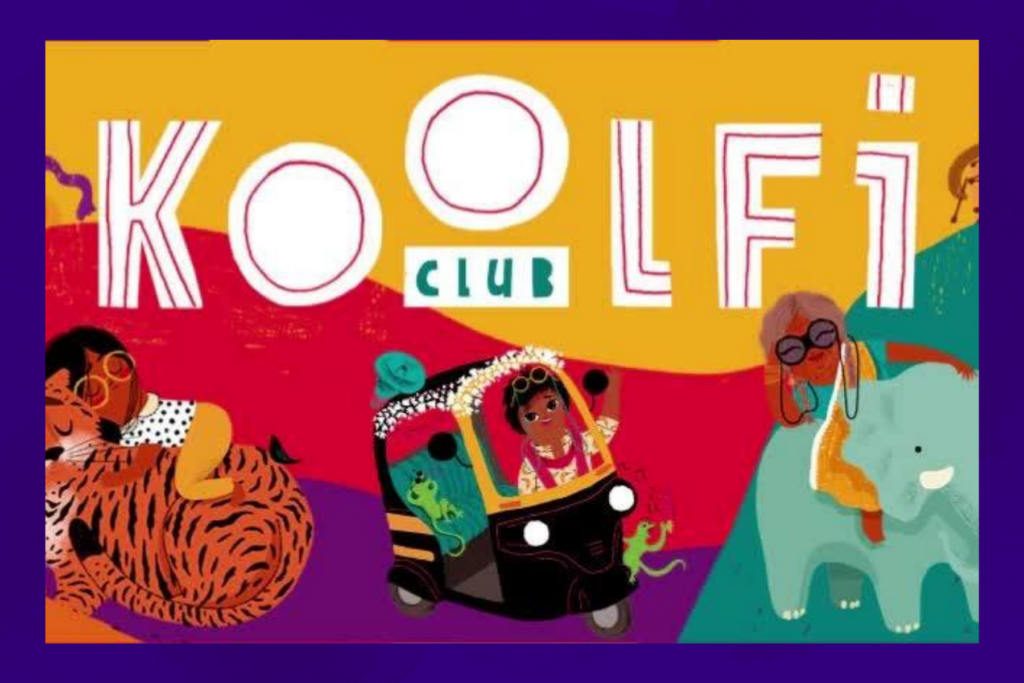 When Nishika Patel's six-year-old son started asking questions about their Indian heritage, she began looking for interesting and engaging resources for him to learn about Indian history, culture and people. Quickly, she realized there were very few.
"Only 7% of books published (in the UK) in the last three years have ethnic minority characters but 33% of children in schools are of an ethnic minority background. Stories affect how children see themselves and others and finding connections can motivate children to read."
A London-based journalist who has also worked in Hong Kong and Mumbai, Patel has drawn on her 14 years of experience to create Koolfi Club – an education magazine for children curious about India, featuring characters that explore the country's history, culture and people.
View this post on Instagram
"Growing up, I didn't see South Asian or Indian representation in books, stories or history textbooks. I thought it was time to create something for the next generation who want to learn about their roots, culture and heritage, and for parents who want reliable, quality resources at the tip of the fingers."
The mum-of-three set up the global subscription magazine in December 2020, whilst on a career break, and is the first of its kind in the UK. Patel also hopes her work can support schools as they teach their students about different countries.
"Many parents want help connecting their children to their country of origin. For some it's not always easy to do this around a busy school and family life, while others don't know how to because they feel they don't know enough to teach their children. The key is that the information and resources need to be readily available for parents and families who want to learn more."
It was while studying International History at London School of Economics that she realised the lack of diversity in education, as it was only at university that she learned South Asian history for the first time in the British education system.
"It is also important for ethnic minority children to see characters who look like themselves in books and magazines. It sends the message to a young child that their story, culture, and history matters and that can really boost (their) confidence."
Aimed at 7-12-year-olds, Koolfi Club is published as a bi-monthly publication in both print and digital formats, which are not only informative but intentionally kept engaging. With no adverts or plastic toys featured, Patel hopes that the 32-page issues of Koolfi Club stay on reader bookshelves for years to come.
"While the magazine goes into depth about India's history, festivals, wildlife, cities and inspiring people, all these sections are peppered with puzzles, stories, mindful colouring, crafts and recipes. And colourful illustrations and characters take them on a journey through the wonders of the country."
View this post on Instagram
The magazine also stays away from featuring any partisan political views, to keep the trust of parents. Instead, it has pieces by influential South Asian figures, past and present. Think recipes by former Junior Bake-off contestant Jaya Sharma Patel, short stories from emerging and award-winning authors like Serena Patel, Chitra Soundar and Avantika Taneja, or facts about late NASA astronaut Kalpana Chawla
With the first issue already published, a follow-up is due to be released in March 2021. Whether you're a parent, educator, or simply young at heart, Koolfi Club is a great way to encourage diversity, learn and connect with Indian heritage.
Subscribe to the magazine here and follow Koolfi Club on Facebook, Instagram and Twitter for updates, including this BBC Asian Network episode, featuring Koolfi Club creator Nishika Patel.