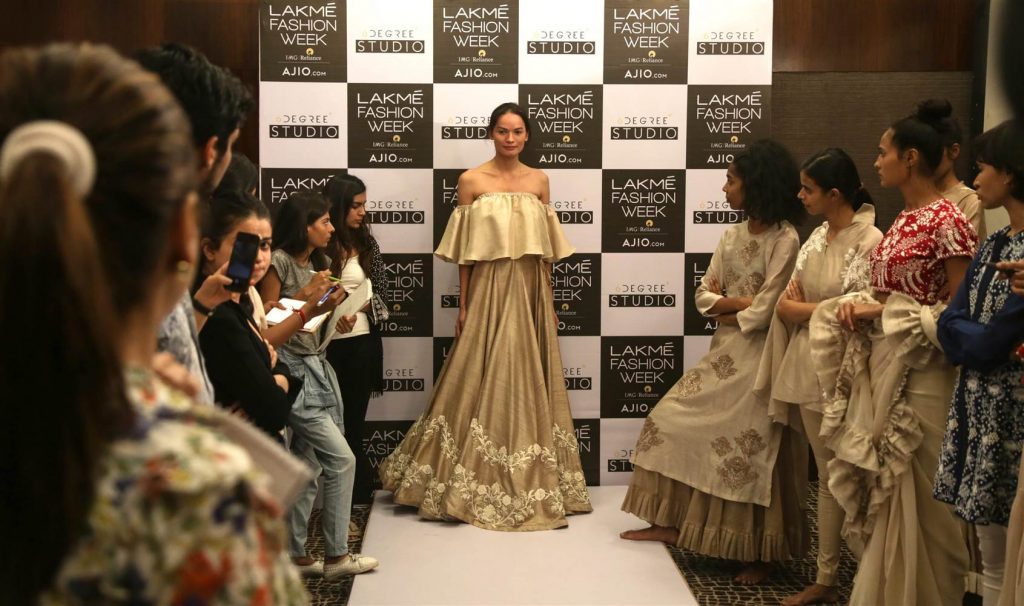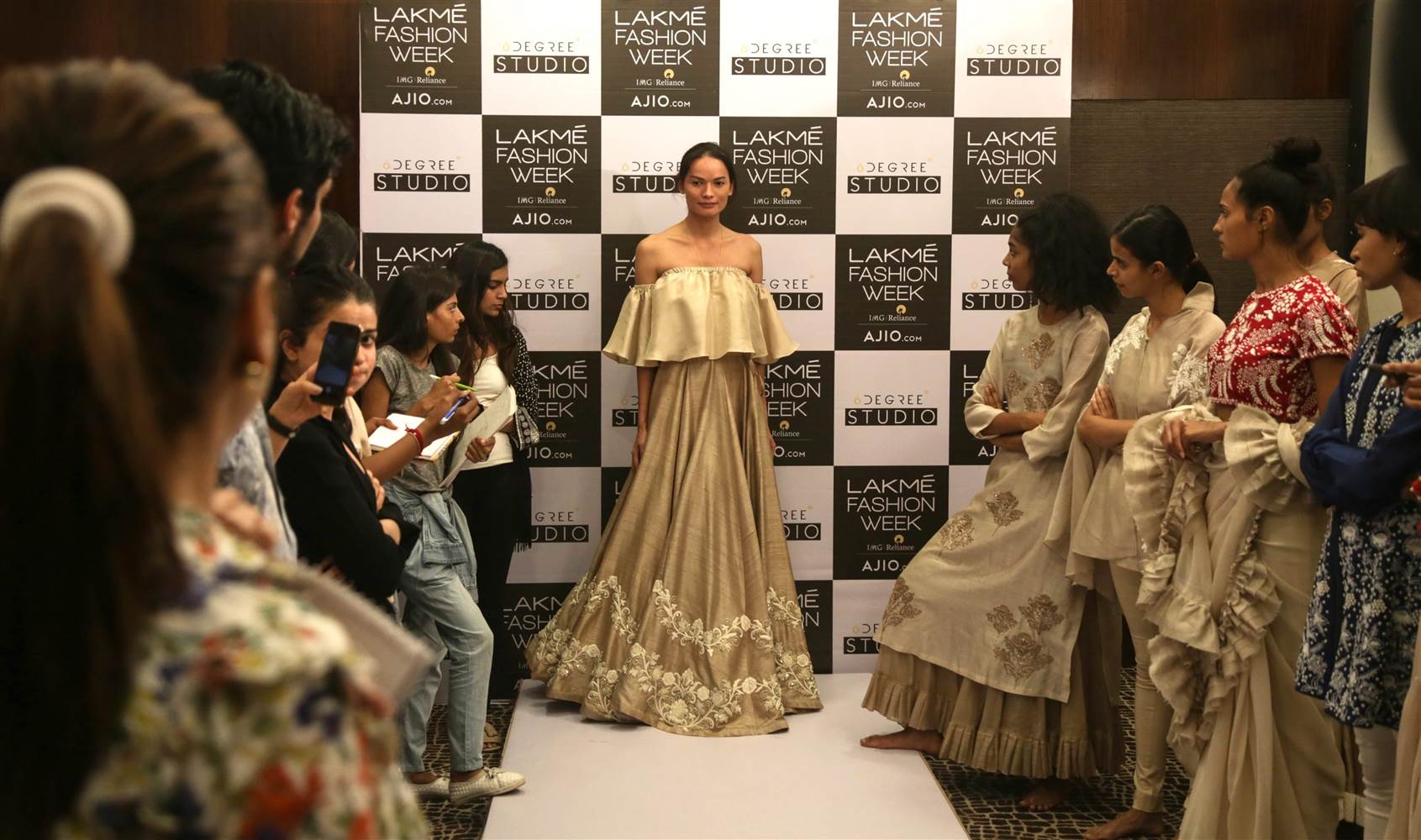 by Shezda Afrin
Indian fashion has outdone itself once again. All the glitz and glamour of Bollywood is due to the work of effortless designers and these very designers showcased not only their immense talents, but also introduced a crucial theme throughout Lakme Fashion Week Summer/Resort 2017. While the unique models walked the ramp, they brought with them a motive to break stereotypes and enforce inclusiveness in society, which is a continuation of the theme from last year. Lakme produced a unique hashtag this time, #TagFree, representing people who face adversity in society.
So, here are some ways in which the organizers and designers used fashion as a means to vocalize what are considered taboos in today's Indian society:
1. Deglamorizing gender roles:
Perhaps a primary concern in the desi society lays in the topic of gender roles: "You are a girl, do not dress like that, what would the aunties in the neighborhood say?!" Recently, even President Trump has made the notion, "dress like a woman". Well, take a look at this—two models presented a new and modernized train of thought that we would all PREACH!
Petr Nikita, a Czech-Slovakian model, is someone who identifies with both sexes. She is seen flaunting a beautiful light pink dress by designer Amit GT, looking no less than a princess. Later on in the event, she was also seen showcasing the men's line and that too, quite effortlessly.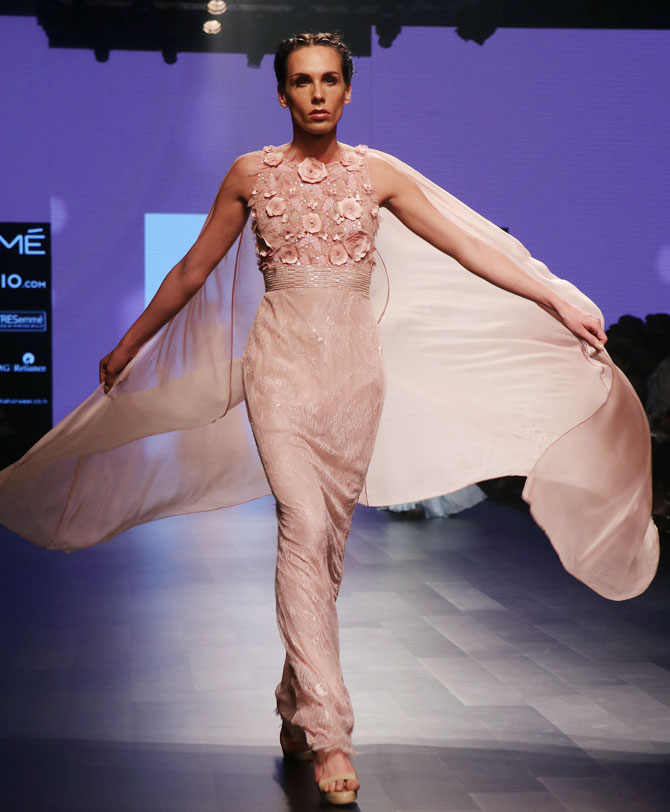 [Petr Nikita. Photo courtesy: rediff.com.]
India also experienced it's first-ever transgender model at Lakme Fashion Week this year. Anjali Lama was born in Nepal as a boy, Nabin Waiba. From battling with her identity as a child, Lama blossomed into someone she felt the most comfortable being. This model confidently posed on the runway in her outfit by GenNext. Not only was this a chance to represent herself, but also, it was an opportunity to become the quintessential example for the LGBT community across the world.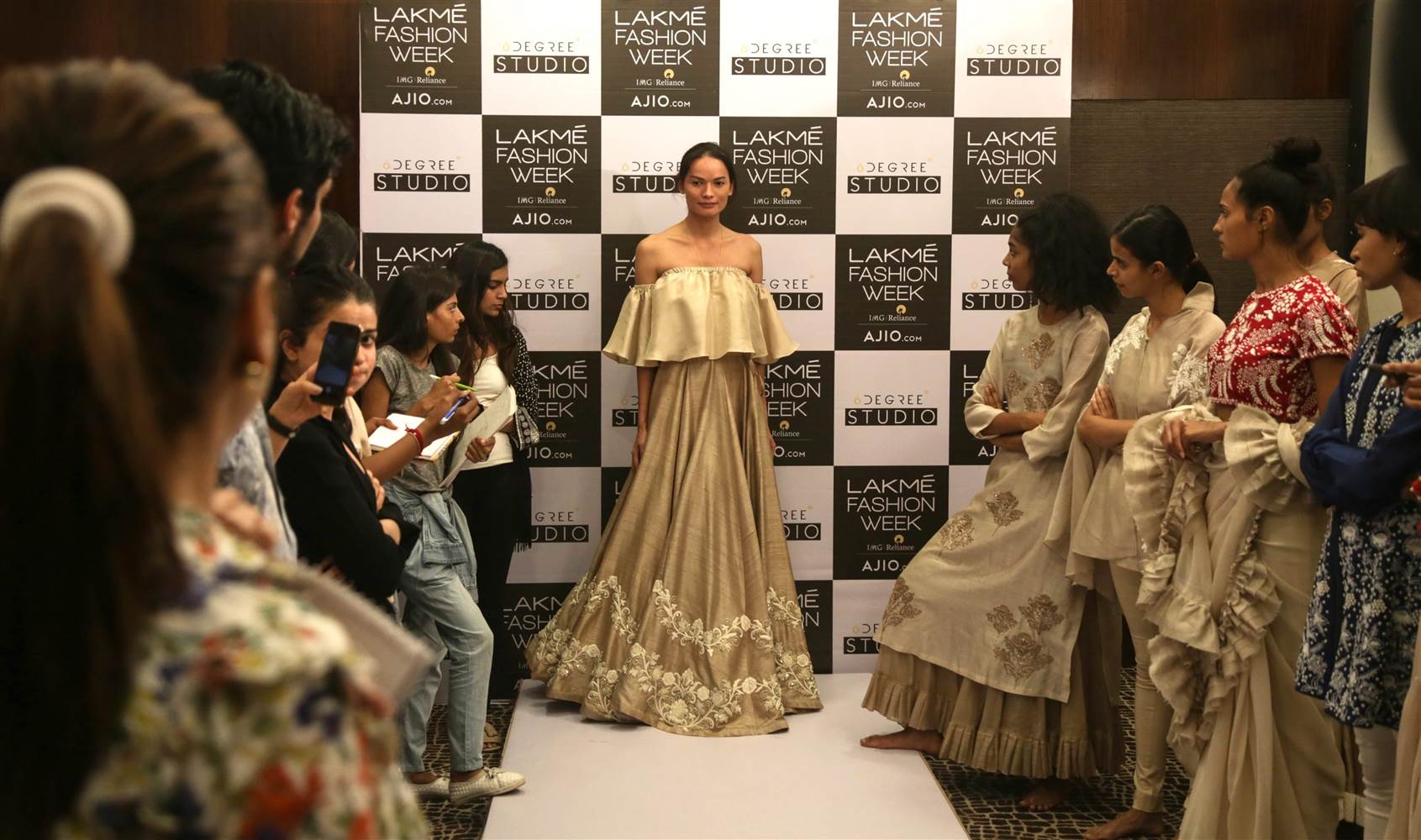 [Anjali Lama. Photo courtesy: NBC News.]
These efforts definitely deserve our standing ovation.
2. Blurring the gender lines.
Designer Narendra Kumar Ahmed added more to the theme of inclusiveness through blurring the gender lines. Maybe this is the right time to answer the questions about what is considered "ladylike" and what goes against the typical "lady look." Ahmed's collection is sure to bring some light to the serious issues people face in their daily lives. I REALLY wonder what Pammi Aunty has to say about this? Well, India seems to be taking a serious stance to change her opinion about gender discrimination, because look out!—here come the girls in suits! Now, now, aren't we supposed to "dress like girls?"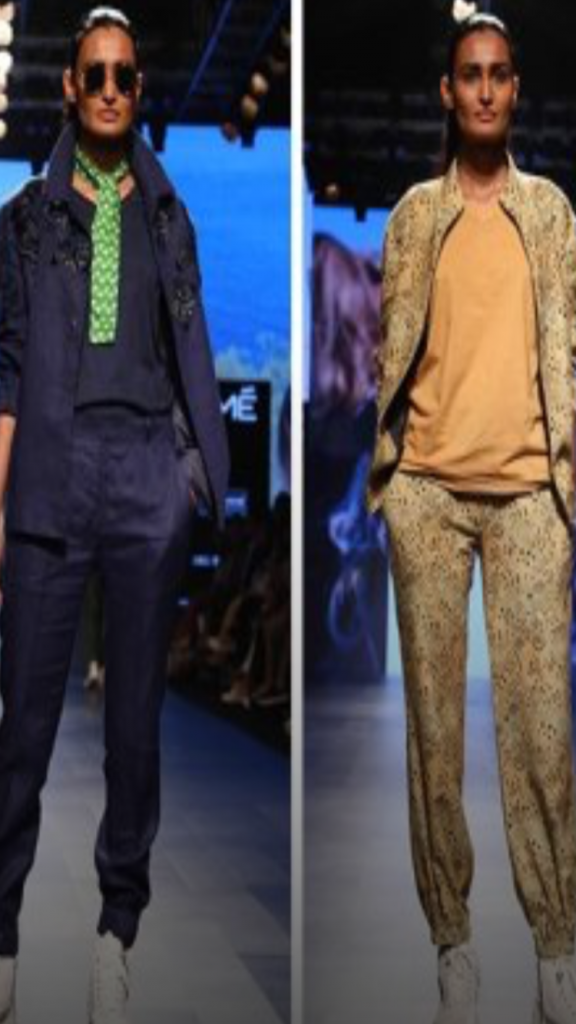 [Blurring gender lines. Photo courtesy: femina.in.]
And how about the men—allow me to sigh in awe a bit—like Rahul Khanna? We observed flawless beauties like Nikita and Lama carry florals, and Ahmed's suave showstopper, Khanna, was also seen donning florals (where's the gender discrimination?). Pink and florals aren't only for women, and blues are definitely no the hues for JUST males any longer. I think Khanna did just a good job rocking those florals as the other two ladies, wouldn't you agree?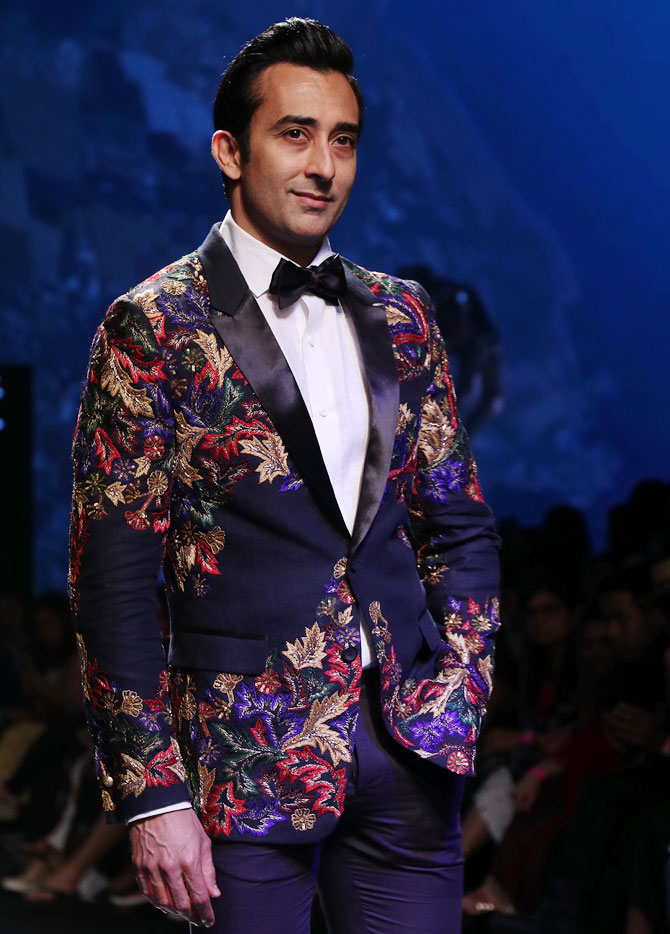 [Rahul Khanna. Photo courtesy: rediff.com.]
3. Embracing girl empowerment.
Taking the theme of breaking stereotypes and taboos that are unfortunately engrained in the Indian society a step further—Kranti NGO partnered up with designer Mandeep Nagi (Shades of India) to display girl empowerment on the ramp like never before. The NGO actively works with women from Mumbai's red light areas and gives them a chance to be represented in society in a positive way; the girls involved were rehabilitated daughters of sex workers from those very areas. What is even more commendable is that these girls weren't dressed in fancy, ramp-like, clothing from head to toe—they were shedding light on their stories in an appropriate and authentic manner. Kudos to the team for executing such thoughts!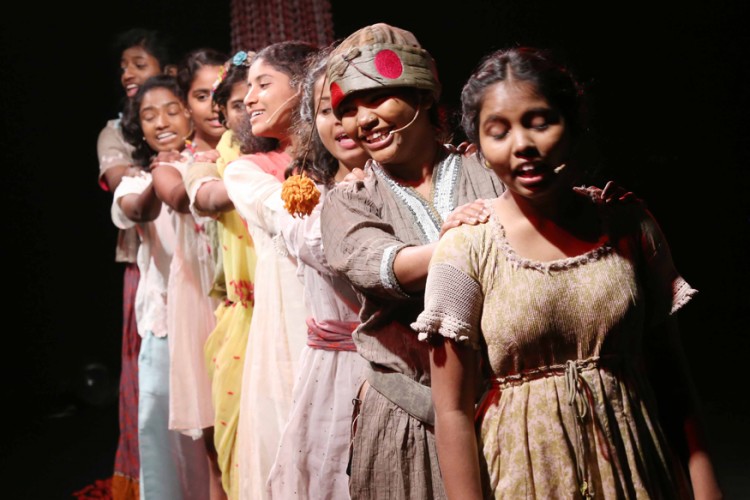 [Mandeep Nagi promotes girl empowerment in her recent show at LKW in the most authentic manner. Photo courtesy: news18.com.]
4. Artisans from Kutch
Going along with the moral of including members of society, the Dharavi project did not fail to amaze. In collaboration with designer Jay Ramrakhiani, artisan MD Ismail Ansari brought his talent to the limelight—#FashionFunda. Other artisans from Kutch were also represented as designers and they proved to be no less than the premiere designers often at the forefront of the Indian fashion game.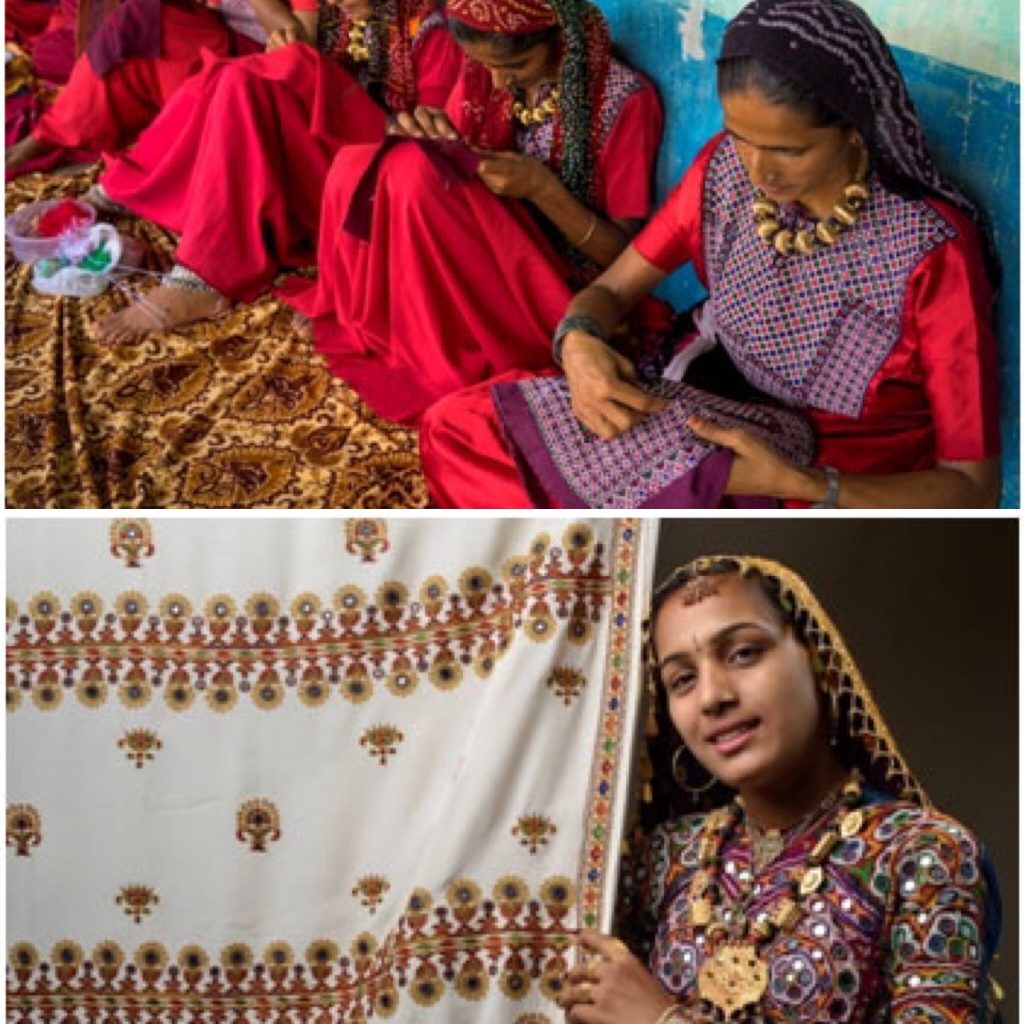 [Meet the artisans of Kutch. Photos courtesy: theluxurychronicle.com.]
Glitz, glamour, and various detailed designs with splashes of several color combinations are what makes Indian fashion pop! And these elements, plus more, never cease to leave me dumbfounded during LFW. This season, among other top world class designers, these models and creatives made an active effort to use this platform to share stories of individuals that empower others to change an opinionated society. This is called progress and certainly a matter of great pride, not only for fashionistas, but for everyone who wants his/her voice to be heard! Honestly, what can't fashion express?!
Until the next LKW, let's delve in all that Lakme Fashion Week Summer/Resort 2017 has given us to rejoice in—an active effort to promote inclusivity and all the feels of India integrating into the global fashion scene.
---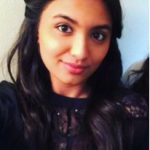 Shezda Afrin is a college sophomore from Pennsylvania studying on the Pre-Med track, with a focus in Public Health and Writing/Publishing. She loves to travel with her family and witness different cultures. You will probably find her spending her Friday nights watching Bollywood movies with a plate of mini samosas in hand. She hopes to highlight the many talents of our South Asian youth in America through Brown Girl.