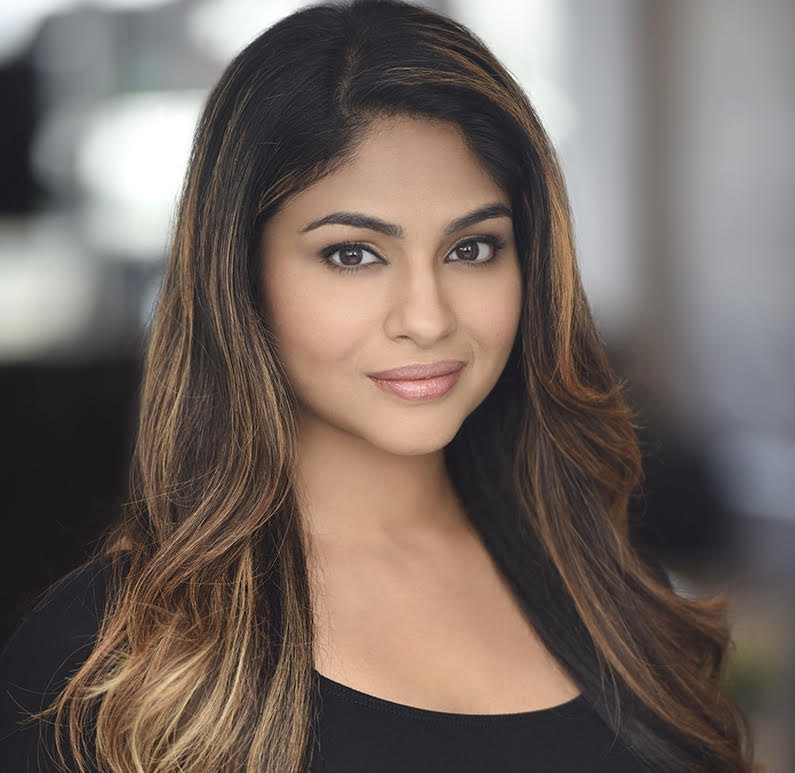 Born in New York and raised in India, Lakshmi Devy is an American-desi or desi American, depending on how you want to look at her personality. An old soul with a progressive mind, she is fierce and unapologetic with an aura of positivity and kindness surrounding her. She completed medical school in India, during which she pursued modeling, dance, and theater. At the end of her medical school, she chose her inner movie star over a promising career in medicine
I had the pleasure of recently sitting down and chatting with Devy at the Phoenix Film Festival about her past experiences, present successes with her new film "Daro Mat – Don't Be Afraid," and her future plans in this industry.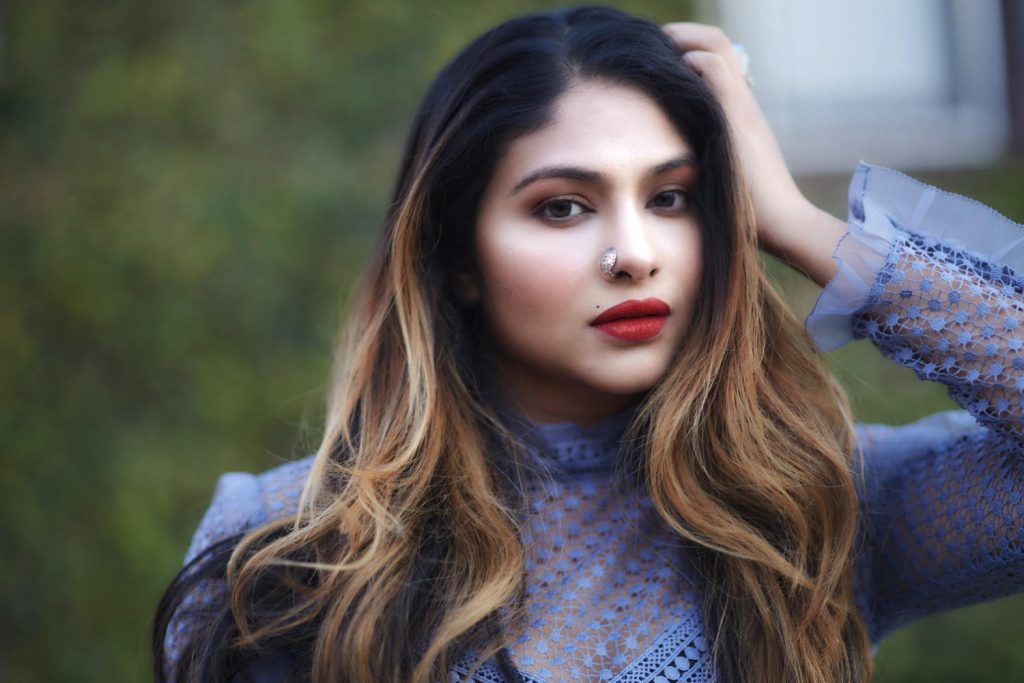 1. What is it like to be a female filmmaker in the South Asian film industry?
"Due to the lack of women in the field, it's very difficult to find a mentor and you are treated differently based on your sex. We are considered a liability, which eventually turns into a safety issue. Questions such as, 'Is it safe for a woman to be alone on a film set? Can a woman protect herself if something happens? Are there female hygiene products in case of emergency?' are asked too often, to a point where women are made to feel that even providing things like ensuring there is a bathroom all the time on set is an issue.

Unfortunately, there are plenty of similar issues that women are now used to dealing with on set and in the film industry. In terms of women in film, the fight has just begun but we still have a long way to go. There are a lot more women working in TV & film in Mumbai than [in] the other cities in India and there is a solid dearth of women filmmakers. They make fabulous movies and it's very sad that their environment inhibits them from progressing forward. If you make the environment easier and safer, then parents wouldn't be as apprehensive to send their daughters to the industry."
2. How has your experience in the film industry been different in India versus America?
"This sexist attitude is less rampant here when compared to India. The technicalities are pretty similar between both industries but the working culture is a bit different. We shoot for longer hours in India. In America, the shooting atmosphere is extremely organized and structured. Apart from that, the language of cinema transcends geography and culture, which is why I immediately felt at home."
3. What is the biggest struggle working in the industry?
"You are always treated like some glamour doll. Even though I enjoy being a beautiful sexy woman, there are so many attributes of strength that I have, that at times have been conveniently overlooked. Women are looked upon as frivolous and dispensable. Male actors are decided months before filming begins and female actors are chosen at the last minute as if their role is not as important as their counterpart's.

Also, the pay is still significantly lower for women. One of the hardest tasks is getting your voice heard in this industry that is primarily dominated by men all over the world."
4. How do you deal with these struggles in the entertainment industry?
"It is unnerving to deal with sexism, so it can crush your soul. This definitely upset me in the beginning but when I realized what I wanted to do, I analyzed the situation and observed how the men were approaching work. I noticed they were working and performing as a team and I decided to form my own team. I started with screenwriting and networked with others to make my team.

As a woman in the film industry, you are always told to know your limits. When a woman wants to become an actor, she is questioned and her character is judged, but when a man wants to become an actor, he is applauded and encouraged. Additionally, because this is a creative industry, there is a lot of grey area and little black and white. With the current political climate, people don't know how to respond to a lot of situations involving women, which leads to hesitation.

From my experience, I find this hesitation comes from a place of fear – what if they say the wrong thing? A lot of males, specifically, are scared of what situations may be brought about by accidentally saying something wrong. So they avoid hiring women altogether. At the end of the day, on a film set, 50-50 women to men is a blessing."
5. How do you manage creative blocks?
"When it comes to creative blocks, I feel that I am so hyper that I am always producing ideas and this has prevented me from running into a creative block. Because I am a writer, producer, director, and actress, I use different parts of my creativity for these projects at different times so if I have a block in one area, I switch to another one to maintain my creative flow."
6. Did you experience any sexism growing up in your family?
"No, I did not. Thankfully, I come from a very liberal and educated family. In our family, women are actually given more attention than the men. From the time I was a little girl, my mother always told me that I should work harder than the boys and that everything is tougher for women – it's how this world is and it's how this world works. This pushed me to work harder and pursue becoming undeniably successful, on my own terms."
7. How did you manage medical school/acting/modeling?
"My entrance and interest in acting and modeling were gradual: it wasn't a hard and fast decision because acting and modeling did not exist as a profession where I come from. You either become a doctor, lawyer, or engineer – it's the norm in India. Modeling started in medical school for me and with each year, I picked up more of it and balanced it out.

I already had a background in dance and acting prior to medical school so adding modeling was not too tough. All of these artistic activities became such an important part of me that I couldn't live without it. After I graduated, I had to make a decision between medicine and movies. It was a tough decision for me, but I had to stay true to my heart and choose films. It is where I find my happiness and other weird people like me. My thoughts are justified here and I feel comfortable. I knew I could not do justice to both fields simultaneously, so I chose what I felt was right to me. I am so grateful for the decision I made, as without films I cannot even remotely conceive what my life would be like."
8. What inspired you to make "Daro Mat?"
"I wrote this story a few years ago and it started off as a small love story. It wasn't meant to be anything else. I wrote it very honestly and I think the audience is really appreciating and clinging onto that. At the time I was writing this (a few years ago), I was a naive girl who wasn't very vocal. I am a very different person now but back then, that is who I was. We are raised that way – taught what to say, what not to say, how to dress, etc. It is hard to navigate opinions and form any of our own.

'Daro Mat' revolves around the less spoken about Indian girl. The Indian girl who is smart and yet devoid of opinions as 'having an opinion' was never an option. The movie depicts her strength portrayed by simple thoughts."
9. What's next for you?
"I don't want to spill too many details, but I am working on a documentary that sheds light on breast cancer survivors. The documentary is being shot in San Luis Obispo, California. I am also doing a feature film called 'About Him,' which features ethnically diverse women from different parts of the world and their stories."
10. What film festival are you headed to next?
"The next one is The Woods Hole Film Festival in Cape Cod."
11. How crazy was it shooting the film in two days?
"It was extremely chaotic – I could not have done it without my amazing team of technicians and actors. We didn't have any newbies on the team, actually quite the opposite. The director and editor of the film Unnikrishnan P.P. has been a reputed editor for over 10 years. My director of photography was Santhana Krishnan Ravichandran who is a very reputed cinematographer in both South Indian Movies as well as Bollywood. The camera work has been appreciated time and again by critics as well as the audience. I do not think my story would have been justified without his vision through the lens.

My co-director Vishal Mundra was my strength. One of the reasons that I could finish the shoot in two days was because of Vishal's command over the set. I believe that sound is a very critical aspect for differentiating amateur efforts from the professional ones. I was immensely lucky to be able to work with Ravi Bhalla for sync sound. Dubbing would have caused a loss in authenticity. The film was tailored with a beautiful background score by Abhishek Palande. My art director was the very talented Ragini Jerath who helped in maintaining a very realistic scenario for our shots.

A strong support team including my executive producer Pritha Nag who is the creative director for some of the most popular television shows in India right now, and of course my very talented assistant directors. Above all, none of this would have been possible without my exceptional actors, Nithiyaa Ravindhaar, Kalyani Natarajan, and Moin Sheik. They made my words come alive with such extraordinary talent and commitment."
12. Where do you see yourself in five years?
"I see myself as a bigger and better version of who I am now. I will be acting, writing, and directing more. I want to make a solid difference so other women filmmakers can also aspire to do what I'm doing. There is a place and a huge need for them in the film industry and if I can inspire them to take their first step, I will be satisfied. I will be an actress-writer-filmmaker until I am old and frail. This is all I know, and that is all I am."