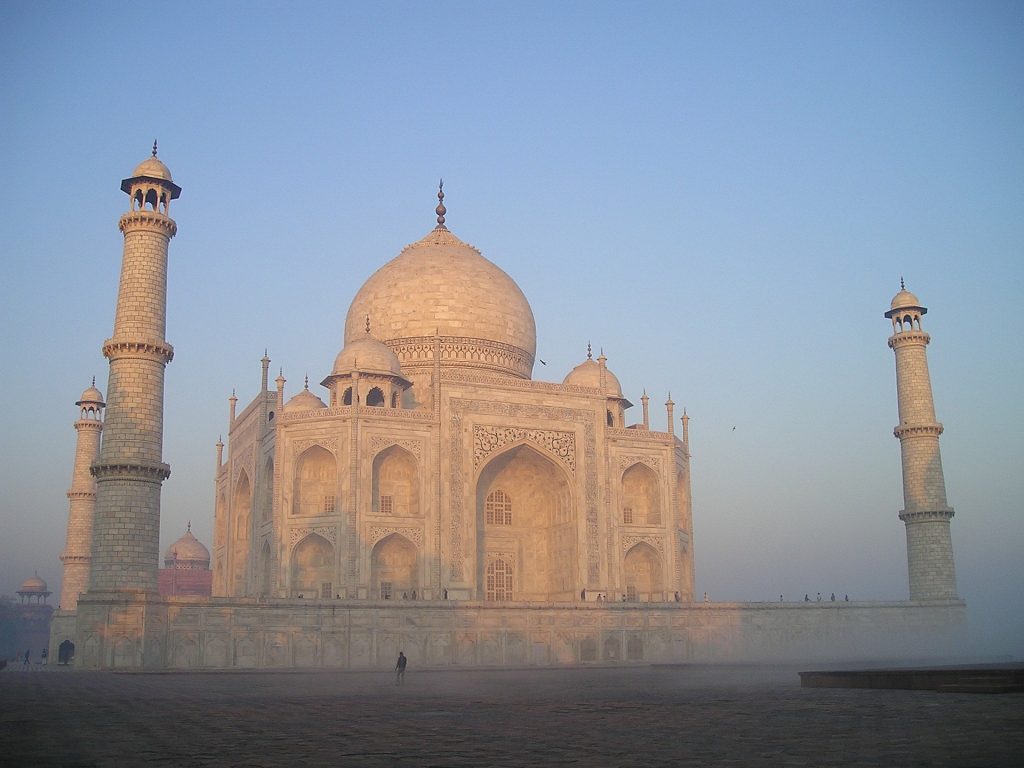 by Aradhana Gupta – Follow @browngirlmag
*This is Part II in a series. Read Part I here.
"Beeji everything you've given me, I'm taking with me. I'll use everything you taught me when time comes…I'll always try to do the right thing,"
I said, mopping my tears away with the back of my hand.  Beeji shone the most radiant megawatt smile I had ever seen. Her smile said it all. The brilliance of that smile still offers me a light of hope through dark hours.
The van was temporarily parked at Pan Am Airline's departures. Tayaji and the driver unloaded the overpacked luggage onto the trolley.  Beeji and I were the last to step out of the van.  It was 2:10 A.M., and it appeared difficult, if not impossible, to make the flight. There was a long queue at the Pan Am check-in desk, consisting of punctual fliers for the next scheduled flight.  The line moved at a slow pace causing further delay. Daddy complained wearing a stiff posture.
 "Virji should've checked the van and the tires thoroughly before starting. You all took ages to get going. Nothing was done in a mannerly fashion to prevent delay," his ranting continued.
Mummy returned from the restroom after masking her previously wailing face with an expertly applied coat of fresh makeup. Bhuaji stood tall with Daddy's carry ons weighing on her shoulders as she maneuvered Saara's stroller. Darji and Bubby focused on their parting chat. Tayaji and the driver had charge of the luggage, inching it forward as the line sluggishly advanced.
Reaching the check-in counter, Daddy sped up with authority and placed all seven passports on the counter with a broad smile.
"Good morning. It's seven of us traveling,"
he spoke charmingly, pointing to the intended crowd.
It was 2: 28 A.M. on the wall clock behind the counter. The lady behind the counter studied the pictures on each passport, matching them to the crowd of faces standing forth.  Her fingers rapidly pecked at the keyboard, while she communicated with someone over the radio. Then, turning to Daddy, she courteously informed him that we had missed the flight.
Our plane taxied away as we stood at the airport. The missed flight provoked Daddy's fury.  My heart swelled with relief, but then quickly deflated like a punctured balloon, as I watched Helena advance to the counter, and emphatically speak to the lady. I could gather only a few words of what Helena was saying.
"She… a heart attack… doctor…  States…life or death. …absolutely crucial……widow…child…CP…"
The jumbled words I heard were fragments of explanation, informing the lady about Bubby's heart condition, as well as Saara's cerebral palsy, and the urgent need for both to be seen by a doctor in the States.
The lady behind the counter listened sympathetically and tapped at her computer keyboard again. She dialed the phone and spoke to someone. My poor heart wilted again.
A few minutes later we were booked on British Airways, departing within the hour.  We sat in the waiting area after the luggage was tagged, x-rayed, and checked in.  The airport hummed with noise. I had once before been to this airport to receive Daddy when he had returned from one of his trips to America. The atmosphere at the arrivals terminal was much lighter and jovial than at the departure terminal.
Delhi airport felt like an oversized funeral home. The atmosphere was that of grief and mourning. Departures and farewells dominated the air.  People with tear-brimmed eyes and lovers kissing goodbye completed the scene. I sat in silence by Beeji, waiting for my pending execution.
About fifteen minutes prior to boarding, we exchanged our final goodbyes. Everyone hugged someone, preaching their profound advice. For that brief moment, it seemed as though everyone loved each other.  Another round of last-minute embraces was exchanged and Beeji redundantly reminded me to watch my eating habits, and take care of myself.  She and I were bounteously crying by this point.
"Beeba…I'll worry about you. Eat properly and watch yourself.  Remember, you're my Beeba, my good girl."
Beeji managed to spill her care-filled instructions, despite the tears that choked her throat.
Though Beeji never said "I love you," to me or to anyone else, her actions said it all.  I, being a person of words, always needed to tell her how much I loved her.
"Beeji I'll always love you. You are my only mother. You must take care of yourself also," I spoke through a veil of tears. "I promise to do nothing that'll disappoint you." 
It was time to board.  The hour had come for me to separate myself from the only family I had ever known.  Reluctantly, I stepped towards the departure gate, following my new family. I turned back to steal a glance at Beeji and Bhuaji. Thick tears made for a blurry sight. I walked away, as distance gradually swallowed Beeji and Bhuaji.
I sat peering out the aircraft window, moon-eyed, in hopes of seeing Beeji just once more.  It was an amateur hope of a first-time flyer. Little did I know that this would be the last time I would ever see my Beeji again.  The aircraft took off and I was in the air. My stomach felt queasy, and my ears clogged. I shut my red burning eyes and tried to sleep through the long journey.
---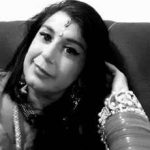 Aradhana Gupta is a Sikh Anglo-Indian born and raised in India  She pursued her education at Rutgers University. She currently resides in the United States where she is raising her two sons. Writing is a cathartic release for Aradhana.  She has examined her life of abuse and survival in her multi-cultural memoir, "Beeba: The Good Girl," which she is aspiring to get published.  Aradhana is also a certified yoga instructor and maintains her own multi-lingual poetry blog.  She is passionate about sharing her stories of life growing up in India, as well as the adversities she has faced in America while raising two brown boys.