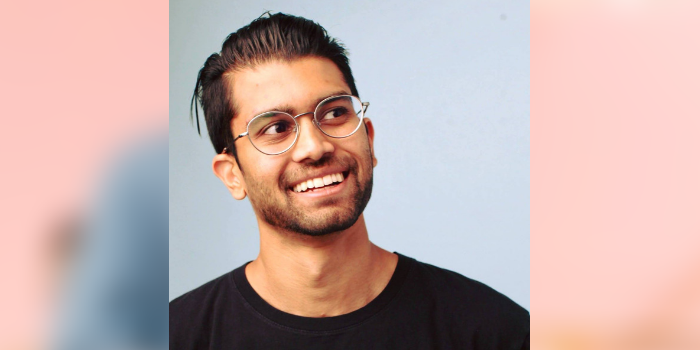 In the age of reimagining digital platforms as a means for streamlining and bundling personalized services, the legal industry, as with past technological updates, has been slow to conform.
Historically, the provision of legal services has moved glacially down the path of transformation. The law firm/solo practitioner dichotomy, however, is finally seeing meaningful disruption with the introduction of online mediums through which consumers may retain legal services and obtain quality legal advice with the efficacy that is characteristic of digital instrumentalities. One of these mediums, LawTrades, has become known as one of the most prevalent in the online legal services market. Through their dual approach of quality and simplicity, they have become a favorite for clients on the go who still need the best legal advice and services they can get.
We spoke to Raad Ahmed, the Founder and Chief Executive Officer of LawTrades, about making legal practice sexy, and the company's plans for expansion in the near future.
Here's what he had to say.
What inspired LawTrades? What need are you trying to meet in the legal services market?
To be honest, I got the idea for LawTrades because it was something I wanted to use coming out of law school but realized it didn't exist. I wanted to sit in a coffee shop in Marrakesh and deliver legal services over the Internet to a client in Middle America and then get paid for it instantly. 

I was saddled with six-figure law school debt so I figured that could be a fun way to pay down that mistake instead of competing with my classmates for the same job at a traditional law firm. Turns out that legal services can be an order of magnitude cheaper than law firms when you work on it over the Internet with the right software tools that eliminate the need for brick-and-mortar offices and fat partner bonuses.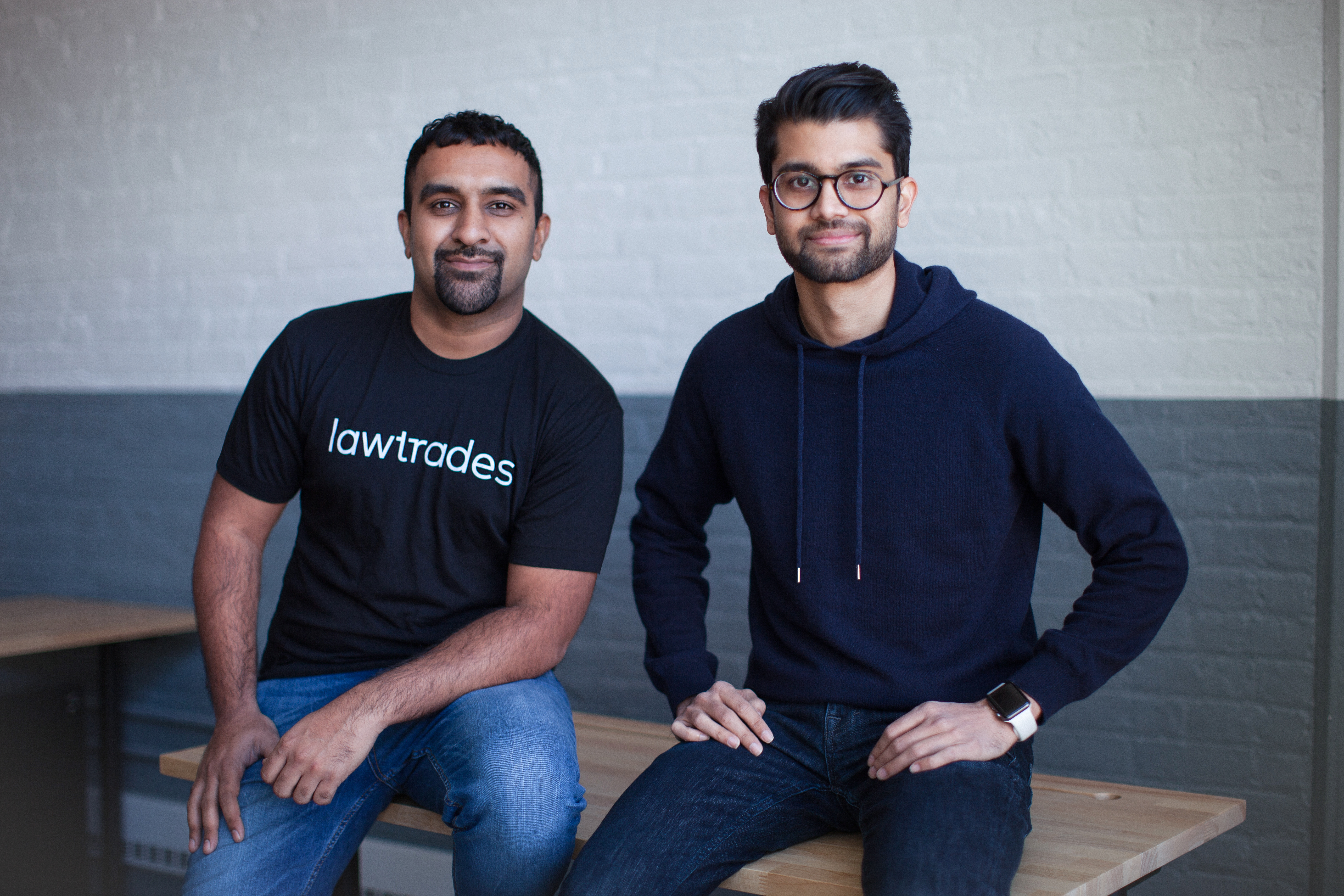 How do you make legal services sexy? 
First, our mission is to create an open legal system and we have two priorities for the next 10 years: Be the most trusted legal company and be the easiest to use.

If we had a number three, it would probably be, to be the sexiest company.

Since we're all nerds, we think it's sexy when you can build a product that even a five-year-old can understand and use. This is actually quite a challenge since you are dealing with facilitating complex services over the Internet in a predictable fashion to someone you'll likely never meet in person and then pay a few hundred to a few thousand dollars to said, person.

That's why we obsess over making the product dead-simple to empower as many people as possible to hire the right lawyer and love working with them so much that they actually feel delighted after the whole experience, instead of stressed out.

We don't do any advertisements so we depend on our product to be so good that it continues to drive our word-of-mouth growth. I actually think that there are very few products out there that genuinely add value to your life, but I think LawTrades is the exception.
How has LawTrades pivoted and expanded over the years?
LawTrades started as a side project for me while I was in law school with a simple 'enter your email' style landing page so I could figure out the pain points attorneys and clients felt when working together. That page eventually evolved into an appointment booking system for lawyers. Then in 2016 when we were accepted into 500 Startups in Silicon Valley, it became a transactional-based marketplace to facilitate millions in legal fees and solve thousands of legal issues, which is what it still is today.
Who is a typical LawTrades customer?
Freelancers and first-time entrepreneurs all the way up to technology companies valued at over $1B+.
Tell us about the company's culture.
We have a few company principles that help define our culture. Here are some of them, go towards the problem, be great without pride, view technology as an accelerator of momentum, not the creator of it, put clients first, be nimble, speak truth to bullshit, be yourself, make it fun (and weird). 

Everyone is pretty self-directed so we don't have any managers to look over anyone. We believe your work product should speak for itself. In terms of office culture, we are big believers in slippers, warm blankets, red wine, dark chocolate, Shake Shack, sweatpants, and cold brew.  

Basically, we want the office to feel as comfortable as your own apartment.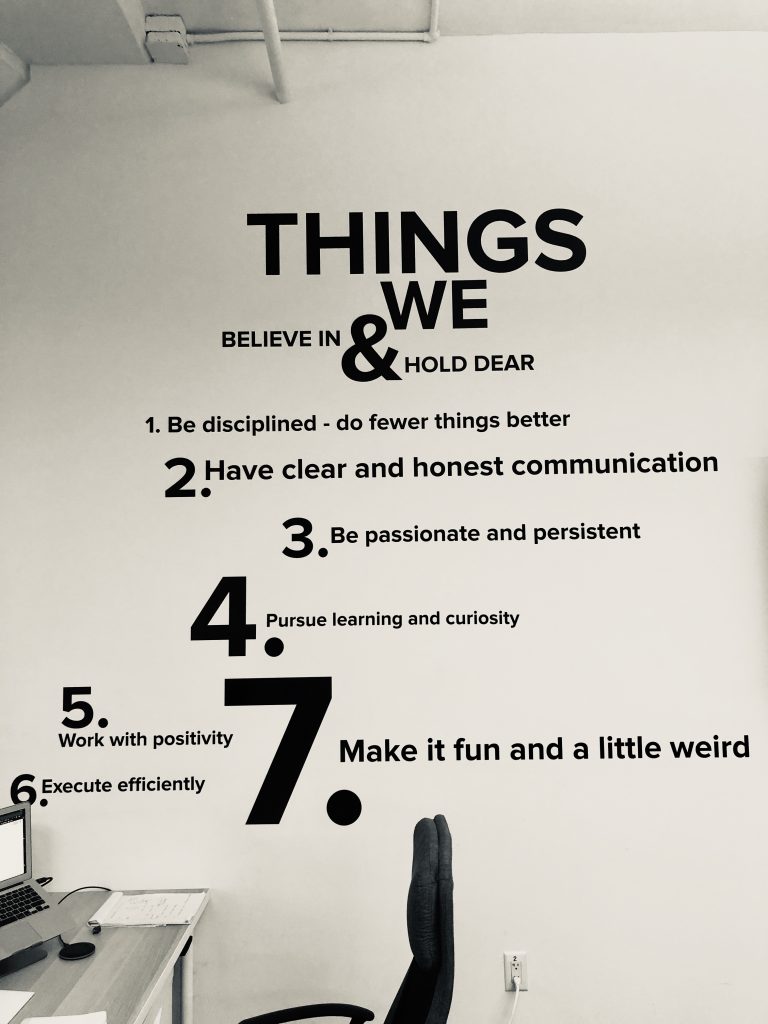 How does LawTrades work on the client/consumer side? (Basically a description of the process for utilizing LawTrades)
We try to make this process as simple as possible, so here's how it works:

Choose a project you need to get done (i.e., register a trademark) and instantly see a list of relevant lawyers with their price range so you know much everything will cost upfront. 

Once you find someone you like based on reviews, work experience and personality, simply click the "Request Proposal" button on their profile.

If the lawyer is interested in working with you, he or she will accept your request and send you a proposal, which includes a breakdown of all the fees, a timeline, project milestones, and more. 

When you're ready, accept the best proposal, and you're done! You've officially hired an attorney over the Internet and now you can log into your dashboard to track the progress of your project and can direct message your attorney at any time. 

Finally, when your project is complete, you'll have a chance to rate and review your lawyer to help other people find their perfect lawyer.
How does LawTrades work on the attorney side? (A description of how attorneys are chosen, how they get paid, etc.) 
LawTrades powers some of the most sought-after attorneys in the world through what we call lawtradesOS. This is essentially a cloud-based operating system that helps them run their firm online and turn it into a profitable enterprise.

The unique part of lawtradesOS is that it takes a really smart workflow software that automates their clients' experience from initial consultation to final invoice and combines it with a social network that helps them connect with other like-minded attorneys and collaborate on projects together. 

While we accept around one percent of attorneys to the marketplace, lawyers can always create a free profile to showcase their skills and easily share their experiences. 

Our selection/verification process entails a phone interview, bar license verification, criminal background check, checking for malpractice insurance, and making sure you have the requisite years of work experience. Possessing strong academic credentials and experience from a top 100 big law firm will help your application.

If you've been accepted off the waitlist, you'll start receiving relevant work opportunities tailored to your practice areas. Simply pick a few projects that pique your interest and get paid instantly after sending an invoice. We'll deposit the funds directly into your bank account. No more chasing clients to get paid, set your own hours, and work from anywhere you want.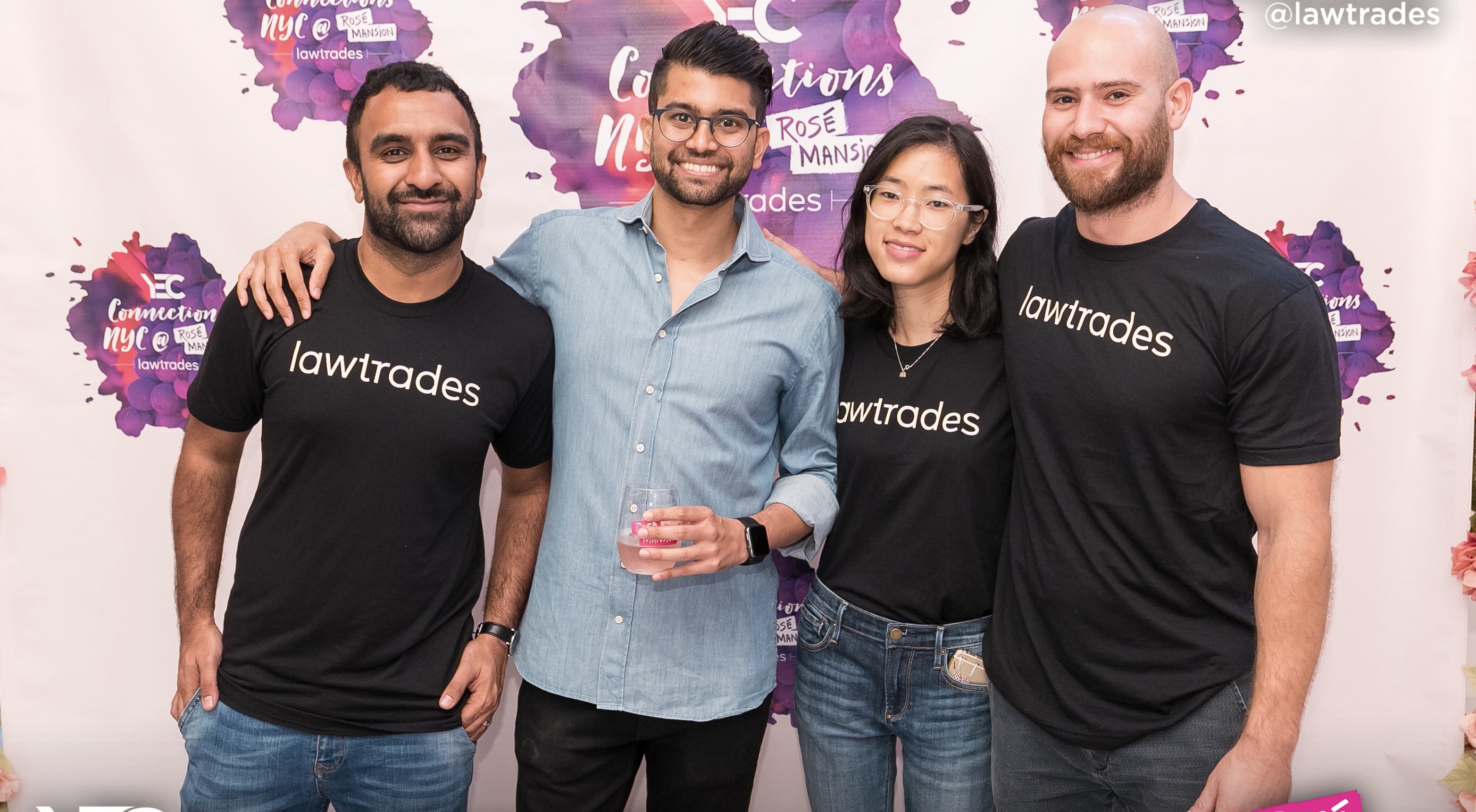 How does LawTrades compare to other legal service online platforms? How do you differentiate from the competition?
Most, if not all other online legal services platforms focus on building large databases of lawyers that force people to do all of the legwork of sorting through thousands of profiles, coordinating consultations, and more often than not, find themselves paying a massive bill that they weren't expecting. We think it's a terrible user experience, which is why we are hyper-focused on providing a complete end-to-end user experience—from the moment a legal issue arises to neatly storing all your finished legal documents so you can easily access them later—our technology guides you the whole way. This managed approach allows us to provide unparalleled customer experience, which in turn makes complex legal services more predictable and user-friendly.
What, if any, red tape prohibits LawTrades from serving the legal market to its full potential?
We currently don't offer any personal legal services or court representation (like divorces, fighting traffic tickets, criminal, personal injury etc.) due to some regulatory challenges that require lawyers to be licensed in the state that the client's legal issue originates from. It's also hard to work with lawyers virtually, like how we currently operate, on sensitive matters like those.

That's not to say we'll never expand there. We've thought of a few unique solutions to serve a portion of that demographic by building on top of voice-activated AI platforms like Siri or Google Home, you might get a sneak peek of next year as part of LawTrades X, which is a separate department that works on some really gnarly moonshot ideas. 
How can larger enterprises benefit from LawTrades services? 
Larger enterprises, such as General Counsel's running legal departments, can leverage LawTrades to fill their open legal positions and save more than 40 sourcing the right candidates. Whether they need a paralegal for six months or a full-time M&A attorney to join their Seattle office, we give large enterprises access to a curated marketplace of high-quality legal talent that is actively looking and ready to interview. It's the LawTrades small businesses love, now built for larger companies that can also enjoy predictable, fixed pricing, algorithmic matching, and 1:1 support.
As the technological world continues to advance for our collective ease and simplification, we can be sure that LawTrades will be driving forward future change in the legal industry to the benefit of on-the-go clients throughout the country. For more information on LawTrades, and to hire your next attorney, visit their website here.