I get about one job a month between my three modeling and acting agencies.
Most of what I do and the money I make comes from my own network.
I read an article not too long ago, about a couple that are both models. Together, the couple makes a total of $2,000 in income on their best month.
Some people say success is subjective. From an objective perspective, fame and financial success, are two different things. When I say financial success, I mean being able to monetize on accomplishments and fame. Overall, most people who desire success also desire a career from which they can make a decent income.  
Although, I have a couple of decent credits, credits do not translate into money. At least not yet.
It makes sense to me that a successful model that is relying solely on her agents for work may only make $1,000 – $2,000 per month and can still have a big name. But being famous and being wealthy are, again, two different things. To make a moderate income, you have to put yourself out there in diverse ways. You shouldn't just rely on agents and managers.
This industry is cutthroat. You can't rely on just one thing for work – no matter how famous you are. It could easily all be taken away in an instant.  
I have been freelancing doing various things that I am able to monetize: nutrition, social media for different brands, writing, styling, fashion trade shows and working for two different fashion brands on a part-time basis. When I had a full-time job, this stuff accounted for 20 percent of my time and 10 percent of my income. The longer I am freelancing, the more I am realizing that if I just grow this stuff that is already producing some income, I could be able to live comfortably and still have the flexibility to pursue an acting and modeling career.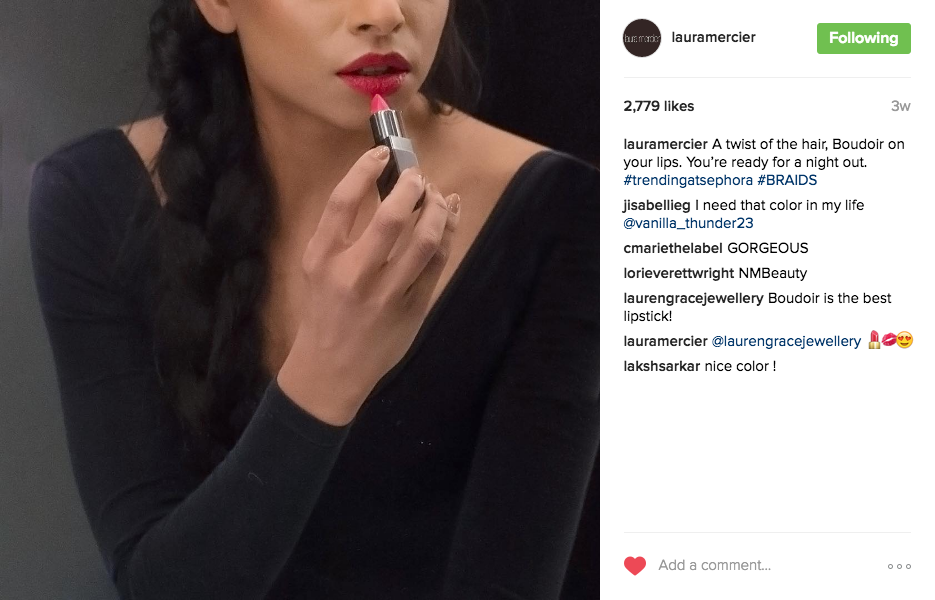 I have been putting my energy into writing more and for new publications. Writing is super flexible. I can have two auditions on one day and then have six hours free for the rest of the day. If I have some stories to work on that gives me something to do and some way to make money on an otherwise fruitless day.
Beyond that, I am learning the value of saying yes to everything and doing things for free.
Something that I have heard from many people that I look up to is that they started doing work for free and soon were able to make money off of it. If you work your ass off and impress one person, they are more likely to hire you again or to refer you to someone, at which point you have some leverage and can negotiate pay. Another perk of doing free work for people is that the more people that repost your work, the greater reach you have and the greater chance of getting hired by someone new.
I'm attempting to network more. I'm not doing the kind of networking where you go to "networking events" with only one goal of making connections and finding opportunities in your industry. I've found those events fruitless because people usually have pretty selfish interests at these types of events. Rather, I go out to socialize with like-minded people. Meeting people that I click with in my industry is the best way to find new opportunities. Make friends first, find opportunities later. That's the approach to networking that I have found more effective.
One thing that has changed since I had a full-time job is that I now have to consciously think about money all the time. I'm not focusing on money because I'm not passionate about what I'm doing or because that's all I care about. I care about money because I have to. Money is necessary to survive, and in order to make money as any type of freelance creative person, you have to actively think about how your work will make money.
I'm putting myself out there, saying yes to everything and responding to every email, text and Facebook message. I have always been a hard worker and have always had more than one thing on my plate. When I had a full-time job, I had passion projects. Now that I'm trying to make money off of these "passions," I have to shift my mentality in order to monetize my talents. And I don't think there is a single formula for success or wealth. You have to figure out what works for you.
---
Sheena Pradhan is a 27-year-old actress, model, nutritionist, writer, and content creator. She always thought she would be a buyer for a big fashion brand, but in her winding journey, she has fallen in love with acting and modeling, which she does full-time alongside running her nutrition business, Nutritious Balance (www.nutritiousbalance.com). Check out Sheena's work at www.sheenapradhan.com.