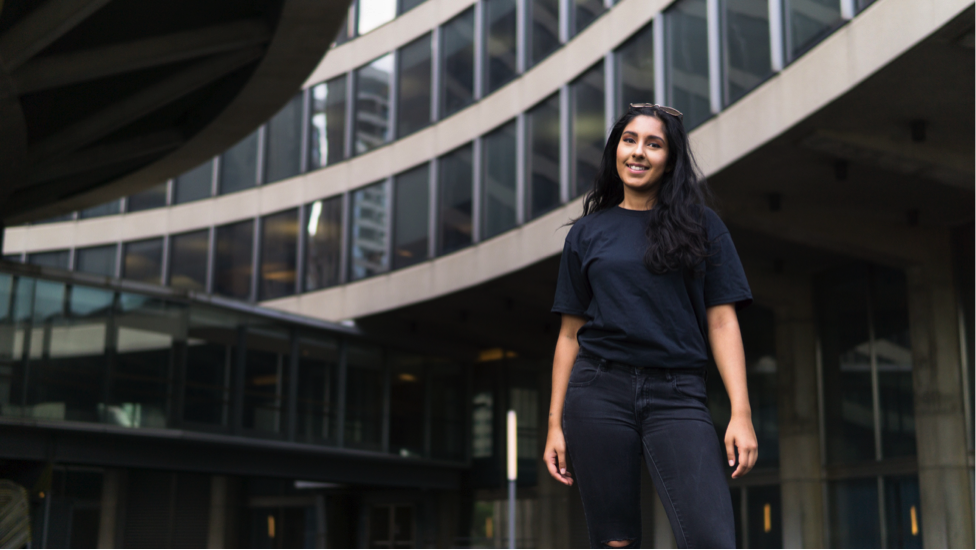 by Jessie Brar – Follow @jessieebrar
All photos taken by Addy Bhatia (@addy_999).
I've never been comfortable with my body. I always thought that my arms were too fat, my stomach was flabby, my teeth were weird and that I looked horrible in pictures. Recently I've been on a journey to learn to accept my body for how it is. Of course I want to look good, but I choose to do it by being healthy and not by starving myself.
A few weeks ago, I set up a photoshoot for a new project I was running. I had a photographer, a model, and a makeup artist ready to go. I got my make up done, too, so that I could get a picture to post as a "creator." However, that day was just not going my way. We called an Uber to get to the shooting location, it canceled on us three times, and we were now 45 minutes late. When we finally did get there, I looked down and realized that I had forgotten all of the clothes for the shoot back at my apartment. Panic started to set in. The makeup artist went to work on the model while I apologized profusely for messing up the shoot. The team was amazing and helped me calm down. Our photographer, Addy, figured we could wait for the models and do a quick photoshoot for me.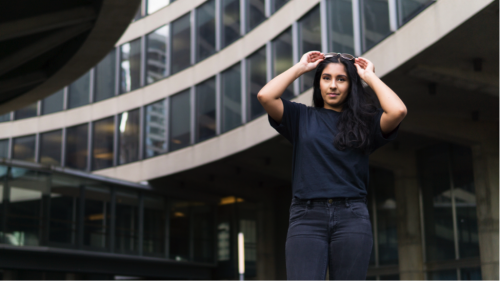 I got in front of the camera and I was so nervous. I've never done a photoshoot before. I don't know how to model. Hell, I don't even like being in front of the camera. My past is limited to high angle selfies and random candids my friends take where I usually look like I'm in pain.
Addy was great. He encouraged me to let loose and do what was natural. I went with it. I ended up just sitting and staring, thinking about how the day had gotten all messed up and then letting out a little laugh when I came to terms with the fact that there was nothing I could do about it.
A few weeks later, Addy sent over the pictures and I was blown away. At first, I didn't even recognize myself. I looked incredible! All the things I was insecure about seemed to fade away. The photography was art. The lens had created magic. I stared at these pictures for hours and hours. The pictures weren't photoshopped or drastically edited. There were just a few lighting fixes. So, why did I love these so much and hate how I looked every other day?
That night I sat there and thought,
"If I love how I look in these photos, why can't I love how I look everyday?"
I wore a plain t-shirt and jeans. Sure, I had some makeup on, but that face was mine. I was always so insecure about my smile, but here I looked how I always wanted it to be.
Photography taught me that our minds warp what we see. Other people don't see all the insecurities we do. Sometimes, they're all in our heads. We are beautiful people. Inside and out. There is nothing that needs to be changed. Honestly, getting some professional photos taken gave me a renewed sense of confidence in myself and created room for self-love to bloom.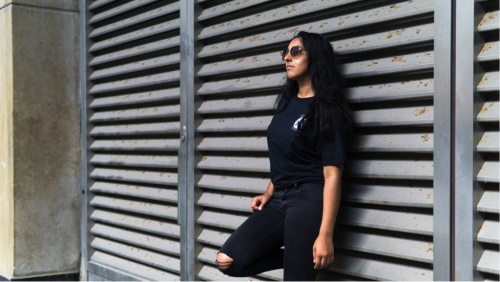 Special thanks to Tarndeep Parmar (@shernibeautybyTarn) for working her makeup magic, to Addy Bhatia (@addy_999) for the amazing photos, and to Shriya Agnihotri (@shriyaagnihotri) for being a great co-model and support!
---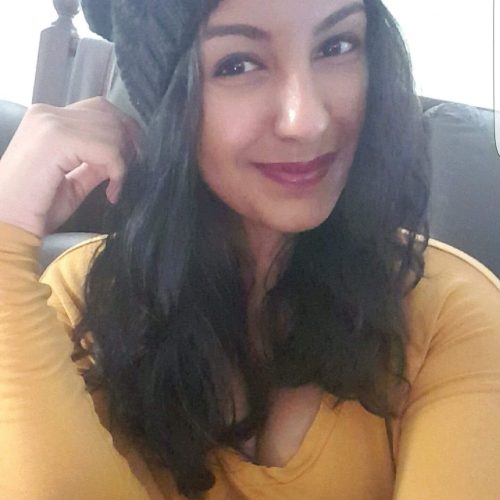 Chocolate Lover – Bollywood Dancer – Bhangra Enthusiast – Mental Health Advocate.
Jessie

 Brar studied psychology at Queen's University and is currently working at a boutique recruitment firm in Toronto, Canada. Her spare time is dedicated to raising awareness about mental health through volunteering with organizations such as Jack.Org and running The Mental Health Spotlight (@TheMHSpotlight), an Instagram project dedicated to erasing stigma around mental health and mental illness in South Asian communities through the power of storytelling. In her downtime she can be found cuddled up watching/reading Harry Potter, eating Reese's Cups, or dancing to Bollywood and Bhangra tunes in front of a mirror.