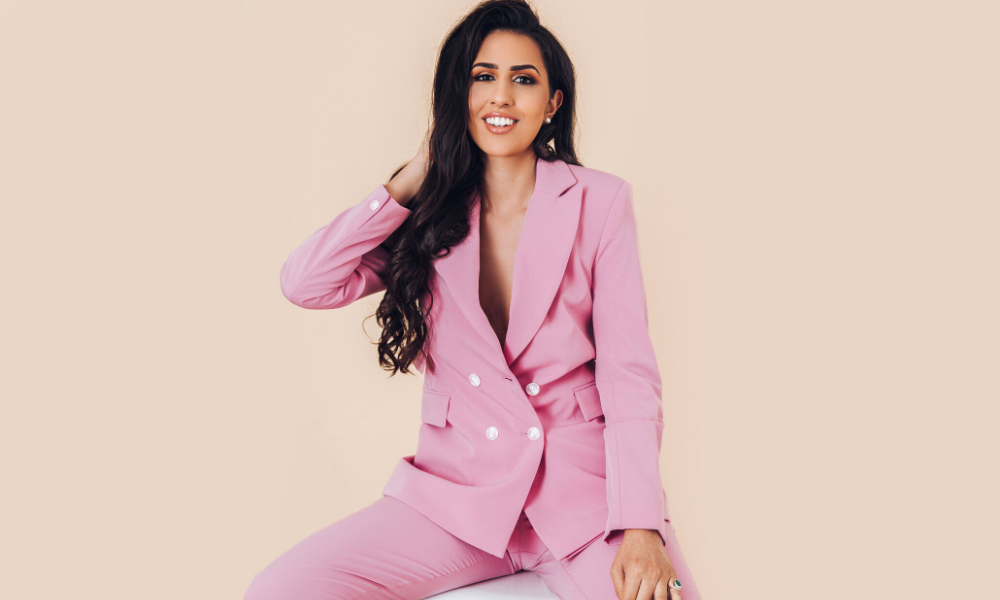 Meet British South Asian Neha Dhull — a law student who not only is the winner of the Miss Central London 2019/2020 title, but has now qualified as a Finalist for Miss Great Britain. Miss Great Britain is Britain's first and most prestigious pageant, showcasing more than just physical beauty, but providing opportunities for young women across the country to showcase their talents and seek exciting prospects in their fields of interest. 
Having an undergraduate degree in social work and work experience as a social worker with vulnerable children for two years, Dhull is now studying a postgraduate law degree with a vision to become a child rights lawyer, using the Miss Great Britain pageant as a platform to highlight the causes that matter to her and her family – in particular her "Happy Kids Campaign." She is passionate about safeguarding and bringing happiness to vulnerable children and talks exclusively to Brown Girl Magazine about her journey.
I wanted to make my family proud here and wanted to participate in pageantry as a British Indian woman. In order to qualify for the Miss Great Britain final, you need to win a county and so I picked London. The reason I picked London is because not only are all my friends, family and women's groups I am part of are in London, but I feel London represents diversity and is one of the most multicultural cities in the world I wanted to win as proud Londoner and thankfully won the title.
Dhull currently studies law at the London Law School and is part of women's groups such as Like Minded Females Network based in London — an award-winning organisation connecting and empowering women from all backgrounds through networking events. She was a speaker at Britain's first Asian Women Festival this year and most recently spoke at the Urban Muslim Women Show and delivers empowerment speeches at many feminist events for women of all backgrounds.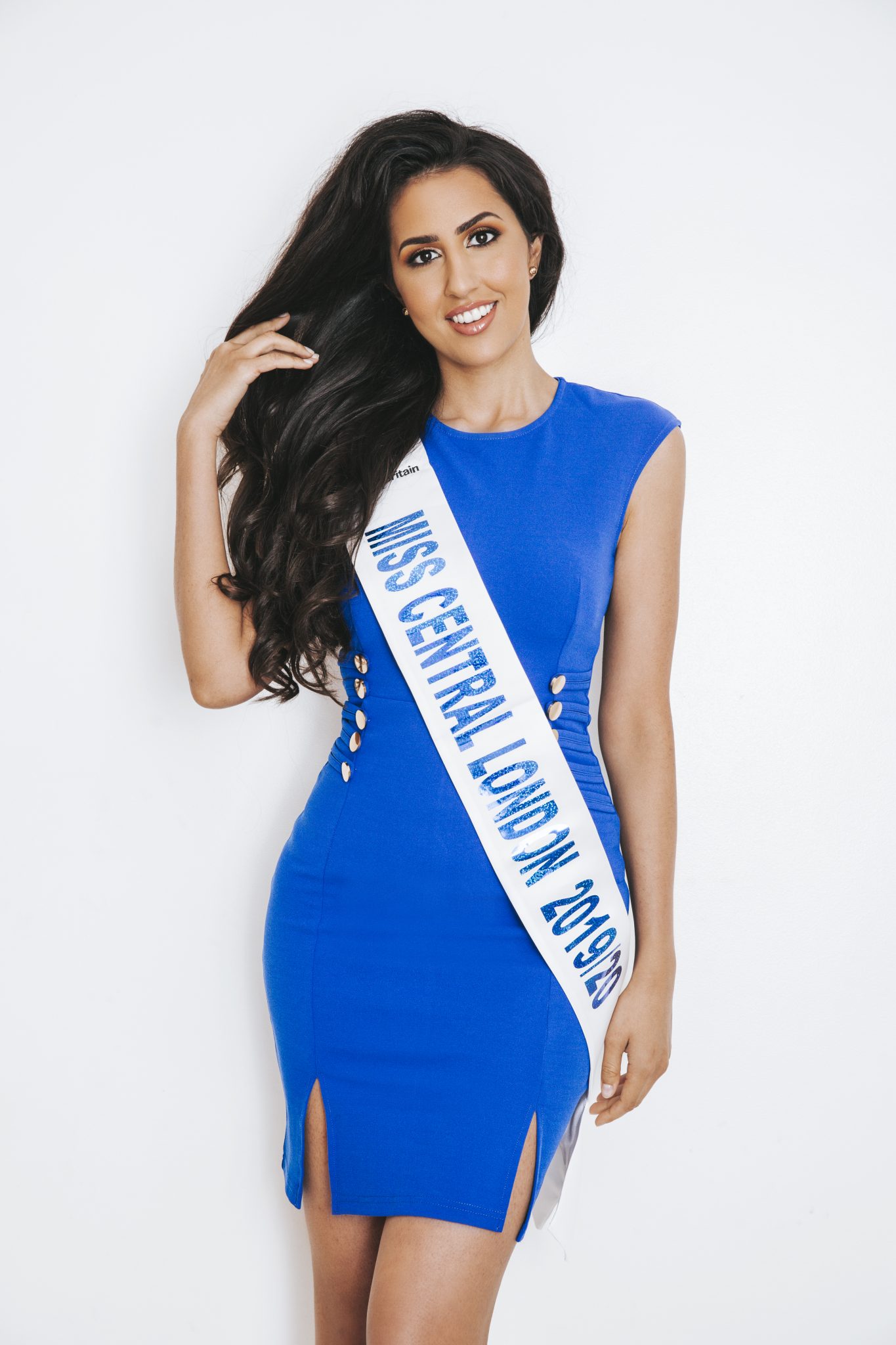 After winning the Miss Central London 2019/20 title, Dhull then qualified as a finalist for Miss Great Britain. With the finals approaching next month what has the responses been to her participating? 
I've been very lucky that the responses to my participation have been very positive. I explain to people who are not familiar with the process that to me pageantry is more than just beauty it is about who you are, and what your purpose is to make a positive difference in society, and why you are using the Miss Great Britain platform. There are so many rounds that you need to get through including the talent, interview and charity rounds in order to get to the winning stage. For the charity round I am raising money for Cancer Research and Alex's Wish which are two incredible charities.
Dhull has already capitalised on her finalist status by launching her own project called the Happy Kids Campaign. Through this initiative, Dhull delivers fun and educational workshops to vulnerable children. By partnering with renown children's charity Honeypot, amongst others, gaining access to work with such children has helped emphasise the Happy Children's presence. 
With my own experience of social work with such children, my purpose is to raise awareness of the importance of safeguarding and providing support for vulnerable children because they are the future of our society and need to be protected. That has always been my purpose. 
With Dhull's own parents running their own charities in India that help to provide education to street children, and Dhull herself spending summers volunteering, working with young children is almost second nature to her. Dhull has taken her campaign internationally where she has taught English and organised fun activities for street children in India. Her campaign is not just in England, but its presence is also international.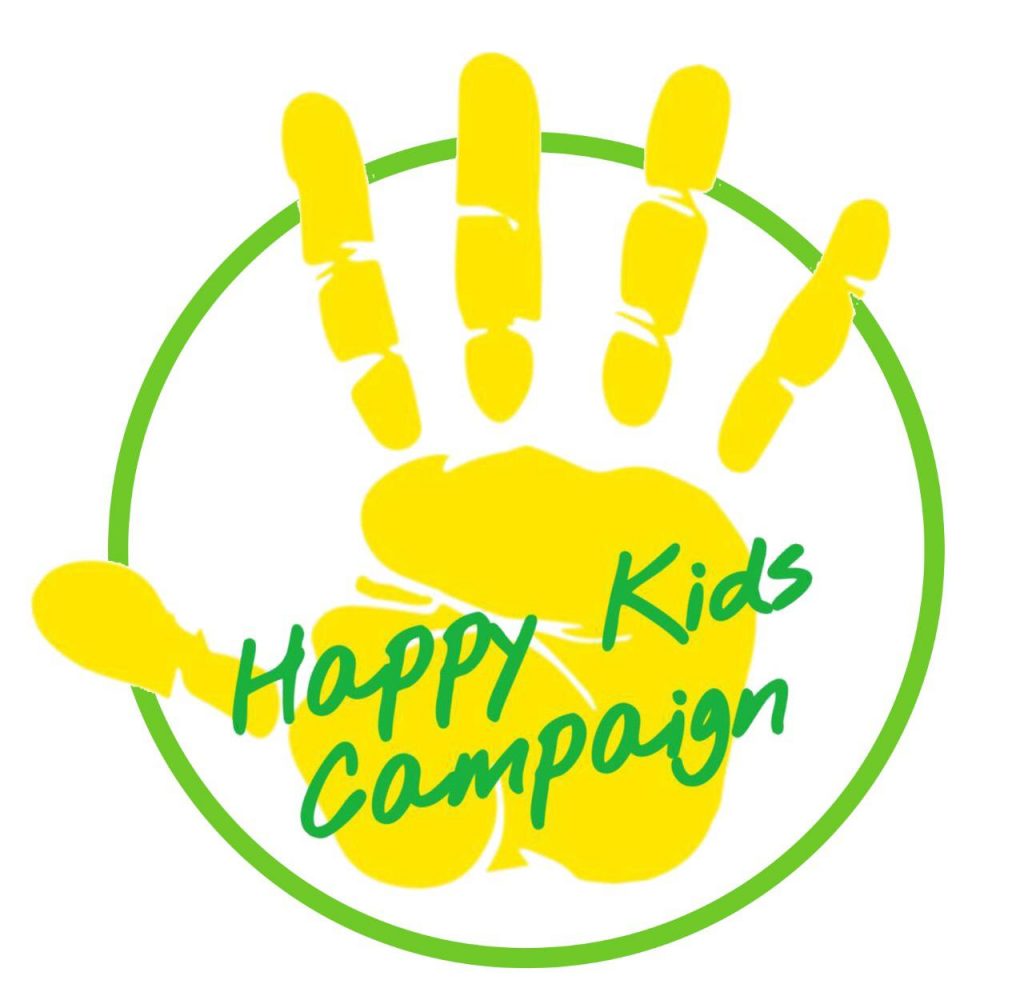 Yet with a law degree, social work experience, and her parents' own experiences in working with less privileged children, how does pageantry play its part? 
People may feel there are other avenues in which to raise awareness. But this platform has already helped me to create a voice by talking to people like Brown Girl Magazine. Being a Miss Great Britain finalist gives me a platform to allows to raise more awareness about vulnerable children in our country, I use my title to deliver more workshops to schools, charities and communities.
With an increase of South Asian women globally participating in pageants globally, Dhull hopes to give a new line of representation to the modern day British South Asian woman. Events focused around empowering women of colour have encouraged her to continue this path and she encourages others to follow suite — be it through pageantry or any new skill. As a trained Bollywood dancer, Dhull is equally as passionate at showcasing her dance skills as part of the talent rounds. Being proud of the different facets of being a British Asian, it's another round that Dhull feel also empowers women to excel in what they love. 
As a trained actress, Dhull is a LAMDA Medallist, she has also competed and won many drama awards at inter school drama competitions. She has recently completed her Level 3 Diploma in Acting from Pinewood Studios and has trained and worked as an actor. Dhull is also a trainee from Anupam Kher's Acting Institute with fluency in three languages including Hindi. Dhull has ventured into the modelling industry and undertaken various shoots due the opportunities that arose. Her combined acting and modelling experiences have helped her build her self-confidence and self-esteem for the pageant.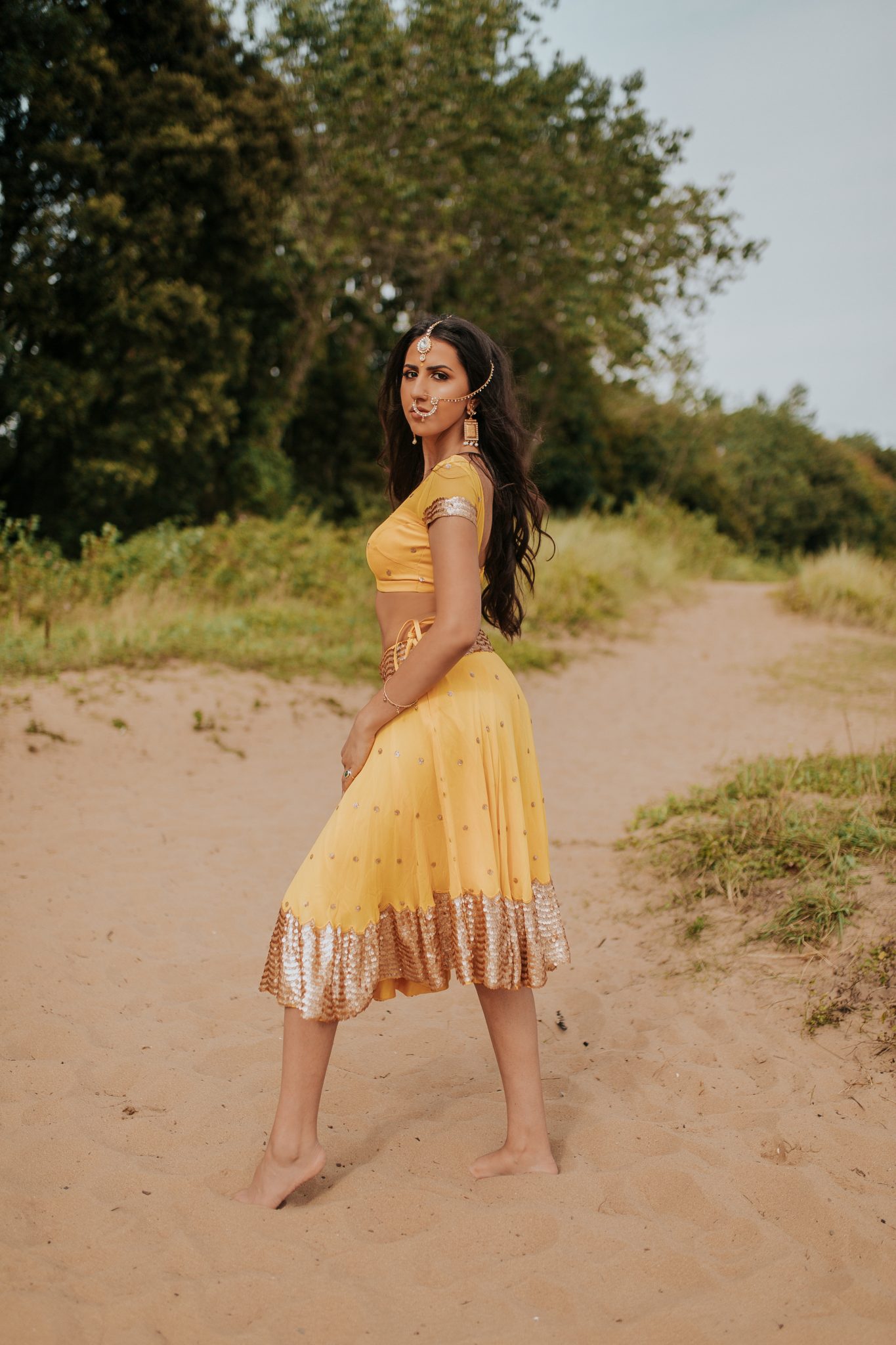 Fitness also falls under the Dhull's list of passions. As a gym and Pilates enthusiast, she is a strong advocate of the fact that a healthy body is a healthy mind.  
But with the outpouring of protests against body shaming and fad dieting does Dhull feel that the concept of pageantry is now outdated. Dhull goes on to break the myths surrounding such beauty contests. 
It is not like the glamorous industry that people think – everyone who is participating has a purpose of being there. The organisers are lovely, and everyone is there to celebrate women and look beyond just size. Women are there to make their communities and family proud (just as my family are). I look at the bigger picture and what I can do in the future. I want to speak to government organisations about my Happy Kids Campaign and yes, I believe I can change the perception of what these pageants are about. I'm a 21st century girl and am proud of doing this.
If Dhull does win the coveted title of Miss Great Britain 2020, she would then qualify to represent her country in Miss Tourism World — a chance that would accelerate her charity's presence further. So, what are the final thoughts of this multi-talented smart young woman? 
It would be an honour to win Miss Great Britain especially as a British Asian Woman. I want to show that yes, I am a beauty pageant girl but with a cause and a purpose and challenge stereotypes. Pageants girls are not just walking models and all about beauty – we are so much more than that. Pageants are about beauty from within, celebrating women for who they are, the amazing charity work they do, their incredible stories and so I hope to make myself and the community proud.