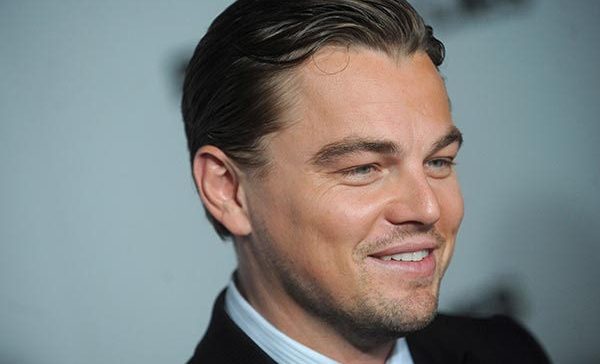 To the delight of avid poetry lovers around the world, Oscar-winning screenwriter David Franzoni and Stephen Joel Brown, a producer on the Rumi film, are teaming up to create a film on the 13th-century Afghani poet Jalaluddin al-Rumi, or as he is more famously known as Rumi.
Often compared to the great Shakespeare, Rumi is known for his romantic couplets and scholarly works on Sufism and Islam and has become the bestselling poet in the United States.
The catch? Franzoni and Brown have expressed their desire to cast Leonardo DiCaprio as Rumi and Robert Downey Jr. as Shams of Tabriz in the biopic, stating:
"They wanted to challenge the stereotypical portrayal of Muslim characters in western cinema by charting the life of the great Sufi scholar."
Once again, we face the prospect of the Anglicization of non-western culture and history through the potential casting of talented, yet misrepresentative, actors. Hollywood whitewashing implies, or rather, more explicitly sends the message the majority of Americans would rather see a white face than a non-white one regardless of the character played.
Previously, the very Caucasian Jake Gyllenhaal played a Persian in the 2010 film "The Prince of Persia: The Sands of Time," which also sparked much debate about the film's casting.
Hasn't Hollywood learned its lesson? There certainly isn't a dearth of Iranian-American actors to play the role of Rumi and the supporting cast, including Navid Negahban of the show "Homeland" and many others.
Twitter users, including prominent film critic Imran Siddiquee, have also voiced their outrage against the DiCaprio as Rumi rumor.
Here's what they had to say:
The idea that Leo DiCaprio is the best actor in the world for every part ever in history is all about worshipping whiteness

— Imran Siddiquee (@imransiddiquee) June 7, 2016
Love Rumi and @LeoDiCaprio, but #RumiWasntWhite…please don't whitewash this film. It is 2016. https://t.co/WGGIDHUS2P

— Leslye Colvin (@LeslyeColvin) June 7, 2016
Rumi film will challenge Muslim stereotypes but not Hollywood whitewashing stereotypes. https://t.co/9ZbOVGONlP https://t.co/trK8yWIE7u

— Sunil Patel (@ghostwritingcow) June 6, 2016
So they want a white man to play Rumi, a SUFI PERSIAN poet, but when they need a terrorist they find Muslim actors so easily #RumiWasntWhite

— Aayesha (@AayeshaJ) June 7, 2016
So basically Rumi is such an advanced mystic that he transcends not only the physical plane but also race & religion https://t.co/X7VEdlOSJ3

— HashashinTag (@HashashinTag) June 6, 2016
These are the men who have the funding and support to make a major Hollywood film about Rumi. And they think DiCaprio is the *best* choice.

— Imran Siddiquee (@imransiddiquee) June 7, 2016
Leonardo Dicaprio as Rumi?

I will RIOT you dumb whitewashing fools! https://t.co/6YP4hkSf9S

— rabia chaudry (@rabiasquared) June 6, 2016
Let us hope that the producers and casting agents use this opportunity to cast people of color for such a monumental and historical film as they logically should.
What are your thoughts? Comment below!