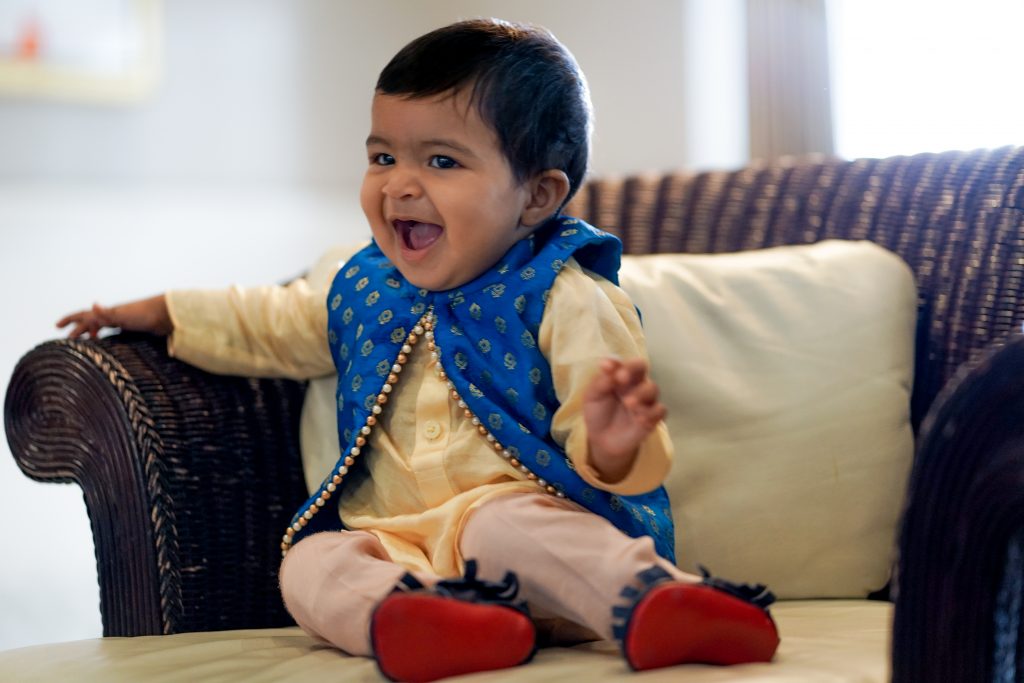 This Mother's Day, we are sharing a series of letters written by mothers for their daughters and sons as they share hopes and dreams for the next generation. Our fourth letter is written by Kamana Sharma of Social&Style, who is a fashion and lifestyle blogger. A Washington, D.C. native, Kamana currently lives in Singapore with her husband and son.
My Darling Aadhav,
I'm so excited to celebrate our first Mother's Day together! On this day, I want to share with you the greatest lesson I learned from your Nani: 'Earn Your Success.' Nani taught me to dream big dreams and work towards them every day with love, kindness, and determination. God has breathed life into you for a reason. You are here to fulfill your special purpose with the gifts and talents only you have. Your spirit, laugh, and smile makes you our darling Aadhav.
Daddy and I are here to love you and help you grow into the caring, intelligent, and handsome man you will be. Already you have so much energy and spirit! You love making everyone around you smile and laugh. You love to learn and try new things! From trying to walk every chance you get to meet new friends in the park, you are growing so much every day.
As you learn to crawl, walk, and run – you amaze us by always trying, even when it's it not easy. You will fall down, you will have to try again and again, but you will succeed! Your love for learning will take you far in life. Always remember that your mind and spirit are your super powers!
As your mamma, I wish I could say that every day will be full of sunshine and joy. The truth is, some days there will be rain and clouds. I know you will be brave and bold so no shadows can stay. There is always light in every moment and my love for you is always with you.
As you grow up, we will always be by your side. You have your calling and dreams to fulfill. We will help you in every way we can. Your Nani taught me that we will always – always succeed when you work towards something greater than yourself. When you help others, when you be the change you wish to see, and when you love – you will achieve.
Daddy and I want the best for you and will always be here to guide and support you. We know you will change the world. It may not be easy, it may be tough, but by working hard, believing you can, and helping others, you will make a difference! We are so proud of you and love you so much our Darling Aadhav.
Love,
Your Mamma