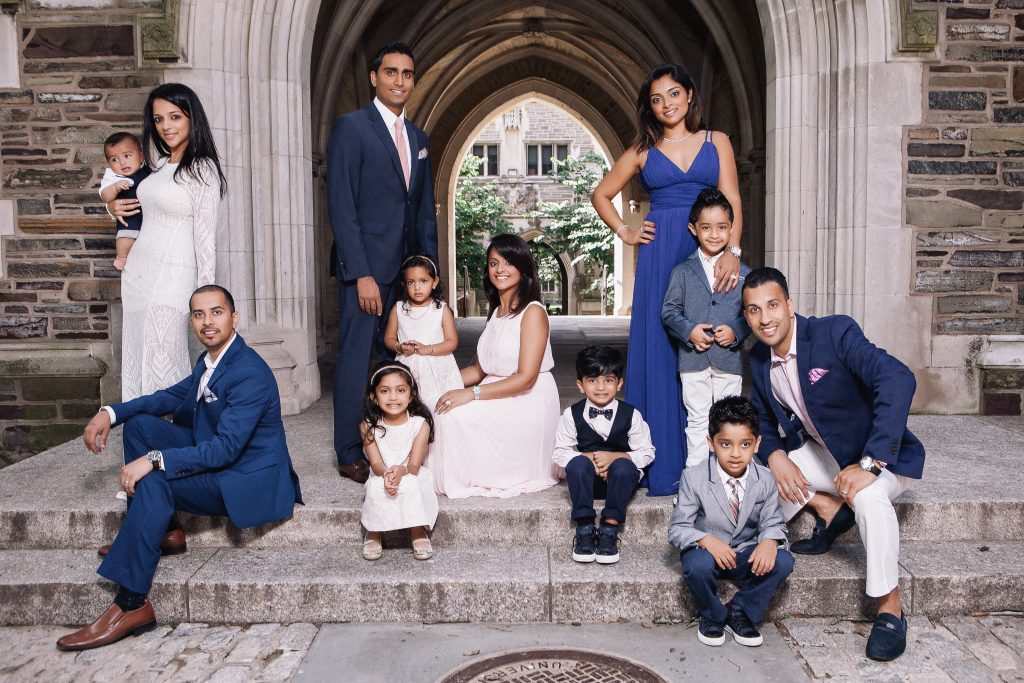 This Mother's Day, we are sharing a series of letters written by mothers for their daughters and sons as they share hopes and dreams for the next generation. Our fifth (Sheena), sixth (Nina) and seventh (Dipti) letters are written by the three sisters of Love, SND. They are first-generation Indian-Americans figuring out life as new mommies to eight kids and a pup! 
Dear boys,
There are so many things I want to say to you boys, but the most important of them all is to always, always, always have each others' backs. Even though the older two of you are twins, you three are my unofficial triplets. There has never been an "I" in this TEAM, and that makes your dad and I prouder than you will ever know. The bond that you share since childhood is God-given and I want you to cherish that forever and never take it for granted. Life is just too short to believe otherwise.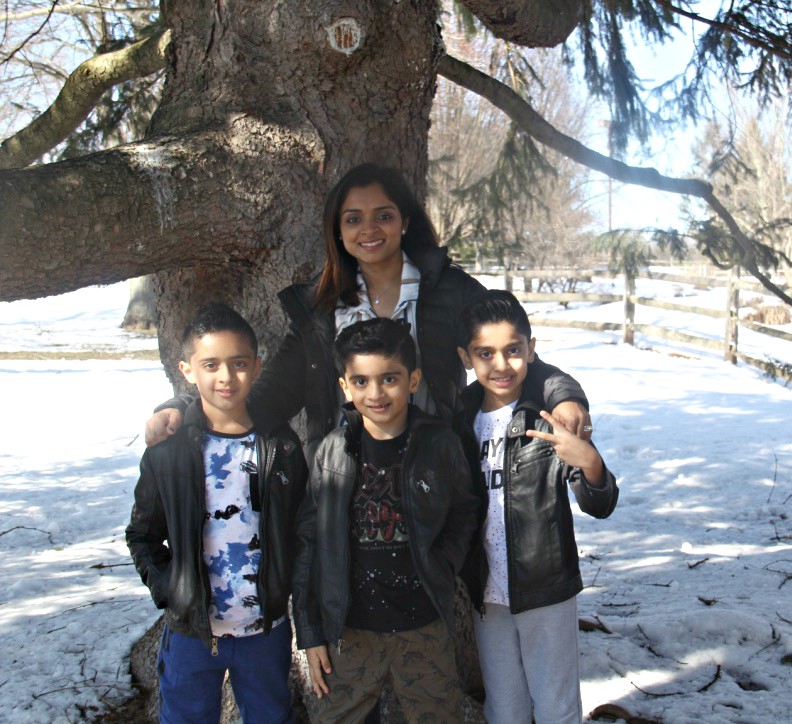 The world in which you three will grow up is VERY different than the one your dad and I grew up in. We try to teach you every day to stay true to your values, beliefs and your culture. We do our best to make sure we raise you as honest, loving, and all-around good people, the rest will be up to you. I want you to keep a few things in mind as you navigate through life: you don't have to fit in, you don't have to give in, you get second chances (and third and fourth), always keep God close, you have great men in your life as role models, and always speak your mind – it is your greatest gift.
My wish for the three of you is to use your mind, spirit, and soul to make a positive change in this world. Contribute to empowering your generation to look forward with excitement, hope, and success. Make the changes in the world that you wish to see for your own children one day. It will make life worth living.
"What you give, God gives you double back." These are the words my mom has said to me growing up and I want you to always remember them too. Whether it be monetary, emotional, physical, mental, with friends, family or in religion, this is something I want you all to adhere to. It will not always be easy but I promise you, it will always be worth it.
---
Dear girls,
My three lovely girls. I write this letter to you when you are still little girls. You have so much to see, things to learn, people to meet and places to go. Through all of life's journeys, always be confident, strong, assertive and do things because you want to. Society may make you think you are not good enough – but guess what, you are! Don't let anyone or anything around you forget that. You don't ever need to prove your worth to anyone because you are already mommy's golden charms!
One thing my mommy has taught me is to always remember that family is everything. People will come in and out of your lives and try to shake your bond. But know that you three have the same blood running through your veins and that means you are connected for eternity. No one can ever come between that. You three will experience life's happiness, sorrows, successes, and losses – and each step of the way just remember you have each other who will always be in your corner to celebrate and support you.
Always remember to stay humble and be generous. We are blessed to be in this country and have opportunities for you three that are far more than many others. When you grow up, try to give back to those less fortunate. Making a difference in just one life can be the change we need in this world.
The last thing I hope is that you enjoy the journey called life. Do not chase the reward, it will come. Work hard, work smart and be kind. The most enjoyable moments will be when you think back to all the things you do/did to reach your goals. And when that day nears and you get close to that victory, reach just a little higher, do just a little more, and you will win! You are my girls, and if mommy can do it, you can do it better! Continue to be strong leaders and surround yourself with positive people. Continue to dance to the song of life. Continue to read because you will never know too much. And continue to love, because the world needs beautiful people like my three princesses. Love always and forever and ever, your Mommy.
---
To my boys,
I write this letter filled with so much hope for both of you. I hope you boys are best friends like I am with my sisters because there is no greater bond than that of brothers. I hope you two confide in each other when it comes to everything and anything – love, careers, family, and of course, sports (can't hide from that one, it's in your blood). I hope you boys are traveling on paths you love while at the same time remembering that no path is set in stone and you can change directions at any time. I hope that I have raised you both to respect and love and admire women as your equals (except me, I am above any woman that will ever come into your life!!!). While the people around you may act differently, don't succumb to hate or violence or ignorance. And while it may feel easier to turn your head and move on with your life, try to change the negativity around you. Remember God, all the time, always.
Diav, I hope you remain as confident and uninhibited as you were when you were just 3 years old. Your personality and voice have made us fall in love with you more and more every day. Kallan, your smile, and joyfulness are your strongest allies. When you were just 9 months old you were already marching to the beat of your own drum and I hope you never lose that rhythm.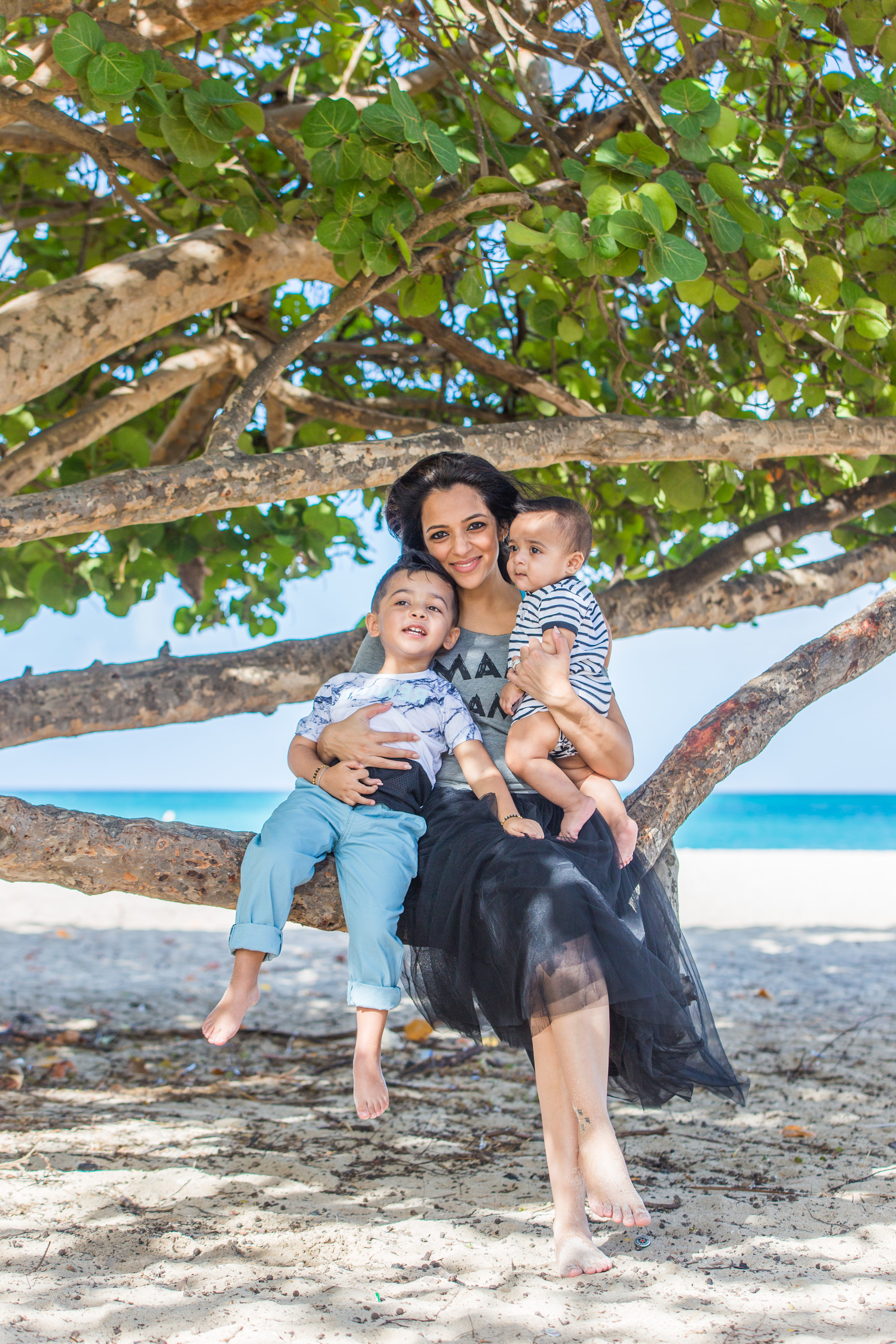 Something your Nani always told me was to see the positive in everyone and everything that happens to you. It may feel like the hardest thing to do, but try not to let yourself get down on things that don't go your way – try to make it a learning experience as it will only make you stronger. The one thing I hope you both have learned from me and Dad is that life isn't that serious. Have lots of fun, laugh at each other and at yourselves, try not to dwell on failures, don't take success for granted, and just be happy.