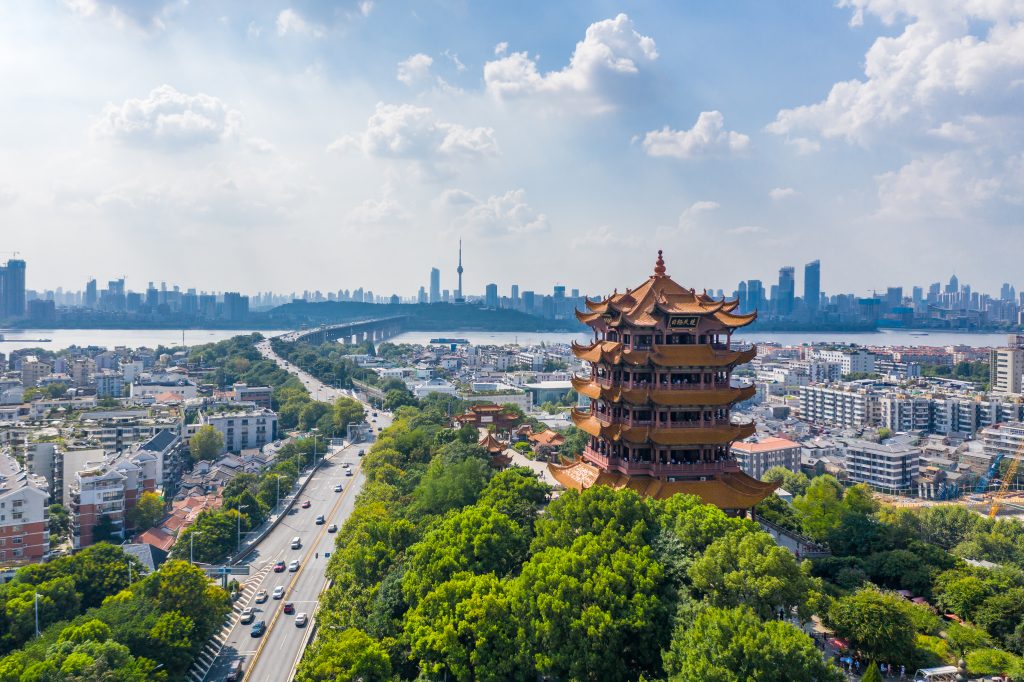 The following post reflects the author's own experience and is not a representation or an official news statement by Brown Girl Magazine.
A pandemic that once may have seemed far away has now crept up to your front door. Isolated and empty streets, roads devoid of cars, and lockdown at 10 p.m.—this is the new regular in the most populous country in the world. Usually bustling, busy and around the clock activities make it a far cry from how life used to be just a month ago in China. If one does dare to trek outside, they must take caution. Face masks and rubber gloves are mandatory, with a common formality of staying a good five meters away from another person. That is if you ever happen to run into someone else, on the now desolate streets.
This is China during the coronavirus outbreak of 2020, during China's new year of the rat.
https://www.instagram.com/p/B8ej7hjhvcF/
It was early January when news first broke out over a mysterious virus from the same family as SARS that was proving lethal. Reports mostly stemmed from the city of Wuhan, in the Hubei province of China. The news and virus, which had fever-like traits, quickly escalated and on the last day of the month, the coronavirus (COVID-19) was officially declared a global health emergency by the World Health Organization.
From the China end of the spectrum, my city seemed relatively detached and far from the central infected area. The government enforced a lockdown on the city of Wuhan, lasting nearly three months, stemming from the rest of the country. Schools and work offices were closed down until further notice. Trains, metros, and busses limited their services. We were encouraged to stay home, with most apartment complexes enforcing a curfew by 10 p.m., and a two time a day limit to leave our homes. Army personnel and security were amped, setting up tents outside municipalities and checking temperatures of each person entering the complex.
This quickly turned into the new normal. A somber silence came over most of the city, anxiously waiting for the next news or reports of the infectious virus. Within a month and a half into the news first breaking out of the mysterious respiratory virus, most of the city sat in quarantine, a state quite uncommon for the busy city streets. Not only has tourism taken a toll, but businesses of all kinds, big and small, have suffered. Economically, this was the beginning of a long and declining road.
Back at home, my personal reality check was an extended holiday trip from work, as our extra duties slowly started to cancel one-by-one. I was no longer required to return at the beginning of February. A winter camp during the last week of January was canceled. I suddenly found myself with infinite amounts of time, for reasons beyond my control and fault. It was like having a guilt-free-pass indefinite amount of stay-at-home from work sick days.
Of course, that fleeting joy ride quickly came to a stop. Markets closed shop, malls were closed, regular eateries and restaurants were closed. The convenient delivery service also took a short break, only to return with tripled delivery fees. My gym was closed and any salon appointments would have to wait, with no one knowing when life will resume as normal.
My friends and other foreigners fled, mostly to closer Asian countries like Thailand and Malaysia. Everyone seemed to find refuge in our extended holiday until the holiday overstayed its welcome. Now people were trying to get home, booking their flights until their home countries and China both stopped air travel. Those who were able to leave, left in the beginnings of February, days before flights from China were closed off.
Despite the setbacks, the beginning of February brought some changes. The Chinese persevered and were determined to not allow the deadly virus to set them back from continuing business. Work resumed as best it could, most of the staff was encouraged to work at home. Expats were asked to teach from home, make video lessons, and join online teaching forums.
It was not until just recently small corner shops and restaurants opened again. It's not to say I don't realize my luck and privilege of being well away from the bulk of the danger, I am grateful. I am quite away from Wuhan and therefore didn't feel as much of the magnitude of effects, but there are several others who were not as lucky.
As March came to a near end the country seemed ready to move forward and having faith in the precautionary measures to contain the virus. By April, the ban on Wuhan was lifted and schools announced reopen dates. Life seemed to be returning back to the new "after-corona" normal. As the deadly coronavirus has now spread throughout the rest of the world, many countries are now understanding the true tribulation that China went through in the past three months.
The same conditions are starting to become a reality for other nations around the world. Isolation looks like people dancing and singing in unison on their balconies in countries like Italy and Spain. Lockdowns have been regulated and the importance of social distancing has become a constant daily reminder in all media channels.
https://www.youtube.com/watch?time_continue=13&v=64CQYduaGDI&feature=emb_title
Suddenly the issues that seemed so far away in China are now seemingly at your front doorstep.
It's easy to lose sight of the seriousness of the epidemic from far away. If it's not affecting you, it's easy to overlook the lives taken, the difficulties faced, and the setbacks of an entire nation and it's population. It's easy to think, 'It's not my country, so it's not my problem.'
I now realized though despite whether or not something is close to home, it's effects ripple throughout the world and throughout humanity. Living in China during this coronavirus outbreak has helped show me that, it has helped open my eyes to a new reality.