5
min read
by Clare Ruel – Follow @ceruel83
Shaking up the UK theatre industry with diversity, "Coconut", written by playwright and self-confessed 'brown-girl', Guleraana Mir, is a dark comedy that examines what it means to be a brown girl, whilst overturning Asian female stereotypes against the backdrop of modern romance.
"Coconut" opened in Ovalhouse last week and it is Mir's first full-length touring production. It follows the life of Rumi, a British non-practising Pakistani Muslim and sassy food blogger who likes to do things differently in an effort to remain true to herself.
The play charts the unravelling of protagonists Rumi and Simon's interracial marriage. Simon, a British white man, converts to Islam to marry Rumi and wrestles with emotional and religious coercion. Essentially it is a story of two people trying to find their place in the world and also establish whether they fit together as a couple.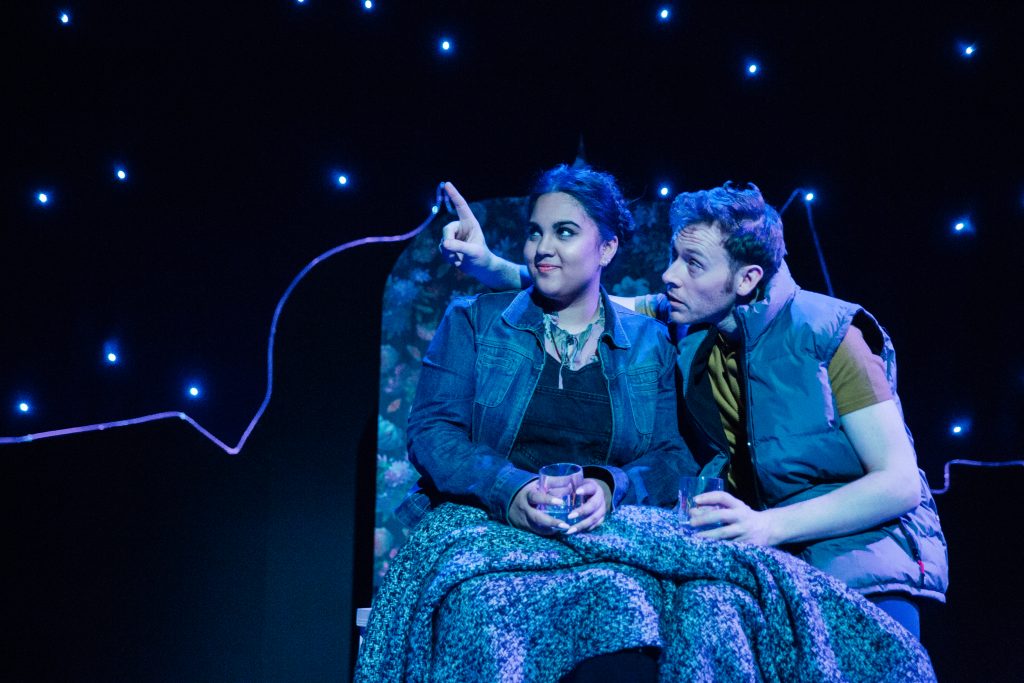 The title "Coconut", is often associated with a term used to describe someone who is 'brown' on the outside but 'white' on the inside, i.e. void of their culture. The play is an expansion of a fifteen-minute monologue that Mir wrote for the Camden Fringe Festival, a London based performing arts festival, in 2014 as part of Ladylogue, a play which was commissioned by The Thelmas, a female-led theatre production company. Mir says, 
"We got the sense after Ladylogue, that a lot of people wanted to hear more about it. Did the halal speed dating go well? Did she end up with a nice brown boy?"
On the character of Rumi played by Kuran Dohil, Mir says,
"Rumi is the kind of woman who would happily turn everything into a joke. I have that kind of personality, where everything is a joke, so I put that on Rumi, it's almost a defence mechanism."
But it was also important for Mir to use humour as a device in the play as it gets quite dark, she adds:
"You could never go to some of the places that 'Coconut' does without it, because the audience would be harrowed by the end of it."
Rumi's character is representative of a British Asian female in today's society but she is not confined to what is expected of her, Mir says, 
"She's very comfortable being British, and she is very comfortable with the fact that she doesn't necessarily believe in some of the things that she grew up with. This is what the play does, it tries to normalize the fact that we all exist in a modern multi-cultural society."
Mir also goes to add,
'Nationalism doesn't leave space for other people that identify equally as both, the idea that Rumi can go into a pub if she wants but on the other hand when it's time to be sensible and respectful, she can also do that."
It was important for Mir to write characters that were honest and truthful.'And like Rumi, Mir also advocates being yourself and about finding balance.
"You don't have to conform to the whole extreme and I think that's where my issue with the term 'coconut' lies, I think it's about finding what feels right for you and not being scared to call out some of the community's more traditional views."
Her writing also draws on her own experience, she is married to a white man who converted to Islam like Simon did in his relationship with Rumi.
She also took inspiration from the 2015 UK Channel 4 documentary "My Son the Jihadi" which questioned why men who convert to Islam take it more seriously? Her play takes an insight into how Simon played by Jimmy Carter, begins to explore his faith.
In terms of modern relationships, Mir adds that she has also been very touched recently by young Muslim couples who really value romance.
"It's so different to the notion of arranged marriage, I see Muslim couples finding love in their faith, and I think it's beautiful."
But she says that ethnic minority communities are changing. She says,
"There is an adoption of a more laid-back approach to women, work and the creative arts but the rest of the world doesn't seem to see or acknowledge that change. I think we are in a time where young women are really finding their voice, we have got people like Nadiya Hussain winning UK 's The Great British Bake-off, I just feel like it's time from brown women to have their moment."
Mir says that she has got comfortable in referring to herself as "brown", an inclusive term that the younger British Asians also use to acknowledge "sameness." She adds,
"The younger generation places less importance on defining yourself as Indian or Pakistani, they are happy to go out to work and have children later in life. My family unit is very liberal. But there's a perception in the world outside my house, where people assume that being Asian, I wouldn't have been allowed to spend a year travelling abroad, pursue a career in arts and that my parents would have threatened to throw me out when I bought a white boy home."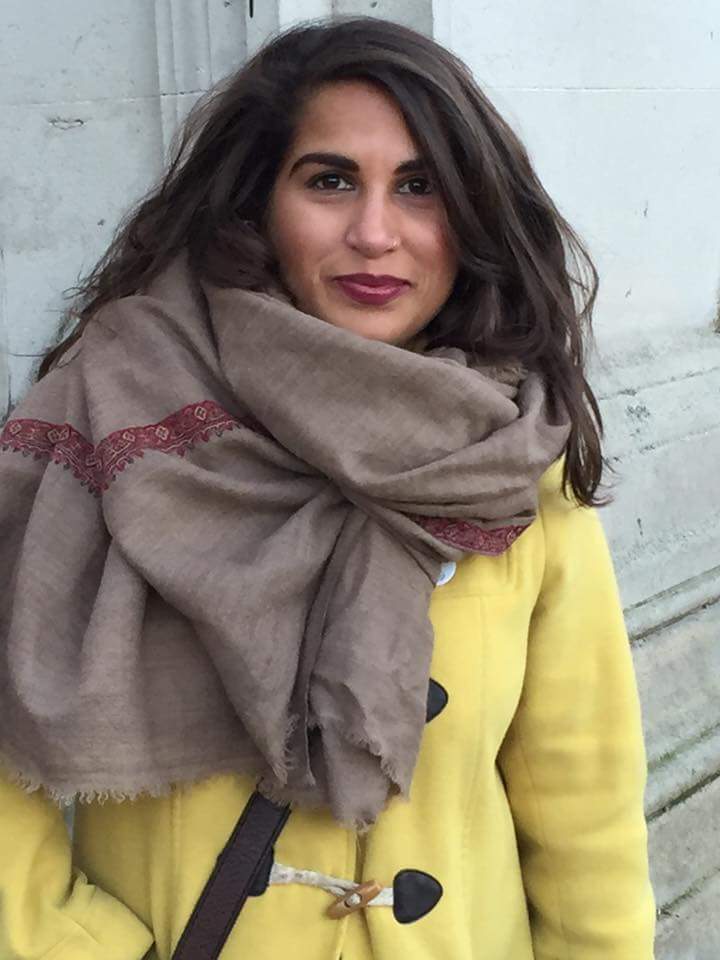 "Coconut" is also a story that Mir says she does not see being told in theatres: "The stories about women might not necessarily be written by women and the stories about women of colour are definitely not written and they don't break through to bigger stages."
Mir who has always had a passion for theatre since her childhood is part of The Thelmas, a female-led production company started by director-Madeline Moore, an initiative which aims to disrupt traditional female narratives with stories that are 'big, bold and emotionally resonant.'  Moore's ethos is to 'put women's voices first' giving a platform to those that are under-represented.
"Coconut"  will be showing at the Ovalhouse theatre in Kennington between 11-28 April and finally embarking on its UK leg of the tour from the 16 May.
---
Clare Ruel is a journalist, she has covered regional, lifestyle, politics, health, utilities and FinTech news for Onboard Hospitality, The Times Educational Supplement, The South West Londoner, IBS Intelligence and Utility Week. Her belief that storytelling is a basic human need to understand societal trends and her background in sociology facilitated her career in journalism. When she's not story hunting, she enjoys yoga, dance, exploring and reading dystopian novels.