by Ashni Mehta – Follow @ashnimehta
The following post was originally published on withloveashni.com and was republished with permission.
At the start of 2017, I promised myself I would step out of my comfort zone and take my first solo trip. Nine months later, I followed through on that promise and I could not have chosen a better city than Los Angeles! The perfect mix of urban bustle, Hollywood glam, and warm beach vibes—LA is quickly solidifying itself as my second favorite US city.
1. Catch the Sunset at the Santa Monica Pier
The Santa Monica Pier is a no-brainer when you're in LA. Ride the iconic Ferris wheel, spend some time at the beach and grab your favorite boardwalk snacks! There are plenty of reasons to go, but my favorite thing to do by far is watching the dazzling sunsets from the pier. I don't know why, but sunsets are just better on the Golden Coast. (Side note: Is it just me or are sunsets and palm trees just meant to be?)
2. Hike the Runyon Canyon Trail
Runyon Canyon is a 161-acre park that starts on Hollywood Boulevard and makes its way over to the Hollywood sign. This trail is arguably one of the best places to get a view of the sign—and better yet, you never know who you'll run into there!
3. Take a Swim at The Rooftop at The Standard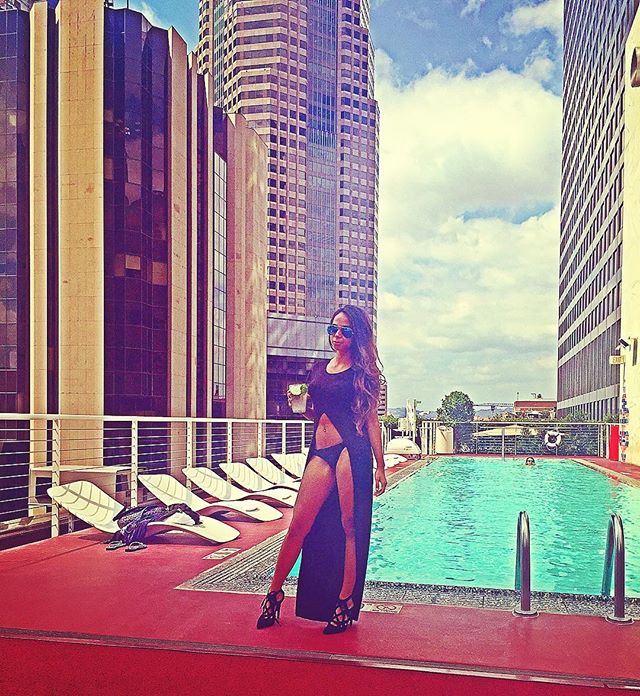 Day or night, The Rooftop at The Standard is the place to be. Layout with a cocktail, catch some sun, enjoy the beautiful views of Downtown Los Angeles, and take a dip in the pool. You won't be disappointed. The Standard also has one of the best nightlife scenes in DTLA. But remember everything closes at 2 am in Los Angeles, so make sure you get there before 1 am to ensure entry!
4. Grab Some Sushi at Nobu Malibu
As Drake said, "Nobu Nobu Nobu Nobu Nobu Nobu." Need I say more? But seriously guys, the views.
5. Take a Late Night Drive on Mulholland Drive
Hands down the best place to go for a late night drive. Mulholland Drive takes you through the sprawling mansions of Beverly Hills while overlooking the sparkling lights of LA.
6. Eat LA's Best Egg Sandwich at Egg Slut
Okay, I'm just going to go ahead and dub LA the City of the Egg Sandwich. I had an egg sandwich 3 out of the 4 days I was there—totally unplanned, totally no regrets. I don't know if the scrambled eggs are just better or if it's the way the brioche bun just melts in your mouth, all I know is the East Coast NEEDS to get on this. Now. Anyway, Egg Slut is supposed to have LA's best egg sandwich, and I can't say I disagree.
Pro-Tip: Get there as early as possible after 7:30 am because the lines get pretty long. 
7. Party at The Bungalow
The Bungalow is exactly what it sounds like, a gorgeous bungalow steps away from the beach in Santa Monica. With so many different rooms and the outdoor patio, you get a different vibe from each room. It's almost like a large high-end house party on the beach. What's more LA than that?
8. Grab a Burger at In-N-Out
I still think Shake Shack is better, but I'm vegetarian so my opinion is completely irrelevant in this matter. BUT, In-N-Out is allegedly America's favorite burger chain.
9. Walk amongst the stars on Hollywood's Walk of Fame
Find all your favorite Hollywood stars memorialized on Hollywood Boulevard.
Bonus points for anyone who takes an obnoxious Instagram picture with Trump's star. #TagMe
10. Broad Museum
Contrary to what you may think upon first glance, this is NOT an oversized cheese grater. Rather, it's one of LA's best art museums. Some of the most popular exhibits I've seen in NYC, such as Yayoi Kasuma's Infinity Mirrored Room, have appeared at the Broad Museum in Los Angeles. It's free so sometimes the lines are out the door, so make sure to get here early.
Pro-tip: Pronounce 'broad' so it rhymes with 'toad' to sound like a local… or to avoid sounding like an idiot like me. 
11. Snap Your Next Instagram Picture at LACMA's Urban Light
LACMA's Urban Light exhibit is one of LA's most iconic landmarks, but the museum is so much more than that! I highly recommend checking out the museum, which is now the permanent home of the Rain Room. If you aren't planning on checking out the museum though, don't bother paying for parking or buying a ticket. Urban Light is accessible to the public for free.
Pro-tip: Go to the museum in the late afternoon, grab some daytime pictures at Urban Light, tour the museum and then some night shots when the lights actually turn on. 
12. Beach time in Malibu
The beaches in Malibu are some of the best in the Los Angeles area. I definitely prefer the Malibu beaches over those in Santa Monica and Venice, which are both way more touristy. You may even be able to find yourself a stretch of private beach to lay out on!
13. Stargaze at Griffith Observatory
Besides its starry appeal, Griffith Observatory, located in Griffith Park, offers some of the best panoramic views of Los Angeles. You can also grab a great shot of the Hollywood sign from the observatory. At 4,210 acres, Griffith Park is the largest urban park in the nation and has some pretty great hiking trails. Enjoy a scenic hike, walk through the Botanical Gardens, check out the observatory and make an entire day of it!
14. Perch
Perch is a beautiful French-inspired rooftop restaurant and bar located in downtown LA. With a more laid-back vibe than many other popular LA hot spots such as The Standard, Perch is usually on my itinerary for my first night in Los Angeles. Amazing cocktails, great vibe, and even better views—what more could we possibly want?
With so much to offer, Los Angeles is a city that has something for everyone. So, take in the ocean breeze and make the best of your trip! xo
[su_divider]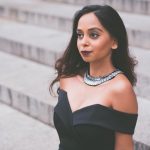 Ashni is a Social Media Manager, Digital Strategist and Lifestyle Blogger living in the Big Apple. Currently, she develops and executes digital strategy for the Brennan Center for Justice at NYU Law, which is a political and legal non-profit advocating for democracy and equal justice for all. She is also a professional Bollywood dancer who has performed at venues across the country such as Times Square, Madison Square Garden, Global Citizen Festival and more. When she's not navigating the Twitterverse or dancing through life in classic Bollywood fashion, you can find her eating, laughing and shopping her way across New York City or better yet, traveling the world! You can follow her adventures on her blog, as well as Instagram and Twitter.