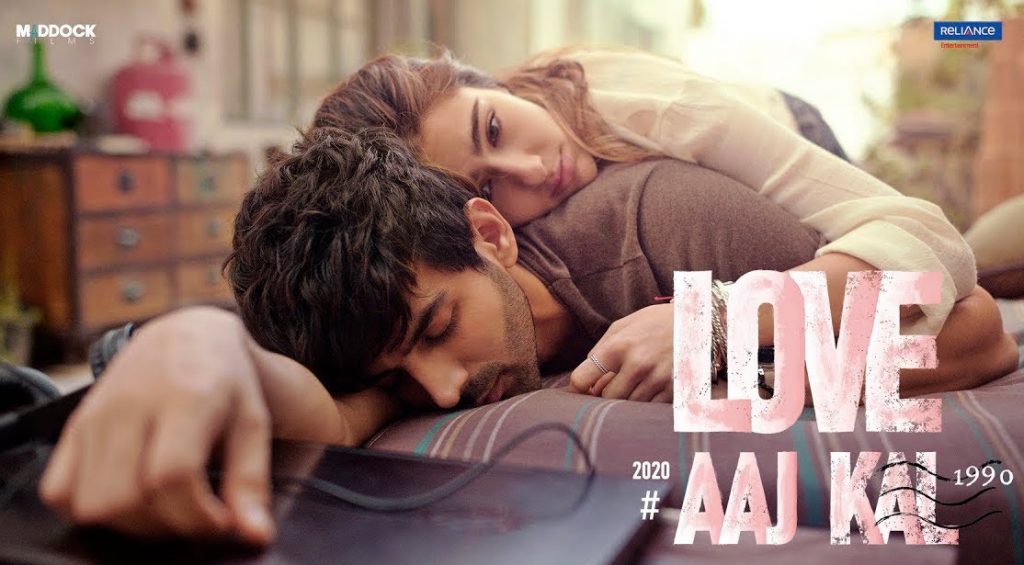 "Love Aaj Kal" (2020) by Imtiaz Ali, starring Sara Ali Khan and Kartik Aryan, was one of the most highly anticipated releases of the year. Audiences were not only excited to see how Sara tackled a reimagining of her father's movie (Saif Ali Khan starred alongside Deepika Padukone in the original 2009 movie), but fans have also been shipping #Sarthik ever since Sara admitted to having a crush on Kartik Aryan while on "Koffee with Karan" last year. Despite the incredibly buzzy lead-up to the movie, the trailer fell super flat and brought out some of the best work from Internet trolls and meme experts. It showcased subpar acting, no real sense of a plot, and lukewarm dialogues that didn't showcase any real POV on modern love. So how did the actual movie compare?
Let's start with the premise. Sara Ali Khan plays the role of the main protagonist, Zoe—a young, ambitious 22 year old—who wants to build an event management empire and has no interest in or time for a soulmate. She has a plan for everything in life, which is why she prefers sticking to casual dates and hook-ups rather than long-term relationships that might totally derail those plans. Enter Veer, an incredibly awkward, shy, and idealistic young man she picks up at a bar who wants more from her than a casual hook-up. Pissed off by his refusal to sleep with her, Zoe storms off, only to find that Veer is now following her wherever she goes. He joins her co-working space and is waiting outside with his bike every time she has to go somewhere (good thing her Uber drive.
This is the first of many red flags of what's to come in this movie. Ladies and gentlemen, I can't believe we still have to say this in 2020, but this is what we call S-T-A-L-K-I-N-G, not love! If someone I saw at a bar ONE time suddenly started following me around everywhere, I would most definitely call the cops, not fall madly in love.
Unfortunately, Ali uses this behavior to position Veer as the ultimate traditional romantic who represents the good old days of simple love, while Zoe's character represents the complicated millennial, non-committal approach to love. Similar to the original "Love Aaj Kal," Ali uses a secondary character's love story as a plot device to help Zoe explore her feelings about modern love and become a true believer. Raghu, played by Randeep Hooda, is the manager of Zoe's shared-workspace who takes Zoe on a journey of his first love (set in 1990) to help her better understand Veer's idealism and old school romance.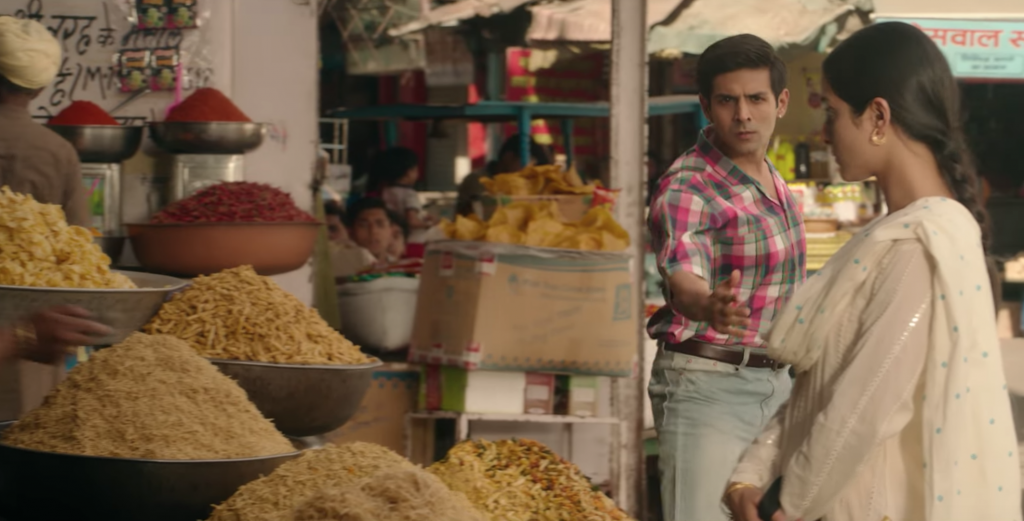 While this premise works at face value, the characters are severely underdeveloped and lack true depth. Sara and Kartik are also robbed of a chance to build and showcase chemistry due to their weak character arcs, and there's absolutely nothing that happens that makes you believe that these two characters are in love. There was one moment halfway through the movie where I suddenly felt some emotion and got really excited, only to quickly realize that it was just the beautiful, melodious voice of Arijit Singh singing "Shayad" that was tricking me into thinking there was something romantic happening on-screen.
What makes this movie even harder to watch is the subpar performances from both leads. Randeep Hooda helps ground the movie with a rock-solid performance, but Sara and Kartik struggle to find their footing. I honestly have no idea what Kartik was doing the entire movie; it's like Ali told him to leave every ounce of charm he had at the door before getting in front of the cameras. The end result is an extremely broody, wanna-be Ranbir Kapoor style of acting without any of his depth. There were multiple times in the theater when people actually laughed out loud at his acting, in moments that were definitely not meant to be funny.
While Sara struggles with some of the more complex emotional scenes in the movie, and there are definitely several moments of overacting as shown in the trailer, her portrayal of Zoe is an honest attempt. It's hard not to like Sara because of her off-screen personality, and I think she just needs a few more movies for her on-screen talent to match up.
Outside of this shared plot device and the exploration of two love stories set in different time periods, there is little in common between the original "Love Aaj Kal" and the reimagining. Despite Ali's disappointing recent ventures like "Jab Harry Met Sejal," there are some loyal fans who have been holding hope for another magical wonder from him like "Jab We Met," inarguably the best film of his career. "Tamasha" was also a key moment in Ali's career. The polarizing movie split viewers into two camps—those who didn't understand what the hell was going on and thought this was one of his worst movies to date, and the "intellectuals" who reveled in the emotional depth Ali tried to convey, claiming people who didn't understand his movies were just too shallow and stupid to do so.
The new "Love Aaj Kal" is far more reminiscent of Ali's "Tamasha" than it is of the first "Love Aaj Kal." Unfortunately, Ali once again gets too wrapped up in trying to create deep, complicated, un-relatable characters to actually explore any of the wider themes about modern love. I don't think Ali has any idea what he's trying to say about modern love and it shows; you'll spend the entire movie bending over backward to try and find a meaningful takeaway that just isn't there.
"Love Aaj Kal" really should have opened with a warning and disclaimer: No women or Millennials were consulted in the making of this movie. "Love Aaj Kal" is a boomer's POV on millennial love, and Ali's take is clear; Millennials are a bunch of commitment-phobes who are obsessed with their careers and have been totally messed up by their parents' generation when it comes to love. Watching their parents go through a divorce or unhappy marriages have made us all scared to open ourselves to love and extremely doubtful about its existence. While you cannot deny that these are characteristics of modern love, instead of holding up a mirror to its realities, Ali's portrayal feels one-dimensional and judge-y. If there's one redeeming quality in the movie, it's that for once the female lead is the protagonist and is showcased as fierce and independent. You really want to like Zoe, but at the end of the day, she is a modern woman written through the eyes of an older man. Which is of course why she can't possibly be happy with the success in her career without love. In fact, she can't feel at all without a man in her life! Also *sidebar* but can we talk about how in both "Love Aaj Kal" movies, the male lead gets to play the part in both timelines and no one bats an eye? Can we be done with giving male leads extra screen time just because they're male now?
The overwhelming thought I had as I stepped out of the theater was this: What would it be like if a young woman had made this movie instead? A lot has changed about relationships, marriage, and the way we view and search for love now (there wasn't a single mention of dating apps in this movie!), and the premise of the movie is still fascinating.
The 1990s were also the most influential decade in defining modern romance, with the emergence of classic Bollywood love stories like "DDLJ" and "Hum Aap Ke Hain Kaun," and it would have been interesting to explore how they impacted future generations. The next time producers feel the urge to give all their money to Imtiaz Ali, I personally vote they bet on the next generation instead.