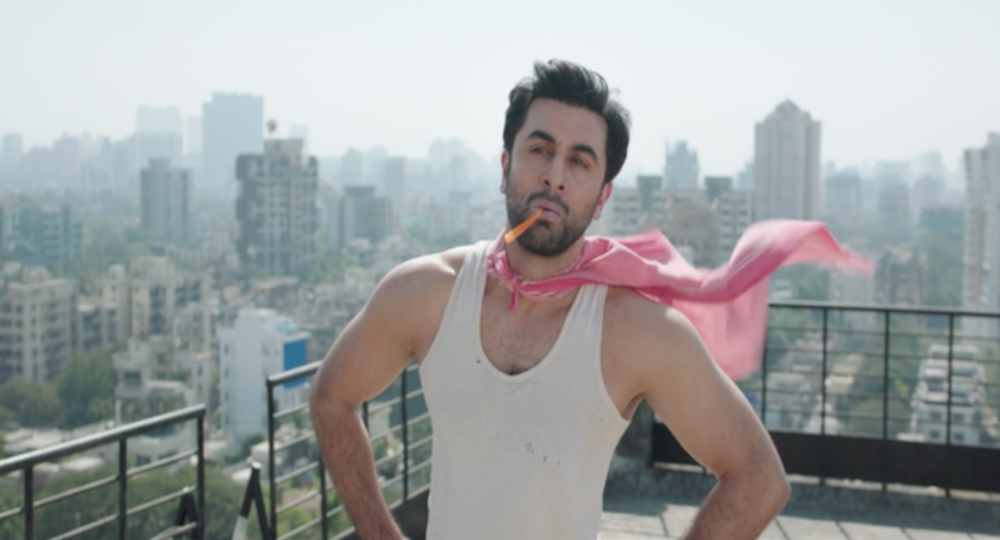 One of the first ever original films on Netflix from India, "Love Per Square Foot" is a youthful rom-com about Sanjay Chaturvedi, a software engineer (played by Vicky Kaushal), and Karina D'Souza, a bank employee (played by newcomer Angira Dhar), and their ploy to apply for an apartment meant only for married couples in Mumbai's elusive real estate market.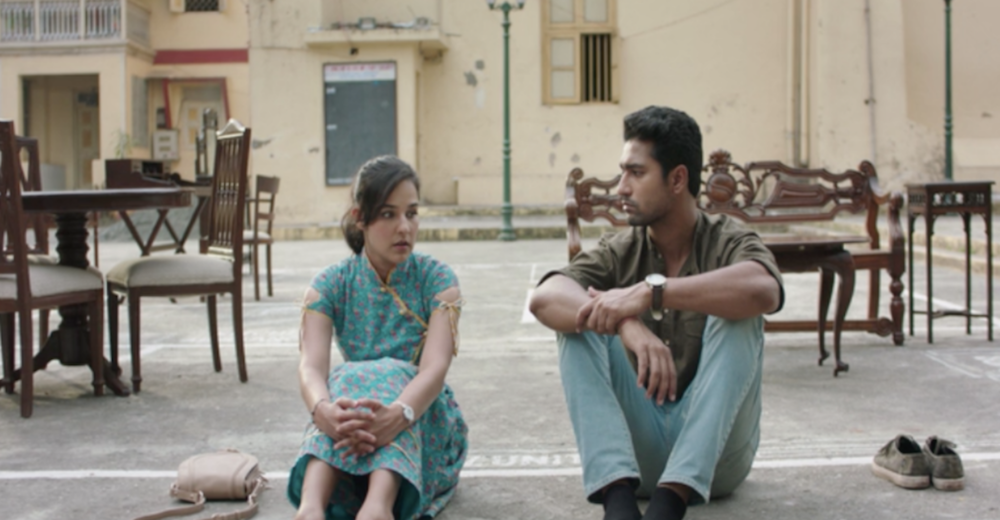 Directed by Anand Tiwari and also starring debutante Alankrita Sahai, Ratna Pathak-Shah, Supriya Pathak, Raghubir Yadav, Brijendra Kala, Arunoday Singh, and Ranbir Kapoor (in a guest appearance), the film certainly had potential to reach new heights and break Bollywood boundaries with the volume of cast talent, but was led down by eyebrow-raising plot contrivances, unnecessary musical interludes, and a couple of stereotypical characters.
"Love Per Square Foot" opens with the only good musical track in the movie ("Yatri Kripya Dhyan De"), which shone with witty rapping by the artist Mumbai's Finest and beautifully complemented the brilliant shots of everyday Mumbaikar life shown throughout the number.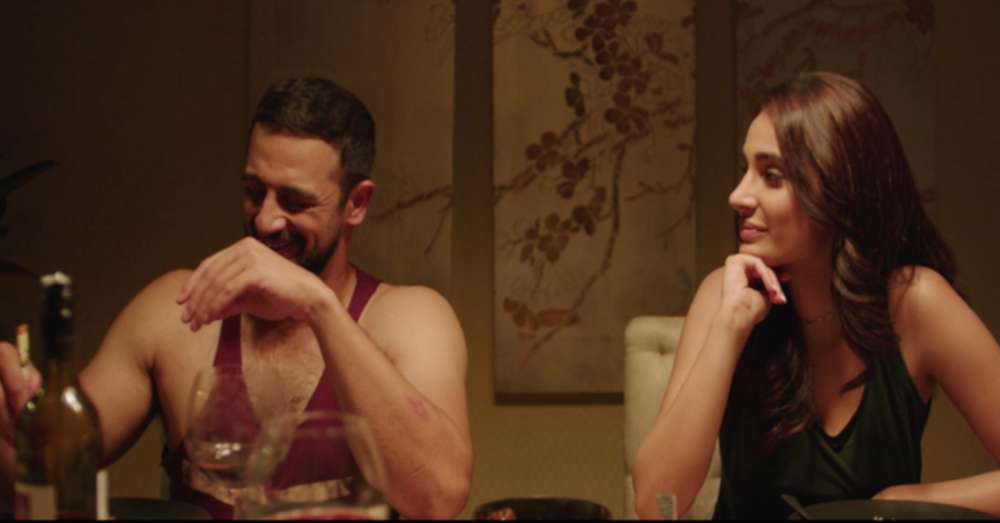 I became very hopeful for the film and its seeming depiction of urban life in India's busiest city, but was soon let down by the introduction of a subplot involving Sanjay and his manipulative, annoying boss Rashi (Sahai). She is shown as someone who wants to keep her relationship with her boy-toy and "slave" (her words, not mine) a secret, especially from her lover/boyfriend Kashin Malhotra (Singh). A development later on in the film highlights Rashi's hypocrisy and need for attention, but her character is just another representation of the overbearing and overdramatic female boss characters we've seen in Bollywood time and time again.
Sanjay and Karina meet at a mutual friend's wedding, which, of course, wouldn't have been complete without a dance number. I don't know if India just discovered the chicken dance or something, but Tiwari and the producers somehow turn it into a desi-fied track as one of the multiple songs that unnecessarily lengthened the movie's running time (but I guess that was just one of Bollywood's unfortunate influences on the film). I really hope this doesn't turn into the next dance phenomenon – the chicken song from "Bajrangi Bhaijaan" was already enough.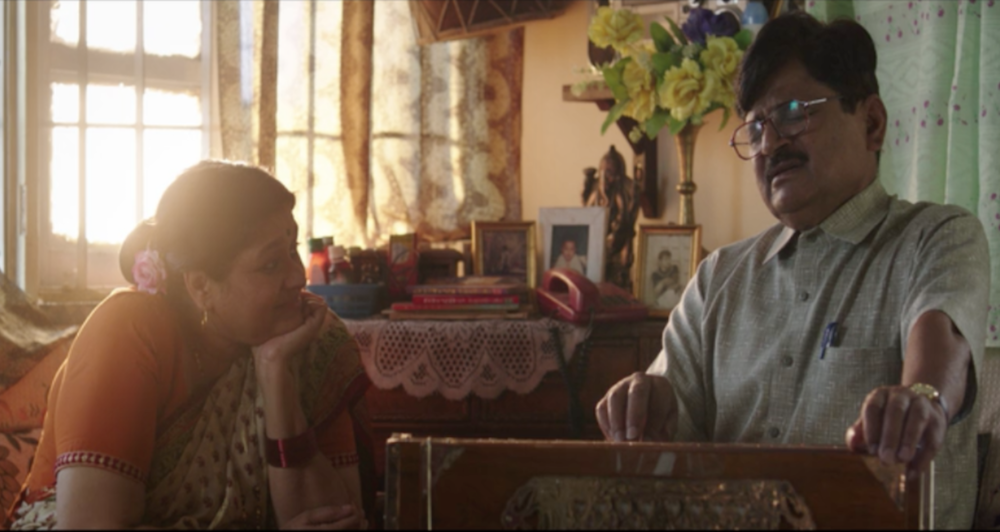 There was still a lot I enjoyed in "Love Per Square Foot," thanks to the wonderful performances by the film's most seasoned actors. The best moments come between Yadav (what a delight to hear him sing) and Pathak, especially in the scene where Yadav retires from his position as a railway announcer. Both play Sanjay's devout Hindu parents living on a government paycheck with excellence.
Pathak Shah as Blossom, Karina's single mother, definitely added depth and complexity to her character that most other actresses couldn't, but her eccentric, broken-Hindi-speaking Catholic mom role represents Hindi cinema's lack of comfort and stereotypes in representing non-Hindu characters. On that note, the (minor spoiler alert!) inter-religious marriage part between Sanjay and Karina and their families meeting was a poignant touch and could've been explored further, but things go a bit haywire as the second half of the film just sped through many important moments and overdid the ones it did spend time on in that filmy way it was trying to avoid in the first place.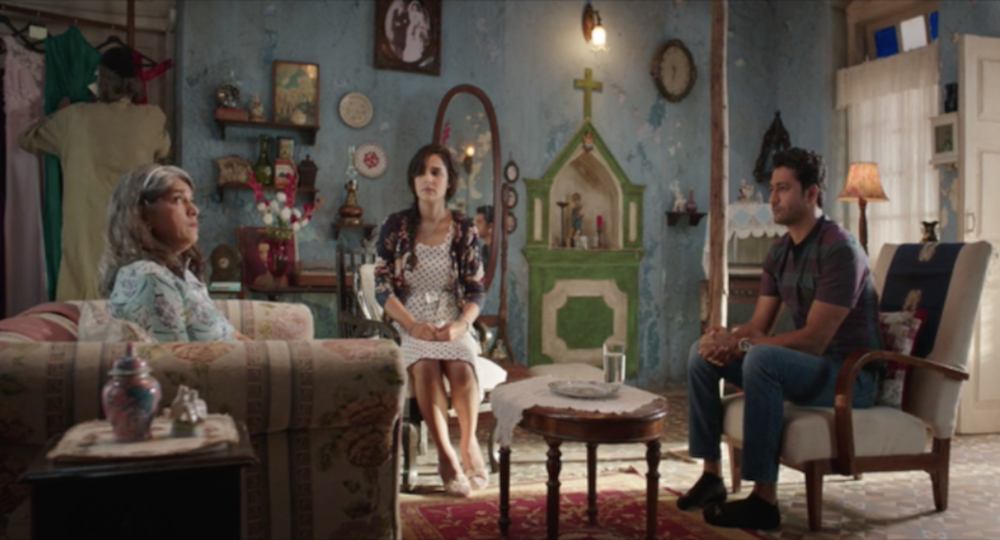 "Love Per Square Foot" could have been a funny yet poignant dramatization of the real-estate crisis plaguing millennials in Mumbai, and dealing with familial pressures. Instead turns into a hasty rom-com where the housing situation fades away as a subplot.
In a way, this was like "Dostana," as far as the pretending-to-be-a-couple-to-get-an-apartment element, but fortunately, that's as far as the similarity goes. Kaushal and Dhar's chemistry is sweet, but not electrifying.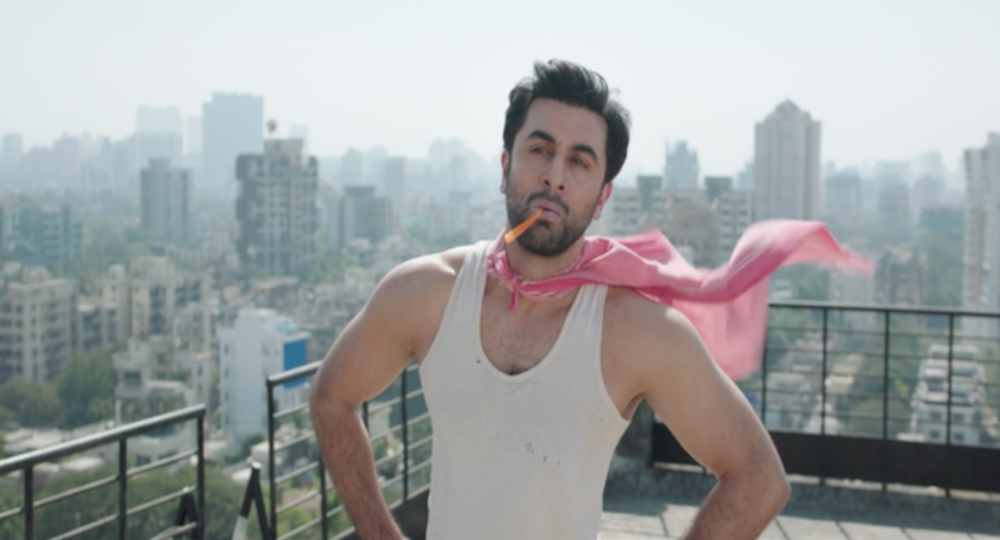 Watch the film for a decent night in, the ensemble cast, and Ranbir's one-minute guest appearance, but don't hold your breath for anything revolutionary.