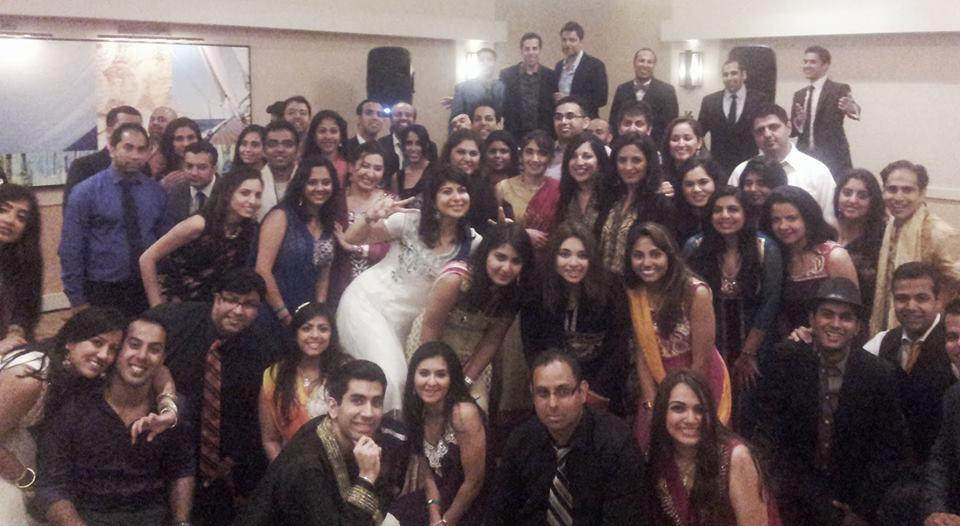 It's summer time – the time to cram a bunch of great events including trips, rooftop happy hours, birthday parties, weddings, showers into three to four fast-paced months. One such great event is the annual Young Sindhi Adults Conference, being held in various cities across the United States for the last thirteen years.
Earlier this month, I attended my third YSA conference, this time in San Diego, and honestly, it was probably my best one! I feel pretty lucky to even have this as a thing. My other Indian friends always say, "wow I wish we had a (insert Indian ethnic group here) conference for us!" I tell them they are more than welcome to come to our's.
I really think the power of simply providing the platform to have ethnic conferences whether it be Sindhi, South Asian professionals, and so on is underrated. Where else can you literally meet people from everywhere who share a vital part of your cultural identity? The beauty of YSA is how intimate it really is; whether it's a 100 attendees or 300, the personal friendships gained generally keeps most coming back for more! One YSA-er that I know of has actually gone to all 13 conferences so far.
Most of us who attend are in our 20s and 30s and have parents who migrated from Sindh into India as children during the time of the partition. Thus never having a true homeland to come back to given the political and religious divides between India and Pakistan and we really do not know much about what being Sindhi even is except for some limited contexts from our families.
If you look at all the Indian movies or even listen to the main stream Indian songs, the most dominant culture that emerges tends to be Punjabi followed by Gujurati. South Indians have their own massive movie and music culture as well. In Indian communities, you hear about gurudwaras, Bhangra music, garbas, but rarely do you hear much about Sindh whether it's the music, food, language or pretty much anything for that matter. YSA provides an outlet to learning, understanding, accepting, laughing, sharing, connecting, and so much more, all within a framework of embodying our past, present, and future.
So how does this work? The conference, intertwined with chai tea breaks and lunch, consists of interesting sessions over the Saturday and Sunday from practical topics like 'how to deal with finances' or the more culturally focused such as the current state of Sindhi refugees in India or what the partition was actually like. There is always a night out on Saturday and a formal closing banquet on Sunday night complete with daroo, bindis, sarees, salwars, you name it.
Fast forward to one of my favorite memories—its 2 AM Sunday night at the closing banquet, there is a group of people listening to Mast Kalander (a popular Sindhi song, often confused for being a Punjabi song nowadays), singing and swaying. I think this was the very moment when I looked around and became truly thankful to be there around my people and actually felt like I really was Sindhi, not just Indian, oh and proud.
Anita Wadhwani currently works for the US government in Washington, DC. She's received her Masters in Public and International Affairs from the University of Pittsburgh and her Bachelors in Journalism/Mass Communications from Point Park University, both in Pittsburgh, PA. Anita actively participates in groups such as the Network of South Asian Professionals in DC, Young Sindhi Adults, and Young Professionals in Foreign Policy. She continues her passion for writing by freelancing in her spare time. 
Picture at closing banquet in San Diego at La Jolla Marriott, June 8, 2014 provided by Anita Wadhwani.