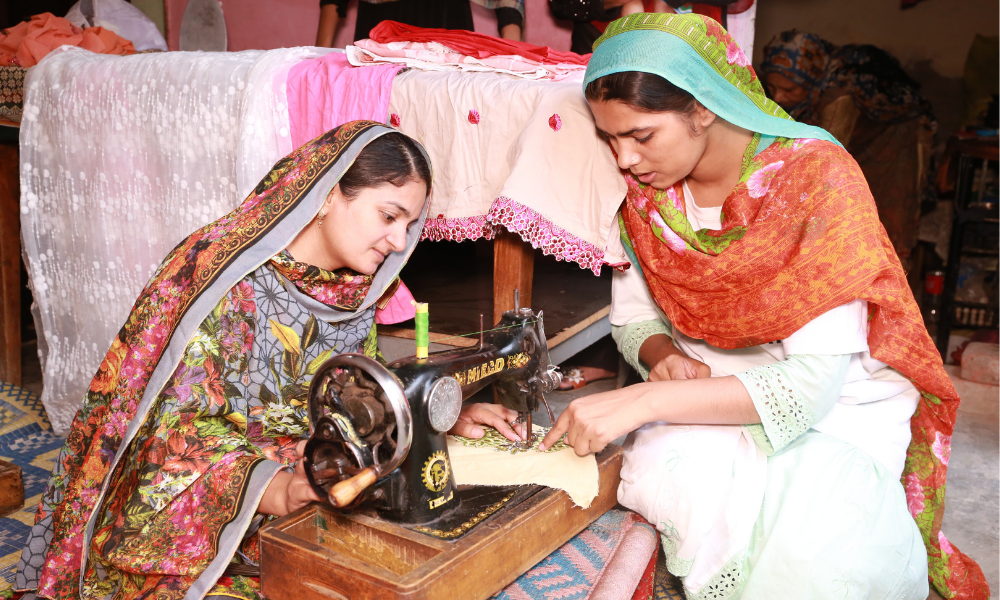 In a gloomy London park, behind a busy tube station, people were gathering. This was a simpler time — 2011 — before the world was dealing with the Brexit debacle or the Trump administration. Eight years ago, renown photographer Osman Ghani sowed the seeds for an initiative that would grow into Loving Humans.
What started as a group feeding the homeless and disadvantaged people in Holborn Park became a global charity teaching women from low socio-economic backgrounds skills, to build their businesses and give them their lives back. Ghani sat down with Brown Girl Magazine to tell us their story which started with a mother in Pakistan.
We were giving out food in Lahore for those that needed aid and this woman had kids. She was proud and she didn't want a handout — she wanted to be put to work.
Typically, women in India and Pakistan have fairly rudimentary sewing skills, and this woman insisted she could sew for them. She had determination and drive, and that's all Ghani needed. The team found someone to teach her to sew at a professional level which took about six months. When Ghani went back to visit her, she had moved to a more affluent area, was sending her children to school and had hired two people to keep up with her demand. He says, 
That's what Loving Humans is really all about. Rather than just handing out food, we focus on giving women skills, so that they can support themselves and their families. It's often women who are widows or without husbands, as poor women in India and Pakistan will often turn to the streets when something happens to their husbands – this approach gives them a new lease of life.
The School of Skills is an initiative that Loving Humans set up in South Asia in order to better help women. Using volunteers to teach courses in Pakistan and India, the programme allows Ghani and the team to run courses in different skill sets — including sewing, basic English and maths, computer skills and hair and makeup artistry. The courses last for three months and the women, including trans women, learn to support themselves in a way that they may not have even thought possible before.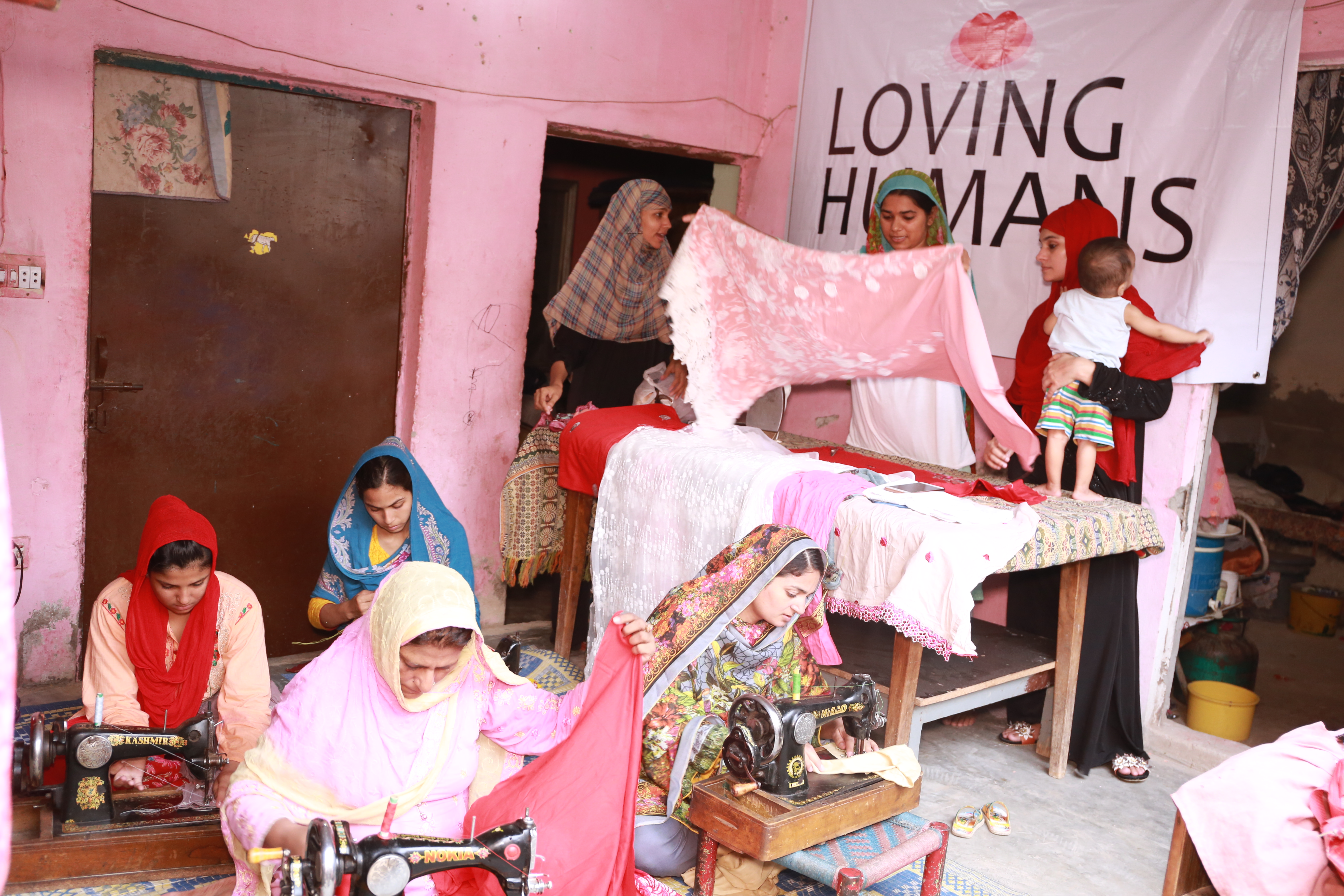 But it hasn't been easy to convince people this is a way out of poverty. Women can be reluctant to join these courses, and it's because of the families they need to feed. If they're not around to cook the food, who will? Ghani tells me,
When they're on the streets, they can at least make enough money to buy food and prepare it for their families. Our programme is full time – it's intense work, and it takes away this source of income. Many women are concerned that their other duties will be neglected and this is their main concern before coming on our courses.
To combat this, Loving Humans give out ration packs while women study there. This allows them to commit to the three months without being too distracted by their kitchen duties.
Education helps people change their lives. Loving Humans' programme has helped women get back on their feet after the death of a spouse, or being disowned. In India, one woman was rejected by her family when she came out as being trans. Loving Humans helped fund her gender reassignment surgery and organised a hair and makeup training course. She has gone on to work as a makeup artist at an Indian news network. Often, when women go through this process, they are able to build a better life, not just for themselves, but for their children and families.
Loving Humans also receive a lot of referrals, reaching even more disadvantaged women and contributing to a new generation of educated, independent women. But the group still has a long way to go. Ghani's aim is to open a single school in the area so that they can offer regular courses.
At the moment, we rely on volunteers across cities, and many of the women work from out of their homes. We need a single location so that people have a place to come and find us.
The current approach works for now, but it doesn't offer the stability that Osman wants to give people. The aim is to raise enough funds for a central institute and hire women who have successfully completed the programme, as a way to show students what they can achieve. Ghani candidly admits, 
We tried this with men once, but found that when you change a woman's life, she has an impact on future generations – men just don't have that same effect.
Loving Humans will be running their next fundraising event at the end of 2019 in the U.K., and you also can find more details and donate via their website.