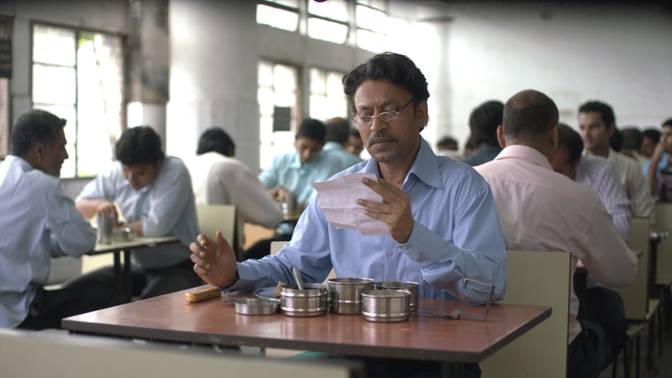 Now this is how to do a great Bollywood romance, minus the half-naked foreign dancers and violence-packed climax.
"The Lunchbox" centers around Ila, starring Nimrat Kaur, a housewife who is desperately trying to reconnect with her husband through his stomach with the help of an always heard but never seen Deshpande auntie (Bharati Achrekar), who lives upstairs with a sick husband. Ila's home-cooked lunches are delivered by the well-known dabbawala service in Mumbai, which delivers about 200,000 lunches daily. In a rare mistake, the dabbawala delivers Ila's gourmet lunch to a soon-to-be retired insurance accountant, Saajan Fernandez. Saajan is played by none other than, "Life of Pi's" Pi Patel, Irrfan Khan.
Saajan is a lonely man, who has lived an empty life since the death of his wife. But a simple mix-up in his lunch box provides him with a small yet significant joy: a delicious meal, and then some. He assumes that the local restaurant that normally makes his food has just upped their game and licks the lunchbox clean. He even pays the cook at the restaurant a compliment on the higher quality food.
When Ila's husband returns home without acknowledging her lunchtime effort, she realizes that the lunchbox must have been delivered to another patron of the dabbawalla service and decides to write him a thank you note in the lunchbox. What begins from that is a wonderfully sweet story of love and companionship between two strangers.
Through their anonymous notes in the very popular silver round-tiffins, which are mostly confessions about their loneliness, memories, fears, regrets and small joys, the mere comfort of communicating with a stranger anonymously evolves into an unexpected friendship.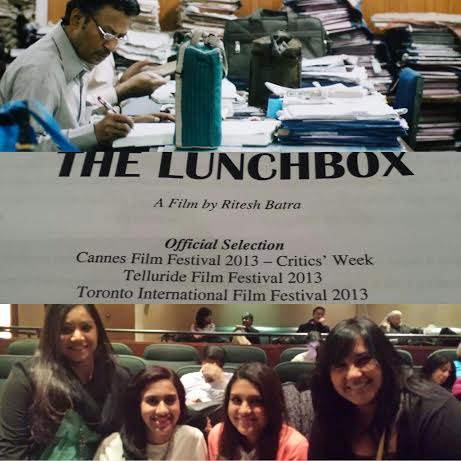 Debutant director Ritesh Batra originally intended to make a documentary about the dabbawalla service, but instead he does a smart job in adding a "You've Got Mail"-like narrative into this Mumbai staple. All of the characters are written three dimensionally, including side characters, such as Deshpande and Saajan's replacement at the insurance company, Shaikh (Nawazuddin Siddiqui).
The acting is first-rate with the always fantastic and poised Khan. Kaur is heartbroken, who finds more strength in a relationship with a stranger than with her neglectful and possibly cheating husband. While in training, Siddiqui, plays a very unique and strange role in Khan's mundane life, and eventually becomes one of his closest friends.
It's no wonder the Indian film industry giants were surprised that the Film Federation of India did not choose "The Lunchbox" as India's official entry for this year's Oscars. This film proves that a Bollywood film doesn't always need violence, giant musical numbers and an over-the-top romance to be successful. In fact, Bollywood has its own subgenre of smart, independent films that constantly breaks many of those ridiculous stereotypes. And it's about an indie film like this receives its well-deserved recognition.
Check out the trailer of "The Lunchbox," set to release in N.Y. and L.A. on Feb. 28. 
Feature Image by Michael Simmonds, Courtesy of Sony Pictures Classics.