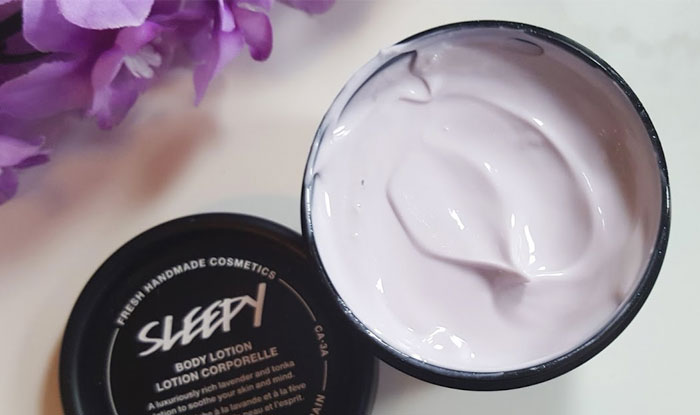 by Jessie Brar – Follow @jessieebrar
This past summer, Lush released a specialty item called the Sleepy Lotion. This lotion, infused with lavender and other essential oils, is meant to be used before bed to help you fall asleep. The cream is so popular that it's been sold out multiple times and is being brought on as a regular item—just in time for Christmas!
The Sleepy Lotion has been raved about online and has even been referred to as a cure for insomnia. So after all this hype, I knew that I needed to try it. I've been plagued by sleep issues for several years, so I decided to put this to the test and see if it is as good as everyone says.
I've got sensitive skin, so using scented lotions is usually a no-no for me, but this gentle and hydrating formula left me with nothing but soft, smooth skin. The thick formula means a little goes a long way. The lotion is a pretty lavender color and smells as good as it looks!
Not getting enough sleep can cause so many problems. It can impair your thoughts and slow your body down. Sleep is vital for keeping your mind sharp for learning and shaping your memories. Your body desperately needs time to rest and recover. Lavender is said to have properties that produce a calming, relaxing and anxiety-reducing effect.
My sleep struggles are a constant pain in my butt. There are days where I struggle to fall asleep and stay up staring at the clock until one or two in the morning. On the nights I do fall asleep, I find myself waking up throughout the night. I'm also a very light sleeper. If someone moves outside my door, or my boyfriend turns in his sleep, I instantly wake up.
I was skeptical of the Sleepy Lotion, but I decided to give it a fair chance and use it before bed every day for a week. Here are my results.
Day 1
I put the formula on and loved the smell. I used a small dollop on the back of my neck. It was soothing and gave me a very calming effect. However, I didn't notice any change in my sleeping pattern.
Day 2
I used a larger amount and applied it to my neck, chest, and arms. I don't remember when I fell asleep because it happened so quickly! But, I still woke up way before my alarm and stayed awake.
Day 3
I tried the lotion again, applying liberally. I ended up sleeping the whole night through, and that's something I haven't done in months.
Days 4, 5, 6, 7
I used the lotion every night and slept great. I slept through the night and woke up every day feeling refreshed!
All-in-all, I love this lotion, and I have always been susceptible to essential oils to aid with relaxation. Maybe it is one huge placebo effect, but I think this lotion is a savior for those who have trouble sleeping. Lush's new Sleepy lotion lives up to its hype and is the perfect stocking stuffer this holiday season for that special someone who just can't get some shut-eye!
[su_divider]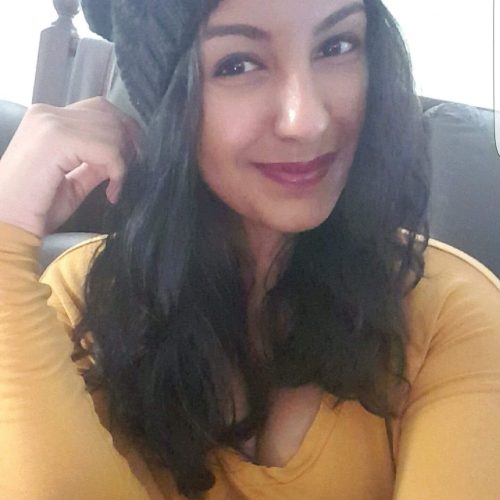 Chocolate Lover – Bollywood Dancer – Bhangra Enthusiast – Mental Health Advocate. Jessie Brar studied psychology at Queen's University and now works in youth mental health promotion with Jack.org in Toronto, Canada. Her spare time is dedicated to raising awareness about mental health in the South Asian community through The Mental Health Spotlight (@TheMHSpotlight). The Mental Health Spotlight is a project dedicated to erasing stigma around mental health and mental illness in South Asian communities through the power of storytelling. In her downtime, she can be found cuddled up watching/reading Harry Potter, eating Reese's Cups, or dancing to Bollywood and Bhangra tunes in front of a mirror. Check out more of her work on her website here.