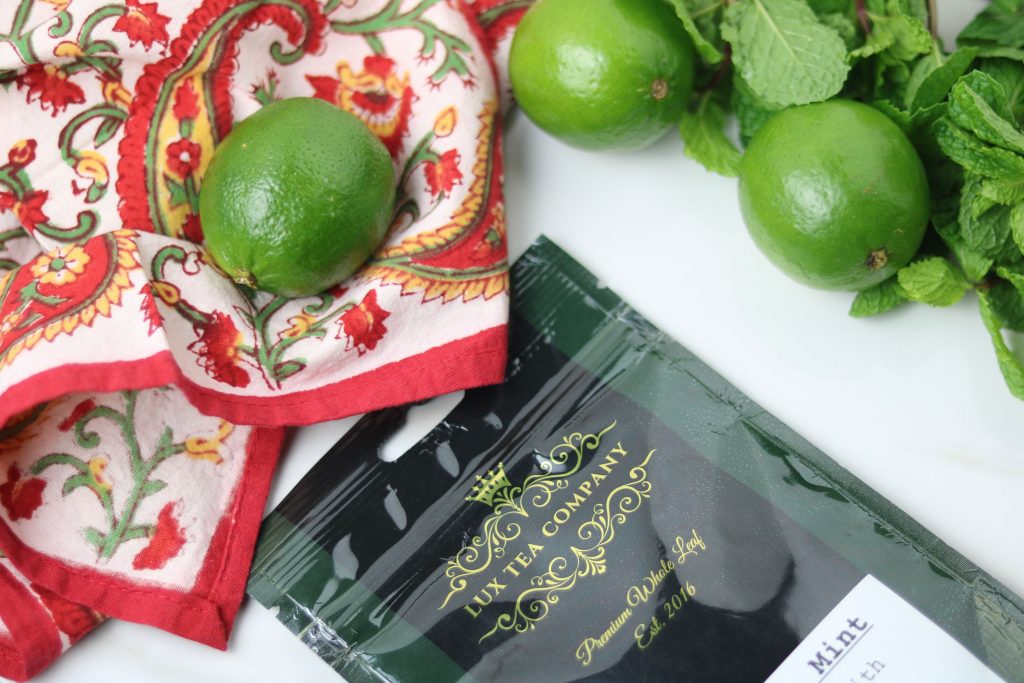 The following post is brought to you by Lux Tea Company—a New Jersey-based company providing the finest premium whole leaf teas, pyramid tea bags, teaware, and accessories. They offer free shipping on orders $15 and up! Use code 'BGM10' for 10 percent off all items.
Let's talk mojitos, friends. Honestly, I've never really liked them. I tend to stay away from rum because it's too sweet for me and I'll be real with you: I get really bad hangovers. But why should I have to give them up when I can still drink them without the rum? My 'mint tea mojito' recipe is so simple and very festive for the holidays! You can actually serve it all year round, especially in the summer when you need something refreshing, but I think it's perfect as a starter for your next holiday dinner.
I was actually very excited about this recipe because I received the cutest little package from Lux Tea Company, and one of the flavors was Moroccan Mint. You all know I love Morocco, and if you didn't know… I also LOVE all things mint! I tried out the tea and it was strong. A little product goes a long way, and I knew it would be delicious in more than just hot water.
For those of you who don't know about Lux Tea Company—it's a New Jersey-based company that began on the love of teas by a husband-wife duo, and together they sell every type of tea you can imagine. I mean, they actually have EVERYTHING—loose teas, blooming tea, instant chai, herbal blends, black tea, oolong teas, and much more. You can find so many unique flavors including a Purple Lychee, if you are into something fruity, or Chocolate Chai, which is exactly what I'm into (with pieces of rich dark chocolate). 
This recipe requires you to make a quick mint tea-infused simple syrup with some lime juice, club soda, and a handful of mint leaves. Easy, right? Since this is a mocktail, it's enjoyable for all ages! If you want to add some liquor, I recommend adding 4-6 shots of your favorite white rum!  
I hope you guys enjoy my mint tea mojito recipe—courtesy of Lux Tea!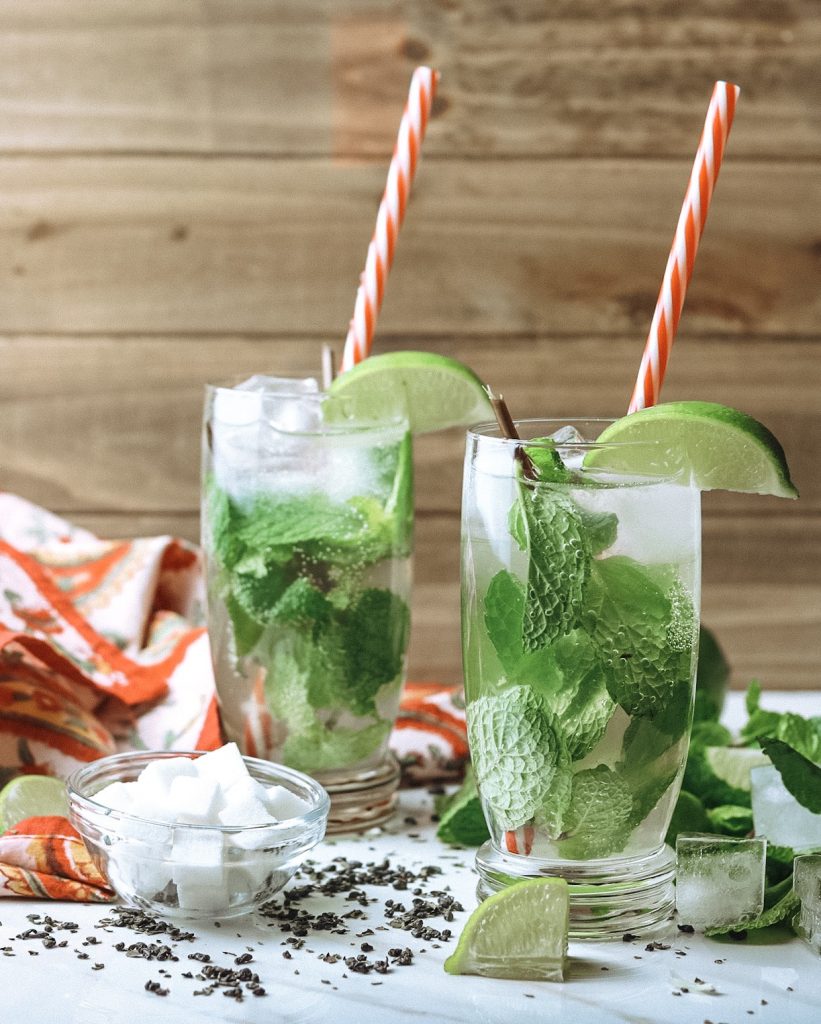 Mint Tea Mojito
Course: Drinks
Prep Time: 5 Minutes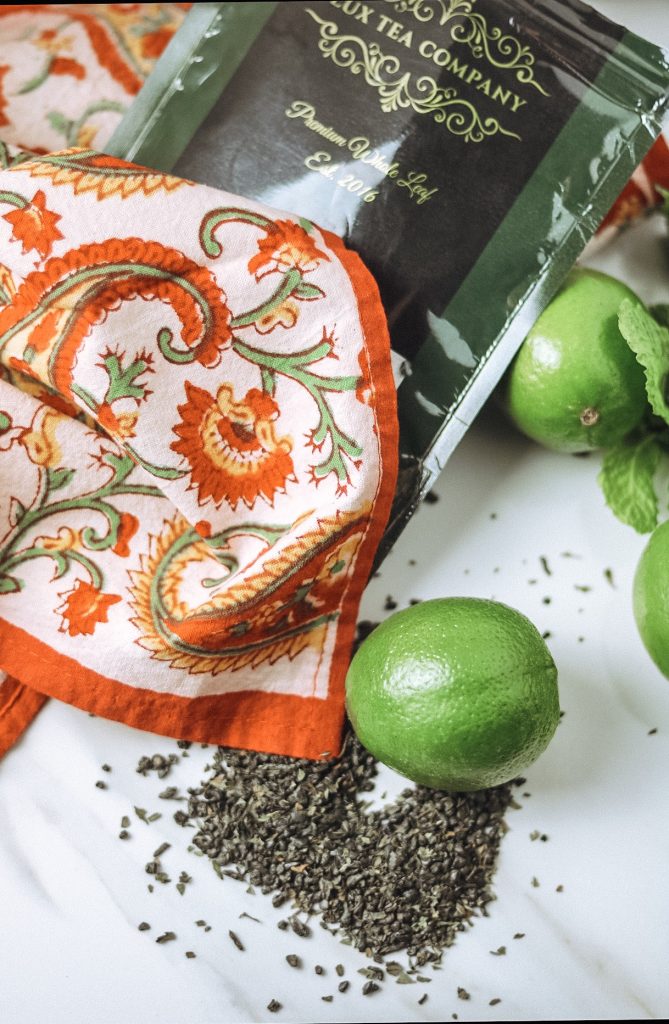 Ingredients
2/3 cup of sugar

2/3 cup of water

2 tbsp mint tea

2 whole limes, juiced

6 cups of club soda

6-8 sprigs of mint leaves

Ice cubes
Directions
On medium heat, mix the sugar, water, and mint tea together until all of the sugar has dissolved to become a syrup.

Strain out all of the mint tea. Mix the simple syrup with the lime juice.

In a pitcher, mix together the simple syrup and lime juice and the club soda.

Add in ice cubes and the mint sprigs.

Pour into glasses and serve!