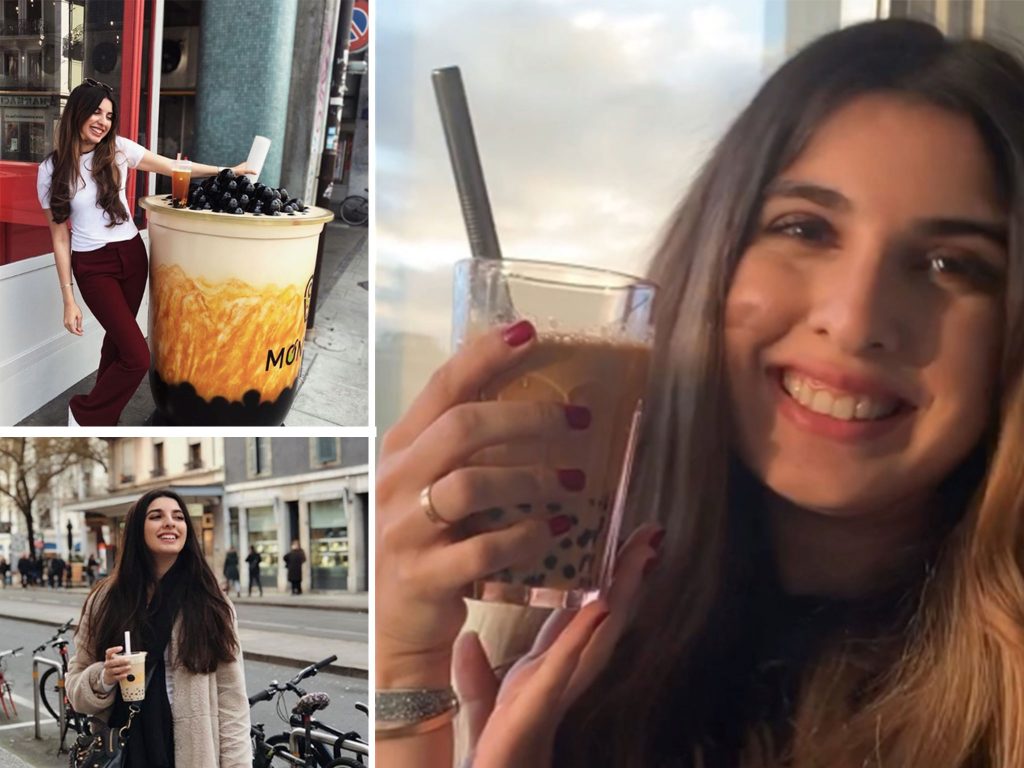 The weather is getting warmer, which means we will all be getting pretty anxious to go out and about and sip on some boba tea! But, even if your favorite bubble tea place is closed at the moment, we wouldn't want you to miss out on a spring/summer favorite during quarantine season.
While we patiently and safely wait for things to go back to normal, let Zainab Khan, a fashionista, travel influencer, and boba tea addict based in Switzerland, guide you through making boba tea right from the comfort of your kitchen! We at BG figured who better to show us how it's done than Khan, who is always seen pulling off classy yet chic looks all across her feed, and almost always with a cup of bubble tea in her hands.
View this post on Instagram
So, grab the following kitchen items, and let's get started!
1 glass
1 straw
2 saucepans
1 strainer (preferred)
timer
Ingredients:
Water (enough to boil the pearls)
½ cup uncooked Black Tapioca Pearls*
1-2 teaspoon maple syrup or brown sugar (according to the sweetness level you prefer)
1 1/2 cups milk
2 Black tea bags
*Amazon/Walmart/other online stores may have them if you can't get to your local store. There are even some quick recipes online to make them at home if you'd prefer!
Stairway to Bubble Tea Heaven:
1. Set aside one saucepan to boil tapioca pearls in water and set your timer to 20 minutes. (Note: Black tapioca pearls cook and stiffen very quickly, so you must serve it soon after it cooks!)
2. While that boils, start boiling milk in another saucepan like you would while making some chai! Add your black tea bags to the milk. The stronger the taste of the tea, the more flavor it will retain. Steep it for 3-5 minutes.
3. After the milk tea is done, turn off the heat. In order to cool the tea down, Zainab suggests putting it near your windowsill!
4. Your tapioca pearls, meanwhile, should be sizzling until they are done. After 20 minutes, turn off the heat and strain the pearls with some cool water. Then, pour the scrumptious pearls into a glass.
5. Now it's time to sweeten it up! Add maple syrup (1-2 spoons depending on how much you would like) to the glass of pearls. Then, mix!
6. When the milk tea is cool, which should be about 15-20 minutes later, pour it into the glass. Stick a straw in (try using a metal one) and sip away!
Note: You can make this boba tea dairy-free with soy or almond milk, and sugar-free with sugar-free sweeteners if you'd like!
Make sure to give Zainab a follow on Instagram for trendy fashion posts, awe-inspiring travel content, and more yummy recipes.