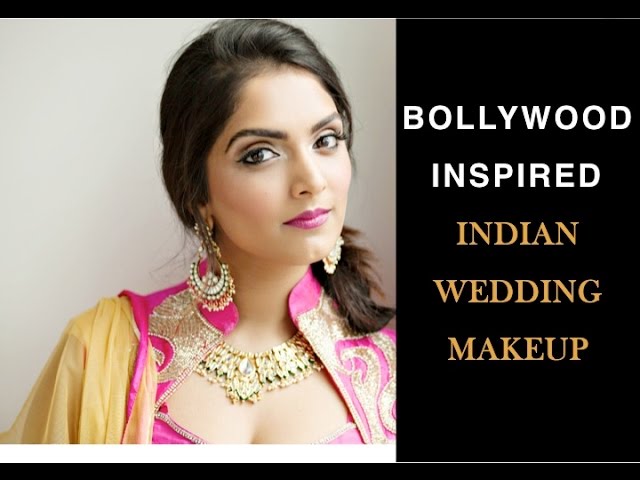 by BG Staff 
This post was originally published on Deepicam's YouTube channel.
Hi ladies,
I am so pumped for this tutorial and have to say it was so much fun to make. With wedding season around the corner, I wanted to do a video on how to get ready for your next Indian wedding.
The tips shared above are not just for the bride but also for the attendees of all races! To help with this tutorial, I had my good friend and makeup genius Stefanie Syat join. I thought it would be fun to start bringing in the pros that I learned all of my tips from. Stef has done makeup for several Indian weddings and has some great tips to share (most of which I have been using for years with my own little personal twist, of course).
As you may have noticed, the video quality and production of this tutorial is slightly better than usual…and by slightly, I mean WAY better, obviously, and that's because I was lucky enough to have my talented friends Jami and Andre help put it together. They are both geniuses and it was fun working on this with them. Although I can't promise that all my videos will look this pretty (gotta love the iPhone tutorials!), I hope that I can continue making some really high-quality ones when I bring guests into the videos.
Hope you guys enjoy this tutorial and learned some fun tips to work into your next wedding beauty routine! For details on all the products and information on the amazing people who helped put this tutorial together (including details on my hair look), see below and visit Deepicam.com for more!
THE PRODUCTS:
Eyes:
1. Jouer Eye Shadow Stick Rococo for the base
2. MAC Eye Shadow in Bronze 3/4 Outer Lids & Retrospeck Inner 1/3
3. Bobbi Brown Eyeshadow in Charcoal for crease
5. Laura Mercier Black Gel Liner
6. MAC Smolder Eye Kohl Liner
7. Trish McEvoy Topaz Shadow Stick for an extra smoky look
Brows:
1. Bobbi Brown Eye Shadow in Charcoal
*Face:
1. Jouer Anti-Aging Primer
2. Jouer LMT in Caramel
3. MAC NC 42 Pro Longwear foundation and concealer for extra coverage
4. Bobbi Brown Corrector in Dark Bisque
5. Smashbox Step by Step Contour Trio
6. Bare Minerals Bronzer in Warmth to set contour
7. Makeup Forever HD Blush 210 for cream blush
8. MAC Blush in Dollymix for powder blush
9. MAC Cream Color in Hush for highlighter
10. Dermablend Setting Powder
Lips:
1. Pre-Dame Lipstick in Raz
THE TEAM:
-Makeup Artist: Stefanie Syat
-Apparel & Accessories: Luxemi
-Hair Style: Jeff Chastain
-Filming & Photography: Jami Saunders
-Filming & Editing: Andre Costantini