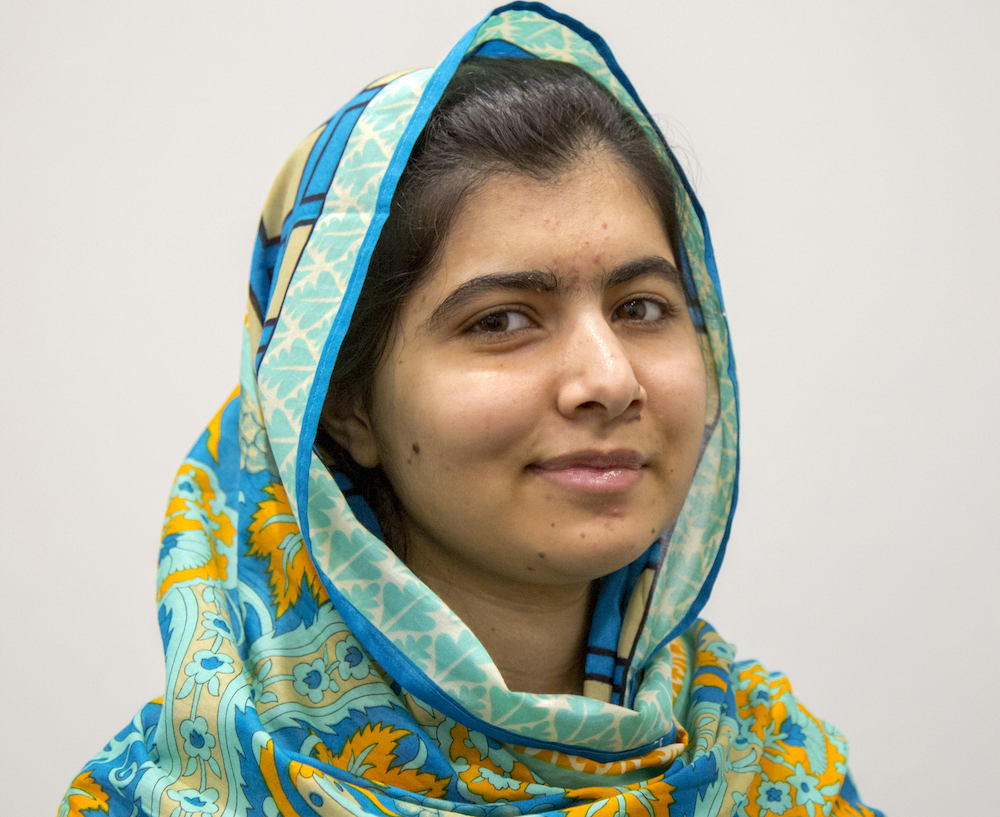 by Tayeba Hussain – Follow @browngirlmag
"You are not only a hero, but you are a very committed and generous person," — UN Secretary-General Antonio Gueterres.
Malala Yousafzai is the youngest individual to ever be appointed as UN Messenger of Peace in a ceremony held in New York. Her primary focus has always been on education for girls and women's rights. Being only 19-years-old she has an impeccable resume on deck. Malala, you are serious goals and an inspiration for every girl out there who belittles herself into thinking she can't follow her dreams.
For those of you who don't know who Malala is, she's originally from Pakistan and was shot in the head in 2012 for speaking out against the Taliban's ban on female education. She survived. Standing up to the Taliban shows how strong this young lady is. She showed not only the Taliban but the entire world that she wasn't afraid to stand up for something that was so close to her heart.
Malala Yousafzai designated youngest-ever @UN Messenger of Peace, with focus on girls' education. Read https://t.co/Elq8KSVum0 pic.twitter.com/yQQoKxXmXz

— United Nations in India (@UNinIndia) April 15, 2017
Some of Malala's past achievements include:
In 2011, Malala won Pakistan's first Youth National Peace Prize. This recognition triggered the desire for the Taliban to get her killed.
In 2013, Malala established the Malala Fund, to bring awareness to social and economic impact of girls' education. This fund also hoped to motivate girls never to stay quiet and to believe that no goal in life is impossible.
In 2014 the then 17-year-old Malala received the Noble Peace Prize for her efforts in children's rights and education. She also donated more than $500,000 to build a secondary school for girls in Pakistan. Truly remarkable. During the same year, Malala was named one of the "Most Influential Teens of 2014" by TIME magazine and was included in their "100 Most Influential People."
#IamMalala @SelenaGomez: I stand with Malala because there should be more young women like her. She is MY role model pic.twitter.com/KZGxqW3SIb

— Malala Fund (@MalalaFund) October 9, 2013
She's gained the attention of quite a few celebrities along the way who support her and her cause to empower women.
Singer Selena Gomez believes Malala is an incredible role model.
Actress Angelina Jolie has donated more than 200,000 dollars to the Malala Fund and supports every move she's been making towards her goal on women's rights and education. She encourages everyone to join her and help support Malala and her incredible efforts.
The Queen Bey herself is also a huge fan — if that's not goals, I don't what else to tell you.
[Photo Source: Beyoncé/Facebook ]
We have a lot to learn from from this incredible young woman. She has accomplished so much at such a young age despite being faced with so many hardships throughout her life. She will continue to be a voice to the thousands of girls who are still fighting for their rights to get the respect that they deserve.
Education is a powerful thing that we shouldn't take for granted, and Malala has taught us that. Keep doing big things, Malala, we at Brown Girl Magazine are extremely proud of all that you've done for the world.
---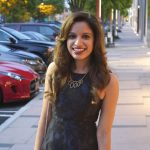 Tayeba Hussain is a native New Yorker, with dreams of becoming a talk show host with a giant cliché coffee mug one day, a la your next Tyra Banks, or Ellen DeGeneres. She's in love with all things media and has also been published on MTV news. You can check out her MTV articles here, and follow her on Instagram @simplytaystyles101.