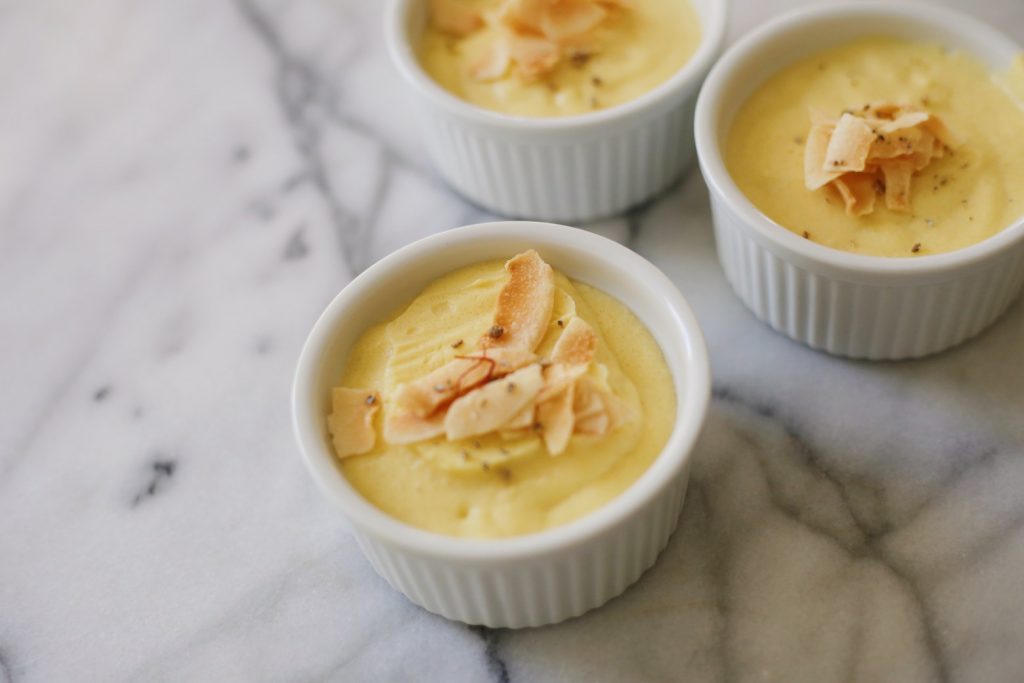 This post was originally posted on Citrus and Gold and republished with permission.
This mango pudding is soft, creamy, and dairy-free! It's the perfect easy option to satisfy my sweet tooth.
I usually turn to baking when I'm craving something sweet but baking can honestly be a little stressful because you have to get the recipe exactly right for it to taste good. Sometimes I just don't have the patience for it. Hence, the reason why this mango pudding was born—it is so much more straightforward and forgiving.
This recipe was actually inspired by a mango mousse my mom would make at home when we were kids. She would use mango puree, gelatin, condensed milk, and cream cheese (I think? Don't quote me on that) to make her delicious mousse. It was even better when she let it set in pie crust (yum!). As good as it sounds, it's not the best option for those who want to avoid added sugar and dairy.
This mango pudding has no refined sugar, no dairy, and no gluten. More importantly, it contains real ingredients which is one of my biggest criteria when it comes to eating healthy. I like to know exactly what's going into my food!
Here is the recipe I used most recently but the proportions have varied in the past. So go ahead and play around with it to make it your own.
Easy Mango Pudding Recipe
This mango pudding is simple and straightforward and will definitely satisfy your sweet tooth!
INGREDIENTS
1 can of full-fat coconut milk
1 ½ cups mango, cubed
2 tablespoons grass-fed gelatin (I recommend Vital Proteins)
2 tablespoons maple syrup (you may need less or more depending on the sweetness of the mango)
1 teaspoon vanilla extract
½ teaspoon salt
Toppings of your choice! (cardamom, pistachio, coconut, saffron, etc.)
INSTRUCTIONS
Add all of the ingredients into a blender and blend until pureed. Divide the pudding into six ramekin bowls. Refrigerate for at least 3-4 hours before serving.
Serve the pudding with the toppings of your choice! I like to use toasted coconut chips (the ones by Bare Snacks are great!), crushed cardamom, saffron, and pistachios! I'm sure other nuts and spices would work wonderfully as well!
The pudding would pair perfectly with fresh fruit, cake, and even crunchy biscuits and granola. I may or may not have had this pudding for breakfast a few times.
Hope you enjoy it!
[su_divider]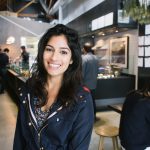 Akansha Agrawal is a writer, pilates instructor, and an Insights Analyst who lives in San Francisco, CA. She is also the creator of Citrus & Gold— a blog that focuses on wellness for the mind and body. Akansha loves to connect to like-minded individuals so feel free to say hi on Instagram or Twitter!