6
min read
Advertising leader, Cannes Lion award winner, founder of Marketing, Strategy & Dharma, Megha Desai is a true slashie. Widely known for her work as president of the Desai Foundation, Megha has spent the past decade cultivating programs and campaigns that connect large-scale brands with meaningful initiatives. The Desai Foundation has countless efforts that pertain to women and girls in the South Asian community both in America and abroad. As longtime supporters of the Desai Foundation, we wanted to explore how the Desai foundation started and how the integration of notable South Asian females have helped the organization elevate.
What inspired your family to start the Desai Foundation 21 years ago, what were the original goals, how have they expanded since then?
While on a family vacation in Machu Picchu, Peru – in this cradle of civilization – we started thinking about the impact that generations before has made on this planet. We started thinking about the skills and the passions we had – and the type of impact we wanted to make. And through this discussion – we decided to focus on health, education, community and culture. Over the many years we have shifted our focus to impact women and children through health and vocational training (which includes education). Our work expanded from one or two community centers serving around 25 villages to currently working in 200 villages, and in a couple months – we will likely be in 300 villages. We are committed to cultivating dignity for everyone we serve – both in India and the U.S.
Desai Foundation has helped nearly 400,000 women and children #dreambeyond, what does this campaign entail?  
For us, this is about empowering women and children to #DreamBeyond their current circumstances so they grow, learn, etc. We of course provide education, skills, health access, health awareness, etc. however at the end of the day what we do is cultivate dignity so that everyone can dream beyond their circumstance.
As concepts like "girl love" trend in the digital space, do you see an increase in women supporting women? How about within the South Asian space?
I do see a lot more women helping women, and I think it's exciting to see South Asian women standing up to shine a light on other South Asian women. We love being able to feature women like Ariana Afsar, Anjula Acharia, Payal Singhal, Payal Kadakia, Falu Shah and Raja Kumari, at our events, and that is just this year! We have to all bring out the best in each other! And I am constantly inspired to see women in so many fields rise! This year we have seen so many women on broadway, publishing, investing etc really shine bright! I hope that seeing women like this can inspire the entire next generation of South Asian young ladies – both here in America, but in India too!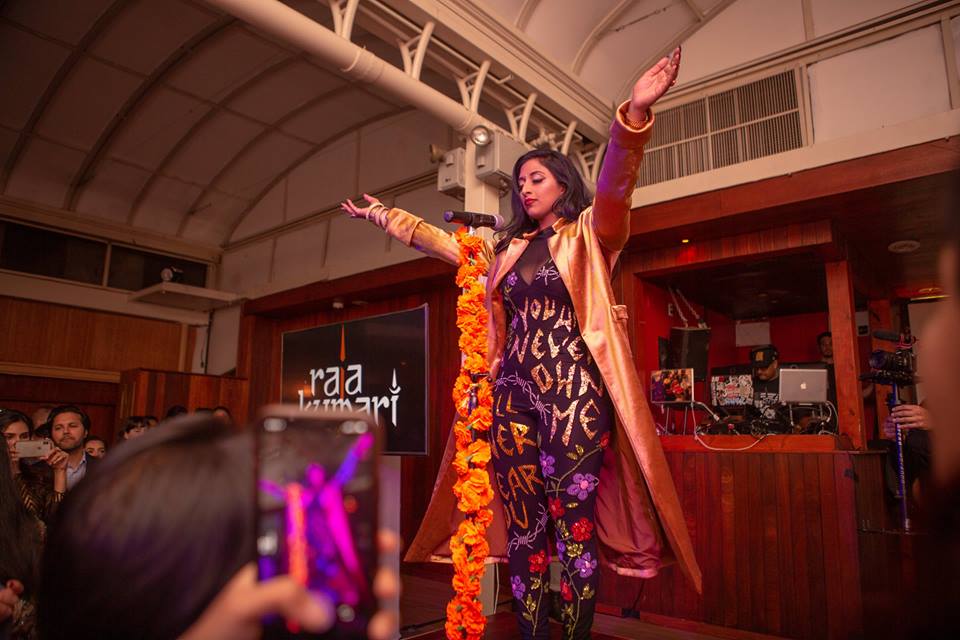 The fifth annual Diwali On The Hudson just took place on November 14, tell us about it? Did you reach your fundraising goal? Diwali on the Hudson has had South Asian artists and designers showcase their work and talent each year, how do you decide who to work with?
We are so proud to feature south asian women every year at our events! Our partnership with Payal Singhal happened very organically through a relationship I had with Payal for many years. The collaboration with Raja Kumari this year was a bit different. I am simply a fan! One of my dearest friends Tiffany Kumar (Spotify) knew her, and I simply asked to be introduced. She absolutely nailed it! We were so honored to have her perform this year. Last year with our fashion show, we featured models from Honduras, India, America and some non-models – women that simply inspire us from politics, tech and impact! It was an incredibly diverse group of badass women! We are already conspiring for next year – so let us know if any of your readers want to be a part of it!
Tell us more about the Payal Singhal collaboration as you celebrate its one year anniversary? What inspired the look and feel of collab?
We have been so honored to work with Payal Singhal and her entire team on this collaboration. Payal and her team worked really closely with Thulasi Sivalingam on the Desai Foundation team to put together an incredible collection, and even branch out into some new territory for Payal Singhal – men's accessories and bags! And having one of my dearest friends Monica Dogra be the face of the campaign was so special to me. Both of them came out to meet the women we serve and spend a day really getting to know the people that this efforts were impacting. This collaboration has been so special because it really was three friends coming together to do something for others – and that is what I love the most looking back on this year.
With the new year around the corner, what are the Desai Foundation's 2019 goals?
We are in growth mode. We will be expanding to many more areas this year – but most importantly we are moving beyond Gujarat to some neighboring states – which I am so excited about. Our goals are to focus on our programs that are ready to scale – our Sanitary Napkin program, our Bal Mela Health Camps and our Hygiene Education program. We are also excited about strengthening our partnership with IIT Gandhinagar and getting more of the students involved in volunteering – and maybe even spreading this program to another university.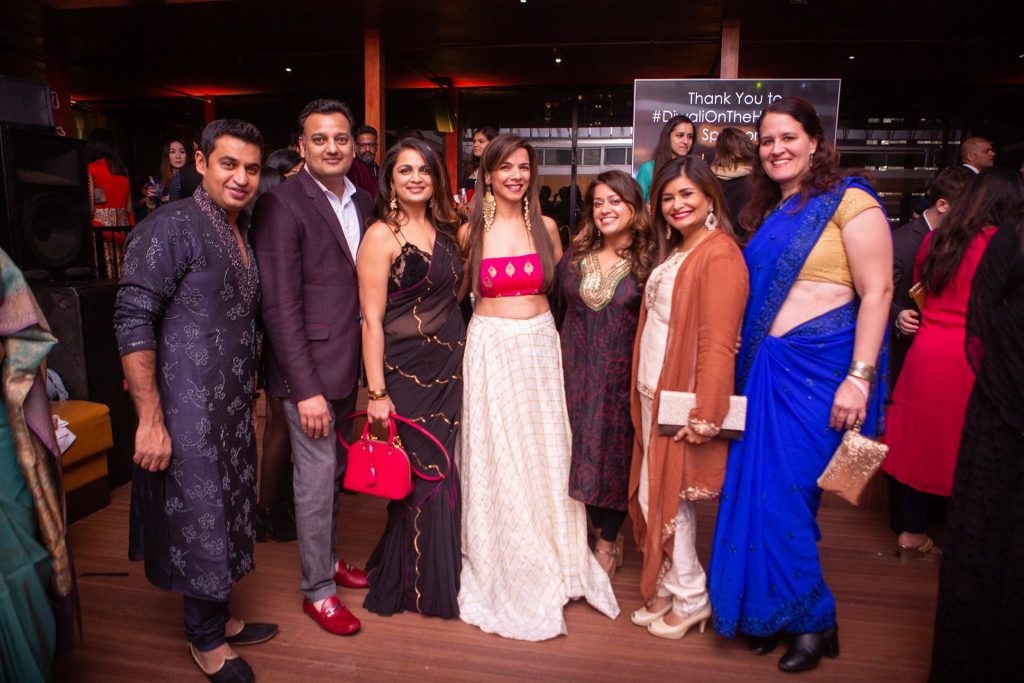 As NGOs and charities In the South Asian Space often operate only abroad, how important do you feel activism in North America is?
The Desai Foundation is unique before we work in both regions – the US and India. It's really important to us that we continue to work in both areas. As Indian-American – we are both Indian AND American. So for us, we are an organization that allowed our generation to connect with both of the places they call home. Our work in Boston and New York is just as important as the work we do in Gujarat. We know we talk about it a bit less – but that is really because we find that the initial connect seems to be the work we do in the rural communities. Next year you will a bit more of a focus on some of our US programs as we expand in that area too.
Tell us about the marketing efforts it takes to create hype around a nonprofit organization?
Well, I am not sure I have done quite that yet! The Desai Foundation is lucky – because we are a holistic community development organization we have a handful of different programs that we can highlight. Every person is different – so they each connect with a different program. Some with our Menstrual Health programs, some with our computer classes, some with our eye camps, etc. Once we connect with someone, we are given a chance to tell them about more programs – and that is how we make our 'fans. For our events, I think we are just lucky that we started Diwali on the Hudson before people were really celebrating Diwali outside of their homes with friends and strangers alike!. And I think we provided a great vehicle to celebrate Diwali – which inspired others!  And now we are so proud that there are so many Diwali parties! I think hype is in the eye of the beholder. We are never really chasing hype – but rather hoping to inspire as many people as we can to either connect with our work, or to find a way to give back that connects to something they are passionate about.
What motivates you to get up every morning and do what you're doing?
There are two things that get me up every day. One, the hundreds of girls and women we serve with our programming. Knowing that this work doesn't just affect me, or my team, but rather inspires so many to cultivate dignity and strive for more.  And two, is my nephews and godchildren – ensuring that I am part of the solution that left our planet, our country or the people that live on this earth in a slightly better place – for them. So I guess it's really about both helping those we serve and my nephews and godchildren to dream beyond their circumstances!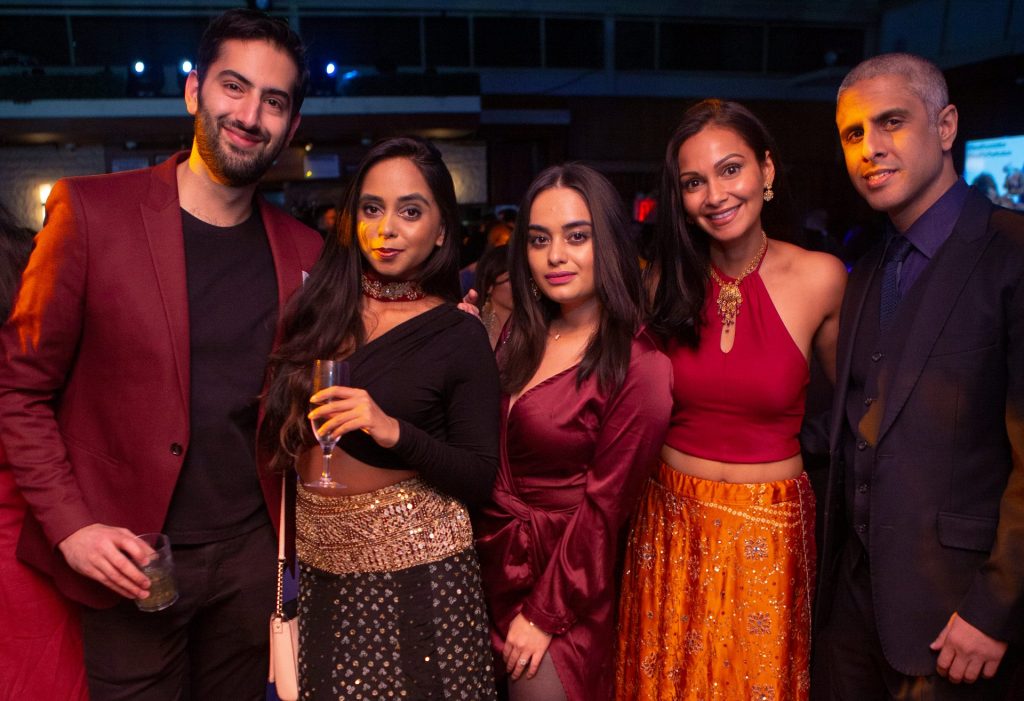 Perhaps the most important takeaway from Megha's journey with the Desai Foundation is that we are in a time period in which we have the power to impact one another. That "impact" comes from helping each other "cultivate dignity," by avoiding "generalizations" and becoming specific to our goals and executing them. Between the likes of Raja Kumari, Payal Kadakia and Megha Desai together, there is nothing brown girls cannot do or aspire to be.
The Desai Foundation has helped thousands (387,00 to date!!!!!) of women and girls by being part of the solution, by #dreamingbeyond to find out how you can join their initiative check out TheDesaiFoundation here.