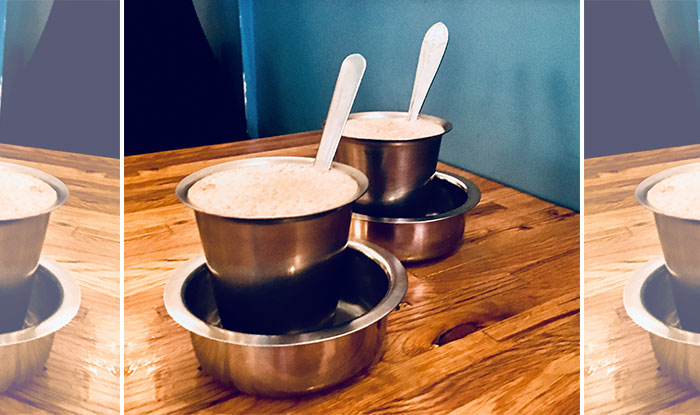 I am an extreme masala chai lover. While most people love their morning cup of chai (or two) I'm one of those people who would substitute chai for water if I could. I attended an Indian wedding a few years ago that lasted four days. There was a never-ending supply of the best hot tea I've ever had. Somehow those jugs were never empty. Not once. It was magic. I was so sad when the wedding was over. It was so hard to say goodbye to those glass jugs.
Since I've yet to attend another Indian wedding where there was that type of magic, I decided the next best thing would be to find the best spots for chai in New York City. Needless to say, I've had a lot of tea over the past month in my quest to find my top five favorite spots.
[Read Related: 5 Chai and Whiskey Cocktails to Try the Next Time You Sit Down for Tea!]
The key to a good masala chai is the balance of loose black Indian tea with spice. Spice comes primarily in the form of fresh cardamom, cinnamon, cloves, ginger and black pepper (where none of the spices dominate each other but create a flavorful well-rounded taste). This, coupled with the right amount of milk and sugar all heated to the right temperature in a small pan and served in a small steel tumbler is what makes the entire experience charming, nostalgic and enticing.
Here are my top five recommendations for the best masala chai in New York City.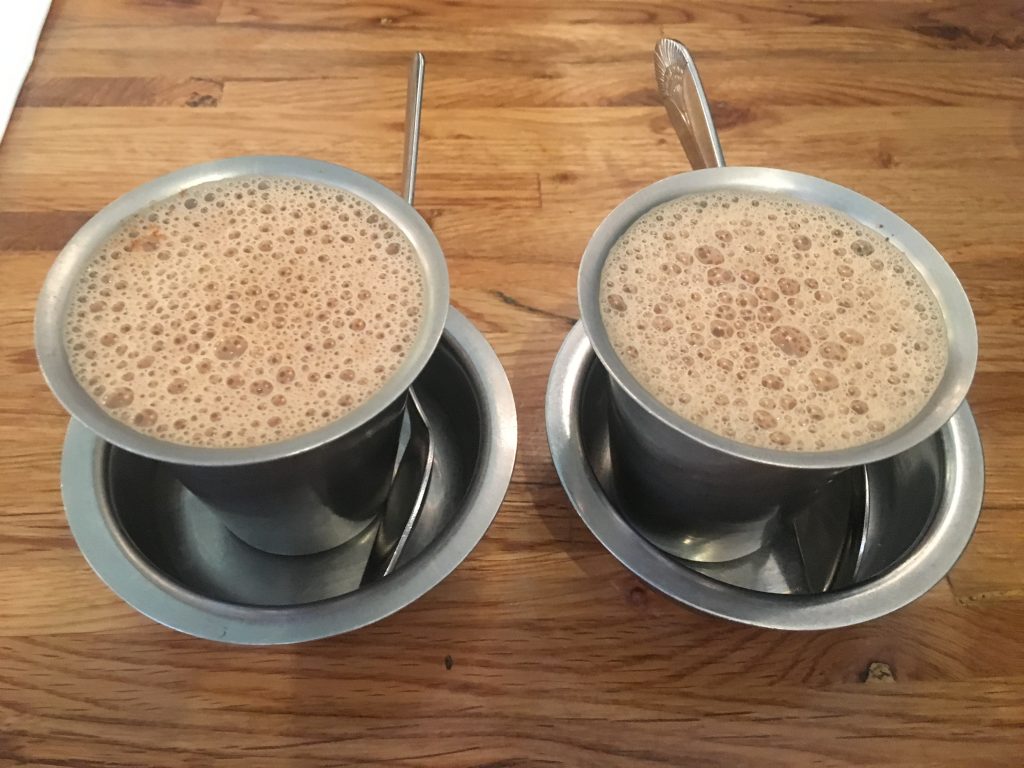 5. Maharaja Sweets & Snacks – Jackson Heights
Not only does this cute little bakery/diner style restaurant have a wide array of Indian sweets, desserts, kulfi and South Indian food, their masala chai is amazing. Quite strong on the ginger front but I love ginger. I think ginger cures everything. Even a broken heart. This place is worth the trip to Jackson Heights.
4. Doaba Deli – Manhattan Valley
Best hole-in-the-wall deli on the Upper West Side! The closest thing to a vegetarian style dhaaba in NYC. The food tastes like my grandmother works in the kitchen. Their chai is just a little too hot so wait a little bit before you drink it. Once it cools down slightly, it is delicious.The only let down is that it's served in a to-go disposable cup. My grandmother would not have approved of that!
3. Rajbhog Sweets – Jackson Heights
Another Jackson Heights treasure. It's small and has a desi ice-cream-shop-like vibe. Their sweets, pani puri, and variety of chaat are amazing. What I love about their tea is that it has the right amount of sweetness. While a little low on the cardamom flavor, the rest is perfectly balanced.  Also, they have their own branded mugs so you get a LOT of chai.
2. Chennai Garden by Tiffin Wallah – Flatiron
While I realize that Manhattan has a lot of options, this was by far my favorite choice. They have a comprehensive and delicious vegetarian menu of South and North Indian dishes. Their chai is excellent. You can actually taste the black pepper in the tea which is quite rare. Milk-to-tea ratio is perfect. 
1. Dosa Royale – Fort Greene, Brooklyn
The BEST CHAI in a cute little dosa restaurant in Fort Greene. This is maybe why I find myself in love with Forte Greene. Dosa Royale, you had me at tiny steel tumbler. Their chai has the exact balance of tea, milk, spice, and presentation that I was looking for! It almost takes me back to the Indian wedding magic I've been searching for. Plus, they serve sugar on the side so you can add that to taste. I like that. If you're new to masala chai, this is the place to pop that cherry!
And that's my list! If you're looking for me, I'll be at Dosa Royale. I live there now.