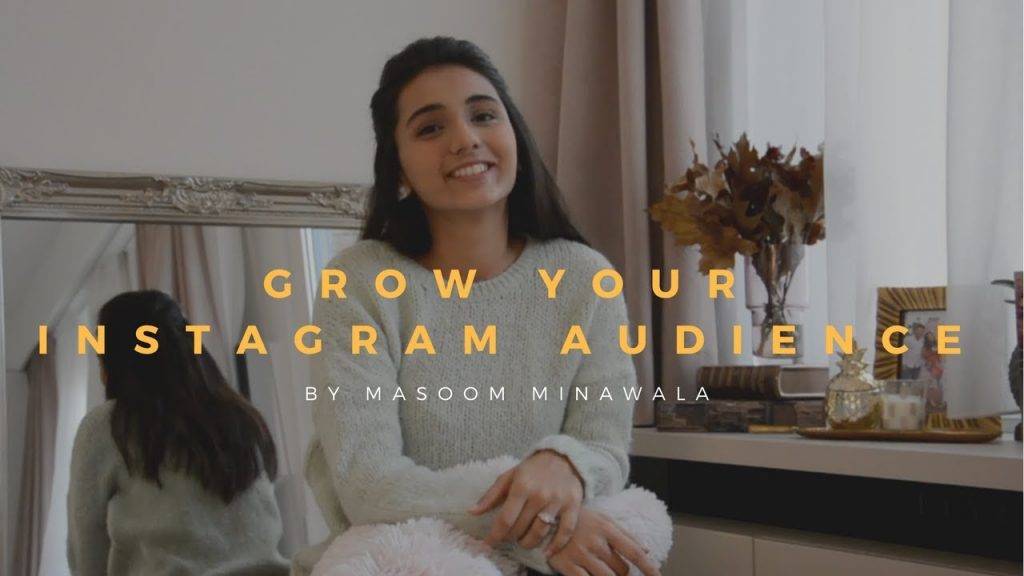 Masoom Minawala is the ideal fashionista; so many people are inspired by her multi-faceted nature, and she is more commonly known as #MissStyleFiesta. Very family-oriented, Minawala is convinced that the support of family and friends goes a long way. This ace fashion blogger leaves no stone unturned when it comes to channeling her inner creative—she enjoys dancing in her free time. She also jots down what she is thankful for every day in her journal. Very creative, indeed!
But, there is more to learn from this young entrepreneur than just what's in style this season. In an exclusive interview with Brown Girl, I talked to Minawala and discovered what it takes to be a successful influencer and how she became #MissStyleFiesta.
View this post on Instagram
Having an interest in fashion, Minawala knew deep down that this is the journey she wants to embark on. At the age when most of us are deciding to take college entrance exams, this young lady landed a marketing internship with Brand Marketing India, focusing on a very important side of the fashion industry. This one opportunity led to "constant interests," as she put it, including internships at big companies like Calvin Klein. Soon afterward, she packed her bags to go to London to take formal courses, finding her niche for fashion blogging.
Right after she came back to Mumbai, Minawala started working on her website, StyleFiesta.com. In an attempt to assist her readers, she believed Style Fiesta was a great portal for fashion.
View this post on Instagram
In the world of blogging, Minawala thinks that the key is to be genuine and honest in the content you provide. Being yourself is essential in this field and she aims to do so by creating work that expresses her own individualistic style. To her, influencing is just that. As I spoke about the "Insta-age," and how influencers are viewed as feeding into perfection, Minawala thought this notion was one misleading factor of her profession.
Style influencers are meant to showcase what they do, and it is up to them whether or not they want to document only the happy side. In her case, she regards this platform as being able to "give a voice a voice." And, she does exactly that. Minawala is the quintessential style influencer as she frequently connects with her viewers and her readers—this has been happening since 2010. If you click on her stories, she won't back down from sharing her ups and downs on a given day making her genuine, indeed.
View this post on Instagram
When asked about negativity, Minawala mentions criticism from her audience is taken very constructively. But, that does not mean she has never had a setback. As a result of some unfavorable comments about her voice, Minawala took a break from her Snapchat for about a year. Talking about this incident in a little bit more detail, the fashion blogger leaves us readers with a tidbit of solid advice:
You have to take some time to get back up.
And, she sure did. Minawala continues to connect with her viewers, leaving a positive impact on them. Heeding to her dad's advice and encouragement to be transparent, Masoom developed the "Women in Business" aspect to her blogging endeavor. Through this series, future influencers will gain insight from Miss SF herself on how to go about this profession. Her work supports and highlights what women are able to accomplish. When asked what women empowerment means to her, she is quick to answer:
Equality—personally, professionally, and politically.
Minawala believes that this initiative is essential, especially for us desi girls, to embrace our calling.
View this post on Instagram
Go on her Youtube and Instagram channels and her audience can follow Minawala's diverse journey. Nothing is hidden from her followers, this fashionista is just so authentic! You get an inside look at her day-to-day OOTDs, the work she's doing, campaigns she's a part of, and even glimpses into her wedding—Minawala and her beau gave everyone total #couplegoals with their beautiful South Asian wedding and a personal hashtag, #Shailoom.
View this post on Instagram
Moving to Belgium after getting married was no easy task, as post-marriage life is for most brown girls. But, she mentions how continued support from her parents, brother, and her in-laws made the transition as smooth as it could be. Now, she handles two revenues: Europe and India. About moving and change, she advises:
Don't focus too much on changes.
How does she do it? Her mantra is unbelievably easy.
Fake it till you make it, and you will!
Minawala also quotes her dad, a piece of his advice that she also goes by:
Be on top of your game because life is not a race, it is a marathon.
Ending the interview on a great note, Minawala shares important advice for us #BrownGirls.
We are a minority in numbers, not by talent, so make sure to own your culture.
---
Inspired by Masoom Minawala's journey? So are we! Check out more of her lifestyle and everything she's involved in by following her work: @missstylefiesta | www.missstylefiesta.com | www.stylefiesta.com