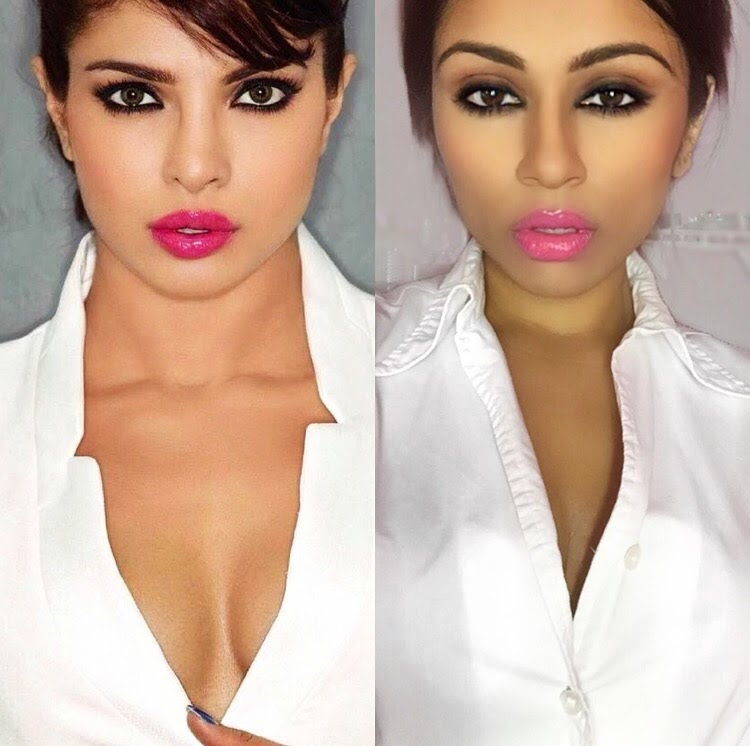 Hi Brown Girls! In honor of Priyanka Chopra winning her first-ever People's Choice Award and making it to the cover of Elle's annual 'Women in TV' issue, we wanted to celebrate by creating a look inspired by the dazzling FBI agent.
So, if you want this "Exotic" PC-inspired smokey and sultry look with a pop of bright, glossy pink lips, then click on the video below!
And for more daily beauty tips and ideas, follow Priya Mooky on Instagram and Twitter! 
_ _ _ _ _ _ _ _ _ _
Products Used:
Victoria's Secret 'Hello Bombshell' Makeup Kit Bronzer and Blush
Maybelline 'The Falsies Push Up Drama' Mascara in Black
Wet & Wild 'Mega Plump Mascara' in Black
Maybelline 'Colossal Kajal' in Black
MAC Patent Polish Lip Pencil in 'Fearless'
NYX Soft Matte Lip Cream in 'Addis Ababa'