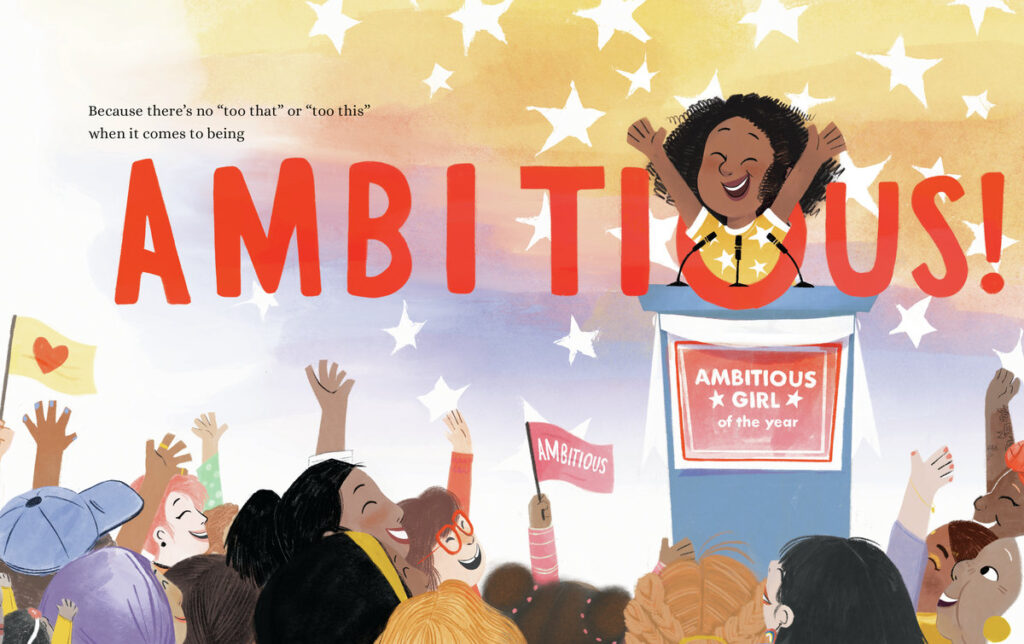 Raise your hand if you've heard of Phenomenal. 
Raise your hand if you've bought from one of their collections or at least been incredibly tempted to do so.
Raise your hand if you've seen the book "Kamala and Maya's Big Idea" at your local bookstore or even on the bookshelves of kids in your life (or on your own).
If you raised your hand in response to any of the above, congratulations, you're familiar with the work of Meena Harris.
If you have yet to find your way onto Meena Harris' corner of the Internet, allow me to introduce you to her. Meena Harris is a Harvard educated lawyer and the founder and CEO of Phenomenal, a black and brown owned, women-led lifestyle brand that sheds light on various timely social causes. She is a mom of two and The New York Times best-selling author of the children's book "Kamala and Maya's Big Idea" inspired by a true story from her aunt, Vice President-elect Kamala Harris and her mom, lawyer and policy expert, Maya Harris' childhood. 
Her first book was released in June but, she's already got a second book called "Ambitious Girl" set for release. "Ambitious Girl" follows a young girl who sees a powerful woman on TV get labeled as "too assertive" and "too ambitious," sending her on a discovery journey through the past, present, and future about the challenges faced by women and girls and the ways in which these women can reclaim and bring new meaning to words originally intended to knock them down.
We at Brown Girl Magazine had the chance to ask Harris some of my questions about her new book, "Ambitious Girl" and here's all of the awesome scoop we've got for you:
But first, let's talk about Bharathnatyam dancing.
Not many people know you are a Bharathnatyam dancer. How long have you been learning for and why did you pick that up?
Bharathnatyam and my identity as a classically trained dancer are really special to me. My grandmother, who was an influential figure in all areas of my life, introduced me to Bharathnatyam when I was young. For her, I think it was not only about always finding ways to expose me to and teach me about our cultural heritage, but also, it was something she wanted to pass on that had deep personal significance, as she was a classically trained carnatic singer. I come from an artistically gifted family on my Indian side, and in fact, I'm named for my great great grandmother, Meenakshi, who also was a Bharathnatyam dancer.
Now, back to the book.
Apart from reading your books, do you have any advice for parents looking to teach their kids the importance of community involvement and civic engagement?
I grew up in what I like to call a "social justice family"—which means I learned at a very young age what activism looks like, and what it can achieve. My grandmother was no stranger to protests and political rallies, but she was also a great example of living out everyday acts of resistance. She taught me I should always try to make an impact, wherever I was, however I could—big or small. That idea became the central line of my kids' book, Kamala and Maya's Big Idea: "No one can do everything. But everyone can do something." 

I think that's such a great lesson for anyone with kids. The world only gets better when we all take steps to make it that way. But those steps don't have to be big. You can start small—even in your own backyard, just as Kamala and Maya do in the book. Organize a food drive in your apartment building, send letters to elderly neighbors stuck at home, clean up your local park, start a community garden. There are unlimited ways to make a difference and don't wait for anyone to invite you to the table. Just show up! No one is too young to get involved in their community. 
Do you have any advice for women who are having to deal with the challenge of being told that they are "too ambitious"?
"Ambitious" is not an insult. So the first step is to understand that and reject that premise. You could spend your whole life hiding from these words. Instead, we need to reframe and reclaim them. As my family taught me, and as I'm hoping to pass along to others, we need to encourage ambitious girls because ambitious girls become ambitious women. And ambitious women can break barriers, shatter ceilings, and change the world. 

I also think that we need to talk about the men who are telling women that they're too ambitious. And other men who hear these conversations and don't speak up. That is one of the reasons why when I talk about my new book, I am very clear that it's intended for all. I want little boys to read it, and frankly and a lot of grown men too. 
What does ambition mean to you?
In my family, ambition was never used negatively. But as I've gotten older, I've come to realize that not everyone sees ambition the way I do. To a whole lot of other people, ambition—women's ambition, that is—is code for taking up space that wasn't intended to be yours.

To that I would say, ambition means courage. It means dreaming big. It means claiming your space. Ambition is a word that is powerful and good, and it should be available to all of us—we should all be proud of our ambitions.
What did the process of writing your second book look like from coming up with the idea to promoting it? Did it vary from the process of writing your first book?
Being a second-time author is sort of like being a second-time parent! Now I feel like I know the ropes a little better, but it's still a ton of work.

My second book came together much quicker than my first (which I spent multiple years working on) because I felt a real sense of urgency. When I heard people criticizing one of the women in our family for being "too ambitious," and it was amplified by the media, it stopped me in my tracks. Not because I hadn't heard something like that before, but because as a parent, I felt a new sense of determination to make sure my young daughters, and children all over, would have the tools to reject, reframe, and reclaim words that might be used against them. I got to writing, and working with a great team of ambitious women from our editor to our illustrator and more, we got this book out into the world. 
Do you plan on or would you like to explore writing in other genres or for other age groups down the line?
I love writing children's books. In part, because I'm a mom of two young girls and I've seen firsthand the power of books. Also, there simply aren't enough kids' books out there with main characters who look like them, so as an author, I can take tangible steps to address the lack of diversity in children's literature. As far as other genres and age groups, stay tuned! I'm just getting started.
View this post on Instagram
Many of us likely didn't grow up seeing many BIPOC characters in the children's' books we read. Even with parents and guiding figures who made an active effort to expose us to BIPOC narratives, there simply weren't that many for us to be exposed to. In fact, we could probably all count the number of times we saw characters that looked like us or had experiences we could relate to on our fingers.
Harris is changing this narrative. 
By taking matters into her own hands, she is making it so that children no longer have to wonder why there are more purple characters and trolls that live under bridges in their books than kids that look like them. And this is something worth celebrating.
"Ambitious Girl" is set to hit shelves on January 19, 2021 and you can preorder it now and also get your hands on a limited edition signed copy.
You can connect with Harris on Instagram, Twitter, and TikTok. 
Meena Harris was born into a family of strong women whose legacy continues to inspire her. Her grandmother, Shyamala Gopalan, was a cancer researcher and civil rights activist; her mother, Maya Harris, is a lawyer and policy expert; and her aunt is Vice President-elect Kamala Harris. Meena herself is a lawyer and entrepreneur. In 2017 she founded the Phenomenal, a female-powered organization that brings awareness to social causes. On January 19th, 2021, Meena will release her second children's book Ambitious Girl from Little, Brown Books for Young Readers. She currently resides in San Francisco with her partner and two daughters.