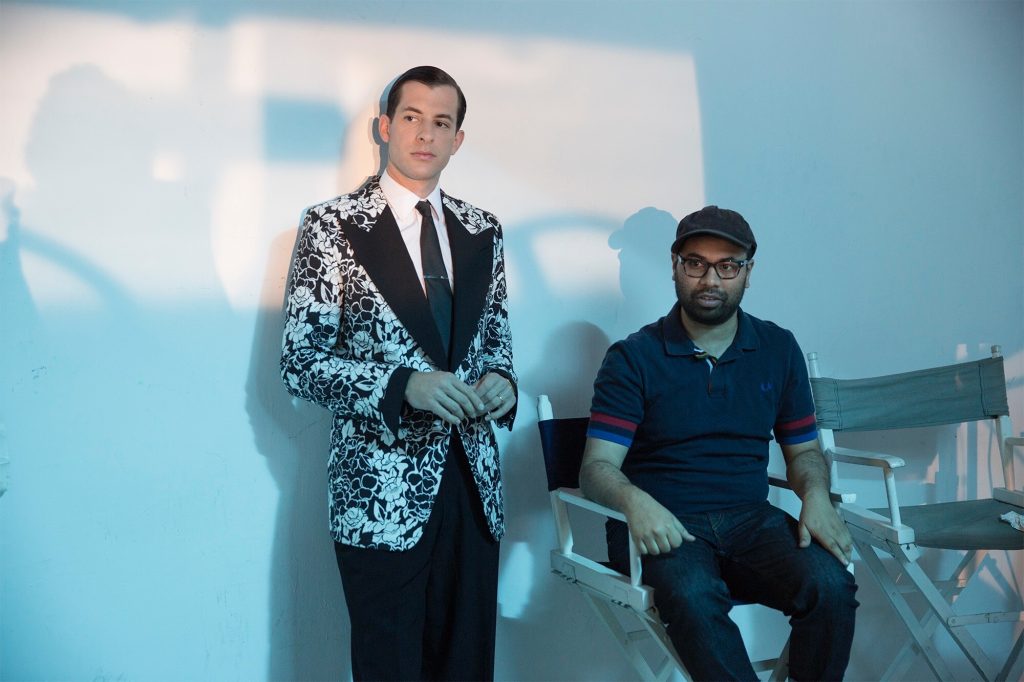 It's 2012, I live in Phoenix, Arizona, my older brother is a sneaker-head obsessed with "undiscovered" hip-hop and trolling every forum that exists, and I am listening to the mix he burned for me on my iPod Nano (LimeWire: You a real one, thanks for the viruses). I press the next song button and hear,
Today, nobody cares
But, oh, tomorrow they will, they will
They said my future was dark, you see me now?
Just look around, I'm beamin'
"I'm Beamin," by Lupe Fiasco plays, my brother says to me, "Little one, you know a brown dude made this video, right?" I was like bro…My iPod doesn't have a screen — what video?! 
We head to YouTube to stream the video on our Dell desktop, and it loads after three minutes of buffering. My favorite pastime is reading credits, knowing the names of the people that make things happen. We scour the description and my brother says, "See, Shomi Patwary, our people can make it in this game." I say, "That sounds like it could be African American. We don't do stuff in Hip-Hop." 
It's 2015, my senior year of high school. Mark Ronson's "I Can't Lose" plays. I'm scouring the credits and see "Director: Shomi Patwary" — a Bangladeshi-American from Virginia Beach, the Creative Director of Karmaloop TV.  
My brother passed away in 2014, but he was right: Our people can make it in this game and they did.
So how does a Bangladeshi Immigrant from Virginia Beach become the man behind the lens of award-winning music videos for the likes of Pharrell, Beyonce and Diljit Dosanjh? 
Where did it all begin?
In 1990 we moved from Bangladesh when I was eight and my brother was one. My uncle sponsored us and we lived with them in the suburbs for about six months, expecting our life to be like his, My uncle was actually pretty wealthy at the time, he had a Mercedes SL, a 2-story deck next to the water, mansion-sized modern Japanese inspired home. So I was really off with my idea of how Americans lived.. My parents decide there are better work opportunities in New York City, so we move to the hood, in a small one-bedroom apartment. In suburbia you saw an array of people, my uncle was a doctor, every other uncle had some type of career- In NY, in the hood, there was nothing but poverty. We struggled for some months until my uncle said it was time to come back to Virginia — where the cost of living was lower. My dad worked every odd job under the sun while studying to become a CPA, his growth enabled him to see people and life from a 360 perspective. We climbed our way up and eventually made it to a house of our own. That's really where I learned the concept of growth.
When did you start to realize music was your jam?
My older cousins in Virginia were super into hip hop, and we were all really close. The first track I really remember is 'Wreckx-n-Effect Rump Shaker' produced by Pharrell in 1994. Ironically enough his mom ended up being my teacher in school, we never took that seriously until MUCH later. Now we laugh about it. 

My cousins heavily influenced my music taste but so did my surroundings, I was into Skateboarding, grew up around a dense Filipino population was into 80s new wave-like New Order, Nine Inch Nails, The Cure. Everything really. I fell in love with the rave subculture and started listening to the prodigy early on.

My dad got me a Pentium processor computer for my 'homework' but really I had decided I was going to be a producer, I was a total nerd — that shit's cool now but back then, I was programming and hacking, and then producing. That was high school.
Struggling to bridge his love for film, music, visual, art and lyrics, Shomi felt lost when trying to decide "what to do with his life." That's when it hit him that video and film allow him to have all his sensory passions.
I Went to Old Dominion University to become a programmer or software engineer but was already well versed and bored, I had taught myself everything in high school and it became nonchallenging. Then I saw the 2000s N-E-R-Ds music video in the early 2000s and was like, wait — they're from Virginia?!

It then became my mission, I gotta get an internship or become a college rep or something to get to them, and through the grapevine of connections, I finally got to Pharrell.
PHARRELL?! 
It was all timing and networking, someone knew someone, and I was just ready to do anything under the sun they needed for free and by this point, I had built some websites and their record label needed help. 

I started filming BTS. Pusha was like 'download an instrumental' and I knew how to do that so I did it and made them a website without talking to the record label and it ended up working. I did shit for free, whatever the guys needed. At that time the concept of being well versed in tech, wasn't common, no one really knew how to do anything and I did, so it worked.
Pusha T? Casual. So, you go from the video intern to making paper? 
Phillip Ly, my sixth grade best friend and I had grown together with Star Trak, they had introduced us to others and before we knew it our websites and random BTS videos had turned into desired 'content.' One of my managers Magoo, from the Timbaland group and Magoo was like yo, you got this, manage our pages, forums, blow us up… And we did. 

I still remember seeing Drake's submissions to try to get connected to The Clipse. He just wired us the money and they made a track together, I didn't really make anything from making the connection happen. 

This one time, N-E-R-D gets this contract with Pepsi and hires us to do the website, we had been getting stipends and token payments here and there, and then suddenly we get hit with a $30,0000 wire and that's when the game changed. 

'My creative hustle is feasible, what?!'
The market crashes in 2008, does it affect your hustle and the music industry?
The recession hits and no one wants to invest in graphics or websites. The music industry isn't making money, labels are dying and until this point, my parents hadn't bothered me much. They were okay with the idea of me doing 'tech' technically…

I started to bug out and thought maybe I should get my masters, the opportunities are running out, and then Push calls me. He was working on a project with Kanye and they needed BTS, that's when I was like hoooold up, I can do more than websites? Hell Yeah… But I have no equipment, so they go buy me a Canon 7D for the depth of field from a DSLR, they're like 'yeah, no problem.' 

Meanwhile, I'm over here like, 'YOU JUST BOUGHT ME A CAMERA!'

I made a Lupe Fiasco x Kenna x Mike Shinoda video for the Haiti hurricane relief efforts — this is during the time when labels didnt know how to make money and everyone's lost — Asher Roth sees that video and likes it. As a kid, I grew up loving Spike Jonze and the inspired DIY filming style, and before I knew it, I became a music video director.
And then you made it BIG, right?
No. Like any other hustle, your location (Virginia Beach) has limitations and the money isn't always steady, we had been carelessly spending, balling in our early 20s…I had to make a steady income and go get a job at the university. Things were good but not that good, the recession still hit all of us, HARD.

So I take a step back, my parents had been on me about getting hitched, I was creatively making moves but confused about my career. My parents are like 'let's go to Bangladesh and get you a woman,' and I'm like 'so what you're really saying is I can go to Bangladesh and spend time with my cousins and go on vacation if I visit a girl or two?' Alright. 

I'm not really trying to get an arranged marriage but I meet this girl, and she was everything I wasn't expecting and super impressed that I could speak Bengali. I didn't know it then but she would be the KEY to my business.

I headed back to the states and was like, let's get to know each other. We Skyped for a year and then got married.
You got married! Congratulations! Now, what happens? 
My brother had been a successful producer for some time, and my wife and I decided to move to New York City, meet some people he knew and got a job at Karmaloop TV. That's where I met A$AP mob and other artists.

We leave the nest, leave the safety, and moved to Jackson Heights, Queens, NY.

We were in NY with no salary and opened Illusive Media, a production company, in 2015. I had already shot with Beyoncé and Major Lazer but was still not full time. It was all under Karmaloop and the CEO let us do our own thing because we added brand value."
View this post on Instagram
Karmaloop went under, then what?
I was laid off, but Joseph Patel from MTV saved me and is my first South Asian inspiration. He's somebody I really looked up too. He was the only one in the game for a while and got me a job at Fader. 

My wife and I had learned the ins and outs of production over time, I realized I couldn't maximize my potential at Fader, I was working myself into the ground and developed vertigo, if I was going to die working, I was going to die working for myself. So I left. I had built a pretty extensive portfolio and network by this point but nothing was guaranteed.  

I did a video for Charli XCX x Ty Dolla $ign x and Tinashe, my first real budget, real crew, we studied the production company they used. 

It was scary, I was married, responsible for another life and eventually a family, but I just knew this was it.
What was your biggest lesson while building Illusive Media? Did you ever fail? 
Yes! Everyone does.

I had only mastered the guerilla-style shooting I had been doing, no formal training in other styles. So when a major label hired us to do a shoot, one of our first completely independent production projects, we came out with a mediocre project because we didn't know certain professional concepts. The label cursed us out. 

That was a humbling experience for sure. I had only known how to be creative, but my wife was the real key, she started learning how to run a set and production, ask for the right amount of money and minimize costs.

It was A LOT of trial and error, people trusting us and believing in the craft. We started to hire our friends we could trust, it was the most fulfilling experience to feed the mouths we loved.

My wife helped us scale and invest in the right things, we started buying homes and passive income properties instead of cars and clothes…but that's still nice too.
Hip-hop can be controversial in its messaging, as a director do you believe artists are responsible for the message their music sends to the public?
One hundred percent, I've regretted things that I have worked on. When you're a young and hungry artist or director, you think it's your one shot, but when you get older and wiser and you don't repeat mistakes.

We're responsible for what we show and tell the public, it matters.

So you're a household name in hip-hop, when do you start tapping into the South Asian market? 
The first time I did a South Asian project, it was for Shahrukh Khan. That is the ONLY time I've seen my wife fangirl. It was amazing. 

I go from Shahrukh to a fairly recent video for one of the coolest and most humble artists I've met, Diljit Dosanjh. While we were working on 'Big Scene,' the creative process was simple because he knew he wanted to target his South Asian audience but wanted a global product, which made it easier than working with individuals that wanted a very Indian product only. I think that's where our synergy developed. 

It was the first time I saw a South Asian that was rocking his swagger and had fashion, beats and a vibe I could relate to.
View this post on Instagram
What's your advice for South Asian artists?
Be yourself. Don't force anything you're not.
I am in a place where I can help my community. Minority communities grow with smaller budgets, but the key is, don't let your ethnicity decide that you should get a break. 

Dandila has a real message. He's from St. Louis. It's still him. It's simply just be yourself. Don't expect support just for being brown. Put in the work, and the help and recognition will come.
Any last words on folks trying to make it "mainstream?"
I think the nature of this business is so chaotic. One thing people don't talk about is being in the creative field is always doubting yourself and turning jealousy into a good thing, It's normal to want to do or have what others have, just learn it and earn that."

Okay, okay you can close your mouth now. Pick up your jaw, re-adjust your posture and hear me out. There are people willing to help you, there are role models that look like you, the trick? Hard work.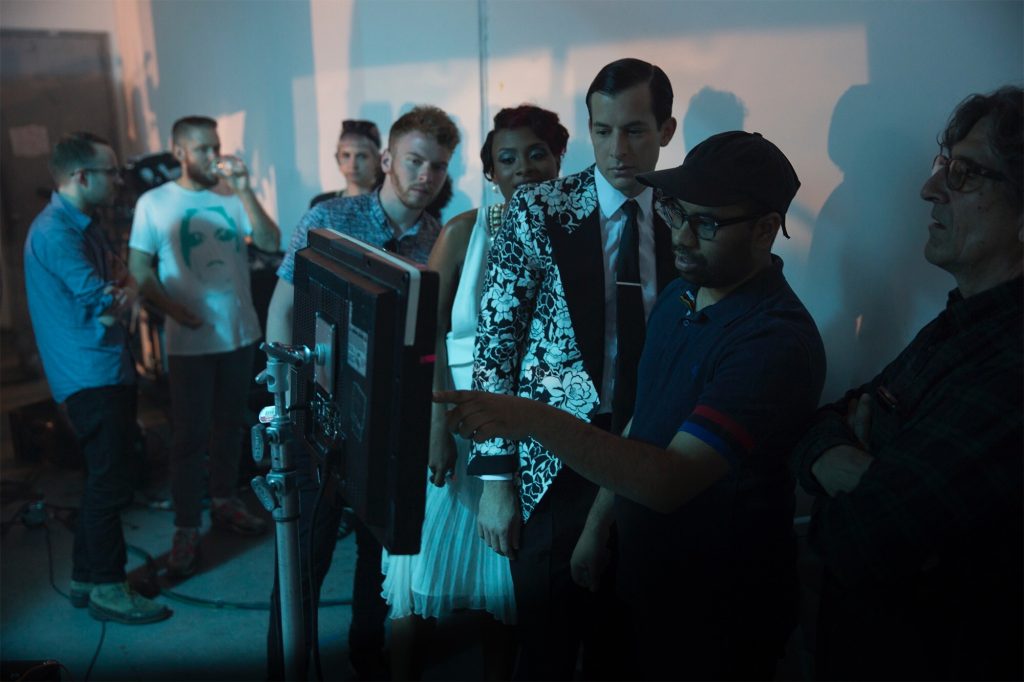 The entertainment business has so many individuals that look like us and share similarities and differences, the trick is — there isn't one, the best way our community can help one another grow is by showing up, (you may have seen Patwary moderating the panel for Brown Girl and filmmaker Suswana Choudhury's short film, "Dawat") doing the work and supporting. Take a page out of Patwary's book and keep up with his newest project's and videos at Illusive Media.
Always remember where you started and the wise words of Lupe Fiasco, "They said our future was dark, you see us now? Just look around, we're beamin."