7
min read
This post was originally posted on Shakti Collaborative and republished here with permission. 
Meet Dr. Bidushi Bhattacharya, a rocket scientist and entrepreneur with over two decades of experience working for NASA and in higher education administration. Since moving to Singapore a couple years ago, Bidushi has built the spacetech scene in the country, founding Astropreneurs HUB (astro-launch.com), Southeast Asia's first space technology incubator, and Bhattacharya Space Enterprises (bse-space.com), a Singaporean startup dedicated to space-related education and training. Bidushi's honesty and humor create an amazing narrative of her innovation in the space industry. Read on to learn more.
"My parents are both originally from what was then known as 'East Bengal' and became known as 'East Pakistan' in 1947. With the partition of India, they moved to Kolkata and lost everything they had. That whole experience had a lasting impact on our family.
My dad left India in 1957 with a group of his college batchmates and went to Germany for his PhD. There was a real shortage of students in Germany post World War II, so they were giving out full scholarships. He finished his PhD, went to England for his post doc, and that's where I was born.
We moved to San Francisco, and then to Omaha, and back to Kolkata in 1969 which wasn't the best time to go back. The Naxalites had just started their strikes and the Bangladesh Liberation War happened in 1971. Seven million refugees moved from Bangladesh to Kolkata in three months, and a lot of people in our community felt like they'd lost their homeland all over again.
During the war, my dad found a job in the U.S. so we moved back to Omaha two weeks after the war ended. There were probably five Indian families in Omaha when we lived there, and we'd get questions all the time on who we were. Why is your mom's forehead bleeding? Why does your mom wear a dress all the time? How did you get such a good tan? So many people thought we were Cherokee or Apache because we were 'Indian.' It all came from a lack of exposure to other cultures. I've been back to Omaha since and it's a very different place."
Space Calling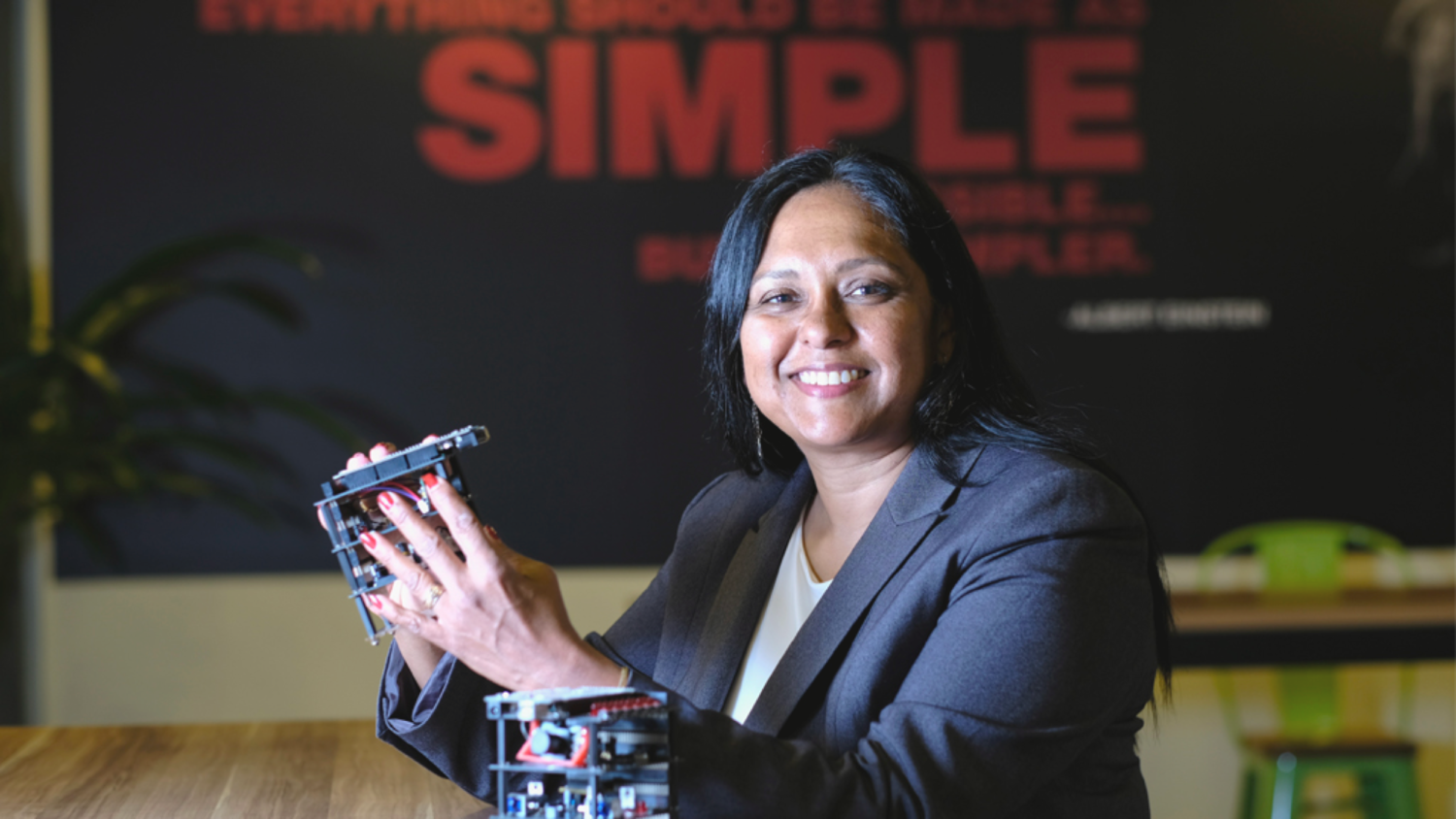 "When I was 10 years old, my parents let us eat dinner in front of the TV to watch the Viking 1 Mars landing in 1976 (now I'm dating myself!). It was absolutely fascinating, and that moment really inspired my interest in space. In high school, I worked on our newspaper and really enjoyed journalism. I was hoping to combine my interest in writing with my passion for astronomy and become a science journalist. But as we started thinking about colleges, engineering and science was more amenable to my parents than journalism (they wanted me to be a doctor, but we compromised!).
I went to Rutgers University and majored in mechanical engineering and physics. When I graduated, I got a job at the Hubble Space Telescope at NASA, which was perceived by many to be high risk. The Challenger had just exploded shortly beforehand and NASA was in a really tough position, but I decided to join anyway. We ended up launching the Hubble and it was a great success both professionally and personally – and I ended up meeting my husband at NASA!
After a few years of working on the Hubble, we moved out to California and I started working at NASA's Jet Propulsion Laboratory (JPL). I had my first child while at JPL, and started a PhD in space physics at UCLA while still working part-time at the Lab. I had my second child while finishing up grad school, and then continued working as a staff scientist at Caltech. After 22 years with NASA I decided to get some management experience in higher education. I took on the position of Director of Research Development for a joint science program between Claremont McKenna, Pitzer and Scripps Colleges."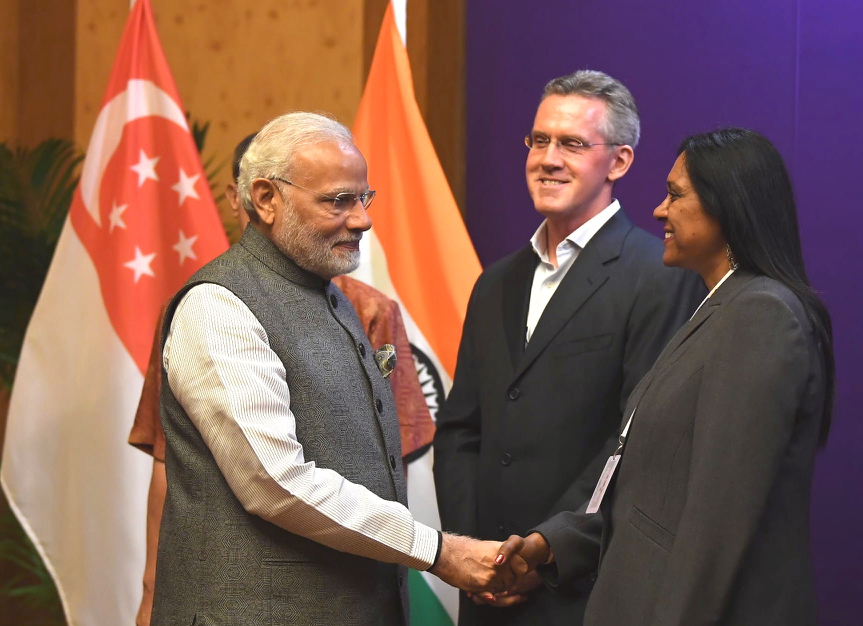 Transforming Space Tech in Singapore
"My husband had an opportunity to help set up a new college in Singapore in 2013, and I traveled there with him to gauge whether I would be able to find interesting work there. We mutually agreed the move would only happen if we could both continue to develop professionally.  I'd always considered myself to be a pretty global person having lived in many different places, but Singapore was still a culture shock at the onset. Even little things like knowing where to get uniforms as we adjusted our younger daughter to school were tough, but it was so interesting to be in Asia with such a diverse population."
"There was no commercial space industry in Singapore at the time, which presented a huge opportunity for me to make an impact. When I got here, the universities were barely beginning to launch their space programs. So I started emailing professors to meet, and they introduced me to others to start building my network in the area. I started giving more talks and established a footprint in the area.
I've since started Bhattacharya Space Enterprises, a startup dedicated to space-related education and training, and Astropreneurs HUB, Southeast Asia's first space technology incubator. Setting up a space startup wasn't easy, as there weren't many people doing this at the time. I used my years of work and experience to broker experiments from Singapore, and really wanted to cultivate Singapore's talent in the space field.
I'd say that to establish your credibility in an industry, meet as many people as you can and don't be afraid to share your knowledge. Be protective of some parts of your knowledge base, but it's really about giving and sharing your knowledge more than getting it. I'd also say that the way you'll know you're a successful leader is to ask yourself: If I walk away from my team, will they be able to continue doing what they're doing just fine?"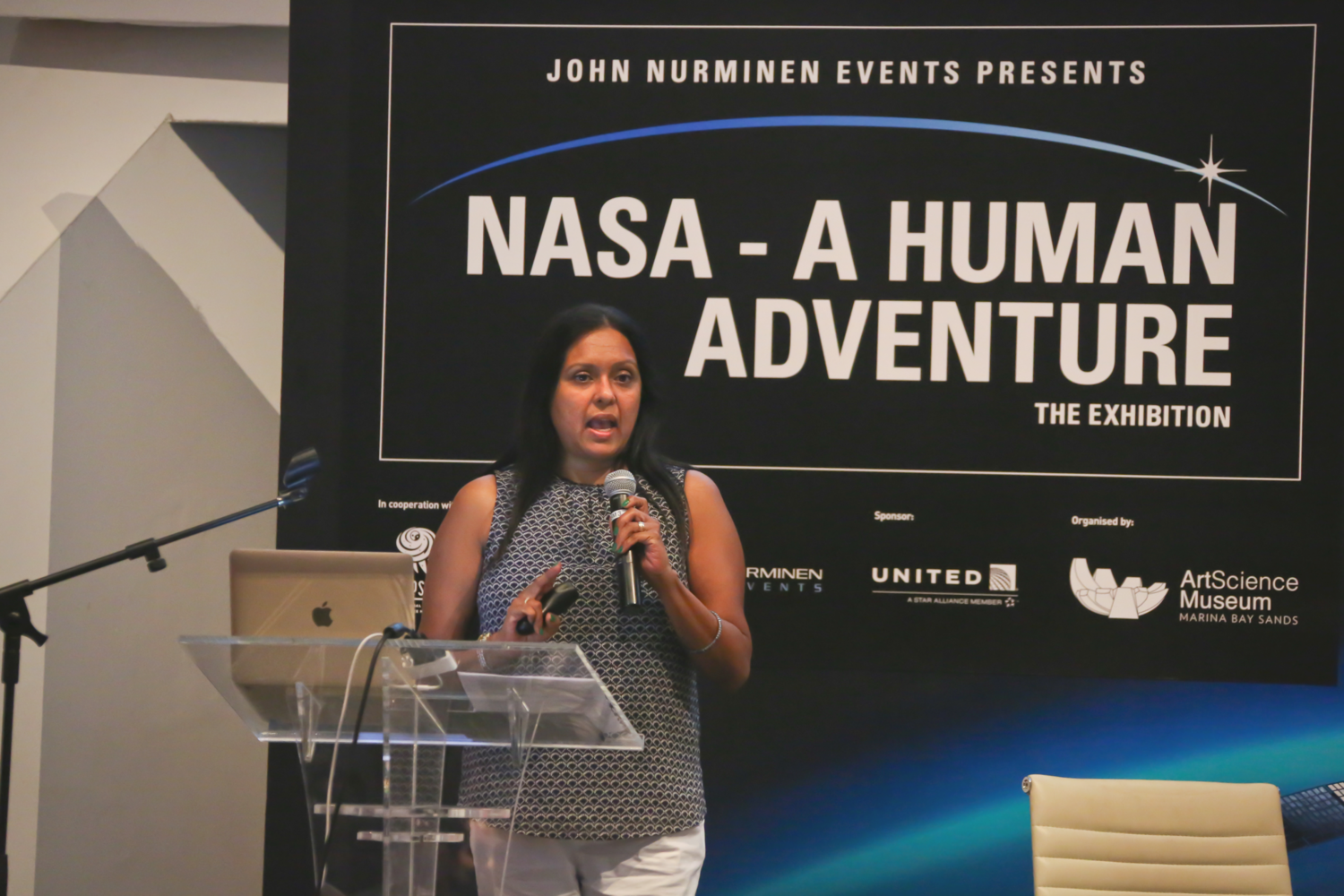 "While I was in college, my family and I went to visit India where my parents kept introducing me to a bunch of guys. I remember going to meet the first guy and my dad telling me to wear a sari. It was all so culturally out of context for me. When we first got there I told the family all about what I was studying and my future ambitions, and the father said a phrase that essentially meant I was coming across as irreverent or disrespectful in a defiant way.
Then I got to meet the guy and we were allowed to speak without parental supervision. I think he ended up liking me, because he said that if we got married and went to a dinner party, he'd give me permission to have a glass of wine if I wanted! I told my mom about this afterwords to which she said, 'Isn't it fantastic, he's so open minded!'
I continued to push back on an arranged marriage, particularly since I was still in college, but my dad was adamant about it and told me that if I didn't marry who they'd want me to marry, I'd have to leave the house. My dad had been the patriarch of our family and was used to being in charge. He never had anyone stand up to him until I left that afternoon with $40 and some clothes in a trash bag.
At that moment, I knew I didn't want my life to be controlled in this way, and I also knew I didn't want my younger sisters to go through this. My dad never expected me to leave, and didn't try to marry off my sisters in the coming years.
When I met Bryan, I was already leading my own life independently, so my parents didn't have much say in my decision to marry him. I think my mom was always a closet feminist – she'd insisted that we finish college before getting married. So with Bryan, she said that she'd talk to my dad and if he didn't accept him, she'd leave the house too! Once my dad met Bryan, he actually liked him a lot and eased up about the whole situation."
ON GENERATIONAL GAPS…
"We had parents of a different generation growing up in a different time and culture. When I was growing up, it was a matter of delivering edicts to your kids and having your kids follow them. Now as a parent, my relationship with my kids is very different and we communicate on a different level. I'm now focused on having our kids do things out of their own volition and interest, and less about me telling them to. My daughters will even ask me how I'm doing at the end of the day, and I take the time when I can to share my day with them."