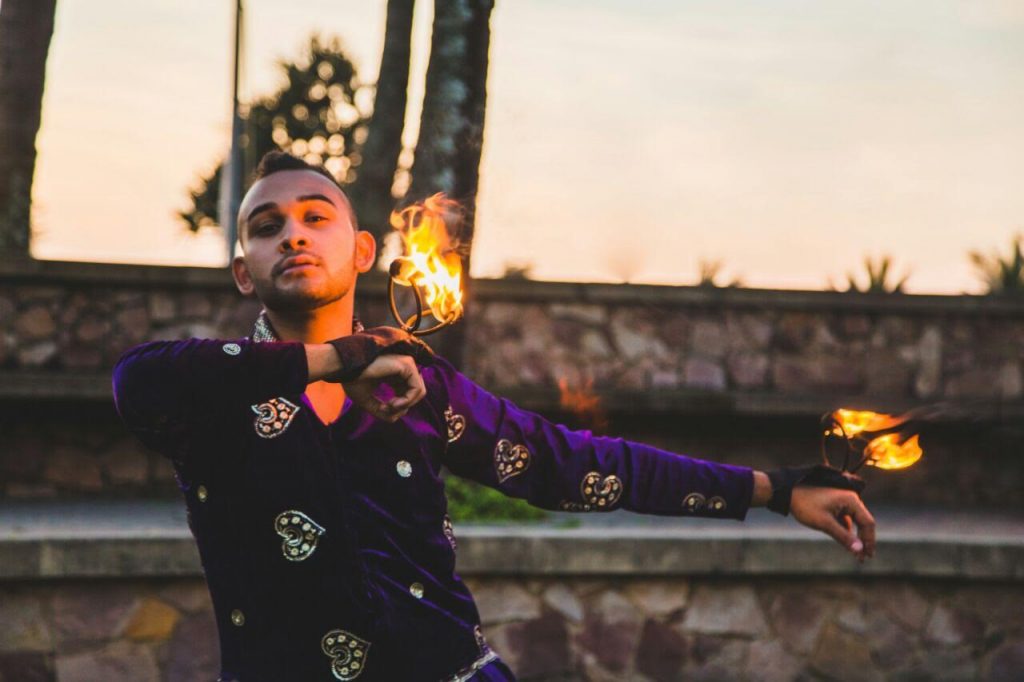 This article is part of an ongoing BG Meet the Dancer series with our friends at Bollyshake, the premier international online portal for Indian dancing.
Born and raised in Durban, South Africa, Sashin Kandhai is a stage and film actor, dance and fashion show choreographer and international stage performer and show anchor. Performing since the age of five, he has trained with the Flatfoot Training Company in contemporary and African contemporary dance styles. Sashin recently relocated to Johannesburg to expand his career as a performing artist.
In Bollywood and classical Indian dance, Sashin has trained with members of the renowned Shiamak Dawar Masterclass and with Dance India Dance judge and Bollywood film choreographer Geeta Kapur. He has worked with A-list Bollywood celebrities like Madhuri Dixit, Ranveer Singh, and Priyanka Chopra. Sashin was the official choreographer at the Miss India South Africa International Pageant and was also a nominee at the Mercury Durban Theatre Awards in 2013 in the best debut actor category. He has performed alongside multiple ZeeTV stars and Bollywood playback singers like Shreya Goshal and Benny Dayal.
Recently, he was named the Eros International and Bollyshake's Bajirao Mastani Ultimate Dance Champion chosen by Priyanka Chopra and Ranveer Singh.
We had the chance to speak to Sashin at BG, and here's what he had to say:
How long have you been dancing? What is your dance background?
I've been dancing since the age of three. It began with an enormous love for Bollywood movies which developed very early in my childhood. I loved watching the actors dance and I would try to recreate what I saw. I loved watch Shammi Kapoor and Amitabh Bachchan, then later Hrithik Roshan and Shahid Kapoor.

I became more serious when I entered high school and started performing in various shows and would always choreograph my own work. In university, I began to work with a variety of dancers and choreographers from around the world just to soak up all the dance knowledge I could get.
Do you perform globally?
My team and I have been performing all over Africa and I have performed in Kerala as well. There are some performances lined up in a few other countries outside Africa for the second half of the year. I'm really excited about that.
What does your creative process look like? Who or what inspires you to create new dances?
I always say to my team that my dancing comes from my emotions. I dance whatever it is I feel. As artists we have to find a connection between our craft and our emotions to allow ourselves to be the best we can be. So I am inspired by anything which makes my choreographic mind start working. I go into studio, lock myself in for a good few hours and channel that inspiration into moving poetry.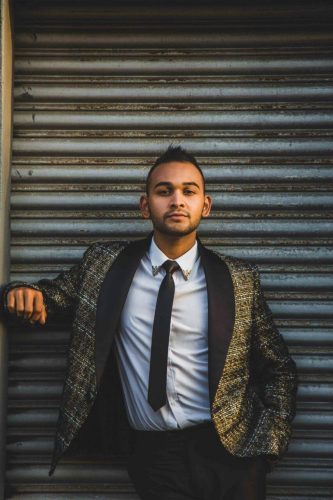 How did the Deewani Mastani video come about? How was it like to win Bollyshake's Bajirao Mastani contest?
I was never a big fan of uploading video clips of my work online and the one time I did, it was the Deewani Mastani video. Bollyshake.com is an online global community for Indian dance –  they give amateur dancers the platform to showcase their talents and be discovered. Bollyshake had seen the video and told me about their competition. My Deewani Mastani dance qualified to the finals. Shortly after, my Pinga video became a sensation when Priyanka Chopra named me her Pinga champion and in the end, Ranveer Singh had named me the ultimate champion. It still feels like a dream and I've gained so much respect from my colleagues and fellow dancers from around the world. It's a magical feeling.
You experiment with dance styles like film, Kathak, contemporary, and hip hop among others. How would you describe that experience?
That experience is incomparable. Being able to mix styles and play with fusion is fantastic purely because of how much creative freedom you have as a dancer and choreographer. Fusion always challenges the body in different ways so that it doesn't become complacent in one style. If you want to survive as a dancer in this business you have to know a bit of everything. You have to be open to learning all the time, so it's very much a practice of assimilation.
What other dance styles intrigue you?
I am obsessed with aerial. I started learning aerial silks 5 months ago and I've become quite the pro if I do say so myself. Everything that is classical Indian dance intrigues me as well. I love and perform Kathak but I would give anything to study and perform styles like Kathakali and Kuchipudi. I am intrigued by any dance style which is indigenous to its people, most often folk styles.
How you try to push yourself in new directions with each new piece?
This year alone I've started doing aerial, fire dancing and mixing Kathak and Bollywood into everything I do. I love a challenge and thus far dancing in heels has been the biggest one. I always strive to be a better dancer than I was yesterday. I get bored very easily so I constantly want to try new things and push my body to do things I never imagined I could do when I was a chubby teenager.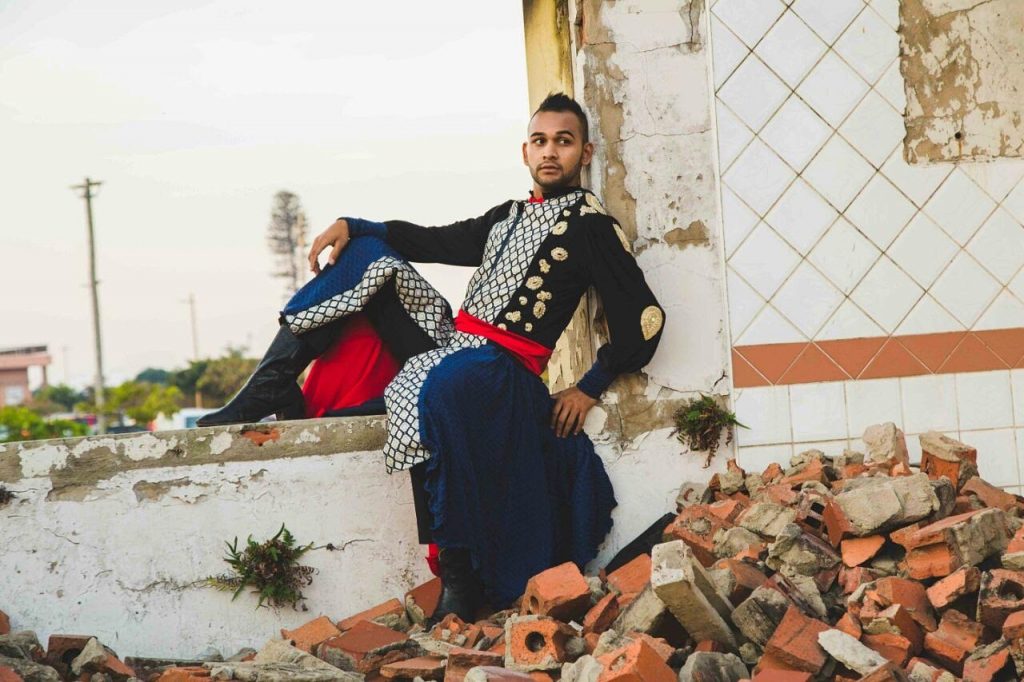 Who are some artists or dancers you follow or love?
Through Bollyshake, I have been able to connect with so many amazing dancers from around the world. I have a few favorites. Rohit Gijare is doing some great work. Naina and Manpreet, Saffat Al Mansoor, Nisha Mahendra. There's so much amazing talent around the world.  My favorite choreographers are Geeta Kapur, Bosco Caesar and Shaimka Davar and my favorite dancers in Bollywood are Madhuri Dixit (no doubt) and Shahid Kapoor.  In South Africa, there are a few artists doing some really amazing work which I admire. Two very enchanting dancers who I really idolize are Tina Kapp and Anna Rodrigues who I work with at Oriental Fire Entertainment.
How have people responded to your work?
I've always received good responses to my work in Durban. My work only began to get global recognition when Priyanka Chopra tweeted me about the Pinga dance and that it was incredible. Since then,  the response to my work has been phenomenal. The love and appreciation is overwhelming at times and I'm constantly having to work harder to impress my fans and not let them down. The audiences I have performed to in the last 6 months alone have been magnificent. I do get hate mail every now and then and some really nasty comments but you can't take the good without the bad and I never take anything to heart. I love doing what I do.
What would you say to aspiring dancers or dance lovers?
Take yourself and your art seriously. Respect your craft and fight for it. I struggled for a long time living in a society where being a dancer wasn't a real job but I never gave up and I never listened to what people said to try and put me down. I had a dream and I fought for it so to aspiring dancers, never stop believing in the beauty of those dreams you have. Quitting is not an option.
What's next for Sashin Kandhai?
Gosh, so much. We are busy! There are lots of exciting shows and travel plans in the pipeline. Potential shows in the UK and more in upper Africa. All I'm working towards however is making my brand and my style of dance a global phenomenon and working with all my favorite dancers from around the world, which I'm planning to do very soon.
Check out Sashin's awesome work on Bollyshake, the premier global online community dedicated to Indian dance! You can also follow Sashin on Facebook, Twitter, Instagram, and YouTube.
About Bollyshake: Bollyshake is the largest platform centered around Indian dance, connecting choreographers, teams, studios and events in over 40 countries (so far)! Their goal is to promote synergy within the dance community, share buzzworthy content and bring unique opportunities for performers from around the world through online competitions and sweepstakes. Join the fun by uploading your dance videos to Bollyshake.com or follow them on social via Facebook, Twitter and Instagram.
---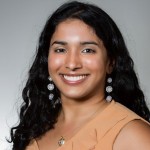 Born in New York and now living in Baltimore, Neena Abraham is the Project/Ad Sales Manager at Brown Girl Magazine. She joined the magazine to work with and befriend inspiring South Asian women as well as stay connected to her culture.