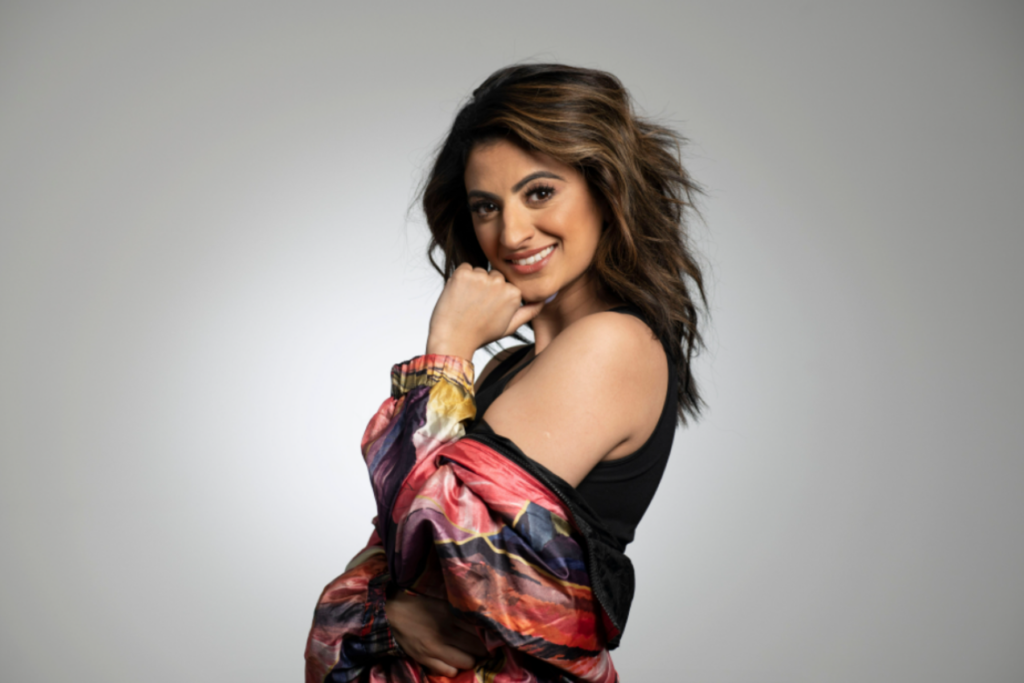 Harpz Kaur, a presenter for the BBC began her journey studying Media Studies at Leeds Trinity and All Saints. She completed a 6-week placement at a community station called Fever FM and was asked to continue. Kaur ended up working and having her own show for six years! She was spotted by someone within the BBC and ended up going to London for a meeting. The rest is history as she is now very well known as being a presenter on the BBC.
Kaur started the interview by filling me in on her roles and responsibilities at the BBC.
I present the Weekday Breakfast Show on BBC Asian Network. Monday-Friday, 7-11 a.m. It entails lots of fun stuff! Great music, exciting guests, features for our listeners to get involved with and lots of energy from me!
View this post on Instagram
She moved on to talking about her work at the BBC Children's and Saturday Mash-Up.
CBBC is an amazing platform to help me kick start my career in TV. I loved watching Kids TV when I was younger. To be able to say I now have my OWN show on CBBC for kids to wake up to on a Saturday morning — is sometimes still surreal. You don't 'need' to be a child to watch Saturday Mashup, it's fun for everyone to enjoy! Lots of guests, games, cartoons, competitions and SLIME! What more can you ask for hey!
Additionally, Kaur filled me in on the campaigns she is currently a part of. She is an ambassador for The Dream Big Desi Women Campaign — supported by the ECB (English Cricket Board). In her own words, "It's an incredibly exciting project to be a part of. It's a scheme to help children gain skills and confidence through the game of cricket!"
Above all, I thought it would be fun for Kaur to describe her job to individuals who may not know about it.
I'm a walking talking machine! I wake up at 4 a.m. to help wake the nation through the Radio! I then help kids wake up on a Saturday morning with some fun stuff on the Telly! It's a crazy rush of adrenaline — six days a week.
Kaur is a huge fan of music. For instance, she has interviewed many musical guests for the BBC. It was fun asking her what she was a fan of growing up.
Tough question, because I have far too many! I listen to all sorts of genres which make it even harder. From Bollywood to Bhangra. And Grime to Garage! Anything that gets me going or wakes me up on a morning — is an influence!
Additionally, Kaur has interviewed many individuals across the South Asian diaspora. She elaborated on her favorite interview.
I think for me, it has to be Gurdas Maan. He's an icon within the panjabi music industry and will forever be known as a legend. But to have him in the studio, and to be sat in his presence, listening to him have several conversations and hearing those words of wisdom, was a once in a lifetime experience. I played a little game with him on my show, where I asked him to freestyle over one of my favourite R&B tunes — Usher, U Remind Me. And he created magic within just a few seconds — in ONE take. It was a moment to cherish.
In conclusion, Kaur believes that an individual must have tough skin in this industry to deal with adversity. "Nothing ever comes easy. But I guess it's how you come back from it that matters." In terms of aspirations, Kaur hopes to interview bigger guests like Amitabh Bachan to learn what it is like to live in his shoes. She also hopes to launch another dance tour on "Strictly Come Dancing."
Lastly, as Kaur and I are in similar fields, I thought it was only fitting to ask her for some advice. She happily provided these last-minute words of wisdom.
Make sure you know them well enough — to be able to sit in a room without a script. When you're really invested in a particular conversation or guest, you should already know what you want to ask. Try and remember to get the answers to things you would love to know as a viewer or listener. Because if you want to know, it's probably a great question!
Photo courtesy of BBC Pictures