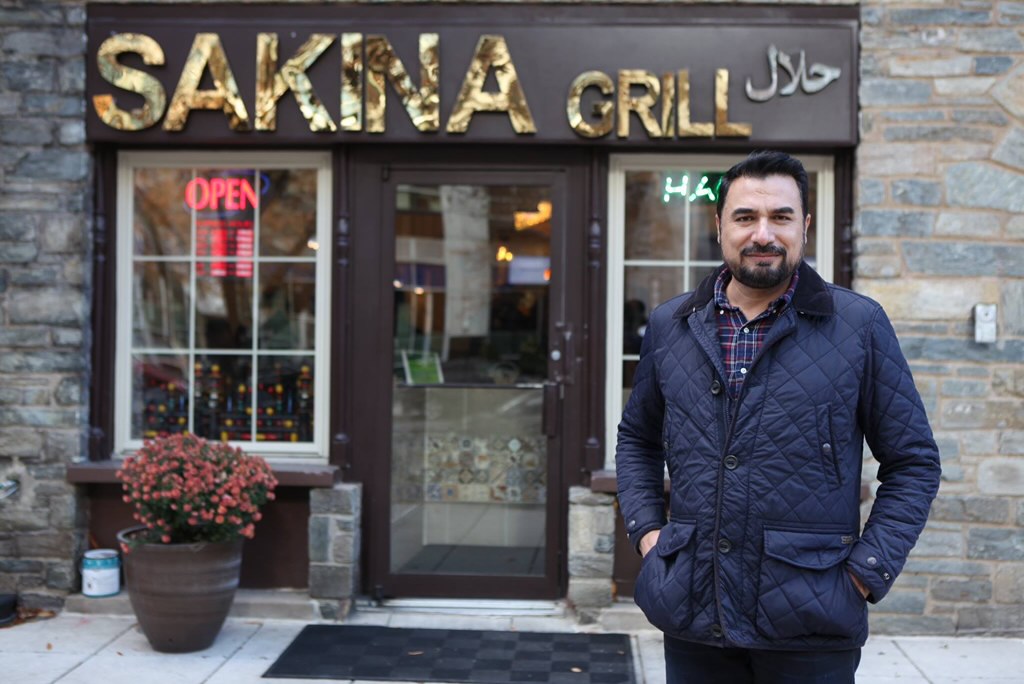 The world came together and donated thousands of dollars when Kazi Mannan, the man who feeds the homeless and hungry 80 meals a day, did not have enough money to feed himself. Through the power of the internet and GoFundMe, people raised over $330,000 in less than a month to support Mannan's business and mission to feed the hungry, even though the initial goal was to raise $250,000. 
In conversation with Brown Girl Magazine, Mannan, the owner of Sakina Halal Grill, said that he had closed the GoFundMe fundraiser when his fundraising goal was reached, but people requested him to open it again so they could further donate and be a part of his wonderful initiative.
Sakina Halal Grill, a Pakistani restaurant situated just a few blocks from the White House, caters to people from all walks of life. With a few dollars in his pocket, Mannan came from Pakistan to the U.S. in 1996. From working at a gas station to owning a successful limousine business, Mannan is familiar with the ups and downs of life. After suffering a terrible loss in the real estate business during the recession of 2008, he decided to turn his passion for food into his income. 
His biggest motivation came from his friends and family, who always complimented his cooking and pushed him to earn through his natural talent. When the business started to flourish, he started looking for a new purpose in his life.
"Now that I was able to financially support my family and make sure everyone is living a well-settled life, I started looking for a new purpose in life. Then, it occurred to me to use my privilege to give back to the society."
According to Mannan, life's greatest purpose lies in helping others. So when the opportunity presented itself, he dove right in and started providing free food to those who need it.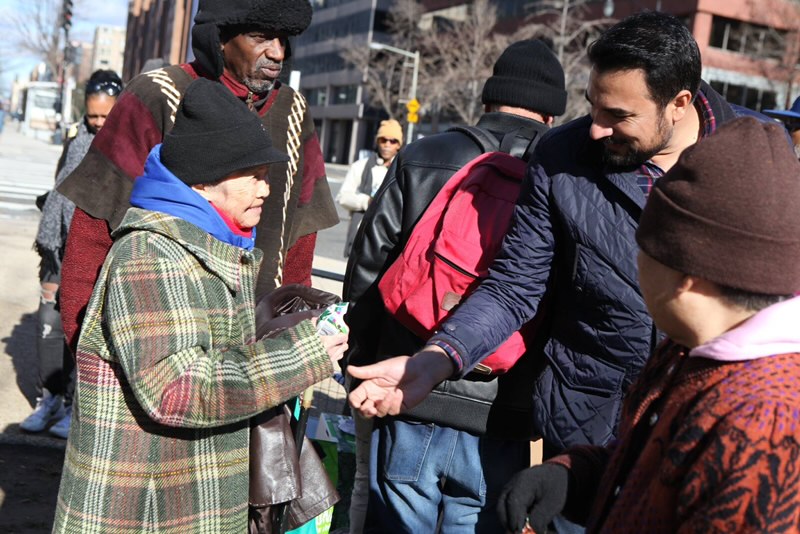 While talking about his restaurant and the service he provides, Mannan stressed the importance of integrity.
"Even though there are many other organizations that provide free food to the hungry, once a person is homeless, they are suddenly restricted to enter the premises of a restaurant and experience fine dining," he stated.
Manan emphasized that one of the greatest evils of our society is to judge people based on their clothing. Thus, he wants everyone to feel like a guest and be treated equally when they enter his restaurant, whether they are paying or not. They just have to say the word at the counter, and he makes sure they are served with dignity.
The COVID-19 pandemic has hurt all businesses, but perhaps the hospitality industry has suffered the most. Sakina Halal Grill was not immune to COVID-19's impact, either. The restaurant, known for South Asian cuisine among government employees and tourists, found itself close to the brink of shutdown amidst the COVID-19. 
Sakina was completely closed from March to early July, when there was a surge in cases in the country and stay-at-home orders were in place. Even after it reopened in the summer, there were few to no customers, forcing Mannan to let most of his employees go. Despite making multiple efforts to keep his business afloat, Mannan had decided to close the restaurant permanently, when one of his friends suggested the idea of starting a GoFundMe. 
"When I told my friend I have never asked anyone for money before, he said, 'You have been working hard for six years and have managed to help plenty of people. Let people come to your help now,'" he said.
Having already given up, Mannan expected little to come out of the GoFundMe. To his surprise, the initial goal was reached within a matter of weeks.
"My dreams are being fulfilled. God has given me this opportunity to feed others, and I am excited to continue my journey!" he exclaimed.
When requested to continue the fundraiser, Mannan decided to set the money aside to open a foundation. This foundation will provide funding and training to other restaurants to follow a similar business model. A free meal to the hungry costs him $9, which he is easily able to cover through what he charges his paying guests. According to Mannan, a restaurant is an ideal place to feed the hungry, since food is ready around the clock.
Mannan is a strong believer in giving back to society. He does not believe in judging people or questioning anyone who comes in and tells him they cannot pay. His goal in life is now to spread awareness about his initiative and train more restaurants to do the same. One day, Mannan hopes to go back to his home country of Pakistan and encourage the restaurants over there to offer similar services.