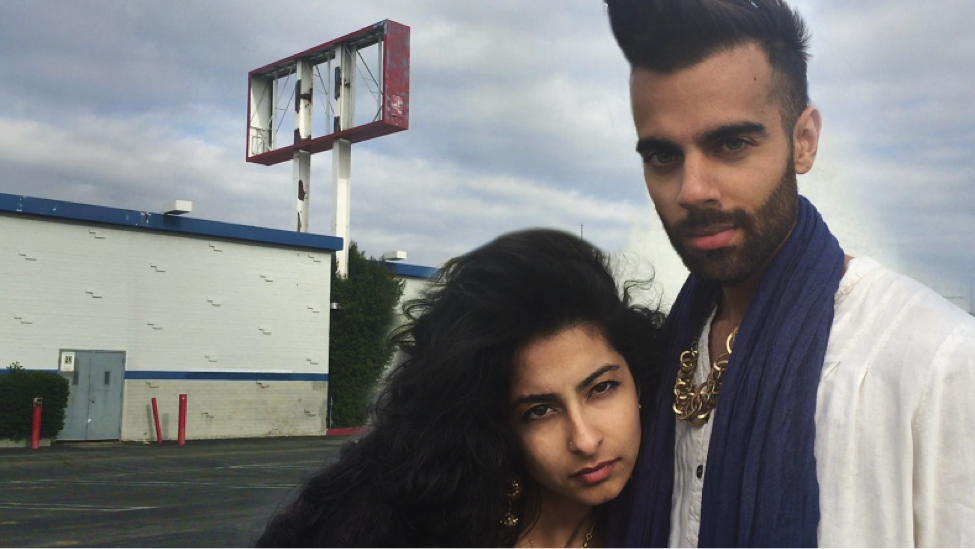 by Abha Rai 
Yo, Namaste. Meet the stars from the famous Pinky & Rupesh YouTube series under the channel KrishnaTheKumar. The series looks at the lives of two foreign exchange students, Pinky (Kausar Mohammed) and Rupesh (Krishna Kumar), who are learning to embrace the American culture. They are the newest, hippest, and coolest dynamic duo to address all types of stereotypes common among South Asians through their latest video, "Namaste."
Check out their full-length video here:
Here's what they had to say to us in their Fast Five interview.
What is the real inspiration behind the "Pinky & Rupesh" series? Do you have a background in acting?
When we first met in college at UCLA, our humor clicked so well off the bat. Thinking of the backgrounds that we came from, we thought it would be fun to create characters who examine the American college student life style through the eyes of South Asian foreign exchange students. It's comical to watch someone else explore a culture you know so well because it can bring up issues that you didn't even realize might be issues to other people (e.g. dining hall food and co-ed bathrooms). In that sense, we just wanted to be able to point out how flabbergasted our parents might be if they came to learn about what people really wear on Halloween in college.

And yes, we have both studied acting at UCLA, as well as trained with other schools in Los Angeles.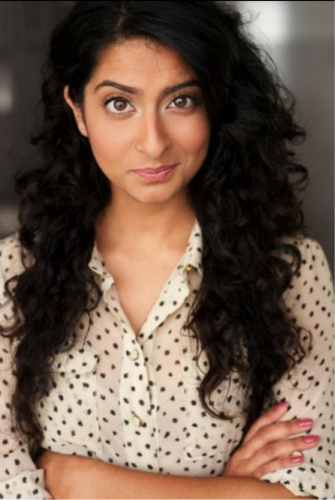 "Namaste" has been a great way to discuss the stereotypes associated with the brown population. How successful do you think you have been in overthrowing these stereotypes?
Realistically, we know one video isn't going to overthrow years and years of stereotypes and insults. However, we do feel as though it's given us a vehicle of expressing our own experiences in hopes that we present a voice that others can rally behind. Creating a strong community is a part of rising above these stereotypes and we hope this song contributes to the cause.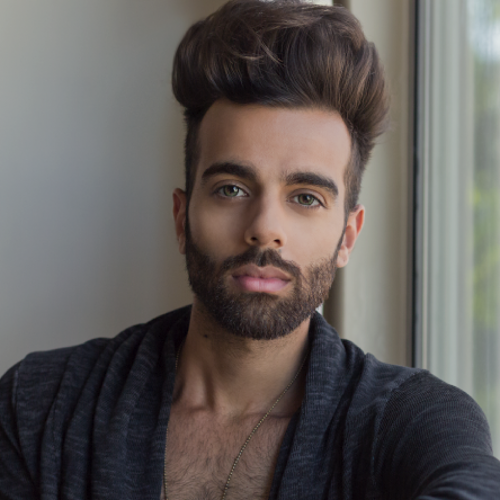 Who do you draw your inspiration from as artists? Who is your favorite band(s), singer(s)? I know Mohammed loves SRK, what elements of him do you intend to depict in your series?
BEYONCÉ. Beyoncé is a huge inspiration! We like the values she stands for, how she knows and intelligently markets herself, and how while being a popular artist she has an awe-inspiring artistic and creative message to all her work that makes her, quite simply, a movement. She's a baby momma, businesswoman, and all around bawss.

In regards to SRK, he's such an incredibly talented actor. So much of our childhood was spent wishing we could dance on top of trains like him in 'Dil Se.'

(Kausar is also madly in love with Shakira. From her dance moves to her unique voice, there's no one else like her.)
What are your upcoming projects for the year?
We are working towards our Pinky & Rupesh characters growing and becoming strong voices in the digital world.
They've already had some hilarious adventures that you can watch here:
http://www.youtube.com/playlist?list=PLByJFj2_DtxvEMUog5rSFZRoy0hm43EqB.
One long-term project we are developing is a crowd-funded, dramedy web series that sheds light on the modern dating scene. South Asian representation in this genre is relatively scarce in American media, so we're changing that with the series. In fact, the first episode is already out:
What are your long-term plans for yourselves and for the series that you run?
The first love for both of us is acting. We get to do that now with YouTube, but the ultimate goal would be taking that to another level. Living in Los Angeles, we see how there is always a need for fresh, new content on the big screen and TV—and we look forward to providing some of that, not just through acting, but also sharing our writing and story ideas.
You can follow Kausar Mohammed's Twitter and Instagram, Krishna Kumar's Twitter and Instagram, or their YouTube channel.
---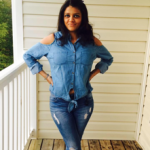 Abha Rai is a social worker and a doctoral student at the University of Georgia, Athens who works on domestic violence issues with South Asian immigrant women in the United States. She identifies herself as a women's rights activist and a feminist. She has been passionate about social work since high school. She loves to travel, try out new food and is a fitness freak. On a free day, she loves to sip coffee, write her heart out and go out for a nice long run.