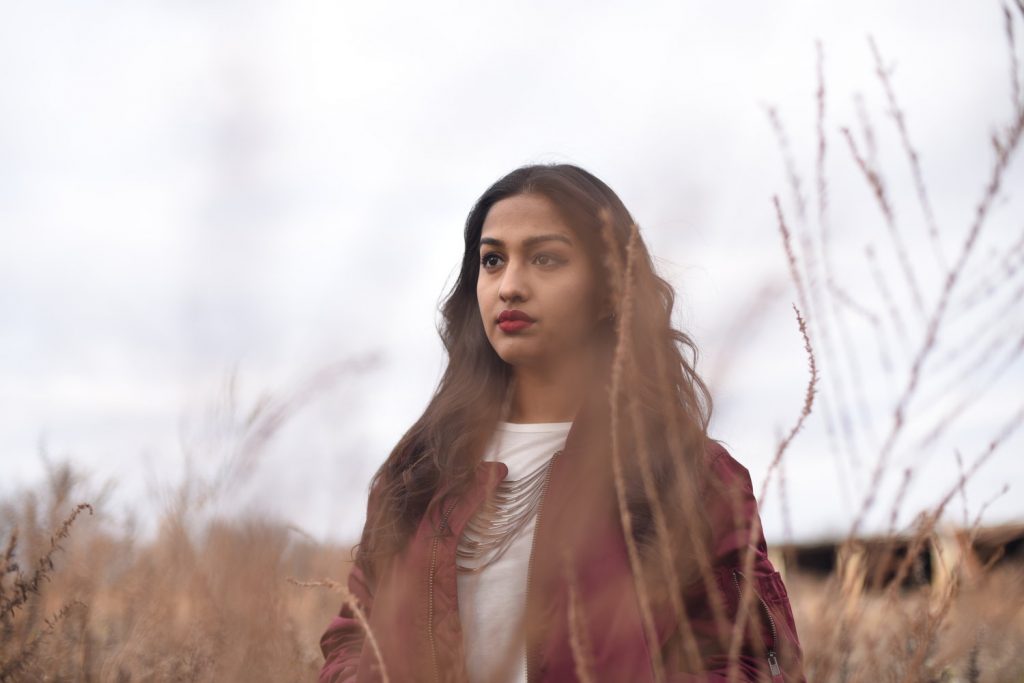 This post was originally posted on Shakti Collaborative and republished here with permission. 
Meet Rianjali Bhowmick, a singer / songwriter who transitioned to music from social work just 2.5 years ago after being discovered by A.R. Rahman. Rianjali has worked on multiple projects under his direction, such as the Netflix Original documentary Daughters of Destiny, and Sridevi's Bollywood film MOM. Her most recent achievements include being Oscar Shortlisted for best Original Song from the movie Lake Of Fire, Television Academy Award winner with her team for Daughters of Destiny, and finally, her work for film Love Sonia directed by the producer of Life of Pi, in which she penned lyrics for the original song of the movie.
Rianjali's debut single Make You Mine (which was just released February 15th!) from her upcoming EP, Home, is the culmination of years of words and melodies she's been holding onto until this very moment. A sparse, acoustic production accompanies heartfelt lyrics that are made more powerful by their simplicity.  Amidst an ever-changing, fast moving world, Make You Mine forces you to slow down and really take in the beauty of the song. Read on to learn more about her story.
The Beginning
"I was born in New York, and actually got sent back to India when I was around 15 months old. This was back in 1990 where it was kind of hard to find a babysitter and finances were difficult for my parents. My mom was finishing up nursing school, and my brother was just five years old at the time.
My grandparents lived in Delhi and they volunteered to take care of me. I ended up staying in India until I was about five years old. A lot of people think that I may not remember those years, but those are some of the years I remember the most. Being in India was a completely different environment compared to the US."

"Once I came back to the US, I absolutely hated it. In India I was treated like a princess and everyone in the neighborhood knew that my parents weren't here so they'd just spoil the crap out of me! Coming back to the States, I didn't really know my parents or my brother. I had a difficult time adjusting but looking back now, I'm so glad I had the experience of living in India. Many Indian kids spend their summers in India visiting family and hating it because it's so hot and boring. But for me, the family I had in India created such a loving environment that none of the other things bothered me.
Jumping back and forth between India and the States also gave me a good understanding of how India has evolved from the 90s to today. I think there are a lot of identity crises happening within our generation – everyone's trying to grasp on to their roots and figure out where it is that they really came from. But I think that realization came to me early given that I spent my first couple years there."
"I started singing when I was around six years old. My dad is a pretty popular Bengali folk singer, but he never pressured me into music.  The story that I always tell is when I was six years old taking a bath, I was just singing his songs to myself and playing with my rubber duckies, when my dad heard me and burst into the bathroom. He couldn't believe I was singing these songs front to back with no training, and he asked, "Wait, do you like singing? How did you learn these?" I was so embarrassed, but I told him I'd just heard him sing and picked them up myself. "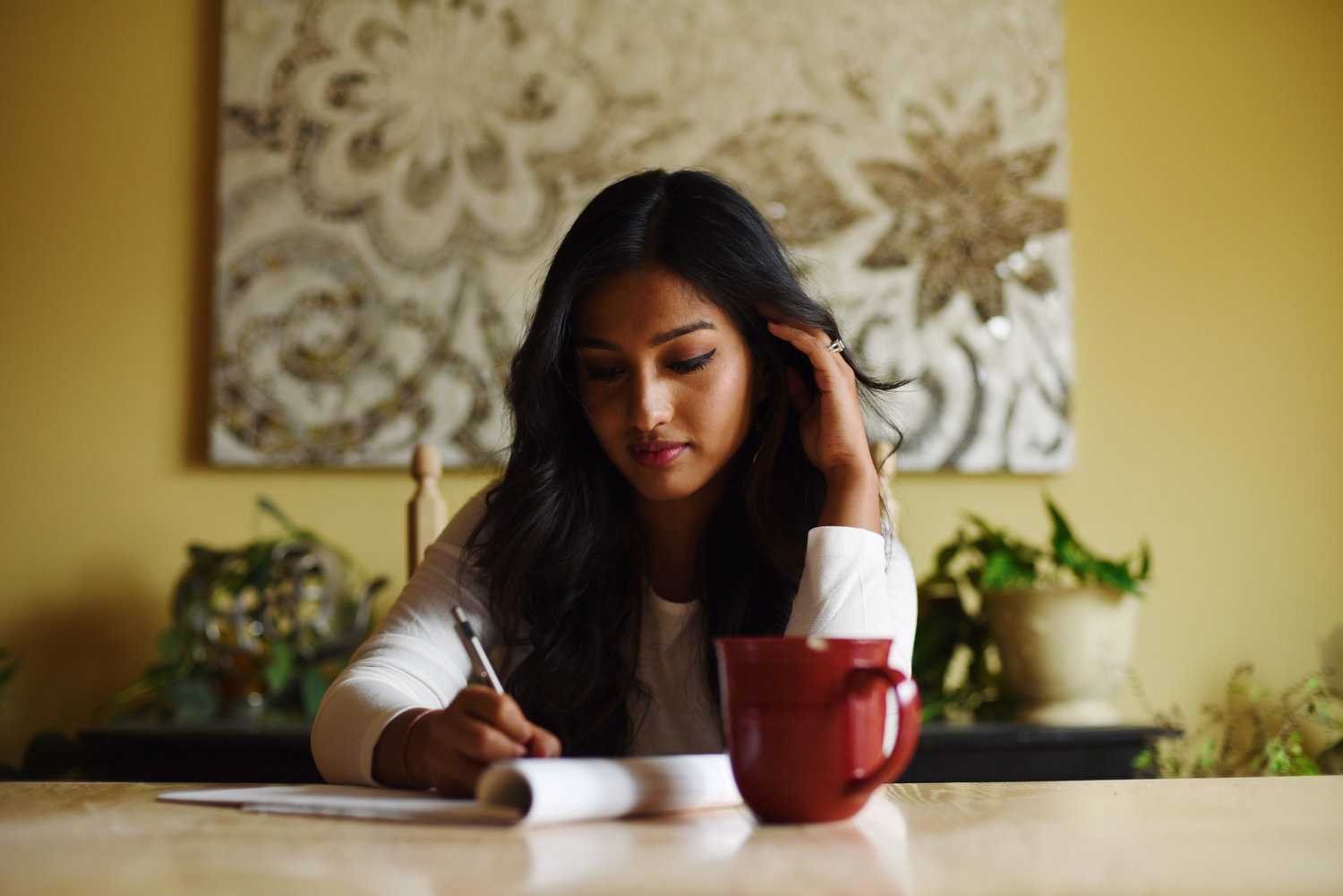 "That moment started a conversation between us of whether I wanted to formally learn music. I started taking classical Indian music classes and then picked up the guitar when I was 14 or 15 years old. I went to LaGuardia High School of Music & Art and Performing Arts, which really changed my life. It was a very tough school where we were surrounded by all kinds of music and had to learn so many styles. It was there where I really picked up some of my American music influence, but even at this point, I never thought of music actually becoming my career.
My mom was a nurse practitioner in psychiatry, so I started following in her footsteps by preparing for med school. I went to Stony Brook University for undergrad and minored in music to keep it going, but my primary focus was my psychology degree. I then went to The City College of New York to pursue my master's in psychology and started working.
All this time I'd mostly been singing at various Indian cultural events through my parents' network of friends, and in college, but it was never anything serious. As I grew older, I started to weave in American music into my performances and our family friends never really appreciated it. They would complain about how I used to sing Bengali songs so nicely a few years ago, and how they didn't know what had changed in me to start incorporating American elements. So that's what my musical experience was like at the onset."
"My brother was part of a fraternity in college, and he introduced me to one of his friends in his frat who also had a passion for music. His parents were really supportive and had built a makeshift recording studio in his house.
A couple years after I first met my brother's friend, we ended up writing a song together and put it on SoundCloud. There was really nothing to it and we just wrote it off as a one-off project and moved on. It turned out that his family had known A.R Rahman for over 15 years, but he had never told us out of a matter of privacy. One day, he called me out of the blue and asked me if I was free the next day because A.R. Rahman wanted to meet me! A.R. had apparently asked my brother's friend if he had worked on any new music lately, so he showed him our SoundCloud track. A.R. then asked him who the female vocalist was.
I didn't believe my brother's friend until I actually walked into the room and met A.R., because I literally had no idea what was going on. We hit it off in the first 20 minutes and ended up spending the whole day together. It was literally like a scene out of a movie, just so cool."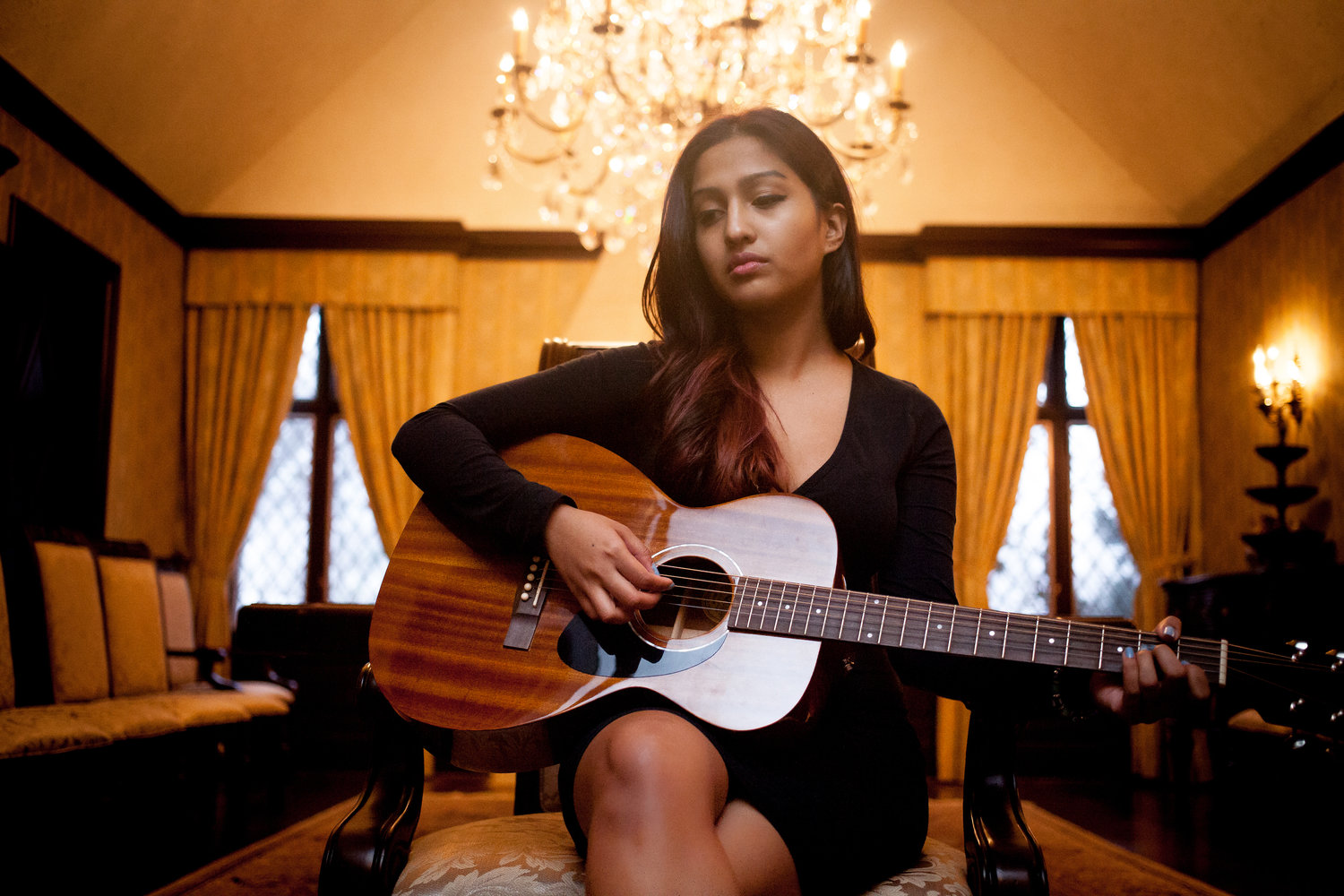 "At the end of the day, A.R. asked me to come to India and work for him. And trust me, that took me completely by surprise. A lot of people work their whole lives for this kind of moment, but this had just come to me all of a sudden. I thought about the opportunity for a while, and even though I'm not a risk taker, it really came down to knowing that I would probably regret passing up on this later on in my life. I had my master's degree and knew I could come back to the States to find work here if it didn't work out. And really, if A.R. Rahman asks you to come work for him, you can't say no!
I always ask myself what A.R. saw in me since there are so many talented people out there. He told me he saw my talent, but more than that, he connected with me as a person. He is very used to people bombarding him with their demos, always asking for something or trying to get recognized. But with me, I never came across as a typical fan girl. I'm obviously a huge fan of his, but that whole day was about me having a genuine conversation and talking to him like a real person. And I think he really appreciated that."
"Prior to meeting A.R., I legit thought I would be volunteering my music services on the side my whole life. I had always thought about putting an album out if I had the time and extra money, but working in India was the real stuff. I landed in India having never previously walked into a real recording studio. This was no internship – I had to learn how to use all the equipment from ground zero. There was no testing ground as everything we were doing was going into production. I remember thinking "holy crap, this is what I'm going to get paid to do every day?!?"
A.R. really challenged me to learn quickly on the job. It was hard, but I appreciated it so much. A.R. would put me on back to back projects and just see if I'd sink or swim, and I had to rise to the challenge. There were times when I probably didn't sleep for two or three days, but I was working on some of the most satisfying stuff I'd ever done.
The people I worked with in India were counting on me to do my job, and my credentials didn't matter to them as long as I could get the job done. I taught myself how to compose and nobody questioned my background since A.R. vouched for me."