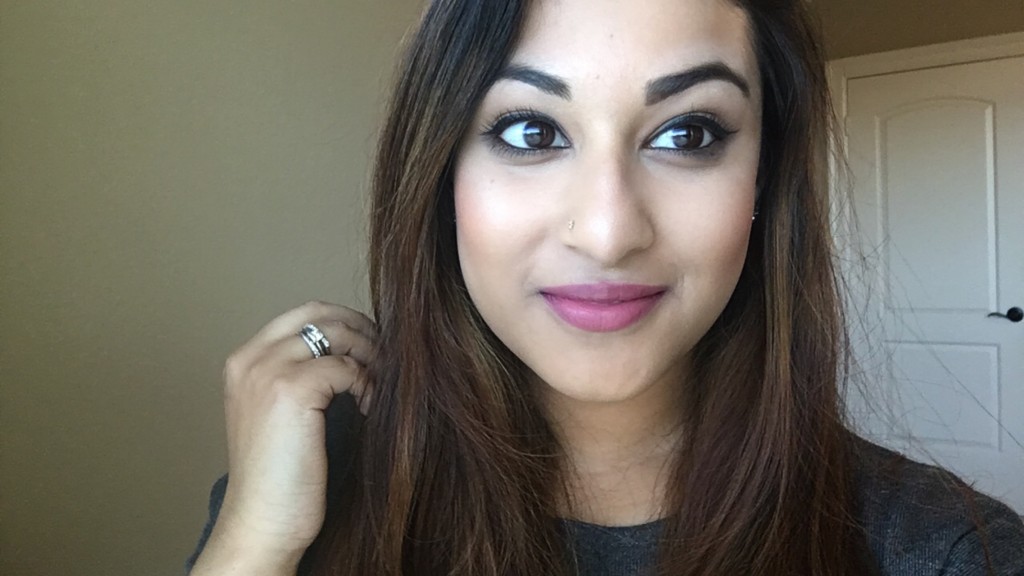 Born just outside of Los Angeles and soon after shifting to New York (I still hold that against my parents), I have grown up primarily in the suburbs of New York along the Hudson Valley. Despite the fact that I was deeply rooted in the Bangladeshi culture that I was raised in, the amount of South Asian girlfriends I had was almost non-existent for the majority of my life.
I was that seven-year-old who memorized and practiced every step of 'Nimbooda' at home, and also the girl who spent hours watching and discussing "Freaky Friday" with all my friends at school. For the longest time, I felt that my life required an obligatory separation of my dual self-image. It led me to avoid inviting friends over because I was embarrassed about my wall of magazine cut-outs of favorite Bollywood stars and movies. It wasn't until later in high school that I built long-lasting friendships with fellow South Asian girls who taught me (without even realizing it) that in order to be a South Asian-American, adopting both South Asian and American cultures was not just acceptable but also far from an anomaly.
Over time, I steadily loosened the restraints I had so carefully kept restricted behind closed doors of my home and in the pages of my diary. To my bewilderment, my non-South Asian friends had accepted me in ways that I had never even imagined. That marked the beginning of the journey of self-realization for me, and since then I have never looked back.
Retrospectively, I am now aware that times were different then. As young, first generation Americans we initially try relentlessly to be a part of the dominant mainstream culture and, at times, that comes with the cost of losing the culture of our forefathers. I wish I had a medium such as Brown Girl Magazine when I was a young girl. I wish someone told me it was okay for me to be obsessed with Hindi movies, to see the beauty in an arranged marriage, to dream of a family like those depicted in Sooraj Barjatya movies.
Growing up, I always had an undisclosed dream of going to school to be a journalist, pack up my bags for Mumbai and write for Filmfare Magazine (I used to religiously read them every month). Unfortunately, that did not happen, but it is evident that Brown Girl Magazine has played a part in giving me the chance to fulfill that dream I had once upon a time.
Towards the end of my time at Stony Brook University (where I received my Bachelors in Psychology), with the will of God, I had finally had a taste of my own slice of the Bollywood cake. I met my best friend, complete "Vivah" style. Getting married at 21 years old, uprooting my life to Texas and living amongst my in-laws holds true testimony to the reality I had grappled with as a young girl. These last three years of marriage discerned how content I was as a wife, as a daughter and a daughter-in-law, I appreciated and accepted myself for who I really am. I am also in deep gratitude for my husband who embraces and adores the "fob" side of me instead of mocking it. He pushes me to be a better person and inspires me to stay true to who I am. As a result of his insistence, I have taken the leap to speak my mind as a writer of Brown Girl Magazine whilst currently pursuing my Masters of Public Health in Healthcare Management.
I hope to reach out and connect with women and girls all over who tackle self-actualization and self-image issues through my writing. I want them to know that they are not alone; there are many people out there who can help alleviate inner hindrances whether they are family, friends or even a public channel such as Brown Girl Magazine.
Fun Facts About Me:
I spend way too much time on Netflix & Hulu.
The one thing that can turn a bad day into a good one is a cheeseburger.
I am extremely close to my family so moving to Texas was one of the hardest things I have had to do.
I still cry my eyes out every time I say bye to my mom.
I don't have any specific career passions, and I am totally okay with that.
I've lost count of how many parties/weddings I've performed at over the years.
I currently have baby fever.
Follow Zaynah Arefin on Twitter to keep up with all her future BG articles!