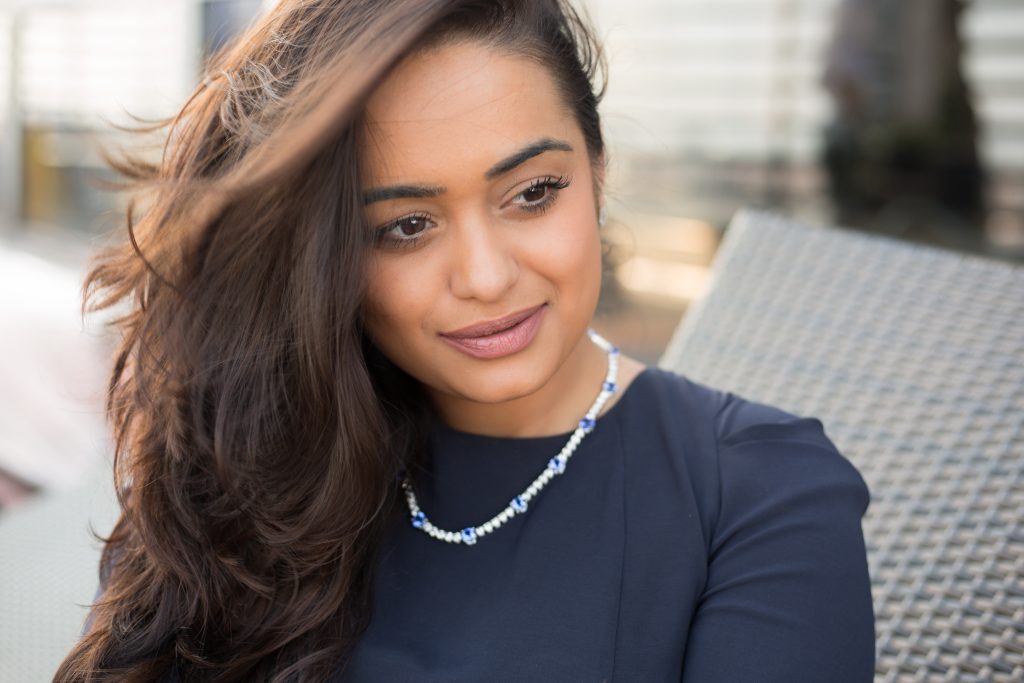 What's more cliché than updating your five-plus-year "meet the staff" bio than updating it at the start of a new year? Nothing, really. Well, I guess that's why they say: Clichés exist and are (very) hard to avoid.
Starting another year as managing editor at Brown Girl Magazine is always a good feeling. Now an everyday part of my life, the magazine, its writers, editors, managers, friends, and supporters, we make a difference in our own special way. Through honest stories and profiles, we tackle hard-hitting issues and highlight those doing something out of the ordinary. We will continue to grow our community and platform to empower young South Asian women until they are empowered, and that could take a while.
But more about me, and less about Brown Girl; at 25-years-old, I think I've figured out who and what I want to be when I grow up. If you read below, I concluded my earlier bio in the hopes of going to law school. A Masters in Public Policy happened, but a law degree didn't happen, because, well, the writing thing continued. As the content manager at ZEE TV for India.com, I write and edit news and stories for South Asians living in North America. I also enjoy watching daily super dramatic soaps (not really, though) and Bollywood songs playing on the big screen TVs at work (lol), not to mention the occasional cup of chai and samosa deliveries.
It's hard not to find myself scrolling through all kinds of social media on my down time, and flipping the pages of the world wide web for more stories to share, read and write. With New York City on my side, a couple of dreams, a glass of wine, an awesome group of friends, family, and supporters, I am just figuring it out as I go.
Over the past couple of years, I've had the privilege of meeting creative and established people who've become role models and mentors in the community. I've also learned to see the world through the eyes of a news reporter, a photographer, a blogger, a wannabe fashionista, a feminist, a sister, daughter, an editor and a friend. From all of it, I learned, different views make for unique stories. Until I can write my story, I am just a woman with a pen, aka my Apple Mac book, and the power to make a statement through words.
[Follow me on Twitter and LinkedIn, or send me an email at Trisha.Sakhuja@0mq.349.myftpupload.com]
---
Trisha Sakhuja, raised in Queens, New York is a senior at Stony Brook University and will continue her studies by pursuing a Masters in Public Policy. She is a Political Science major, with a double minor in Journalism and Gender and Women Studies. After graduation, she aspires to go to law school and hopes to work as the lawyer at a media company.
It has been a growing passion to intertwine her Indian heritage into her American-way of life, and what better way to implement it than to write for vibrant South Asian women all over the nation. Growing up in India for the first five years of life and later moving to the states has instilled her with true 'desi' flavor, but it has also given her the power to mold herself into a strong and independent young South Asian American woman. She went from speaking English with a thick accent to conversing fluently; and then tracing back to her mother tongue roots in Hindi, but this time to perfect it. Her favorite past-times ranges from watching movies, listening to hip-hop music and shopping for shoes and makeup. Becoming an Indian classical dancer will always be a dream till she finds the time to pursue it seriously, but tapping to Bollywood beats comes naturally.
Trisha has played an active role in the South Asian Student Alliance since her freshman year at SBU and held the chair of the vice presidency her junior year. They not only brought light to their culture, dance, movies, food, and charity organizations but also collaborated with many other non-South Asian alliances on campus. She is also very proud to break cultural barriers to become the first Indian-Hindu sister of Sigma Delta Tau, a distinguished Jewish sorority, at the Beta Phi chapter.
In the future, Trisha sees herself backpacking amongst the valleys of India, exploring the hidden temples, and chanting to the Gods as the sun rises along the horizon. Her zeal for learning about her country will always be one of the reasons she will never stop striving to be a better writer and student.
As for now, she is living up her last year as an undergraduate with her good friends and family, studying for the LSATs, interning for the school newspaper, and most of all, thrilled to become the newest staff member of Brown Girl Magazine.