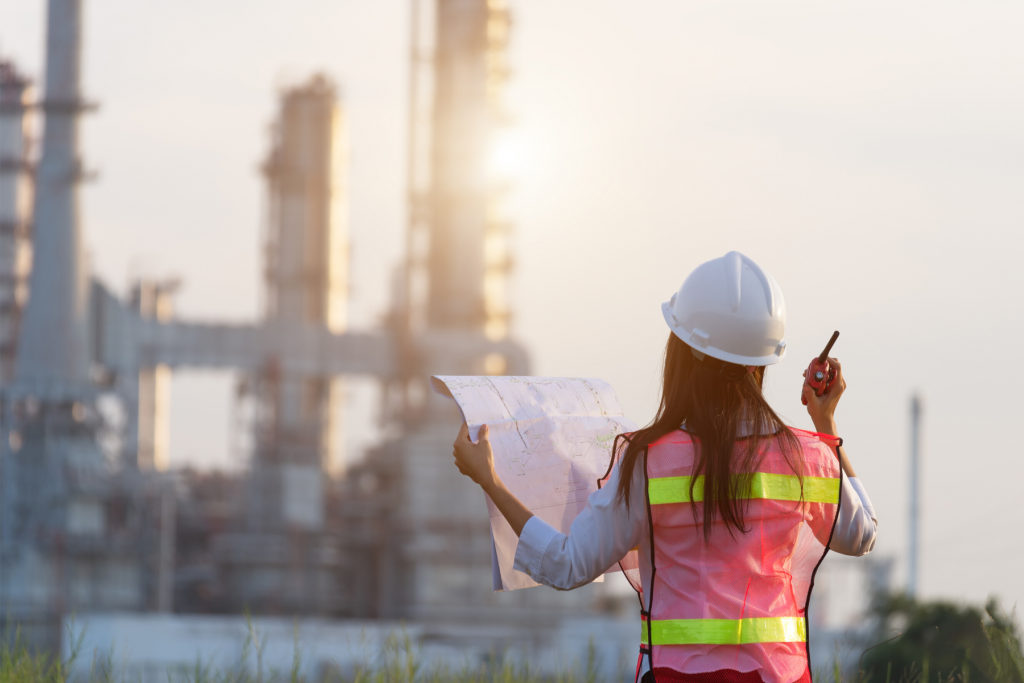 Becoming an engineer…it's what many brown boys are taught to be. But are young brown girls encouraged in the same way?
Meet Melissa Ahmed. She runs a start-up consultancy company, Techwuman, which helps to promote gender diversity in the science, technology, engineering, and mathematics sector (STEM), as well as offering support to young people.
Despite growing up with an engineer in the family, Ahmed had no female role models going into her career.
Dad has been in aviation in ground operations and aircraft dispatch for over 25 years and hearing him talk about the technical aspects of his job spurred me on to do aeronautical engineering at university. My grandad is a mechanical engineer, with experience in many different sectors working as the Parliament Engineer before he retired.
View this post on Instagram
These early glimpses led Ahmed to later study design engineering at her university.
When I was at university, I didn't have a role model. That's really what Techwuman is about. I loved what I was doing but there was no one there to guide me on what courses or path I could take. Since graduating, I have been a role model for females and young entrepreneurs at university, delivering motivational talks, sharing my experiences and providing guidance.
The lack of women (particularly South Asians) on her course, spurred Ahmed on to create her own company to guide young women into less conventional roles.
Engineering is often seen as an impractical skill, not suitable for young brown women but Techwuman aims to change that stereotype, by showing the different avenues that engineering can lead you down from design and mechanical to civil and chemical.
Ahmed was lucky enough to have multiple work experience placements, including at a cement factory in Sri Lanka, which gave her a good insight into an engineering career. But not everyone has that opportunity. Techwuman aims to fill that gap, by bringing career awareness to children at an early age, with a STEM support scheme.
We hold activity days at primary schools. Our STEM ambassadors start by explaining what STEM means, and then we put together a series of fun, practical activities for the children, which vary depending on their ages. It's a great way to identify children with a natural affinity to these subjects who have the potential to embark on STEM careers in the future.
View this post on Instagram
The activities are designed to fit in with the class curriculum and the age groups of a class. While the youngest kids might just be looking at things that sink and float, older children might be trying to land an egg with a parachute without breaking it.
The key is that we go in at a young age to maintain the interest children have in STEM subjects as research shows that interest diminishes as children get older. This way, they already have an idea of what kind of career they would like when they're choosing their higher education subjects for GCSEs and A-Levels. We want to promote STEM as a viable career, and not just through university but through apprenticeships too making it available to children with different learning styles.
Techwuman's aim is simple—to increase diversity and promote gender equality in STEM careers. The ambassadors are a mixture of men and women,  of differing ages with diverse backgrounds. Being a Techwuman STEM Ambassador provides the opportunity to go into schools and talk about one's experiences, becoming a role model for the next generation.
Ahmed is keen to promote what she learned through her hard work at university and in her funded project, where she was able to marry together the creative and technical.
I didn't realise how many career paths there were in engineering. So now I want to explain the different faces of engineering to young girls, so that they know all the different options. It's so important to know what you like—it makes it easier to find a career you'll love.
As well as a lack of role models, Ahmed also had to contend with engineering being a typically male-dominated sector.
Having inputs from both males and females brings different perspectives to a project as it creates better ideas and enables problems to be solved more efficiently. It's important to break the stereotype and raise awareness about what engineering actually is, so that more parents encourage their daughters into the sector, and more women feel empowered to join it. We're moving in the right direction, but there's definitely more work required to achieve gender parity.
Techwuman is always on the lookout for new STEM Ambassadors at different stages of their career or education be it undergraduates, postgraduates or fully qualified professionals. The Techwuman STEM Ambassador programme is designed to train people from the STEM industry to 'give back' to the industry by being role models. They can share their career pathways and knowledge to the next generation.
My best piece of advice to young people is to research all the opportunities you possibly can. Get as much experience as you can to find out what  you like and what you prefer not to do. Always go with something that you like doing – if you're passionate, you'll succeed.
Learn more about Techwuman or connect with Melissa via LinkedIn or on Instagram.