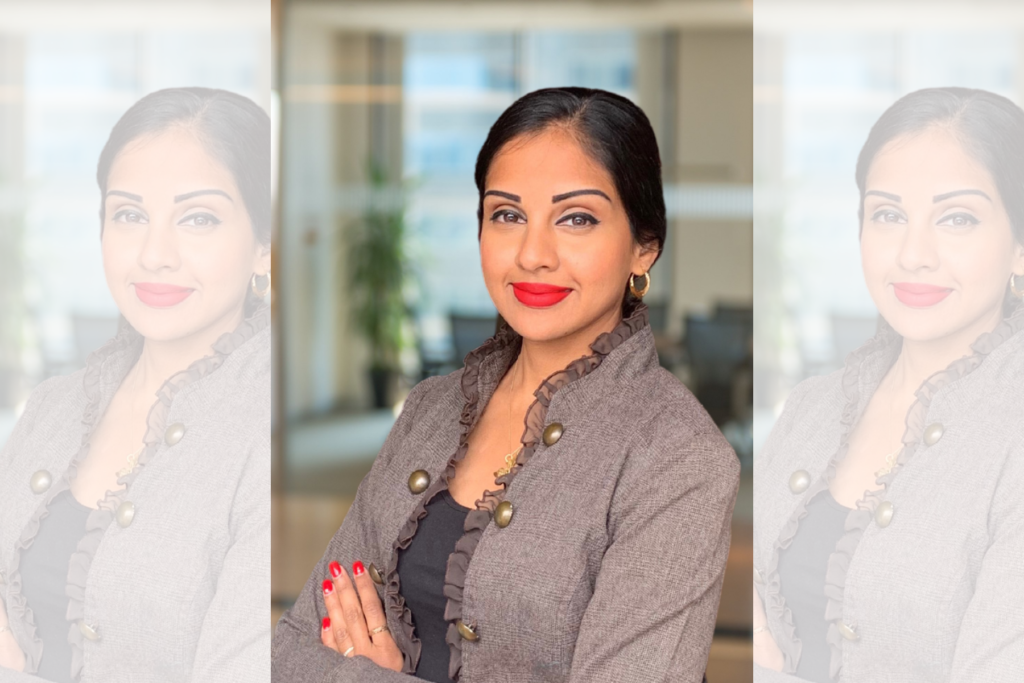 Historically marginalized communities often lack legal support in business and social endeavors. While technological and educational advancements have rapidly increased access to information, continuous outreach is critical to facilitate understanding culturally pertinent topics. Amidst Guyana's business dealings with foreign oil investors, business attorney and advocate Melissa Goolsarran Ramnauth pivoted her law firm to primarily aid Caribbean businesses and individuals.  
In conjunction, she runs a website promoting the chronology of Indian and African relocation to the Caribbean. It is her mission to inform Caribbean businesses and successfully petition the governments of Guyana, Trinidad and Tobago and the United Kingdom to preserve ship records pertaining to Caribbean migration. 
Born to Trinidadian and Guyanese parents, Ramnauth was both fascinated by her culture and frustrated by the absence of global awareness and resources available to help piece together her history. While studying at the University of Miami, she took classes exploring certain time frames and was intrigued by the intersection of history and law.
Why did you pursue a career in law?
I was drawn to American government, civics, and history. I chose law because in my mind it was the closest thing to history. I took general American history classes and then focused on the American Civil War era. This time frame overlaps with the Indian indentured servitude period. I never had the chance to take any classes on the Indian indentured servitude system. In retrospect, it is as if I was taking available classes with subjects that were the most similar to my history. If there was an option to major in Indian indentured servitude and slavery in the Caribbean, my focus would have been this instead.
Ramnauth delved further into the history of the Caribbean diaspora and began publishing her research on Instagram. 
Summarize your research findings retracing Indo Caribbean immigration to the Caribbean. When did the first ships arrive from India? When did the last ships depart? Do you know how many Indians approximately returned?
Researching Indian indentured servitude in the Caribbean has been a long process. The first ships arrived in Guyana in 1838, and the last ship left Guyana in 1955. I've seen varying numbers about how many Indians returned to India, and read a few stories about how Indians came back to the Caribbean after realizing they were no longer accepted in India.
What resources are currently available to help trace ancestry from India to the Caribbean?
The Guyana Archives and the Trinidad & Tobago Archives house records that include ship logs and passenger lists for Indian indentured servants. You can go in person to view these records at their respective governmental offices to find your ancestor. People can use information in the archives, along with genealogy services like Ancestry.com, to find out what part of India their ancestors came from.

After detailing more of the ships' history online, Ramnauth states that she received, 'positive feedback from many who had tried to trace their ancestry,' but notes that the community was, 'disheartened that archival papers are unprotected and breaking.'
When Guyana experienced an oil boom in 2019, Ramnauth utilized her knowledge as a trial-winning business attorney and expanded her available content online, gearing her business acumen toward oil development. 
How has Guyana's recent oil boom influenced your work? 
I was concerned that Guyana's recent oil finds would put the country at a disadvantage to foreign investors and nations, akin to colonial times. The citizens did not have the same access to education and opportunities as these entities. I did not want Guyanese to be taken advantage of and be on the losing end of a contract.
I started reading and writing more about the oil industry around March 2020 to raise awareness. Simultaneously, Guyana's election results were uncertain. I felt compelled to raise awareness of a parallel I saw with the 2020 election and the election in the 1960s where the United States and United Kingdom intervened to prevent Cheddi Jagan from becoming president. I had a newborn baby that was up every 1.5 hours, and two toddlers. Still, I was on a mission to write an essay summarizing the election and the pitfalls of outside influence draining Guyana's resources. I sent it to everyone and ended up publishing it on my own law firm website's blog which has since been relocated. 

As a result, I wrote history and business (especially oil) articles every week for nearly two years.

Ramnauth added that social media quickly created a, 'platform to meet Caribbean businesses and teach about important legal requirements.'
What obstacles do you see Caribbean businesses and individuals having when accessing legal aid? Do you have any tips to alleviate their concerns?
Knowledge is the first obstacle. Many do not know what options they have. How can you select a choice if you did not know it was an option? There can also be a language and cultural barrier. 

For others, they may know that they need a lawyer but cannot afford a lawyer. Almost all states have legal aid programs that cover family law, immigration, bankruptcy and more if income is below a certain threshold. Law schools also have clinics where students take on cases with a licensed attorney. Other lawyers offer to take cases free of charge. If people are unsure, they should consult with a lawyer and explain their case. A proper lawyer would refer them to a lawyer in the correct field. They can always email me!

Lastly, Ramnauth cautions those who are, 'hesitant to invest in legal protections.' She warns, 'it costs 10x-100x more if they do not do what they need to do in the beginning.'
Currently, Ramnauth's primary goal is to bring awareness to the available records on migration.
She stipulates that the archives, 'records need to be preserved and limited to general access, but still be available and searchable online for descendants and the public to browse.'
Her advocacy led to the creation of an official proposal publicly petitioning the governments of Guyana, Trinidad and Tobago and the United Kingdom. 
Describe your petition and current proposal to digitize records. 
My 'Petition to Preserve & Digitize Indian Indentured Servant & Enslaved African Ship Records in Guyana and Trinidad & Tobago' is two-fold. I want the governments of Trinidad & Tobago, Guyana and the U.K. to protect the fragile pages of the ship logs and passenger lists that link us to India. In most cases, this is the only way we will ever know which ancestor came from India to the Caribbean. 

 Secondly, I want these governments to scan and upload the information in its entirety to a public database that anyone can access for free. It is 2022 and the resources are available to make this a reality. I've been waiting for the records to be online, I saw some efforts were taken but not completed. I want to start collecting signatures now to get the word out. And in doing that, I hope to connect with someone knowledgeable on digital preservation so that I can remind the governments that the minimal cost of preservation is greatly outweighed by the information contained within the pages.
During this time, Mr. Arthur Torrington, secretary of the Equiano Society and the Windrush Foundation, successfully petitioned the United Kingdom to have census data relating to enslaved Africans digitized. You can view the records here. 
What has been the response so far from your petition? 
The response has been great. I was surprised to see so many people interested. Growing up in the diaspora, you feel like the only one interested in a history that many don't know about. This petition has formed a small community centered around this specific and necessary goal.
 Is there a timeline for your proposal?
I'm going to submit my proposal to the government by the end of October. I hope to have more hard numbers regarding digital preservation by then. However, if I don't have that information, I will still submit my proposal and encourage the governments to put together the best preservation. I will keep submitting my proposal with frequency until the project is completed.

Ramnauth's petition reflects the wanting of communities to unlock fragments of a disjointed history where, 'entire generations and populations were forever displaced for free and cheap labor.'
If successful, the petition can aid individuals in tracing their exact ancestors. It would bring to light a time period that was devoid of documented war crimes and reparations. 
Through her weekly website writings dissecting history, law and oil, Ramnauth hopes that those of Caribbean descent can, 'feel a more certain self-worth that can carry over into their businesses. We didn't have the benefit of generations of business knowledge or trust funds. Nevertheless, the digital age has made it possible for us to have a better playing field.'
To follow Ramnauth's writing, visit her website. She is also available on Instagram @westindianhistory and @lawyer_melissa_r. To learn more about her petition click here.