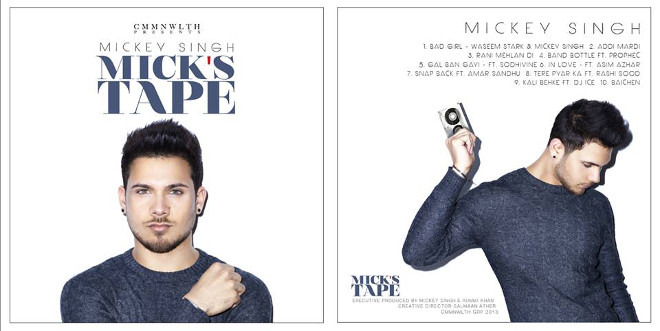 Who is an Indian born, American raised artist you think of when someone refers to Urban-Desi music? Yes, you guessed right, he is no other than Mickey Singh. His passion for singing started at the age of three, and when 13-year-old Singh moved to the country with his family, he further explored his musical creativity and developed an artistic blend of South Asian and Western sounds. From hit hip-hop/R&B club tracks to laid back classics, Singh truly bridges the gab between Indian and American music genres.
Singh stays true to the term "total package," which he candidly proves with the release of his hit album last summer, "Mick's Tape." The album puts him on the charts as a rising global star, considering he has a growing fan base from North America to Europe to Asia.
His tracks include lyrical hits such as, "Birthday Cake Punjabi Remix," "Gangman Style Desi Remix," "Akhiyan," and "Bad Girl," featuring Waseem Stark. On stage, Singh brings his unique style with Bhangra and hip-hop dance moves that will surely get you out of your seat and onto your feet.
Tell us about your childhood. How did you feel about the transition from India to America?
I am from India, but to be exact, I was born in Hoshiarpur, Dhanda, which is in Punjab. I came here at the age of 13, so I had a pretty crazy childhood in India. My friends and I were pretty mischievous as kids, so it was a huge culture shock to come here and realized everything was so different from back home.  It's funny because I used to get into a lot of fights. I used to be a little gutti kid and used to have a little joora.
Why don't you tell us how exactly you got started in the music industry?
I started singing professionally at the age of 15 at a studio in New York City and from there the love just developed. I just started making music and started expressing myself through sounds."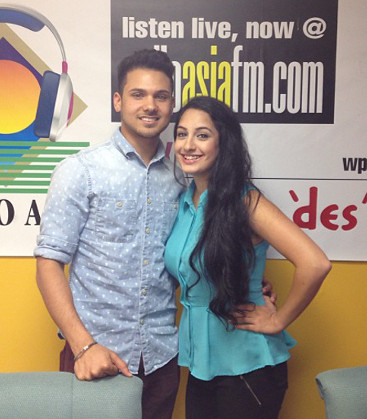 What is your absolute favorite song out of all of the songs you have recorded?
Well I have to say the song that I was really proud of  is called  "Mixed Emotions." We recorded that when I was 17 and made a video for that in New York. Before I started with the desi scene, I sang mostly English music, so I think that was probably one of the first songs I was proud of.

I was like okay, I actually did something here."
Where did the inspiration to record your debut album "Mick's Tape" come from?
I mean first, it is a blessing just to have, and for what is has become. It started as experimenting with different sounds and a lot of the classic Punjabi songs that I grew up listening to and the sounds that I have developed here while living in America. I think the main goal for 'Mick's Tape' was to take the classic songs from India that our generation doesn't really know about and mix them up with new sounds we are familiar with, R&B.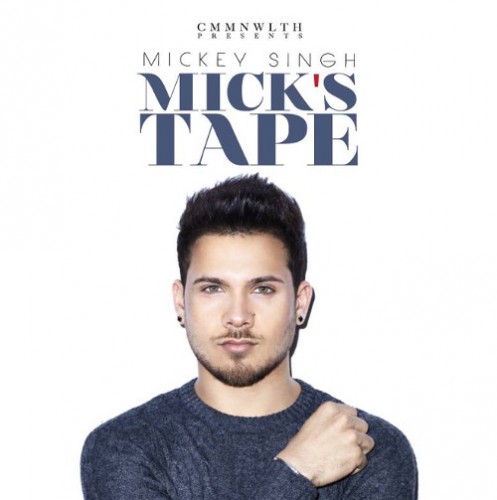 How important do you feel females are in the entertainment industry as singers, whether it's in Bollywood, Hollywood or in the Punjabi music scene?
We will always need more female singers…a lot of female singers. There's something female singers have that men can't bring to the industry. I have Rashi Sood singing on my track, "Tere Pyaar Ka," on "Mick's Tape." I respect any female who has made it or is trying to make it in the industry. It takes a lot of courage and for some reason, it takes more effort for women to be taken seriously in this field, so hats off to them for toughing through it and showing how amazing they are, as well as being great role models for our generation.

In today's society, women are capable of doing even more than a man can do and they should be given as much support as possible for being able to take on multiple roles, as daughters, wives and career women."
What can we expect from you for the rest of 2014?
This year is full of crazy, crazy fun, I have a new single coming out, which I produced, called 'Bullet.' It features my really good friend Kay V Singh and I. Then Amar Sandhu and I are going to release another single, called 'Double Addi,' which we have talked about for a while. We just shot the video and it is looking crazy.

I just want to say thank you for all the love and support. It's much appreciated. Just please keep supporting me and we're going to the top, love y'all!"

All photos are provided by Mickey Singh's Facebook page. Follow Singh on Twitter,  keep up with his upcoming shows and singles, and download "Mick's Tape" for free!