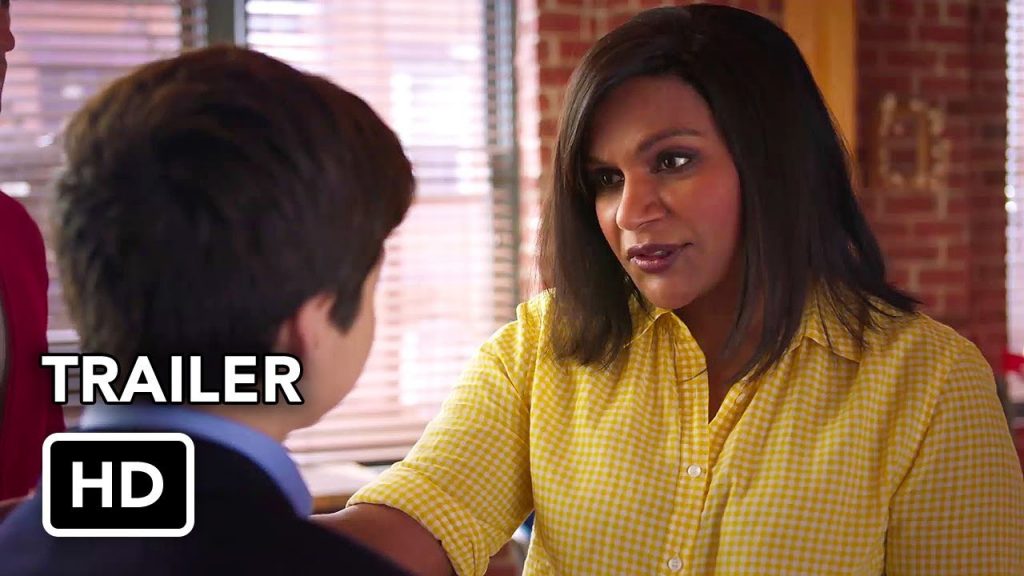 After the end of "The Mindy Project," Mindy Kaling fans did not have to wait long to see what else our favorite brown girl creative Hollywood superstar has been up to. Kaling's newest project, "Champions" — co-created with "Mindy Project" writing alum Charlie Grandy, has officially kicked off on NBC. Any dedicated Kaling fan will know that her lifelong dream had always been to create her own show for NBC, as she details in her first memoir, "Is Everyone Hanging Out Without Me?" So… How is the series?
"Champions" is chock-full of pop culture references, family drama, sexual innuendo and misdirections, racial jabs, and disappointing men, showcasing Kaling in her truest form.
https://www.youtube.com/watch?v=eQ0-i2sumiw
It's difficult not to draw comparisons between "Champions" and "The Mindy Project" as there are many crossovers both behind the behind the screen and in front. The series stars Anders Holms as Vince, a former almost-college athlete whose hopes and aspirations have been crushed by his own reckless behavior leaving him as the co-owner of a Brooklyn gym, Champions, the show's namesake, with his brother Matthew (Andy Favreau) and their oversharing, leaching employee Ruby (played by another "Mindy" alum Fortune Feimster).
The only other major player in Vince's life is his Indian girlfriend Brittany, however, just when he tries to leave this life of disillusionment and disappointment, enter some unexpected guests stage left.
Theatre-obsessed, openly gay Michael Patel (J.J. Totah) and his single mother, Priya Patel (Kaling) have arrived in New York City from Cleveland in order for him to attend a performing arts school. However, Michael's master plan goes awry when the dean who had promised him both admission and a roof under his head has to be terminated from the school for "Jared from Subway"-like actions. What's Kaling to do in order to prevent her son from from going back to Cleveland and therefore, back into the closet left to marry a girl from his high school?
The only logical thing to do would be for her to finally share with her son that his father was not actually killed in action in Afghanistan, but was a deadbeat father that she thought would be better estranged in New York after her teen pregnancy. Fifteen years later is the perfect time for this father-son reunion to occur so that Michael can pursue his dramatic arts dreams in the greatest city in the world.
The 22 minutes of "Champions" inaugural episode is largely dedicated to introducing its archetypal characters (the empty-headed jock, the sassy gay boy, the feisty girlfriend) and setting up a backdrop ripe for possible comedic gold. While the one-liners are plentiful in the premiere, it does leave much to be desired when it comes to plot and character development.
I did not find myself laughing out loud during the "Champions" pilot, which is my precise barometer for determining how much I like a comedy. Each character poses the risk of defaulting to a one-dimensional caricature. It is with these complaints, that I can only give the premiere a mediocre review.
However, who am I judge? Perhaps that's what premieres are made for–building a foundation. Have I not laid the same groundwork in this review of the premiere as Kaling has done in the premiere itself? Although I have seen other premieres with more nuanced development and storylines (see "Broad City"), I refuse to give up on "Champions" just yet. In fact, the second episode has already improved (slightly) on its predecessor.
https://www.youtube.com/watch?v=EJdKTMZmzBA
Maybe it's because I can't help but root for Kaling, or maybe it is because I am intrigued by the unique backstory, but I am curious to see where this series goes.