by Anu Datta – Follow @modelmothermogul
Giant slides that land in a colorful ball pit, hair and makeup experts, celebrity-led workouts…PopSugar Playground had it all last weekend.
Our favorite part? Hanging out with fellow Brown Girl Mindy Kaling!
Between publishing a best selling book, starring in not one but two Hollywood blockbusters and giving the greatest graduation commencement speech Dartmouth has ever seen, Kaling is certainly having a moment and we are here for it!
Kaling found the time to sit down with journalist Elaine Welteroth to discuss highlights during the Smart Girls Win PopSugar Playground panel at Pier 94.
The crowd rose to their feet as Kaling strutted onto the Play Stage, in her traditional printed dress with a flattering A-line hem. Her style depicted the perfect combination blend of East and West. Playing a badass in "Ocean's 8," a goddess in "A Wrinkle in Time," and balancing being a single mom at 38-years-old is certainly a challenge — but she makes it look effortless.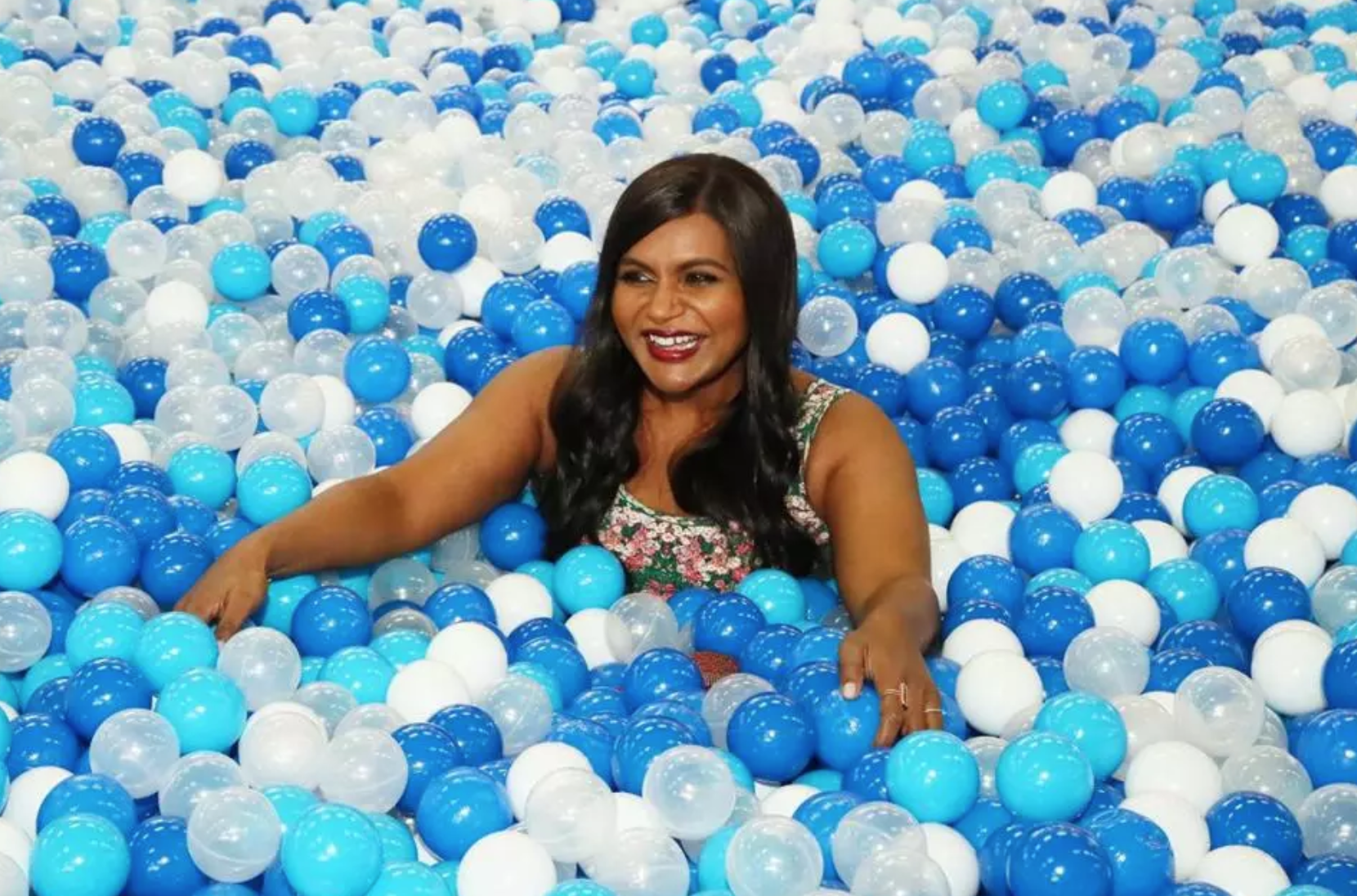 Here are three facts we learned about the actress this weekend:
What show would Kaling want to do a guest appearance on ?
"Insecure with Issa Rae," she said smiling. "And Game of Thrones."
As if we didn't love her enough already!
What has been a driving factor in her success ?
"Fear is my friend," she explained. "I do not speak any Indian languages, and I had a monologue in Ocean's 8. I was so scared that everyone would find out ! But fear made me prepare, and preparation has led me to where I am today."
What is her next goal?
"I enjoyed acting on set with Ava Duvernay, but I would love to write and star in my own show about my experience as a new mom," she announced. "Perhaps even a romantic comedy in the future."
A true girl's girl at heart, she had some great advice for those who want to follow in her footsteps.
"My character [in the Mindy Project] approached life with the confidence of a mediocre white man," she joked with Welteroth.

"Maybe she was delusional, but that kind of confidence allowed her to take on the world without a care."
Even though life didn't turn out exactly like she had pictured, married at 24, two kids by 30, she has truly embraced all of herself, and it radiates when she walks into a room.
"I will always believe in the good in people, I am an Indian girl from Indian parents," she quoted. As she whisked away to taste the cotton candy bar and jump on the giant slide at Popsugar, we couldn't help but smile.