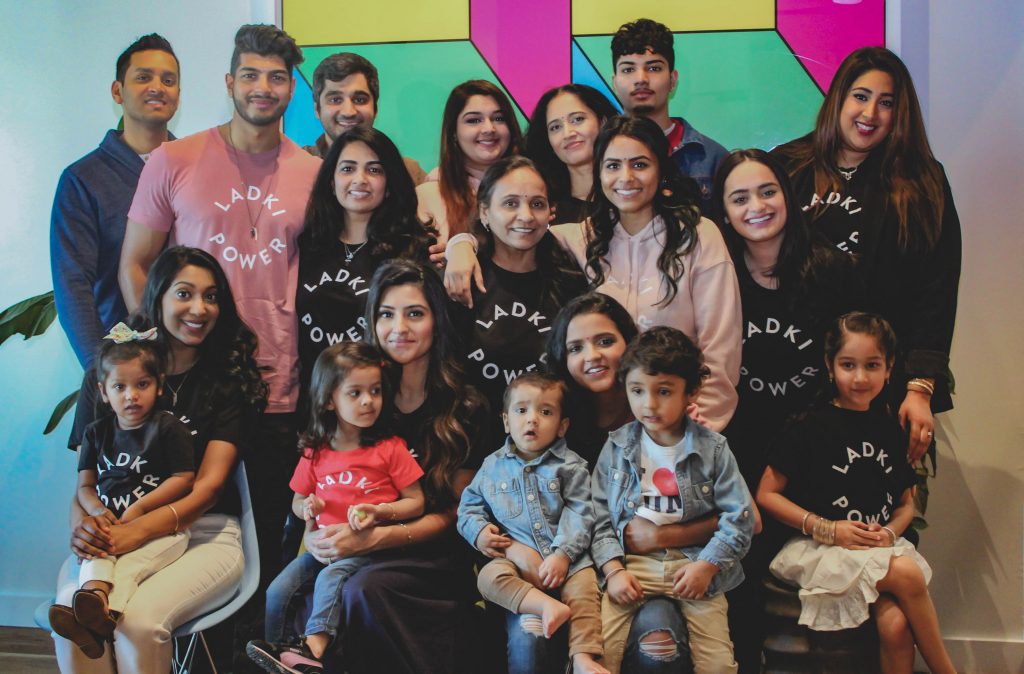 The following photoshoot is done in partnership with Brown Girl's apparel line — Ladki Power — produced by Rootsgear Clothing and designed by Badal Patel. Make a purchase here using MD15 for 15 percent off. Photos are courtesy of Kamini Ramdeen, creative direction by Rahil Chunawala, and makeup by Nehal Mehra.
Mothers have undeniable superpowers. They birthed us with more resilience than we can imagine, paved the path for us so we can break glass ceilings, cooked and cleaned with no thank yous in return, and loved us unconditionally with no expectations. So, to celebrate this year's Mother's Day, we asked some of our favorite moms what their superpower is, and as you can imagine, their answers spoke volume. Because grandmas are wise and deserve more recognition IRL, we then asked them what is one life lesson they took from their mom's that they'd like to pass down to the next generation. If you feel inspired, share this with a momma who could use the loving on Mother's Day.
Diana Thomson Alexander (@dee_t_alexa) & daughter Ariah Grace Alexander
Former teacher, stay-at-home mom, and interior designer in-the-making.

My superpower is my faith in God and relying on His help in every season of life, especially motherhood. From my pregnancy to Ariah's birth, there were a lot of joyful moments but also fears of the unknown. My pregnancy wasn't easy, I never thought I'd quit my job or be a stay at home mom but the only thing that kept me going was relying on God for strength, direction and purpose as I've discovered what it means to be a mom (all the glorious moments and the challenging ones too). I am beyond blessed to have this time with Ariah, to create memories with her, teach her all the big and little things, watch her change and grow in each stage and simply be present in the moment. Motherhood is a gift and it has taught me to be sacrificial, selfless and strong — more than I ever thought was possible.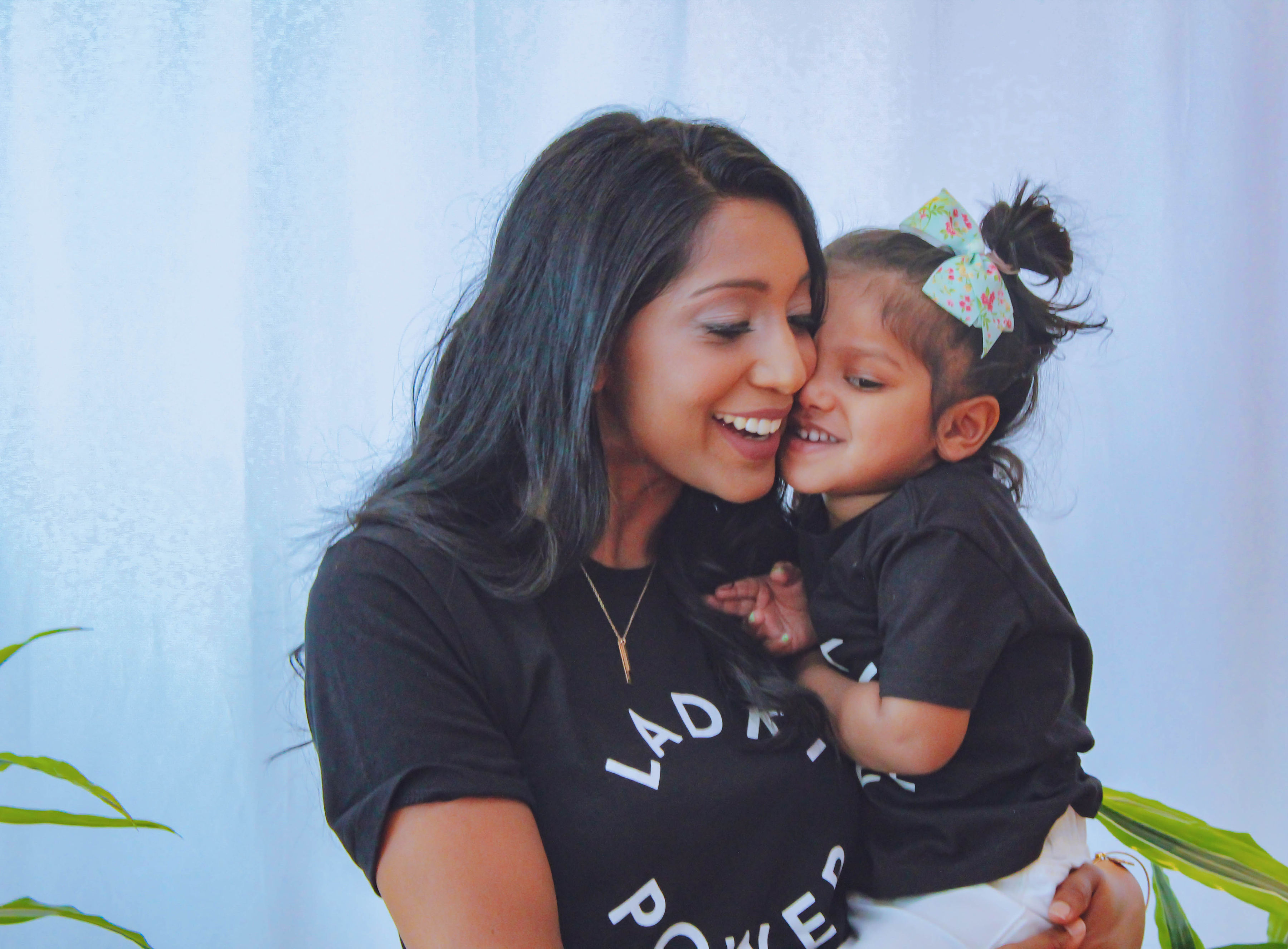 My mom has taught me to be strong in my faith and to be confident in who I am. She has taught me to stand apart, never give up, and pursue my passions. I can already see Ariah's little spirit that perseveres and doesn't give up. She loves to be independent, is strong-willed and very determined, which are all strengths that I hope to steer her in the right direction so that she can be confident in who she is.
Saritha Venkatesh Muddu and son 
Karthik Karl Muddu
(@karthikkarlmuddu)
MRI technologist, entrepreneur's (aka my husband) motivational speaker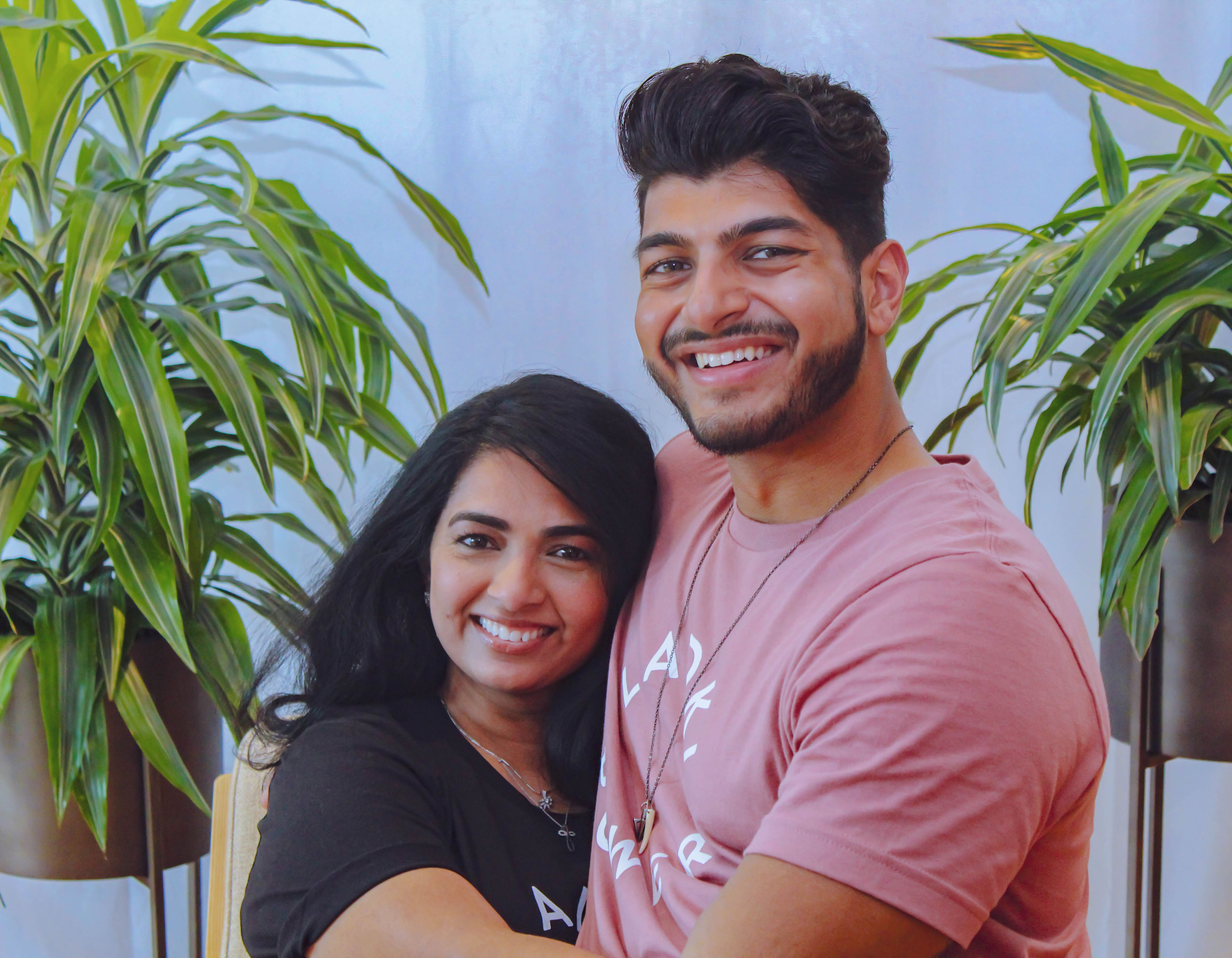 To make six-plus-foot men in my life bend their knee because I am their 5'1 foot mama Queen. Seriously though, my superpower is being able to predict when the kids are about to get sick and take precautionary measures, quarantine them or evasive action and stay away from them.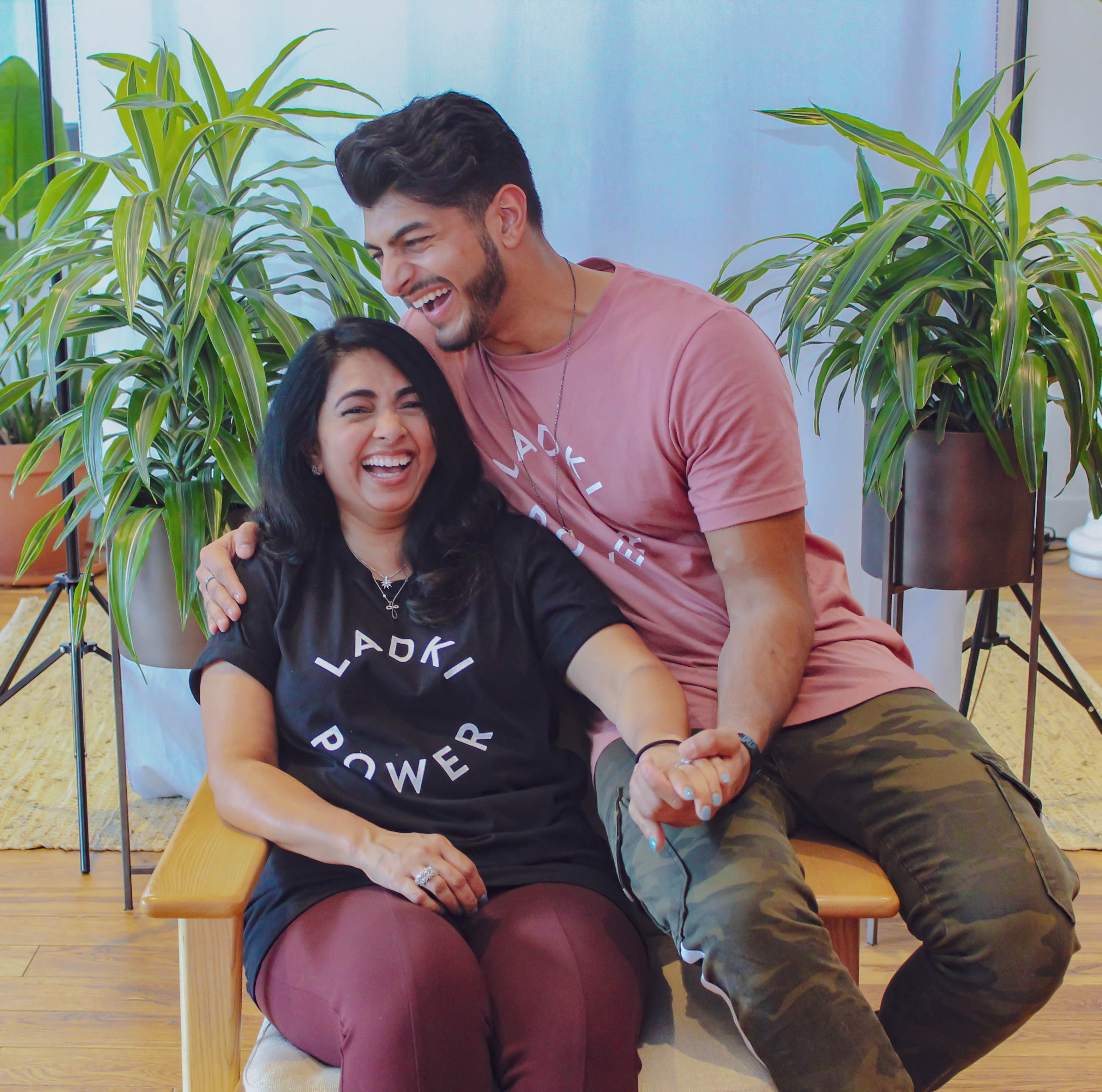 The biggest life lesson I learned from my mom is to take people with a grain of salt, depend on yourself and no one else. Taste all the sweets served, and help others unconditionally.
Kanchan (Kan-Chan-The-Man) Patel & daughter Avisha Patel (@notyouraverageladki)
Registered Nurse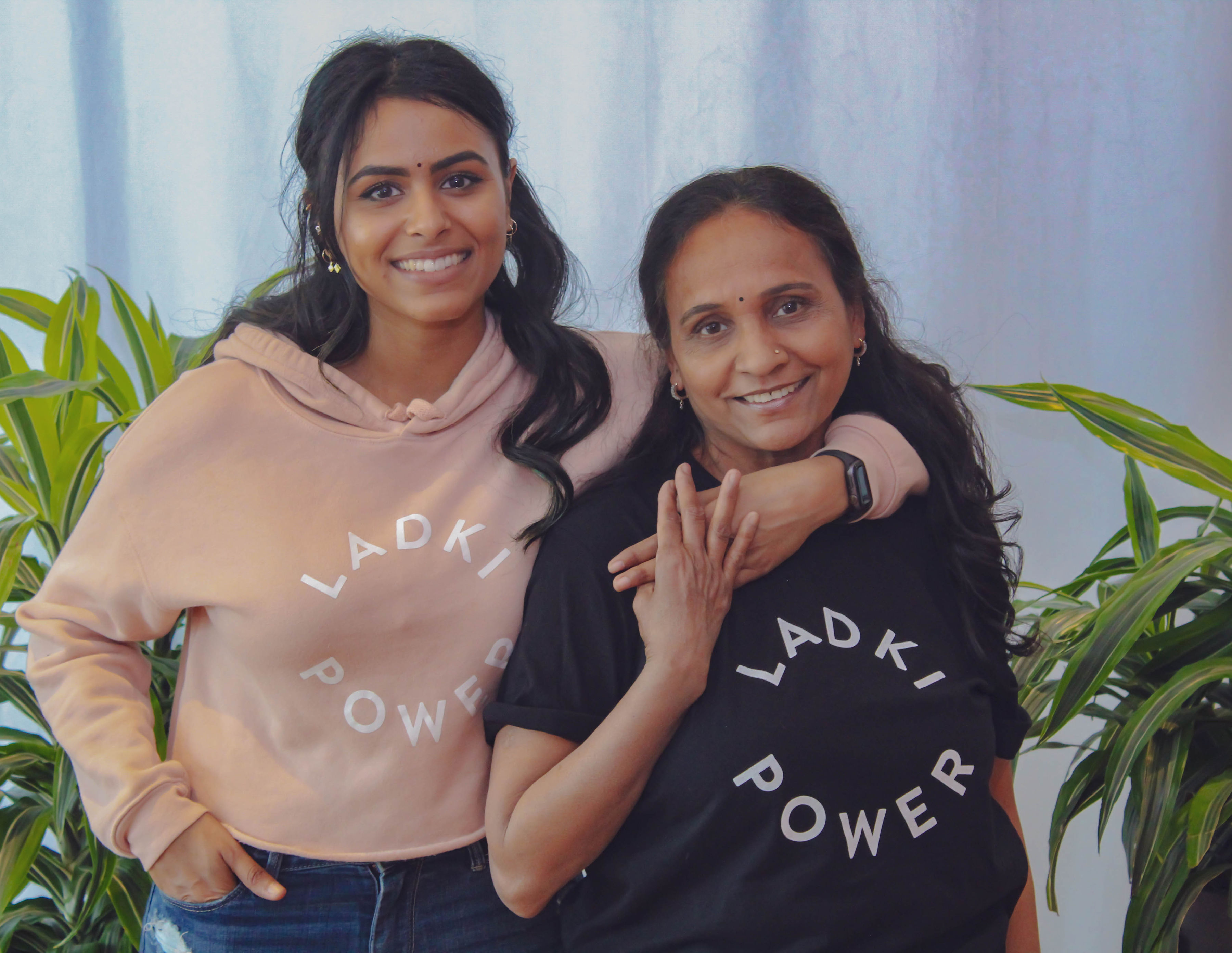 My superpower is my daughter. She stood by me during the toughest times but never failed to make me smile or laugh. I passed my RN boards at the age of 60 after years of failing. She would study with me and encourage me to keep working hard. I am a single mom, but my soul is never single when my kids are with me. They are my most ultimate superpower.
A life lesson I want to pass on to my children from my own mother is to always handle any situation whether good or bad with a level mind and strength. Always be strong with whatever is going on and never give up because fear and anxiety does not always last forever.
Nisha Pawar (@lovelaughmirch) & daughter Arya Pawar (aka Mama Mirchi & Little Mirchi)
Self Employed, Creator/Writer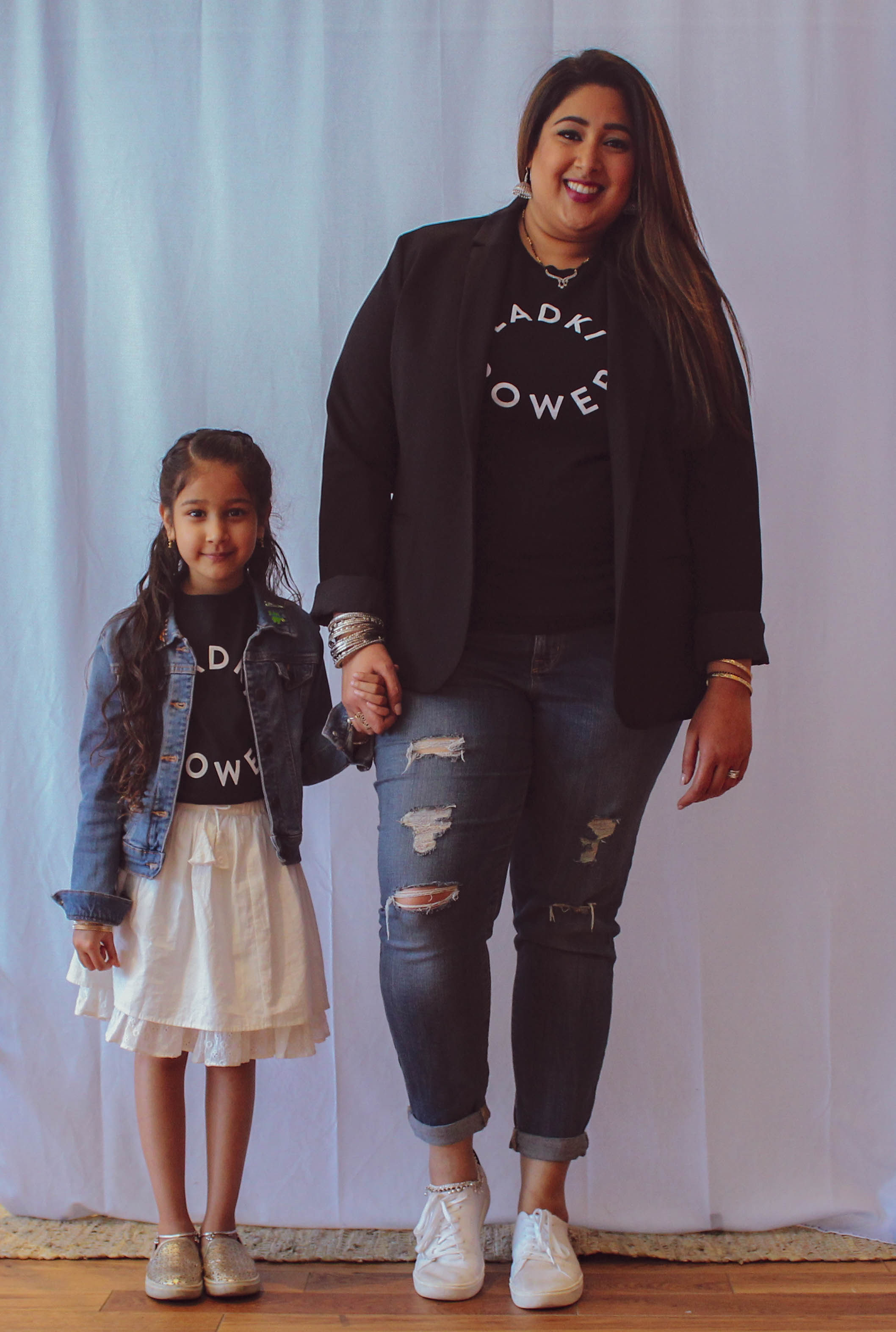 A superpower that I think most women gain post-motherhood is the ability to multitask. I never knew how much I could get done within a day, a few hours or even a few minutes until I became a mom. I used to wonder how my mom would fit so much in within a day and after having my daughter, I understood that it comes with the territory.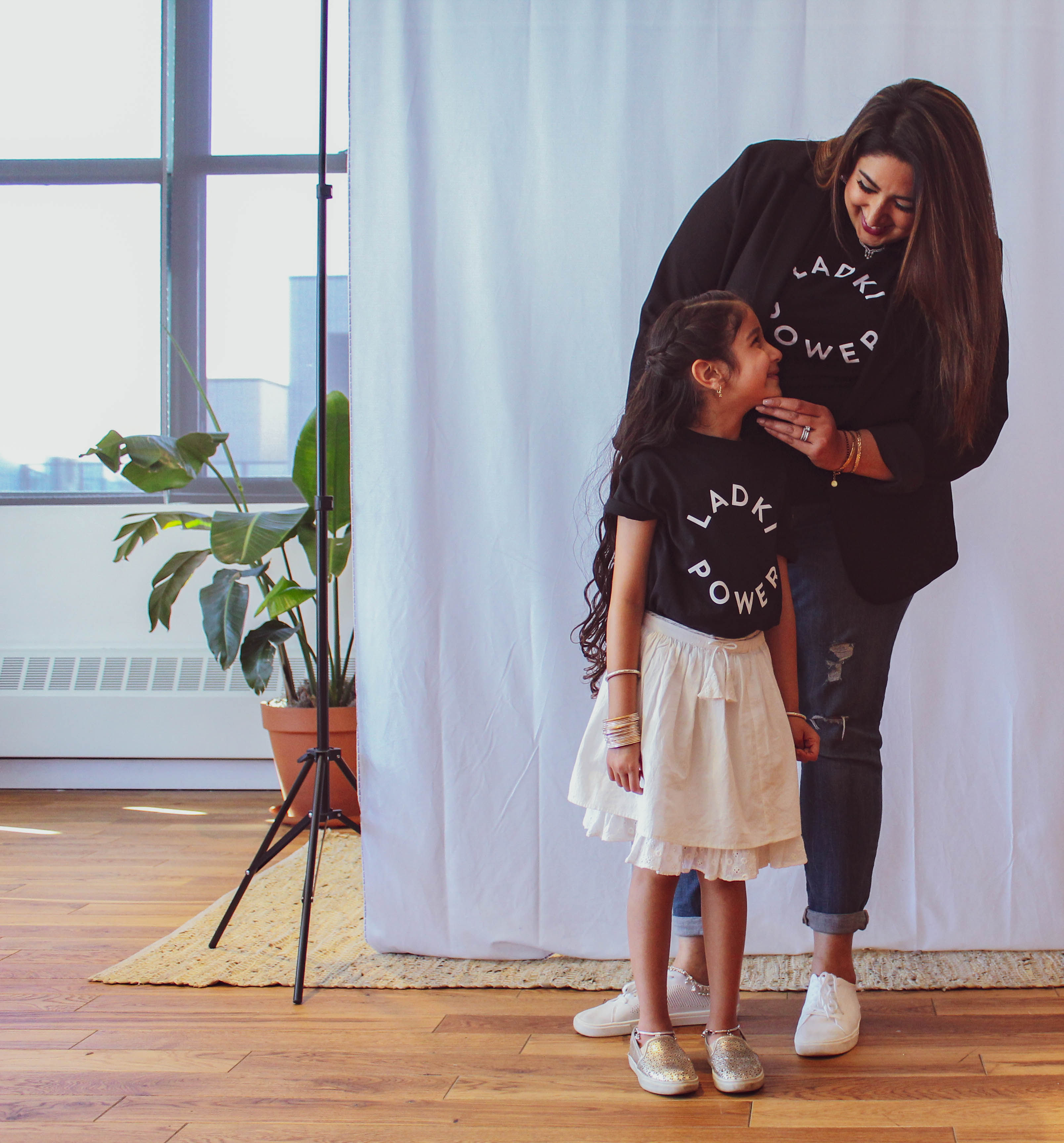 My mom has always taught us to stay true to who we are and be proud of our roots. She continuously encourages us to be proud of the person we are and give everyone that same love and respect. I want to pass that on to my daughter so she is confident in herself and respectful of others.
Deepti Sharma (@deeptinyc) sons Zubin and Chetan Sharma
Founder of @FoodtoEat and @BikkyHQ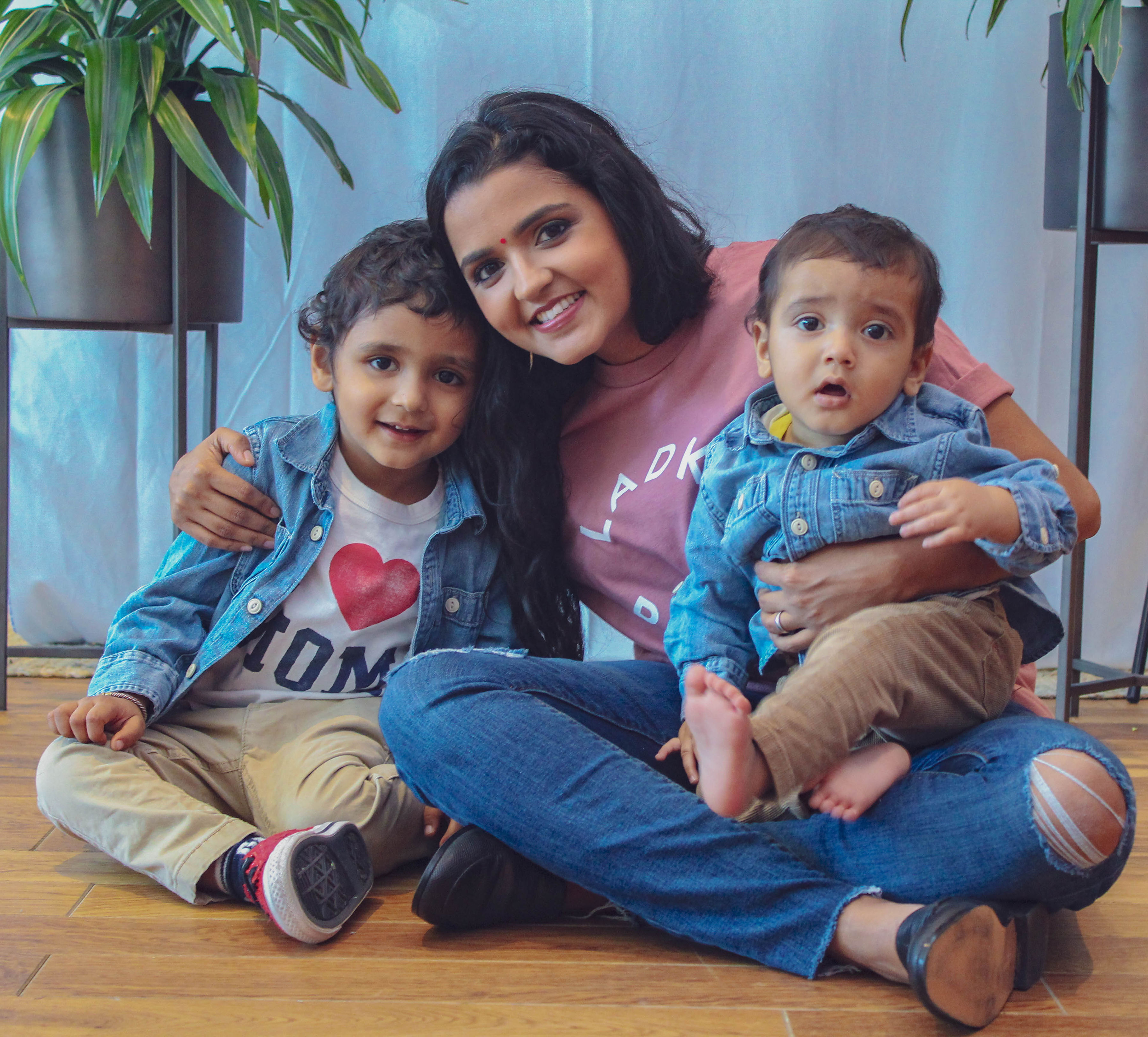 Bravery. There are so many things I don't know, and each day is laced with uncertainty — in my business, in my ability to make an impact on the world, and in my capability to raise my children. Well, there is a saying that having a child is our way of acknowledging that there is so much in this world out of our control, but we're ready to be brave and meet that uncertainty. I just want to be the best version of myself as a mother, wife, and entrepreneur. All that comes down to being brave in the face of life's challenges.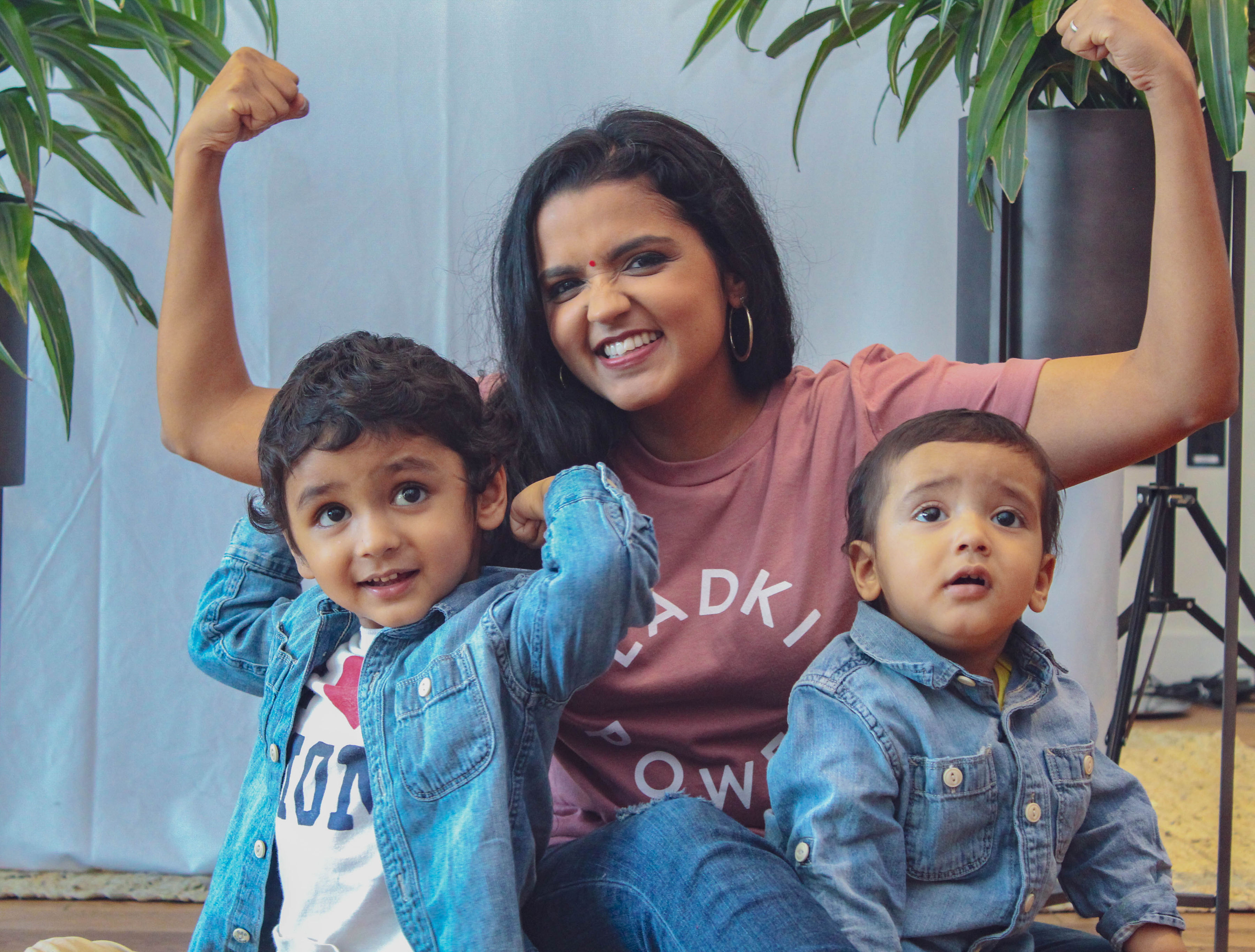 To embrace your f*** ups and failures and to not always stick to the plan. Things in life change when you least expect them to, especially as a female entrepreneur with two young children. You have to roll with it because you can either be hard on yourself or your can learn from it. That resiliency is a core part of my mom's character, as an immigrant who came to this country just after getting married at the age of 18. She didn't have it easy, and still built an amazing life, a few successful businesses, all while raising two children. My bravery superpower is all down to her strength in navigating her own challenges in life.
Avani Sarkar (@avanimsarkar) & daughter Naavya Sarkar
Co-founder of @ModiToys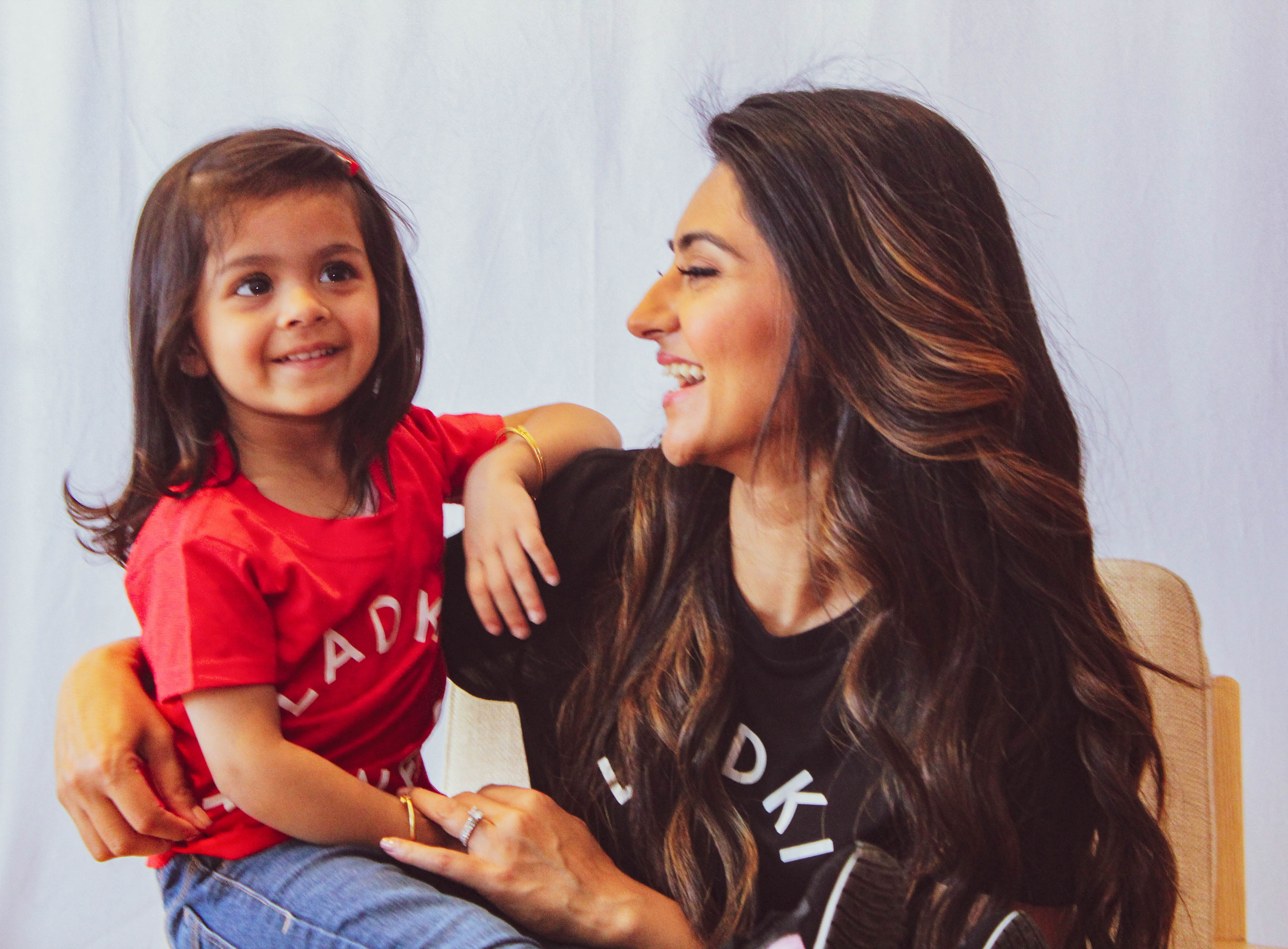 Being a mom is a superpower in itself. From growing, delivering to nourishing a child is no easy task — with a million opportunities everyday for something, somewhere along the way, to go astray. But we, moms, have this intuitive ability to just 'figure things out' as we go along. It's that gut feeling we all have. My superpower is that I trust my intuition, in a world where it's easy to second guess yourself.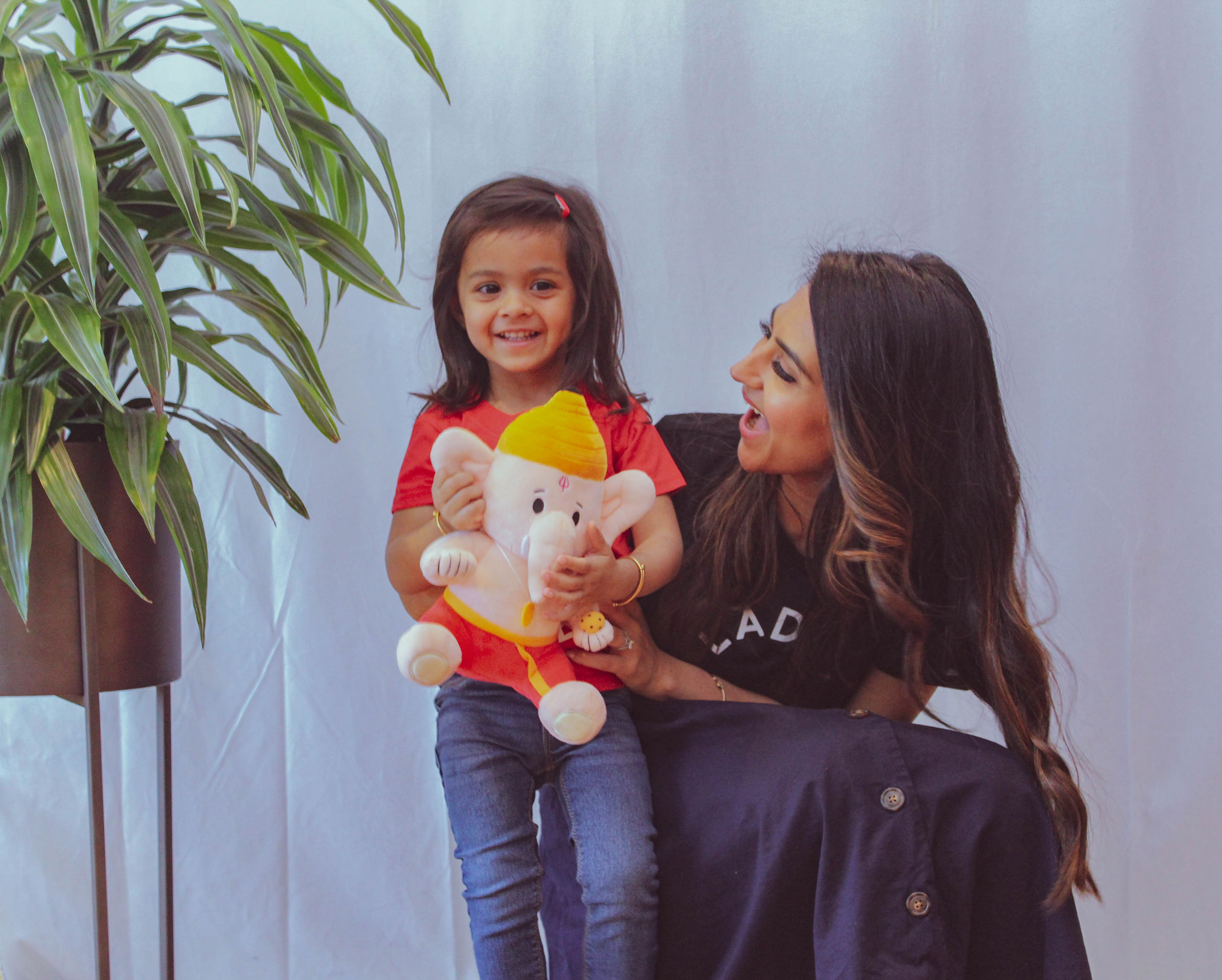 A life lesson I learned from my mom that I want to pass on to my daughter is that nothing in life is permanent. Your money, your home, your loved ones. Nothing. The only thing you can truly hold onto in life are your values. It's the only thing that withstands time and can be passed on to your children. I hope Naavya always remembers to be kind, confident and grateful above all.
Chhaya Barot & daughter Hima Barot (@himabarot)
Former accountant and currently a stay-at-home mom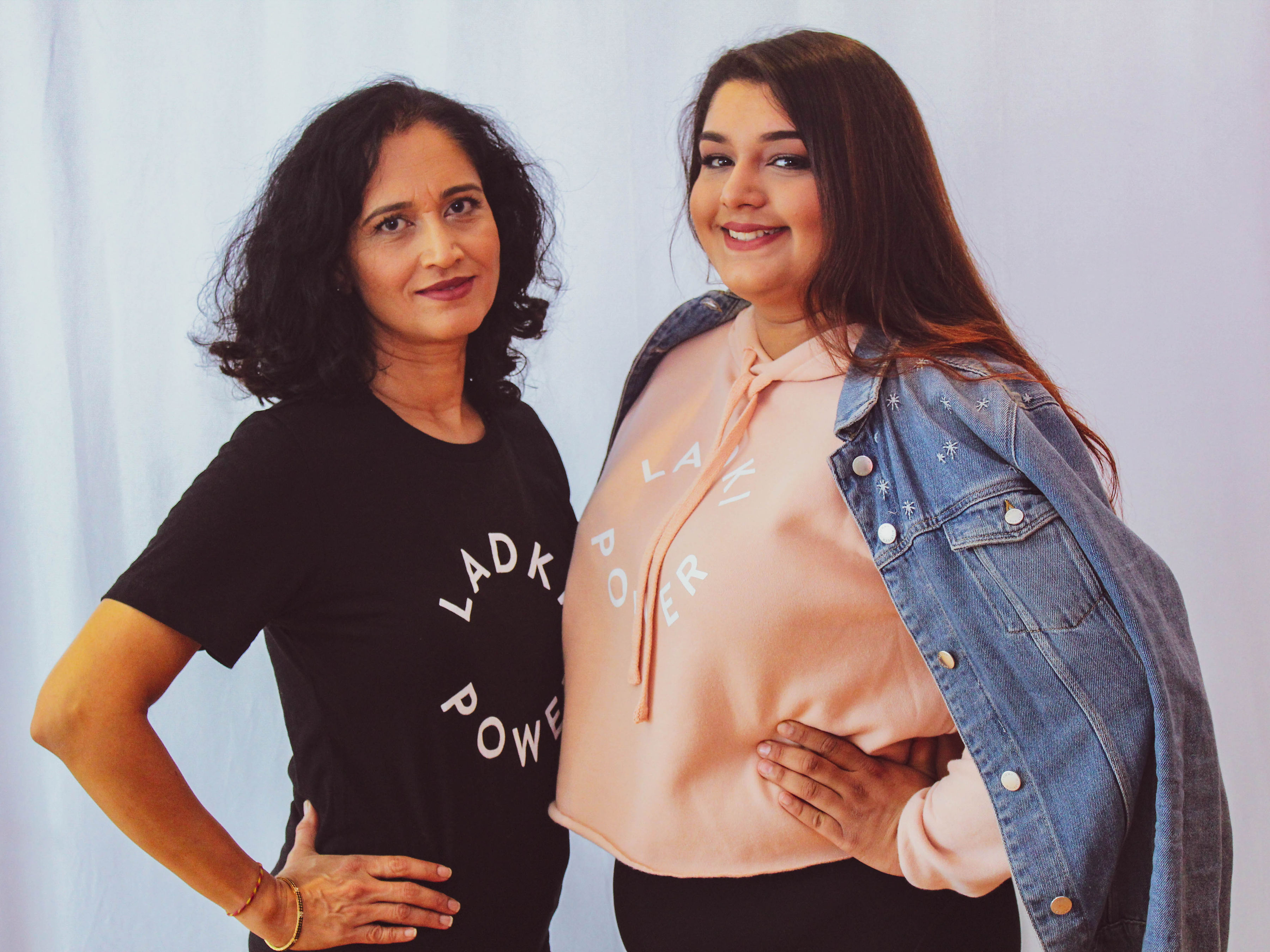 My superpower is definitely always knowing the right thing to do and having the best instincts. I will pick on the smallest things, from which I make the best and fairest decision. No matter what, my children can rely on me to give them the best advice for every situation.
Heena Mehta & daughter Ashni Mehta (@ashnii) 
Manager of SAP CoE (Information Technology)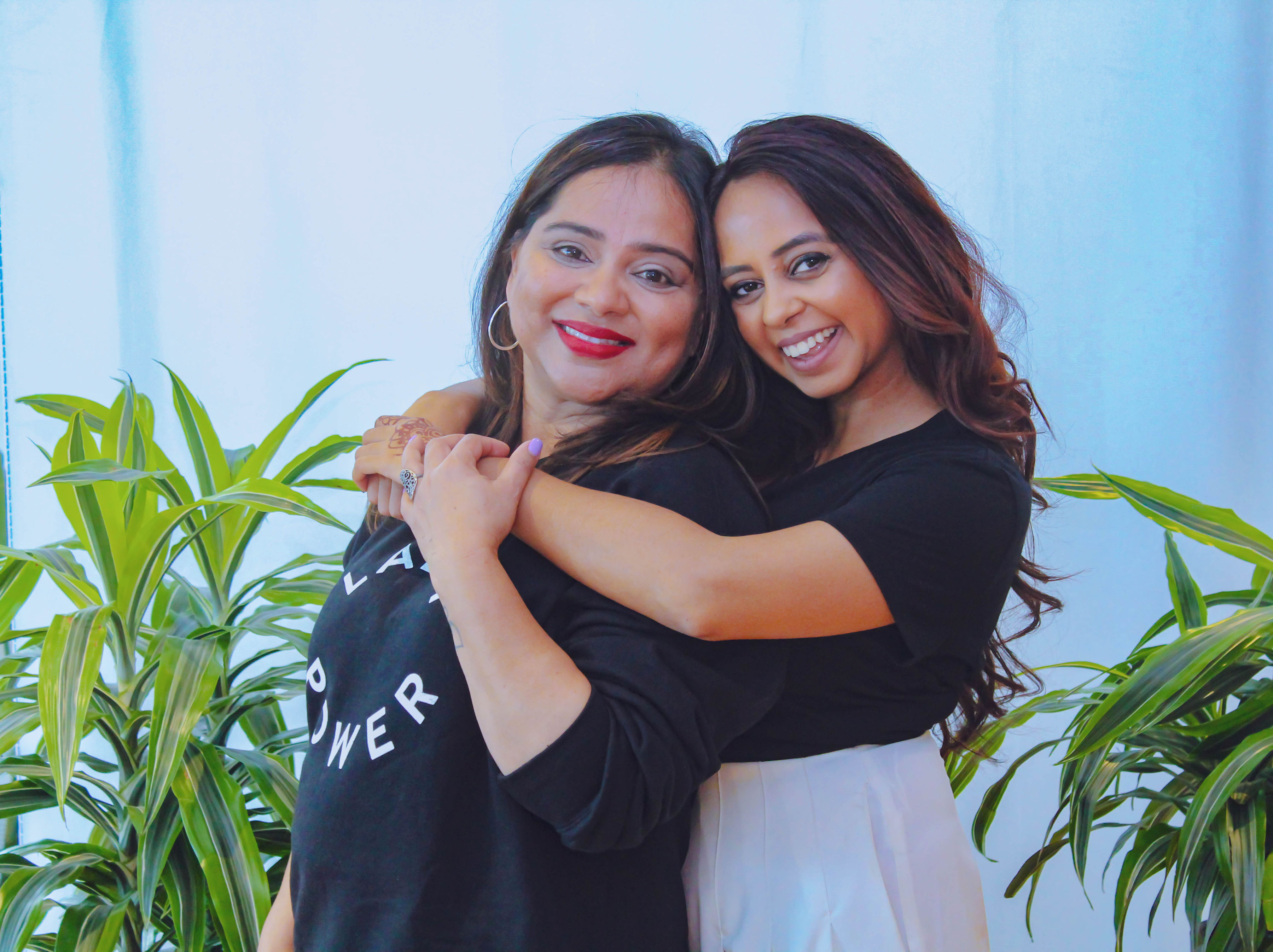 Wearing many hats while valuing and respecting others.
I learned skills to find positivity in people and situations. Leading and collaborating to achieve meaning, lasting results. This is true in my leadership role in corporate America, with my family as well as in promoting culture while supporting community.