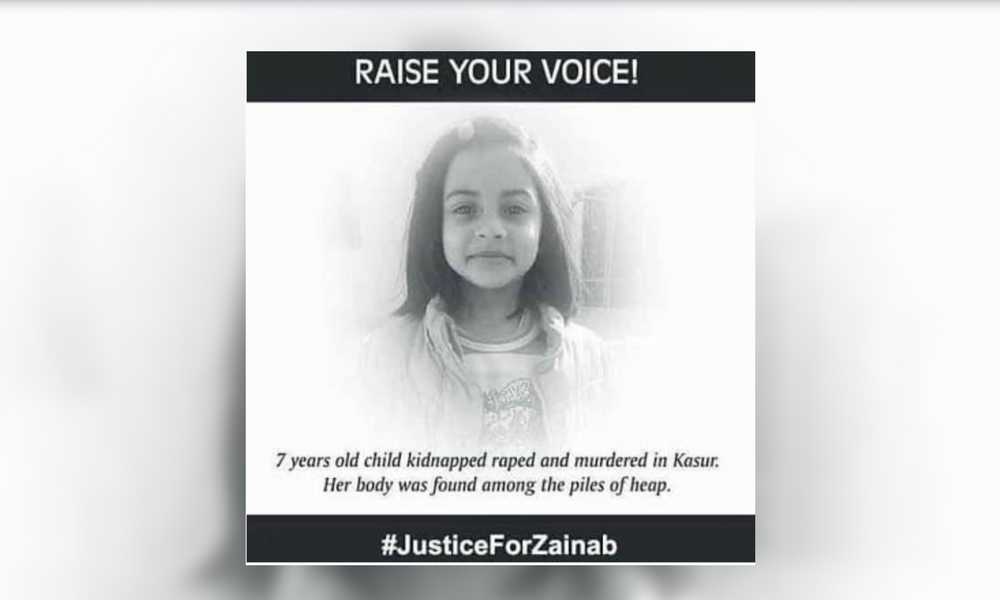 by Naila Sheikh
I can't sleep. Ever since I have laid my eyes on the picture of seven-year-old Zainab, who was abducted, raped and murdered, then left in the pile of trash in Kasur, Pakistan – my mind wanders off to the horrendous and inhumane acts that mankind is able to commit.
Her liveliness and innocence depicted in one picture was enough for hearts around the world to be broken into pieces. She was a child unaware of the evils of this world, not knowing that the people surrounding her were perpetrators of heinous acts – the very people she might have trusted or relied on.
My daughter turned seven in October, so the idea of a child being murdered especially at that age hit my heart with a pang. I cried, I prayed to God and cried more. I am appalled, devastated, broken and in disbelief of how human beings can also be real-life monsters, the worst of the worst – devils even.
The habitual filth that is formed by society is the direct result of a government allowing its people to profit off of innocent lives. Governments, city officials, law and order and neighbors, are all to blame for suppressing matters relating to abuse and allowing the inaction of authorities towards such atrocious crimes. Unfortunately, the mentality in which "izzat", "respect/ honor" is the cultural norm. And, to sweep these issues under the rug – despite public outrage – is an exploitation of power, a disservice to young boys and their ideas of the opposite sex.
Heartbroken to hear about Zainab – a 7 year old child abused and brutally killed in Kasur, Pakistan. This has to stop. Gov and the concerned authorities must take action. #JusticeForZainab

— Malala (@Malala) January 10, 2018
And while #JusticeforZainab has garnered media attention, for now, the question remains can we create change to eradicate filth from the roots they grow from?
Pakistani celebrities such as Hamza Ali Abbasi, Mahira Khan, Saba Qamar, Shehzad Roy have addressed this issue with much-needed outcry and a practical approach. Their appeal to educate our children and parents on sexual abuse should not be ignored by the education sector. Children's awareness of sexual abuse must be implemented in curriculums and demonstrations.
Mahira Khan's comment on how society misuses the terminology for a girl's rape in Urdu as if it is her who has lost all respect and honor is a direct manifestation of the severity of narrow minds.
I drift into thoughts about preparing my daughter's school lunch for tomorrow while debating with myself whether she will like the chicken nuggets I so lovingly pack for her in her lunch box – I look at her with glances of sweet, motherly love as she falls asleep. I kiss her forehead and I pray to God to save our children from a world they are so innocently unaware of; for society's evils to be magically gone; to keep them safe and for justice to prevail.
Always.
Amen.
---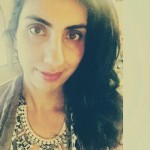 Naila Sheikh resides with her husband and two kids in Houston, TX. Born and raised in Holland, she has a keen interest to keep up with the current affairs around the world. Her everyday life, apart from playing mommy, also consists of Food Blogging on her website: NailasKitchen.com.