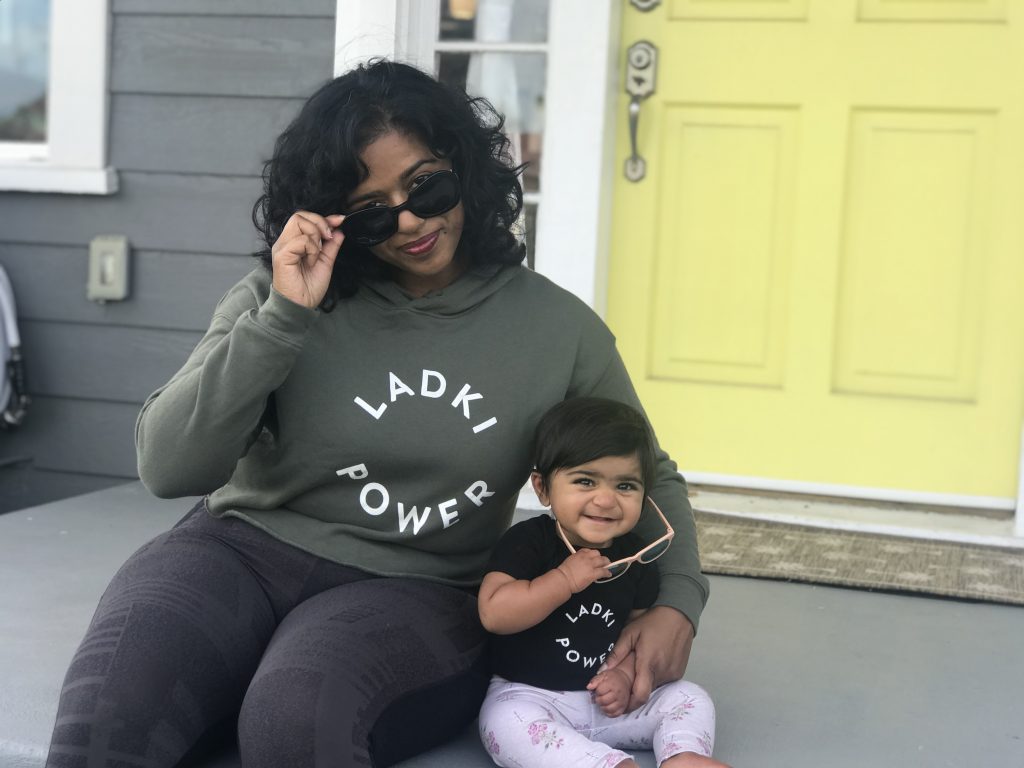 I used to forget Mother's Day every year.
I always felt bad about forgetting, but thankfully my mom is chill and isn't really into gifts or "stuff." (Actually, I don't recall my mom ever asking for anything.) When we were kids, my dad would help us make her breakfast in bed, and later we'd go out to dinner or order in and watch a movie as a celebration. She loved it. Nowadays, she seemingly is whole-heartedly satisfied with a better-late-than-never 9pm Mother's Day phone call.
If I'm being honest, I kinda judged her. I assumed she was putting on a good face because I was led to believe that Indian moms are supposed to just be happy with what their lives being all about family and not have any big desires outside of having a family.
So last year, while I was pregnant with my daughter, I had a huge meltdown on May 12 while eating delivered pizza because I felt like my husband hadn't tried hard enough to make my first Mother's Day special. I wanted something. I didn't know what, but I knew I wanted more than a passive kiss on the cheek and a "Happy Mother's Day, babe" at 9 p.m. Yep, I figured that one out in therapy…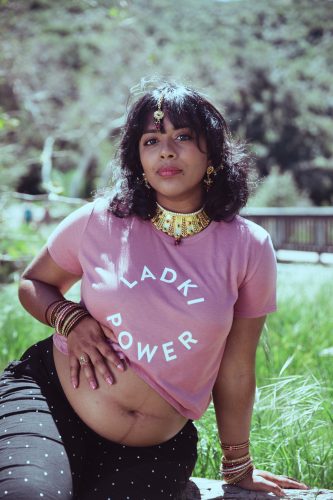 Fast forward to the top of 2020, post-maternity leave, my plan was to be the mom that had it all. I'd be back to work on a new TV show, I would be providing financially for my family, back to my pre-baby body, and enjoy weekends in the park, on the beach, or whatever other luxurious things my fellow LA moms are seemingly doing on Instagram.
What really happened? I was constantly struggling with questions and doubts. How do you give as much of yourself as possible to your kids while also pursuing your dreams? And how do you pursue your dreams without feeling guilt or shame around your ambition and desires? What if I don't have what it takes to be a successful working mom? And let's not forget the massive body image issues that come with being postpartum while building a career in Hollywood.
Then, COVID-19 happened…is still happening.
My mom happens to be quarantined with us due to travel restrictions, and I had no choice but to put aside my to-do list and make sure my family was fed, healthy, and happy.
A few days ago, I was sitting in the hot SoCal sun watching my daughter splash around in a kiddie pool shaped like a duck when I came to a really sobering conclusion. My mom didn't need anything on Mother's Day because she had achieved what many mothers desire. Two kids, and now a grandkid, who make her feel special and wanted. No grand gestures or gifts or "stuff" necessary.
After all, my daughter, at 9 months young, could give two craps about what I do or how successful I am, or that it's Mother's Day. All she knows is that it's taking me 10 seconds too long to clean those two craps out of her diaper because I'm thinking about what I want to do on this special day.
Despite the financial, physical, and emotional rollercoaster that new motherhood and COVID-19 has been, I have gratitude that the world stopped while my daughter was in her first year of life and I got to be 100% about my family knowing that I wasn't "missing" out on anything.
So on Mother's Day, I'm going to do what we do everyday… Let my daughter high five my face for her amusement, convince her not to throw gourmet food on the ground, sing "Wheels on the Bus" a bazillion times, go for a walk, nap, and eat her sloppy leftovers as my meal. Perhaps I'll give my mom a hug around 9 p.m too. It'll be perfect.
Happy Mother's Day to all the moms who have it all.