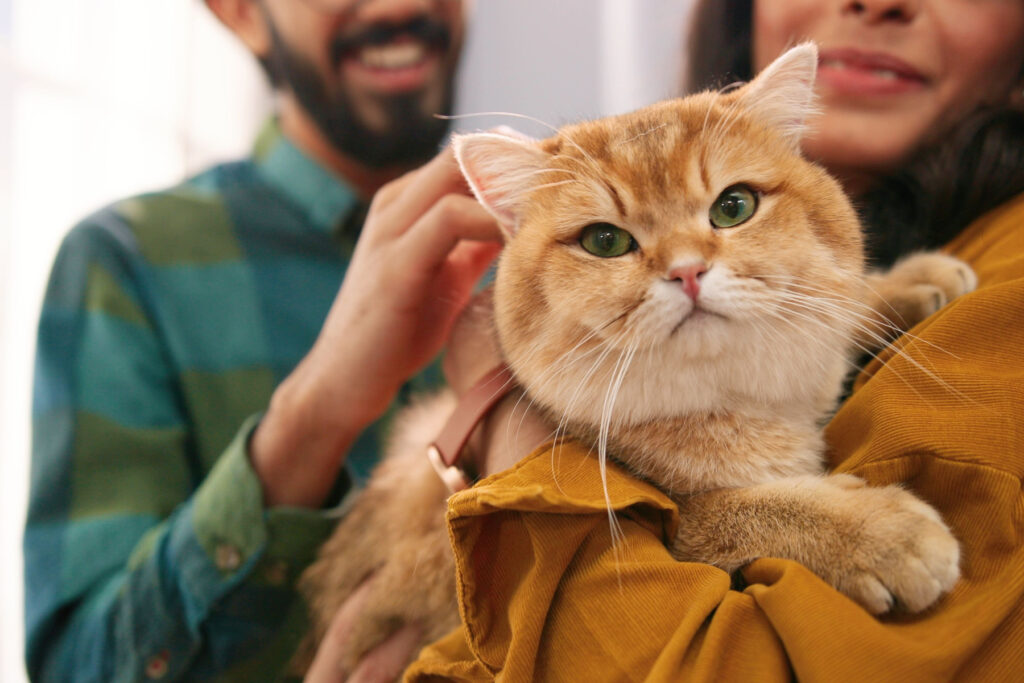 "Take what you want//Take everything" reflects on a time with my partner and our cat, Layla. It's a retelling of the chaotic night I adopted her. I didn't know why Layla hid from me. When I chased her around, it scared her more. "Take what you want//Take everything" juxtaposes our first night, filled with misunderstanding, with the rest of the time we spent together. My fond memories call back to the loving moments Layla and I shared.
Such memories defined us; they reverberated in my partnership. I wonder if my partner, like Layla, only remembers her fear of me, over our shared moments of love. The title, a Kanye West lyric, is an acknowledgment that their happiness together–without me–destroyed my sense of self. When I see their photos, I wonder if I can see myself reflected in their eyes. I wonder if they still keep kind moments of our time together.
Take what you want//Take everything
I remember when she would look at me from behind a laundry basket.
A small simple cat with green owl eyes. She was afraid of her new home and its owner. Shit, I remember the night I got her, she hid under my bed, in the middle just out of my reach for maybe 6 hours, watching me. She didn't eat anything the entire day. When the night fell I was afraid she'd starve or come out and attack me. I was just scared. I didn't have a childhood pet, I'm not white, I didn't know what to do. I picked up the whole bed and yelled that she needed to move. I chased her into the closet with a vacuum cleaner. When she ran in, I called my lover and yelled to her that she wasn't helping enough, she needed to be there to help me. That was our first day together, me and that cat. No one will ever have that memory but me and maybe her.
It was during Ramadan, my first year fasting.
Our problems had already begun by then. Enough so that I decided to fast and show retribution. I'd try to change into a more patient and understanding self. Like the Prophet (SAW) I guess. To become someone that my lover could feel safe around. Somehow, getting a cat felt like it fit into that picture. I'd be a cat dad, you know, gentle. We'd raise her. I'd fast and become New Again. Maybe I'd wrap an inked tasbih around myself and show I'm a man of God.
I don't know how a cat remembers fear any more than I know how a lover does.
I know her body stored it. My cat's must have stored it too. That first night, I wish I could tell her that I was afraid too. It doesn't make sense that I was afraid really — I'm bigger, more threatening. We don't speak the same language anyway, so how could I ever tell her? She learned to trust me though, in her own way. Her small bean paws would press on my chest in the mornings. She'd meow to berate me for locking her out some nights, or when I was away from home too long.
She lives with my lover now. They share photos with me, they're happy together.
I saw my lover once, it was on 55th and 7th, Broadway shined blue performance lights over us. She wore a red sacral dress. She said her mental health has never been better. I think she was trying to tell me that she's doing well, because she knows I care for her. I don't think she was trying to say she's happier without me. We don't speak the same language. I actually think they are happier with just each other. And I loved them both, so it hurts. Sometimes, not all the time. And it doesn't always hurt that bad. Other times it does get pretty bad, though. I probably owe it to myself to say that.
I look back at the photos, the ones of our life together, and the ones of their new life.
Two green owl eyes, and two brown moonlit eyes. I look for myself in them.