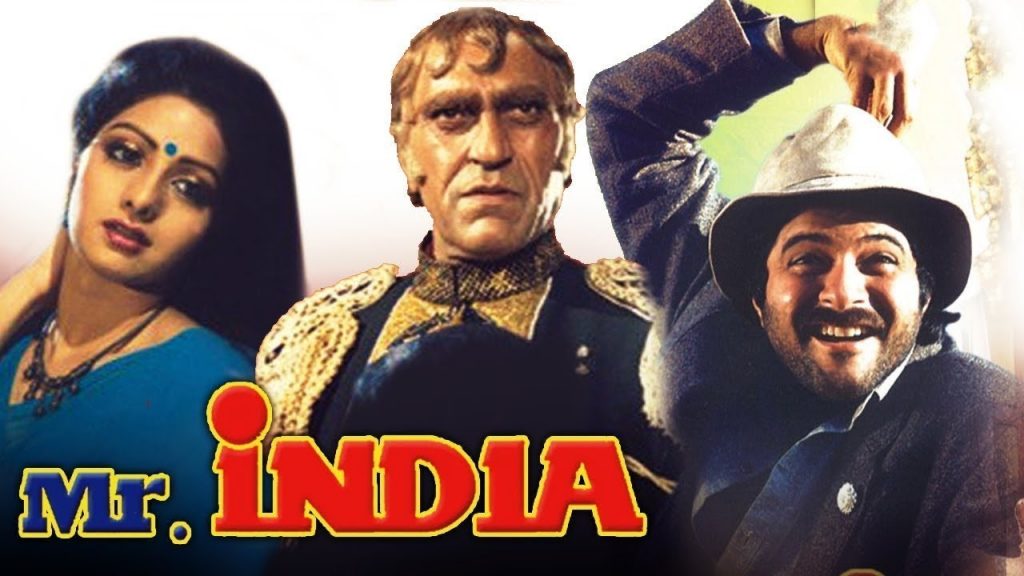 The year was 1987 and I was turning six years old. I remember going with my sisters to the movie theater to watch the newest science fiction Bollywood movie: "Mr. India." I was probably the same age as some of the kids featured in the movie and had a great time. It was a rare science-fiction film for its time and soon the lead character Mr. India became an all-time favorite Bollywood superhero for everyone!
Here are five reasons why "Mr. India" still remains everyone's favorite:
1. The Adorable Children Who Were the Life of the Story
Arun Verma, played by Anil Kapoor, was orphaned at a young age and grew up to dedicate his life to taking care of orphan children and runs an orphanage. He makes a living by giving violin lessons and struggles financially. He rents out a room in his house to a newspaper reporter Seema Soni played by the beautiful Sridevi, who doesn't like children. The children were the life of the movie with their pranks, adorable ways and dance moves.  
2. The Iconic Sridevi
Sridevi disguised as "Hawa Hawaii" and dancing up a storm in "Mr. India" is a favorite Bollywood memory for millions. She continues to entertain the audience by playing Charlie Chaplin and that's another one of her iconic moments.
3. Bollywood's Most Recognized Villain
The villain in the movie is international crime lord Mogambo played by Amrish Puri. This was one of the most memorable roles that Amrish Puri did in his career. The quote "Mogambo Khush Hua" is stuck in our minds forever. 
4. Mr. India's Super Powers
Ashok Kumar plays a brilliant professor who gives Arun an invisibility watch that makes the struggling Arun turn into the strong superhero Mr. India to fight Mogambo and his men. I will never forget wanting Mr. India's invisibility watch and using my dad's watch to play pretend.  
5. A Family Movie
The movie is full of entertaining songs, moral lessons, humor, imagination and sense of adventure. Today "Mr. India" still remains a classic Bollywood movie that can be watched by the entire family.  
Are you a "Mr. India" fan? Have you watched the movie with your family?